Sale
Extreme Strength Builder Plus 250ml
Redken Extreme Strength Builder Plus, vervanger van Redken Deep Fuel Treatment. Extreme Strength Builder Plus, intensief voedend masker voor zeer beschadigd haar.
Voor 20:00 besteld = morgen aan huis geleverd
Afrekenen in een veilige omgeving
Klantendienst via +32 (0)3 304 82 77
Sale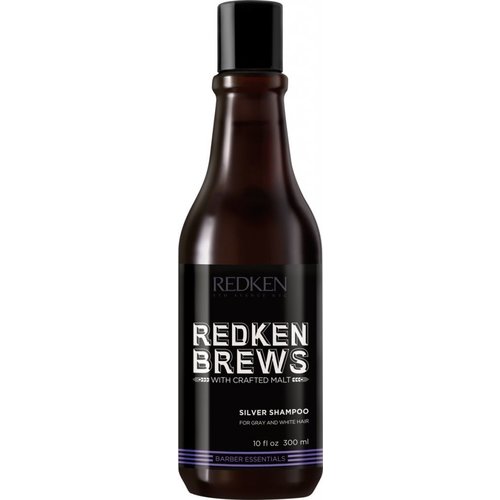 Brews Silver Shampoo 300ml
De Redken Brews Silver Shampoo is speciaal ontwikkeld om de gele tonen uit blond, grijs of wit haar te krijgen. Zo krijgt het haar zijn assige kleur terug.
Sale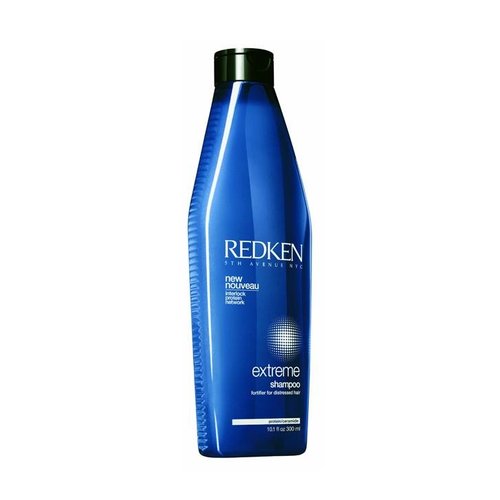 Extreme Shampoo
Redken Extreme Shampoo herstelt en versterkt het haar. Het haar ziet er weer gezonder uit en het haar is beter handelbaar.
Sale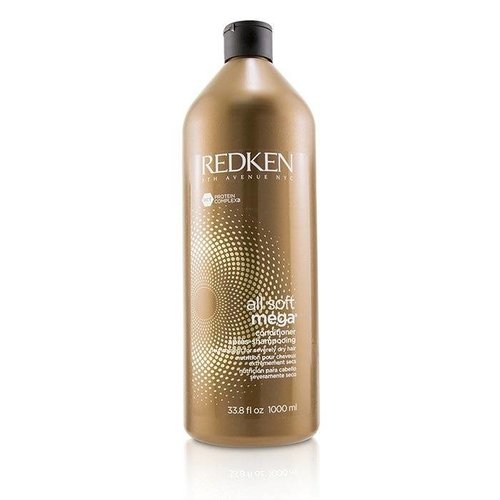 All Soft Mega Conditioner 1000ml
Redken All Soft Mega Conditioner is een zeer hydraterende conditioner die geschikt is voor mensen met extreem droog haar.
Sale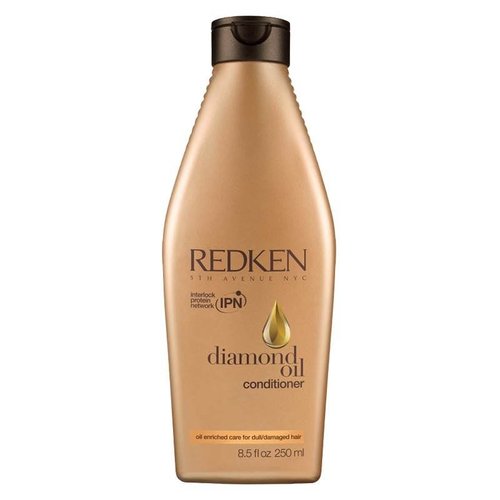 Diamond Oil Conditioner
Redken Diamond Oil Conditioner is nu extra goedkoop! Redken Diamond Oil Conditioner exlusieve aanbieding! Redken Diamond Oil Conditioner voordelig!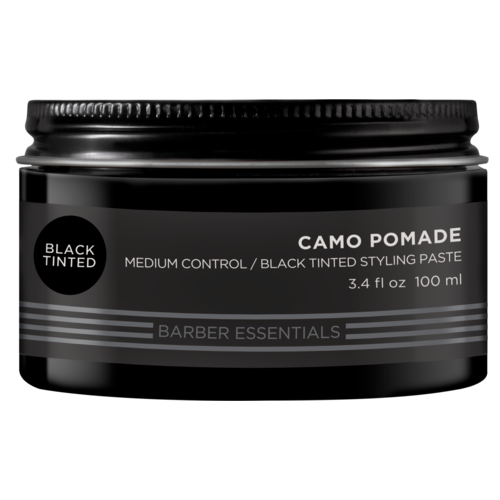 Brews Camo Pomade 100ml
De Redken Brews Camo Pomade is een verzorgende pomade voor mannen met beginnend grijs haar.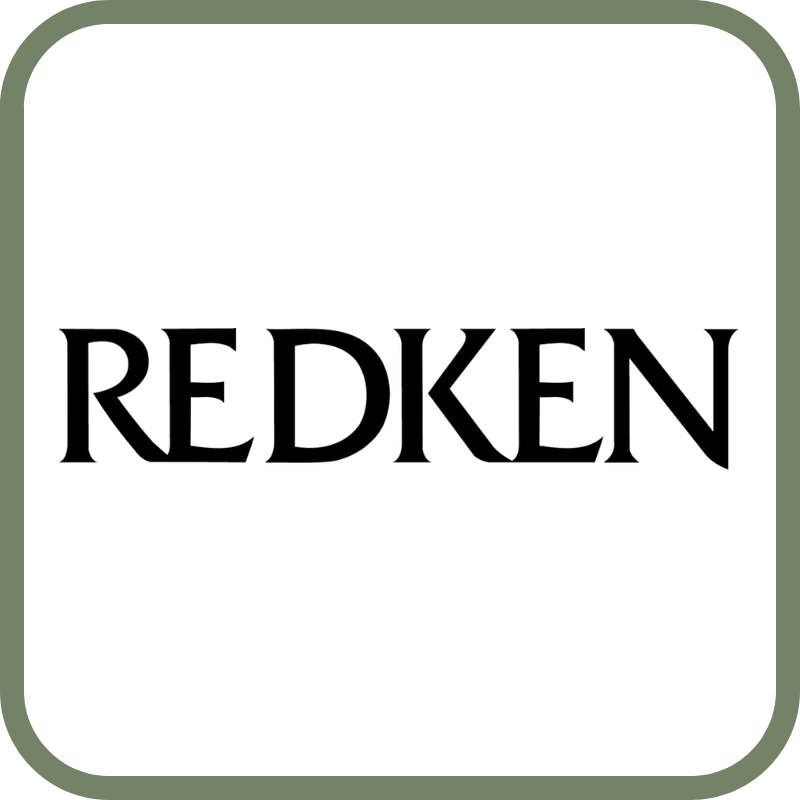 Redken Totaal
Redken is een zeer bekend en populair merk. Het merk is oorspronkelijk van Amerikaanse afkomst en is overgenomen door de L'Oreal Professional Group.  Dit merk is opgericht door de kapper en scheikundige, Jheri Redding en Paula Kent, een model en actrice. De naam 'Redken  is simpelweg een combinatie van hun achternamen. Zij startten het bedrijf in 1960. 33 Jaar later werd het bedrijf voor 160 miljoen dollar verkocht. De onderneming was innovatief bij de productontwikkeling. Er werd veel wetenschappelijk onderzoek gedaan naar nieuwe producten en nieuwe lijnen. Het merk probeerde hun motto na te streven: 'A scientific approach to Beauty'. Veel producten van Redken zijn op een proteïne-basis gebaseerd. Dit is uniek in de beautywereld. Producten met een proteïnebasis zijn extra gezond voor uw haar en lichaam.
Redken is een groot merk met veel verschillende producten en lijnen. Er is dus voor ieder haartype altijd een geschikt product te vinden! Het merk is zeer geliefd onder professionals maar ook onder particuliere consumenten. Bijvoorbeeld de Redken Shampoos of de Redken Styling producten zijn uniek en zeer populair. 
Assortiment van Redken
Het merk kent veel verschillende producten en de afgelopen jaren is het assortiment uitgebreider geworden. Een paar van onze favorieten producten zijn:
Redken Curvaceous Curl Refiner

: dit product is verrijkt met een exclusief Curl Memory Complex met suikerkristallen, moringa olie en UV-filter. Dit draagt bij aan een verbeterde krul definitie en heeft een anti-pluis effect.

Redken Diamond Oil High Shine Shampoo

: deze shampoo die voorzien is van olie, geeft het haar een fantastische glans.

Redken Color Extend Magnetics Shampoo

: deze shampoo garandeert bescherming voor gekleurd haar.
Productenlijnen van Redken
Daarnaast biedt het merk ook een aantal nieuwe producten aan. Het merk is bijzonder omdat er voor iedereen wel een product geschikt is. Zo is het assortiment uitgebreid met producten voor zeer droog en stug haar. Deze lijn heet All soft mega. Ook biedt het merk producten aan die bijvoorbeeld geschikt zijn voor beschadigd, gekleurd, blond, pluizig en krullend haar. Wij verkopen 19 verschillende productenlijnen van dit specifieke merk op onze site. Ook heeft het merk een aparte lijn voor mannen opgesteld. Deze Redken for men lijn bestaat uit verschillende shampoos en stylingsproducten.
Klantenservice
Mochten er vragen zijn over een bepaald product, je wilt advies over bijvoorbeeld het verven van je haar, of je bent benieuwd wanneer je pakketje precies wordt geleverd, dan staat onze klantenservice voor je klaar. Onze klantenservice is telefonisch te bereiken op 033 258 43 43, of via [email protected]

Lees meer
Lees minder