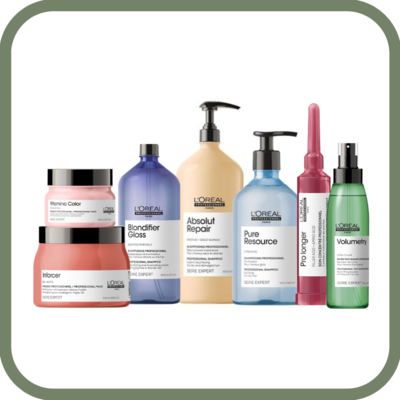 L'Oreal Serie Expert
L'Oreal Serie Expert is een complete eigen haarverzorgingslijn waarbij ieder haartype individuele aandacht krijgt. Alleen de beste producten worden gebruikt in deze enorm grote lijn. Alle soorten haar hebben specifieke bescherming en verzorging nodig, en dit vraagt om unieke producten. L'Oreal Serie Expert biedt deze producten aan. 
Voor ieder haarprobleem of haartype is er een sub-lijn gecreëerd zodat u precies weet waar u aan toe bent. De Curl Contour lijn is bijvoorbeeld speciaal ontworpen voor het accentueren van krullend haar. De verschillende lijnen maken gebruik van specifieke systemen voor een optimale voeding en verzorging van de haren. Gezondheid van het haar staat altijd voorop.
L'Oreal Serie Expert Lijnen
Serie Expert wordt in veel kapsalons over de hele wereld gebruikt. Dankzij een speciale moleculaire technologie heeft L'Oreal producten kunnen ontwikkelen die alle soorten haartypen van allerlei verschillende problemen af kan helpen. Deze technologie resulteerde uiteindelijk in L'Oreal Serie Expert. De volgende sub-lijnen zijn te onderscheiden:
Absolut Repair Lipidium

Liss Unlimited

Silver

Inforcer

Vitamino Color A-OX

Control & Balance

Curl Contour

Lumino Contrast

Nutrifier
L'Oreal Serie Expert Absolut Repair Lipidium en Inforcer
De producten van Absolut Repair Lipidium bevatten speciale complexen die de haarvezels herstellen en een beschermende laag vormen tegen schade van buitenaf. De haren worden zichtbaar sterker en optimaal beschermd. Graag sterkere haren, maar breken ze snel? Dan is de Inforcer lijn perfect. Deze producten bevatten Biotine en vitamine B6 welke de haren minder snel doen breken en tegelijkertijd versterken.
L'Oreal Serie Expert Vitamino Color A-OX en Silver
Gekleurd haar heeft extra bescherming nodig om vervaging tegen te gaan. Om zo lang mogelijk te kunnen genieten van gekleurd haar heeft u de juiste producten nodig, zoals L'Oreal heeft ontwikkeld voor de Vitamino Color A-OX lijn. De intensiteit van de haarkleur wordt versterkt met het gebruik van deze producten en dofheid wordt tegen gegaan. Voor grijs, wit of koel blond haar is er een aparte lijn gefabriceerd, L'Oreal Silver. Geel tinten worden geneutraliseerd met de heerlijke Silver Shampoo uit deze lijn.
L'Oreal Serie Expert Nutrifier en Liss Unlimited
De Nutrifier lijn van L'Oreal bevat heerlijke ingrediënten zoals kokosolie. Ideaal voor droog haar waarbij extra hydratatie geen overbodige luxe is. De prachtige glans van de toegevoegde oliën geven de haren weer een ultiem gezonde look. Geen droog haar, maar last van pluis of onhandelbaar haar? Probeer dan de producten van Liss Unlimited. Zowel haar als hoofdhuid wordt intensief gereinigd en de producten temmen pluizig haar nog dagen na gebruik.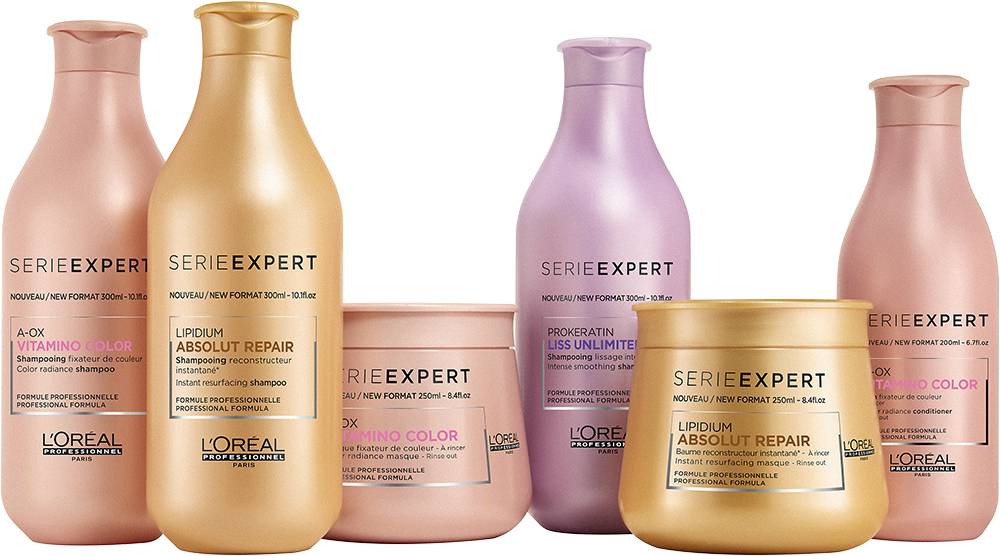 Lees meer
Lees minder