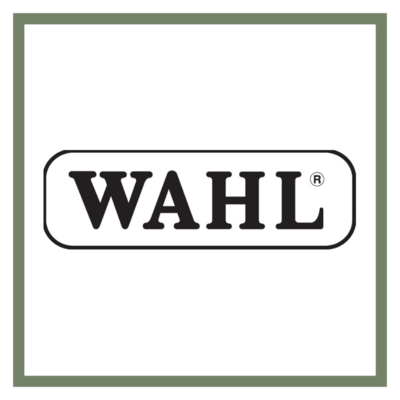 Wahl
Wahl staat bekend om zijn kappersgereedschap. Het doel is om de beste, gebruiksvriendelijke en meest duurzame tondeuses, trimmers en föhns op de markt te brengen. De producten staan bekend om hun duurzaamheid en betrouwbaarheid. De kwaliteitscontroles die het merk uitvoert op alle producten worden erg gewaardeerd in de wereld van tondeuses. Probeer bijvoorbeeld eens de Wahl Super Trimmer Wit.
Geschiedenis van Wahl
De basis voor het merk werd gelegd in 1911 toen Leo J. Wahl op de middelbare school in Illinois experimenteerde met een vibrerende elektromagnetische motor. Later ontwierp hij als engineering student aan de universiteit van Illinois een medisch massageapparaat voor zijn oom, deze nam dit apparaat in productie. Grote aantallen patenten volgden en Wahl werd een enorm succes.
Sinds Leo J. Wahl de eerste praktische elektrische tondeuse uitvond in 1919 is er een hoop veranderd. Wahl is uitgegroeid tot marktleider in (professionele) verzorgingsapparaten. De producten van Wahl worden in 165 landen verkocht en het bedrijf heeft wereldwijd ruim 3300 werknemers.Momenteel wordt het merk verkocht in 165 landen!
Wahl Tondeuses
De Wahl Super Taper is een van de meest verkochte tondeuses van het merk. Dit product is bedoeld voor intensief en langdurig gebruik, wat de verchroomde, roestvrije stalen snijbladen mogelijk maken. De Wahl Super Taper Cordless maakt het helemaal compleet door de accu die maar liefst 100 minuten meegaat. Geen gedoe meer met snoeren met deze draadloze variant. Uiteraard vind je bij Hairandbeautyonline.com alle tondeuses die Wahl te bieden heeft. Ook Opzetkammen mogen hier natuurlijk niet aan ontbreken.
Wahl Trimmers
Ook trimmers zijn bij dit merk te verkrijgen. Trimmers zijn bedoeld voor de kleine details, de strakke lijnen en mooie contouren. De Wahl Super Trimmer is de tegenhanger van zijn grote broer, de Super Taper. De styling van de tondeuses en trimmers is vergelijkbaar zodat alles bij elkaar past, wat een nette uitstraling verzorgt. Het merk heeft ook een speciale Neus Trimmer op de markt gebracht.
Wahl Accessoires
Natuurlijk heeft het merk ook voor het onderhoud van de trimmers en tondeuses de juiste producten. Of het nou een spray is waarmee je de tondeuse kunt schoonmaken, of een olie die ervoor zorgt dat de snijbladen soepel blijven lopen. Wahl heeft het. Met zo een rijke geschiedenis, is het niet gek dat het merk zich heeft uitgebreid tot andere elektrische apparaten. Neem bijvoorbeeld de Wahl Pro Air Styler, een fijne warme luchtborstel.
Zoekt u topklasse, betrouwbaarheid en de garantie van een duurzaam product dan bent u bij Wahl aan het juiste adres. De techniek achter de producten is met alle zorg uitgekozen en wordt keer op keer verbeterd.
Klantendienst
Op Kapperssolden.be bieden wij een groot gamma professionele haarproducten aan, tegen de beste promoties! Alle orders worden verstuurd vanuit ons logistiek magazijn in het midden van het land. Honderden pakketten verlaten dagelijks ons magazijn op weg naar een tevreden klant. Voor vragen over producten of leveringen, contacteer gerust onze klantendienst. Wij zijn te bereiken op 03 304 82 77 of via [email protected]. Wij zijn ook te vinden via Facebook of Instagram.
Lees meer
Lees minder