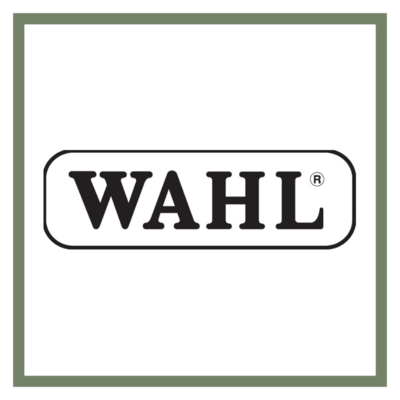 Wahl
Wahl producten staan bekend om hun duurzaamheid in gebruik en de enorme betrouwbaarheid. De kwaliteitscontroles die Wahl uitvoert op alle producten maakt dat Wahl een van de sterkste merken is geworden in de wereld van tondeuses. Probeer bijvoorbeeld eens de Wahl Super Trimmer Wit of de Wahl Super Cordless Wit. Ideale producten om ook te gebruiken in combinatie met 
verschillende opzetkammen.
De geschiedenis van Wahl
De basis voor het merk Wahl werd gelegd in 1911 toen Leo J. Wahl op de middelbare school in Sterling, Illinois experimenteerde met een vibrerende elektromagnetische motor. Later ontwierp Leo Wahl als engineering student aan de universiteit van Illinois een medisch massageapparaat voor zijn oom, deze nam dit apparaat in productie. 


De groei van het merk Wahl
Wahl begon te experimenteren met een eigen ontwerp voor een elektrische tondeuse. De firma Wahl vroeg patent aan en de patenten volgde elkaar sindsdien in rap tempo op. Sinds Leo J. Wahl de eerste praktische elektrische tondeuse uitvond in 1919 is er een hoop veranderd. Wahl is uitgegroeid tot marktleider in (professionele) verzorgingsapparaten. De producten van Wahl worden in 165 landen verkocht en het bedrijf heeft wereldwijd ruim 3300 werknemers.
Klantendienst
Op Kapperssolden.be bieden wij een groot gamma professionele haarproducten aan, tegen de beste promoties! Voor vragen over producten of leveringen, contacteer gerust onze klantendienst. Deze is te bereiken op 0031 33 258 43 43 of via customercare@shops4youonline.com.
Lees meer
Lees minder