Sale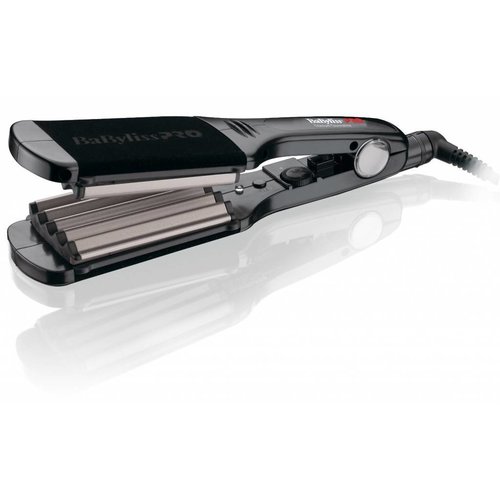 Wafeltang 60mm BAB2512EPCE
BaByliss Pro Tourmaline Wafeltang, BAB2512EPCE is een geweldige wafeltang van BaByliss Pro. Babliss Pro Wafeltang voor een professionele afwerking voor iedereen.
Sale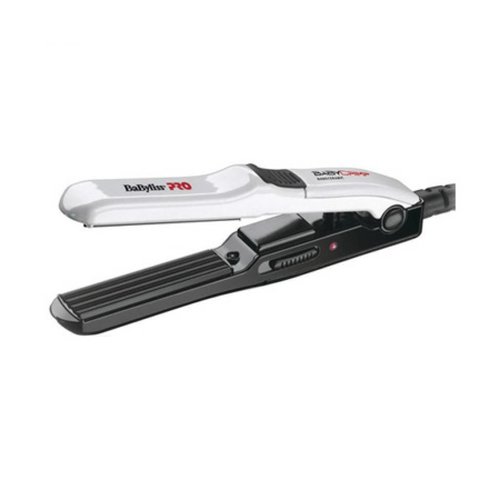 Babycrimp Mini Wafeltang BAB2151E
BaByliss Pro Mini Wafeltang is nu extra goedkoop! Bestel BaByliss Pro Mini Wafeltang nu super voordelig! BaByliss Pro Mini Wafeltang online aanbieding!
Sale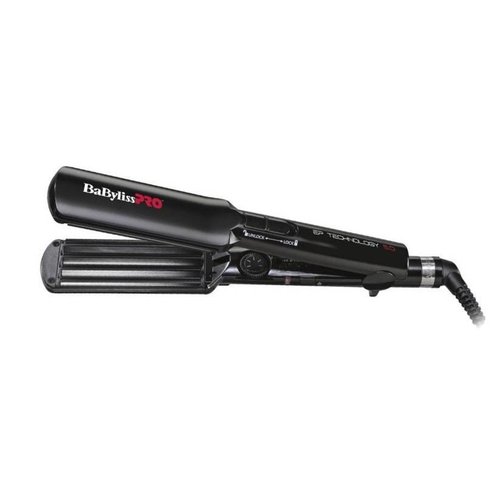 38mm Wafeltang EP Technologie 5.0 BAB2658EPCE
38mm Wafeltang EP Technologie 5.0 BAB2658EPCE is nu extra goedkoop verkrijgbaar! Bestel 38mm Wafeltang EP Technologie 5.0 BAB2658EPCE super voordelig!
Babyliss Pro Wafeltangen
Het merk Babyliss Pro is bekend geworden in Europa in het jaar 1995. In dit jaar is het bedrijf gefuseerd met een Amerikaans bedrijf. Hieruit is een groot internationaal bedrijf ontstaan. Jaarlijks worden er wereldwijd 30 miljoen elektrische apparaten en 500 miljoen haaraccessoires verkocht. Dit maakt het merk tot een wereldwijde marktleider in haar verzorgende apparaten. Het merk heeft ontzettend veel verschillende producten op de markt gebracht. Een onderdeel hiervan zijn de Babyliss Pro Wafeltangen. Deze productenlijn bestaat uit verschillende wafeltangen die zorgen voor een geweldig effect in het haar. Naast wafeltangen verkoopt het merk ook andere elektrische apparaten zoals föhns, stijltangen en krultangen.
Babyliss Pro Wafeltangen assortiment
De Babyliss Pro Wafeltangen zorgen voor een schitterend golvend effect in het haar. Deze handige en eenvoudige apparaten maken het gebruik van rietjes in het haar overbodig. De verschillende wafeltangen van Babyliss Pro die wij verkopen zijn:
De wafeltangen zijn snel op temperatuur en hierdoor zeer snel te gebruiken. De producten zijn zo gemaakt dat ze het haar zo min mogelijk beschadigen. Toch is het belangrijk om het haar te beschermen tegen hittebronnen. Daar zijn verschillende producten voor die vooraf moeten worden aangebracht in het haar.
Babyliss Pro
Babyliss Pro is één van de belangrijkste spelers op de kappersmarkt. Met een enorm assortiment in krultangen, tondeuses, stijltangen, krulsets, trimmers en föhns. Babyliss Pro biedt hoogwaardige, professionele, technologische kapperstools die extra lang mee gaan en bestand zijn tegen het meest ingewikkelde kapperswerk. Dankzij de samenwerking met Ferrari en de innovatieve Steam Tech Technologie, blijft het merk de concurrenten steeds een stapje voor.
Snelle levering en klantenservice
Alle orders worden verstuurd vanuit ons logistiek magazijn in het midden van het land. Honderden pakketten verlaten dagelijks ons magazijn op weg naar een tevreden klant. Mochten er vragen zijn over een bepaald product, wil je advies over bijvoorbeeld het verven van je haar of ben je benieuwd wanneer je pakketje precies wordt geleverd, dan staat onze klantenservice voor je klaar. Ook kunnen zij je meer vertellen over je favoriete producten en de werking ervan! Onze klantenservice is telefonisch te bereiken op +32 (0)3 304 82 77, of via [email protected].
Lees meer
Lees minder