Sale
Tasty Paste
Affinage Tasty Paste, een echte unieke all-rounder. Affinage Tasty Paste, textuur en glans in jouw haar! Affinage Tasty Paste voordelig!
Sale
Push Up Wax
Affinage Push Up Wax, is een op gel lijkende wax, die niet hard wordt! Affinage Push up Wax geeft glans. Affinage Push Up Wax unieke wax!
Voor 20:00 besteld = morgen aan huis geleverd
Afrekenen in een veilige omgeving
Klantendienst via +32 (0)3 304 82 77
Sale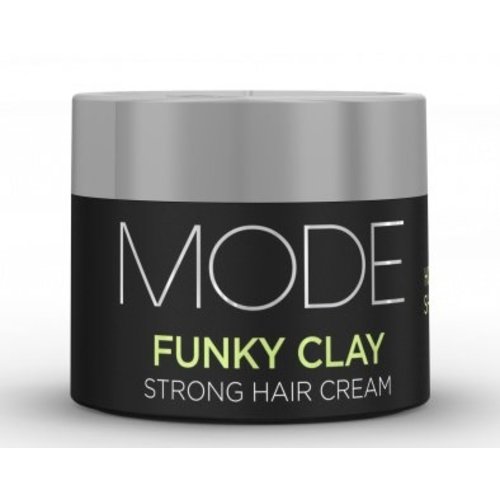 Funky Clay
Affinage Funky Clay duurzame stevigheid en extra volume. Affinage Funky Clay snel geleverd. Affinage Funky Clay nu extreem goedkoop bij Kapperssolden.be!
Sale
Control Freak
Affinage Control Freak is nu extra voordelig! Affinage Control Freak goedkoop online bestellen! Affinage Control Freak exclusieve aanbieding!
Sale
Root Booster
Affinage Root Booster, versteviging voor normaal tot fijn haar. Affinage Root Booster, lichte mouse voor extra versteviging. Affinage Root Booster, nu bij Kapperssolden.be!
Sale
Curl Cream, 125ml
Affinage Curl Cream, Stylingscream. Voor Golvende Krullen. Affinage Curl Cream ruikt heerlijk. Affinage Curl Cream, Speciaal voor krullen! Affinage Korting!
Sale
Salt Spray
Affinage Salt Spray, beachlook effect. Affinage Salt Spray, met zeezout voor een matte finisch. Affinage Salt Spray, nu bij Kapperssolden.be!
Affinage
Affinage begon ooit onder de naam Parucci. Nadat het merk werd overgenomen ging het verder met de naam: Affinage. Het merk is vooral bekend geworden door de Affinage Funky Styler, de meest geliefde en meest verkochte wax onder de stylingproducten. Affinage, unieke professionele kappersproducten die zich onderscheiden in kwaliteit en stuk voor stuk uniek zijn. Het merk blinkt het meeste uit in zijn stylingproducten. Het volledige assortiment is dan ook terug te vinden in onze webshop. Wist je trouwens dat het merk van oorsprong Nederlands is? 
Affinage Styling
Het merk heeft verschillende stylingsproducten. Laten we enkele geliefde en favoriete producten hieronder uitlichten: 
Haartype: De funky styler werkt het beste op kort haar 
Gebruik: Kleine hoeveelheid in de handen wrijven en aanbrengen op droog of handdoekdroog haar 
Voelt als: Echt dikke pasta 
Resultaat: Nonchalant effect. Ongelooflijke hold. Mat effect. Sterk genoeg om ieder haar in bedwang te houden 
Inhoud: 75ml 
Haartype: Kort haar of korte haarlengtes

 

Voelt als: Een kleverige gel

 

Gebruik: Breng een kleine hoeveelheid aan op vochtig of droog haar

 

Resultaat: Geeft een enorme glans en stevigheid aan het haar. Geeft een rommelig effect en houdt heel de dag het haar in model

 

Werkt ook voor: Krullen en haar met slag

 

Inhoud: 75ml

 
Haartype: Kort haar

 

Voelt als: Vloeibaar rubber

 

Gebruik: Een kleine hoeveelheid tussen de handen wrijven en aanbrengen in het haar

 

Resultaat: Maximale versteviging. Droogt snel. Blijft heel de dag in model

 

Inhoud: 125ml

 
Voordeelverpakkingen
Wij verkopen Affinage producten in Triple voordeelverpakkingen. Omdat wij van Hairandbeautyonline.com zo overtuigd zijn van het merk, en wij net zoals de meeste mensen houden van voordeel en koopjes, hebben we van verschillende Affinage producten extra voordelige sets gemaakt. De verschillende producten worden nu ook per setjes van 3 verkocht met extreem scherpe prijzen. 
Klantendienst
Mochten er vragen zijn over een bepaald product, je wilt advies over bijvoorbeeld het verven van je haar, of je bent benieuwd wanneer je pakketje met Abzehk producten precies wordt geleverd, dan staat onze klantenservice voor je klaar. Ook kunnen zij je meer vertellen over je favoriete producten en de werking ervan! Onze klantenservice is telefonisch te bereiken op 033 258 43 43, of via [email protected].

Lees meer
Lees minder