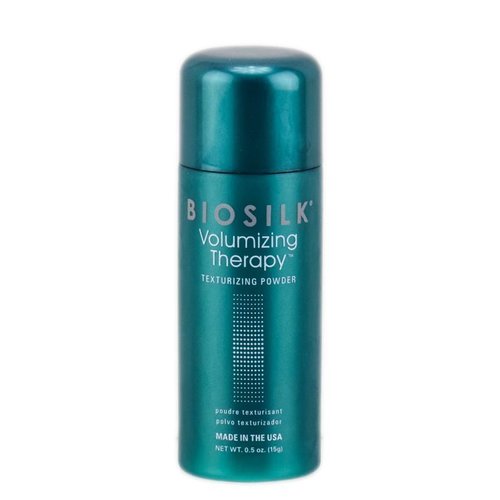 Volumizing Therapy Texturizing Powder
BioSilk Volumizing Therapy Texturizing Powder ​herstelt het volume van het haar. Deze Texturizing Powder bevat zijde- en rijstproteïnen.
Sale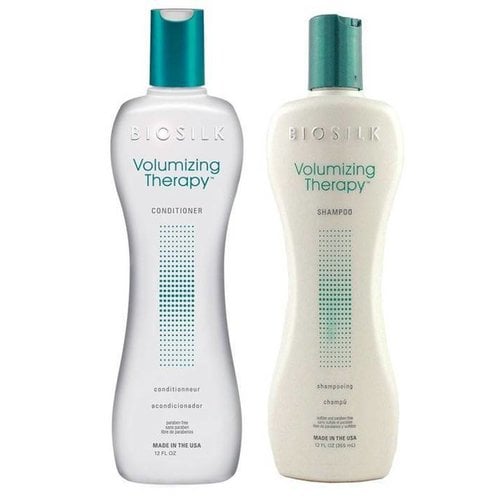 Volumizing Therapy Duo Pack
Biosilk volumizing Therapy Duo Pack, extra veel voordeel. Biosilk Shampoo en conditioner in een voordelige bundel! Haarverzorging met Biosilk DUO PACK.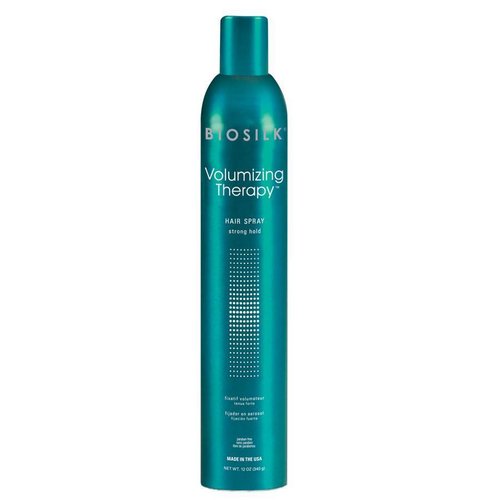 Volumizing Therapy Hairspray
BioSilk Volumizing Therapy Hairspray verstevigt het kapsel en geeft het haar meer volume. Deze hairspray bevat rijst- en zijde proteïnen.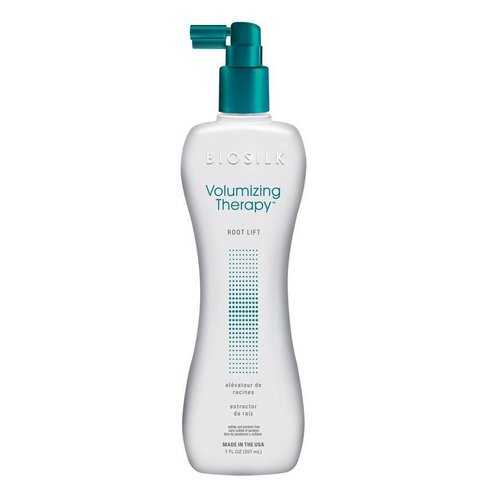 Volumizing Therapy Root Lift
BioSilk Volumizing Therapy Root Lift, meer volume, handelbaar haar. Biosilk Volumizing Therapy Root Lift, schitterende glans. Biosilk, bestel nu goedkoop!
Voor 20:00 besteld = Vandaag Verstuurd*
Afrekenen in een veilige omgeving
Klantendienst via +32 (0)3 304 82 77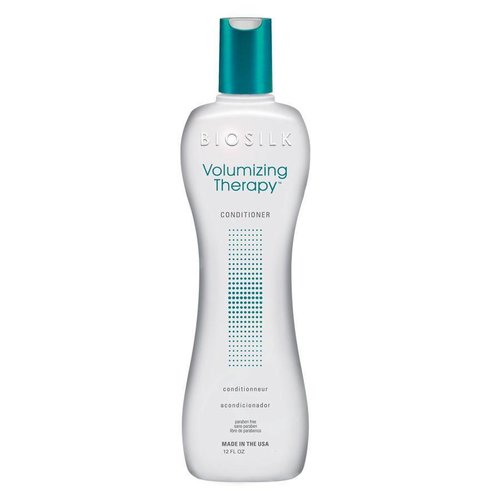 Volumizing Therapy Conditioner 355ml
BioSilk Volumizing Therapy Conditioner is een heerlijke conditioner die het haar volume en body geeft. Deze conditioner bevat rijstproteïne en het Hair Volume Complex.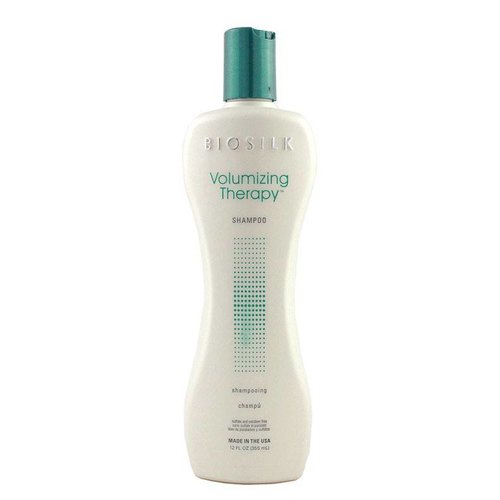 Volumizing Therapy Shampoo
BioSilk Volumizing Therapy Shampoo is een heerlijke shampoo die het haar volume en body geeft. Deze shampoo bevat rijstproteïne en het Hair Volume Complex.
Biosilk Volumizing Therapy
BioSilk is onderdeel van het Amerikaanse bedrijf Farouk Systems. De oprichter van BioSilk kwam met het idee om voor kappers een veilige werkomgeving te creëren met producten die vrij zijn van gevaarlijke en schadelijke chemicaliën.
Droog en dof haar
Biosilk Volumizing Therapy is speciaal ontwikkeld voor droog en dof haar. De Volumizing Therapy geeft het haar extra kracht en body. De volumizing therapy bestaat uit verschillende zijdeproteïnen en de kracht van rijstproteïnen.
Volumizing Therapy van Biosilk voorziet het haar van een prachtige glans en body zonder het haar te verzwaren, waardoor volume niet verloren gaat. De Biosilk Silk Therapy is niet op dieren getest.
Biosilk Volumizing Therapy lijn
De Biosilk Volumizing Therapy lijn bestaat uit een shampoo, een conditioner, een hairspray, een mousse, een volume poeder en een crème. De combinatie van deze producten is het optimale verzorgings- en stylingspakket voor het haar dat meer volume en body nodig heeft. De verzorgingsproducten zorgen voor het perfecte voorwerk. Door het haar te verzorgen met de Volumizing Therapy verzorgingsproducten, zullen de stylingsproducten extra goed hun werk doen. Gebruik naast de shampoo en conditioner ook de styling producten van Biosilk zoals de Volumizing Therapy Hairspray of de Volumizing Therapy Styling Foam voor een langdurige medium hold.
Snelle levering en klantenservice
Alle orders worden verstuurd vanuit ons logistiek magazijn in het midden van het land. Honderden pakketten verlaten dagelijks ons magazijn op weg naar een tevreden klant. Mochten er vragen zijn over een bepaald product, wil je advies over bijvoorbeeld het verven van je haar of ben je benieuwd wanneer je pakketje precies wordt geleverd, dan staat onze klantenservice voor je klaar. Ook kunnen zij je meer vertellen over je favoriete producten en de werking ervan! Onze klantenservice is telefonisch te bereiken op 033 258 43 43, of via [email protected].

Lees meer
Lees minder