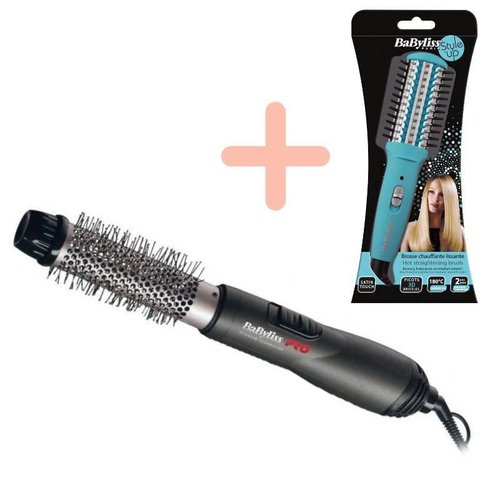 Titanium Tourmaline 32mm met gratis Mini Hot Straightening Brush
Babyliss Titanium Tourmaline 32mm met GRATIS Mini Hot Straightening Brush! Gratis geschenk ter waarde van €20,99!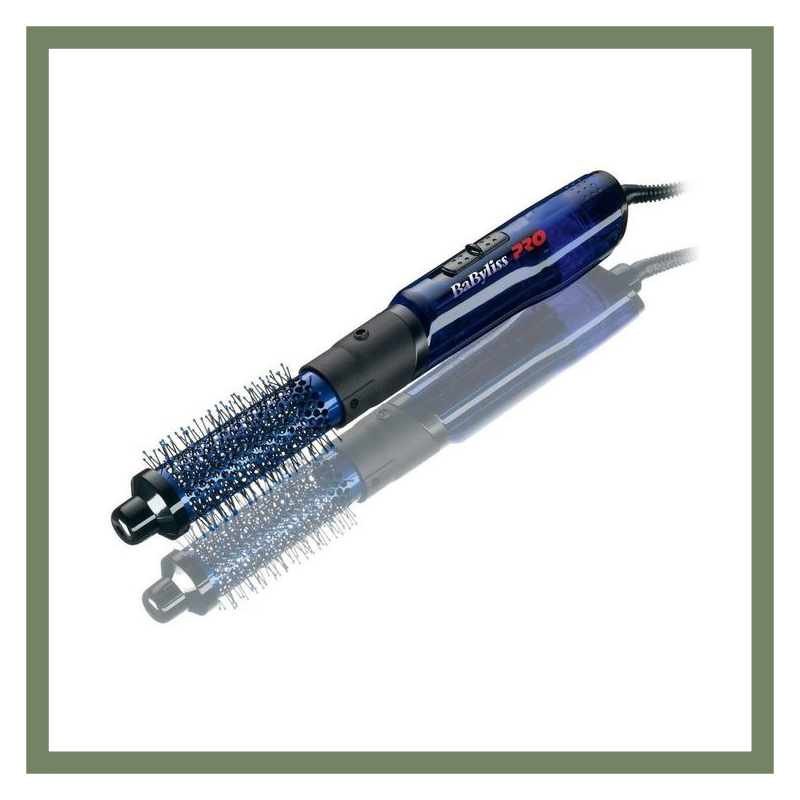 Föhnborstel
Een föhnborstel is eigenlijk onmisbaar bij het stylen van je haar. Naast het drogen van het haar breng je met een föhnborstel jouw haar meteen in model. Of dat nou prachtige steile lokken zijn, slag in je haar of juist iets meer krul: met een föhnborstel kun je echt alle kanten op. Bijna alle föhnborstels zijn voorzien van een lang snoer, waardoor ze makkelijk in gebruik zijn. Ook hebben veel föhnborstels 2 standen. Zo kan je met verschillende snelheden je haar borstelen. Onze producten hebben een lange levensduur, zodat je extra lang kunt genieten van je föhnborstel. We hebben modellen die roteren en modellen die niet roteren.
BaByliss Pro Blue Lightning
De Blue Lightning is een hele populaire föhnborstel. Met de ronde borstel kun je je haar prachtig in model brengen terwijl je het droog föhnt. Met de borstel kun je je haar meer volume geven door slag te creëren. Met het 2,7 meter lange meedraaiende snoer is de borstel makkelijk in gebruik en onmisbaar bij het stylen van je haar!
Ons aanbod föhnborstels
1. Babyliss Pro Blue Lightning Fohnborstel
2. Babyliss Pro Titanium Tourmaline 32mm
4. Babyliss Pro Rotating Hot Airstyler BAB2770E
5. Babyliss Pro Titanium Tourmaline 19mm
Advies nodig bij de keuze tussen onze föhnborstels?
Mocht je nog twijfelen welk product voor jou het meest geschikt is? Of wil je toch nog wat meer weten over de verschillen tussen de de föhnborstels? Neem dan gerust contact met ons op. Wij helpen graag een handje mee in de grote keuze van apparaten.
Lees meer
Lees minder