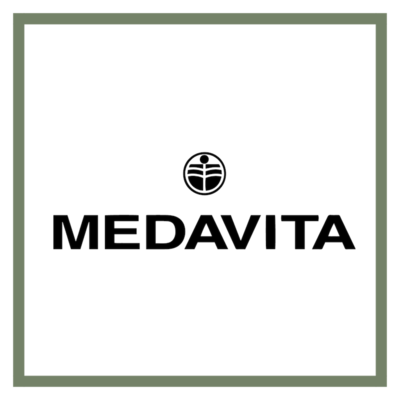 Medavita
Medavita is een prachtig merk in de beauty- en haarverzorgingswereld. Medavita zoekt naar oplossingen voor problemen.  Zij proberen hiervoor de natuur te bestuderen en te gebruiken om fantastische, helende haarproducten te kunnen ontwikkelen en produceren. Medavita staat bekend om zijn haarbehandelingen en haarverzorging. 
In de natuur kan een gifstof een tegengif worden. De wetenschap bestudeert dit en leert hier van. Medavita probeert dit soort technieken toe te passen op haar productlijnen. Het is uiterst precies werk om de juiste verhoudingen te vinden voor genezende middelen. Waar één druppel een kwaal kan genezen, kunnen twee druppels van hetzelfde (natuurlijke) product de kwaal verergeren.
De scheikundigen  en wetenschappers van Medavita streven de kunst van het genezen na. Allerlei problemen met het haar of de hoofdhuid probeert Medavita te elimineren.
Medavita is hét merk voor u als u problemen heeft met uw hoofdhuid of haar, zoals haaruitval of roos. Probeer bijvoorbeeld eens de producten tegen haaruitval: Medavita Concentree. Of de Medavita Velour voor de gevoelige hoofdhuid.
Lees meer
Lees minder