Sale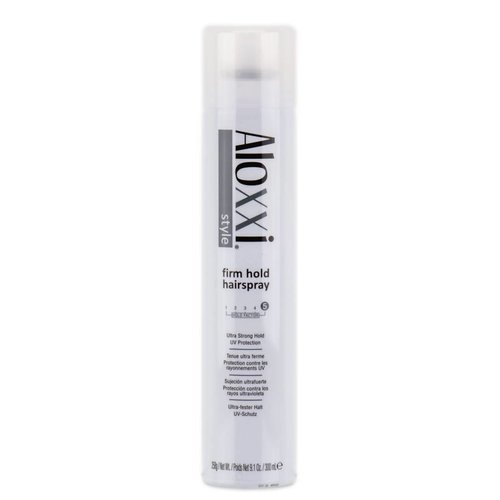 Firm Hold Hairspray
Aloxxi Firm Hold Hairspray is een sneldrogende haarlak die het haar zichtbaar meer body en volume geeft.
Sale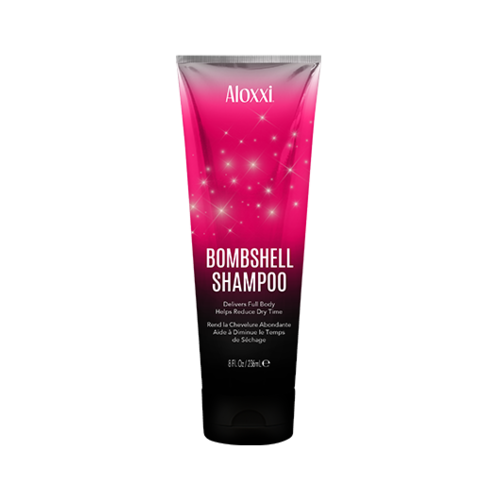 Bombshell Shampoo 236ml
De Aloxxi Bombshell Shampoo helpt de droogtijd te verkorten en versterkt het haar om het volume te herstellen en body te creëren.
Sale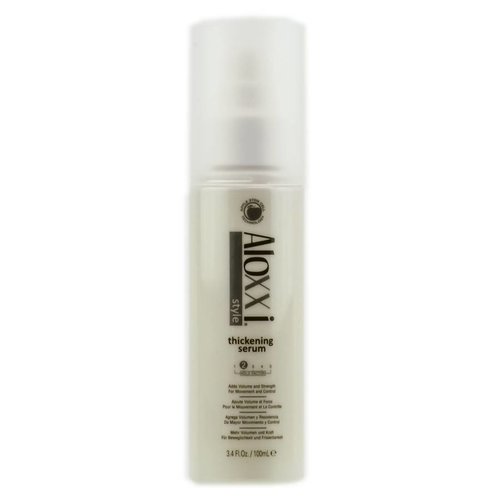 Thickening Serum
Aloxxi Thickening Serum versterkt het haar vanaf de basis zodat het haar dikker, voller en sterker wordt. Het haar krijgt zichtbaar meer volume en een schitterende glans.
Sale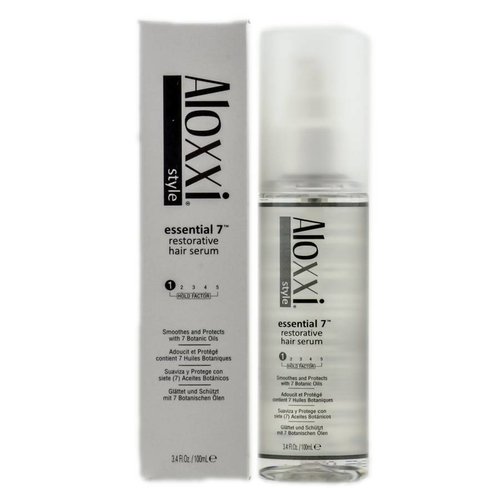 Essential 7 Restorative Serum
Aloxxi Style Essential 7 Restorative Hair Serum is een lichtgewicht serum dat er voor zorgt dat het haar een geweldige glans krijgt.
Voor 20:00 besteld = Vandaag Verstuurd*
Afrekenen in een veilige omgeving
Klantendienst via +32 (0)3 304 82 77
Sale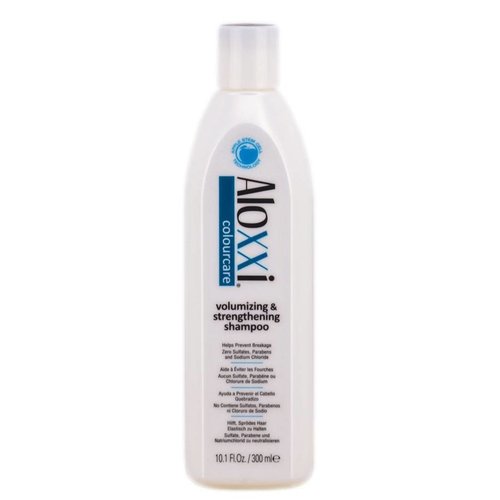 Colour Care Volumizing & Strenghtening Shampoo 300ml
Aloxxi Colour Care Volumizing & Strenghtening Shampoo is een shampoo die het haar versterkt en meer volume geeft. Deze shampoo is parabenen-vrij.
Sale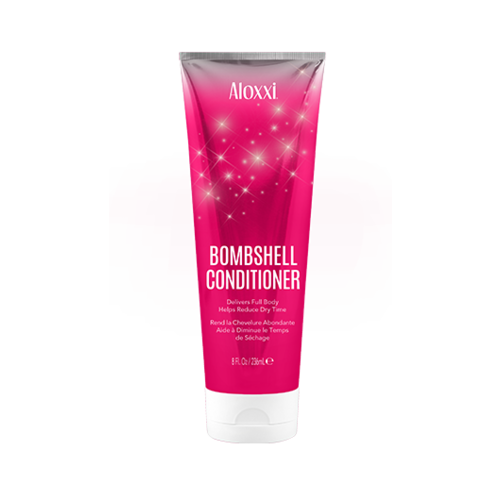 Bombshell Conditioner 236ml
Deze conditioner helpt de droogtijd te verkorten en voedt zonder het haar te verzwaren, terwijl het volume wordt hersteld voor een volle body.
Sale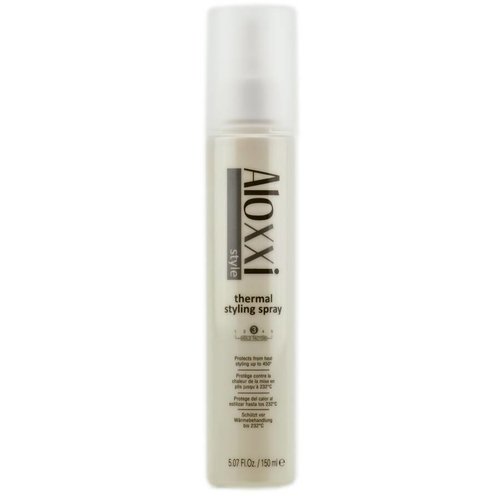 Thermal Styling Spray
Aloxxi Thermal Styling Spray is een geweldige spray die het haar beschermt tegen hitte van stylingsapparaten. Deze spray beschermt het haar tot 450°C!
Sale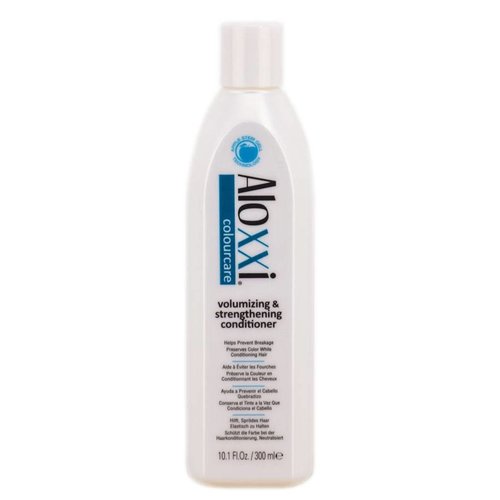 Colour Care Volumizing & Strenghtening Conditioner 300ml
Aloxxi Colour Care Volumizing & Strenghtening Conditioner is een conditioner die ervoor zorgt dat het haar zichtbaar meer volume krijgt.
Aloxxi
Een prachtig nieuw merk op de Nederlandse markt is Aloxxi. Dit merk is opgericht door George W. Schaeffer. Schaeffer heeft een uitzonderlijke passie voor kleur. Hij heeft het merk OPI opgezet, een merk wat zich voornamelijk bezig houdt met nagellak. Deze lijn was en is een groot succes over de hele wereld. Hierop volgde Aloxxi, een vernieuwend haarkleuringsmerk. Aloxxi biedt verschillende lijnen aan voor allerlei problemen. Het merk zorgt er in ieder geval voor dat de haarkleuring beter en mooier uit zal pakken. Of u nu last heeft van dof, futloos of slap haar, Aloxxi biedt een oplossing!
Aloxxi Family
Bij Aloxxi zijn ze altijd op zoek naar de meningen van experts en consumenten. Het team van het merk bestaat dan ook uit leidende haarstylisten in de kappersbranche. Naast Schaeffer is ook Aloxxi dol op kleuren en er is dan ook een overvloed aan verzorgende producten om kleur te behouden. De formule van Aloxxi is bewezen te werken en maakt het haar gezonder, glanzender en sterker. Zoals bijvoorbeeld het Thickening Serum, welke het haar versterkt. 
Wat velen waarderen aan Aloxxi is hun anti-dierproef beleid. Parabenen zijn ver te zoeken in de producten van dit merk en er wordt professioneel onderzoek verricht om de beste combinaties van extracten en ingrediënten te vinden, waarvan er vele biologisch zijn.
Aloxxi Styling
Naast de haarkleur die bij u past, vergeet Aloxxi ook zeker de styling van het haar niet. Met een breed assortiment aan stylingsproducten, waaronder verschillende sprays en serums, is er voor ieder wat wils. Vaak last van beschadigd haar? Het Essential 7 Restorative Serum beschermt het haar tegen de zon en geeft het een mooie glans mee. De Thermal Styling Spray daarentegen, beschermt juist tegen de hitte van warmteapparaten. Haarspray mag natuurlijk niet ontbreken aan dit plaatje. Zowel een Firm Hold Spray als een Flexibele Hairspray zijn te verkrijgen bij Kapperssolden.
Aloxxi Verzorging
Mocht u al tevreden zijn met uw huidige kleur, maar wilt u de kleur goed behouden? Ook dan biedt Aloxxi uitkomst met een shampoo of met een conditioner uit hun verzorgingslijn. De shampoos en conditioners van Aloxxi maken gebruik van appelstamcel technologie. Appels hebben namelijk een gezonde, helende werking op uw haar en haarkleur. Het behouden van uw haarkleur is nog nooit zo makkelijk geweest.
De Colour Care shampoo en conditioner zijn onder te verdelen in Hydrating en Volumizing varianten. Daarnaast is er een Extreme Reconstructor verkrijgbaar die zwaar beschadigd haar verhelpt en voorkomt. Voor de drukke dagen zit er natuurlijk ook een Colour Care Dry Shampoo in het assortiment.
Klantendienst

Op Kapperssolden.be bieden wij een groot gamma professionele haarproducten aan, tegen de beste promoties! Alle orders worden verstuurd vanuit ons logistiek magazijn in het midden van het land. Honderden pakketten verlaten dagelijks ons magazijn op weg naar een tevreden klant. Voor vragen over producten of leveringen, contacteer gerust onze klantendienst. Wij zijn te bereiken op 03 304 82 77 of via [email protected] Wij zijn ook te vinden via Facebook of Instagram.
Lees meer
Lees minder