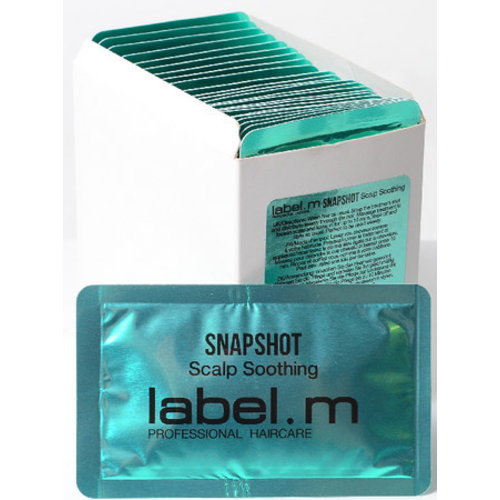 Snapshot Scalp Soothing 25x9ml
Label.M Snapshot Scalp Soothing is een enorm krachtige treatment voor een droge, geïrriteerde hoofdhuid.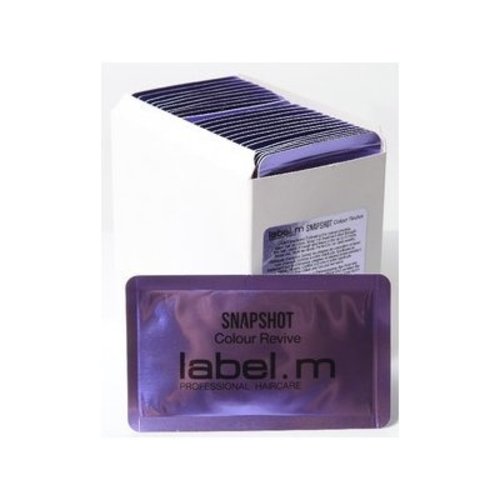 Snapshot Colour Revive 25x9ml
Label.M Snapshot Colour Revive is een enorm krachtige treatment voor gekleurd haar.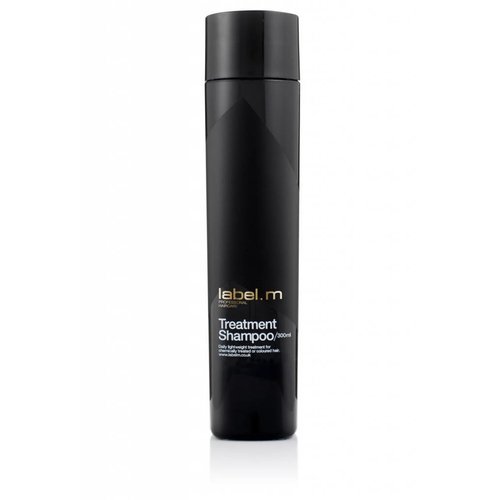 Treatment Shampoo 300ml
Label.M Treatment Shampoo is een licht reinigende shampoo voor gekleurd of chemisch behandeld haar.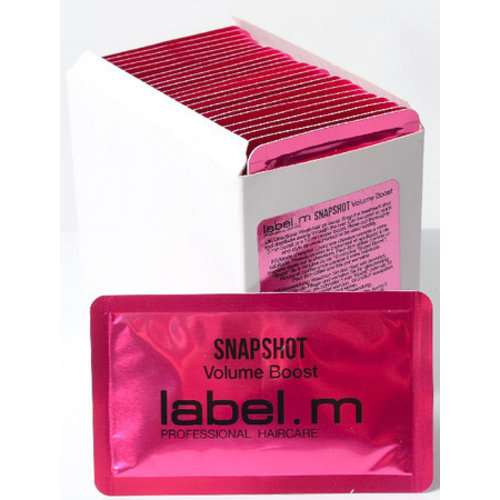 Snapshot Volume Boost 25x9ml
Label.M Snapshot Volume Boost is een enorm krachtige treatment voor fijn en futloos haar.
Voor 20:00 besteld = Vandaag Verstuurd*
Afrekenen in een veilige omgeving
Klantendienst via +32 (0)3 304 82 77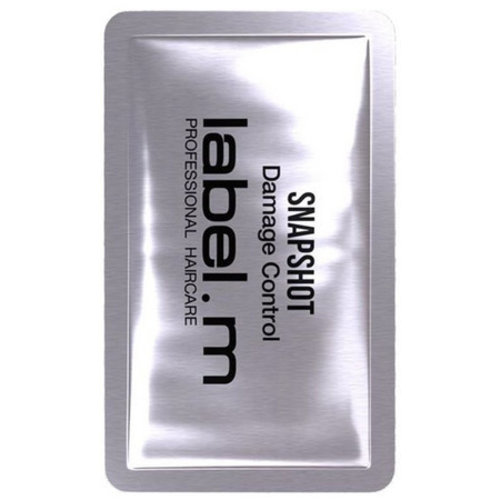 Snapshot Damage Control 25x9ml
Label.M Snapshot Damage Control is een enorm krachtige treatment voor beschadigd haar.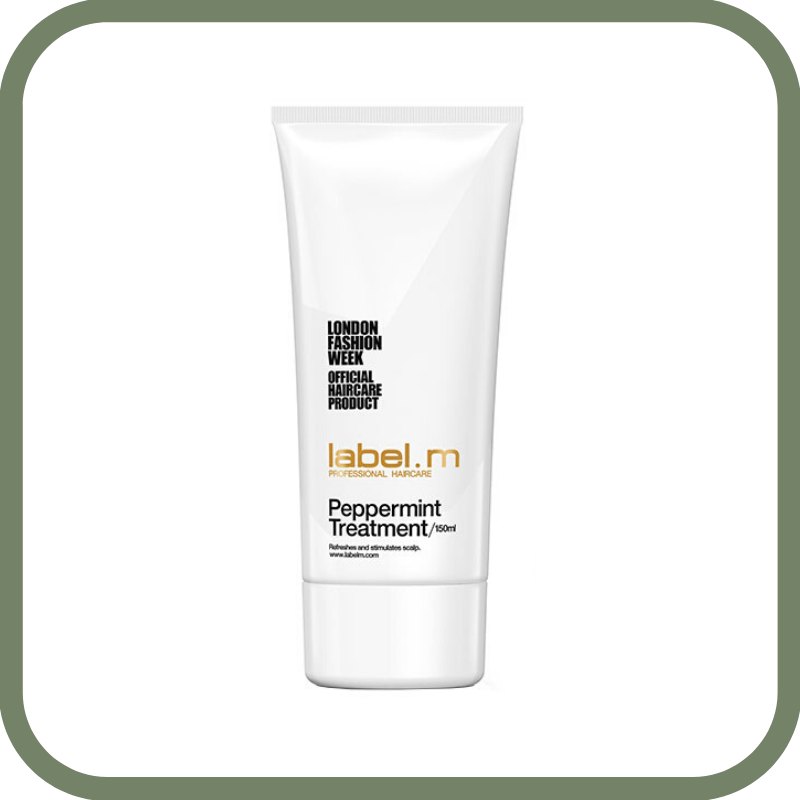 Label.M Treatment
Label M is een merk met veel verschillende productenlijnen. Door de vele variatie in deze lijnen zorgt het merk ervoor dat er voor elk type haar een bijpassend product is. De lijnen bestaan ook weer uit verschillende producten zoals shampoos, conditioners en haarmaskers. Het merk is in 2005 ontstaat vanuit 2 creatieve breinen. Deze artistieke personen hebben een creatief team samengesteld en tot op de dag van vandaag, werkt Label M nauw samen met de London Fashion Week. Het merk is dan ook het enige officiële haarproduct van dit grandioze evenement. Naast de shampoos en conditioners, verkoopt het merk ook producten die het haar een nog intensere verzorging bieden. Deze zogenoemde treatments onderhouden het haar tot in de puntjes.
Treatment voor het haar
Het haar heeft zeer veel te verduren op een dag. Daarom is het extra belangrijk om het haar goed te verzorgen. Treatments kunnen daar een goede oplossing voor zijn. Deze bieden namelijk net dat extra beetje verzorging dat het haar nodig heeft. Treatments zijn er in verschillende vormen zoals bijvoorbeeld een haarmasker of producten die aangebracht dienen te worden op de hoofdhuid. De basis voor gezond haar is het gebruik van een goede shampoo. Dit kan werkelijk het verschil maken. Op onze site verkopen wij ook nog andere haartreatments van andere merken. Een aantal toppers zijn:
Snelle levering
Alle orders worden verstuurd vanuit ons logistiek magazijn in het midden van het land. Honderden pakketten verlaten dagelijks ons magazijn op weg naar een tevreden klant. Mochten er vragen zijn over een bepaald product, je wilt advies over bijvoorbeeld het verven van je haar, of je bent benieuwd wanneer je pakketje precies wordt geleverd, dan staat onze klantenservice voor je klaar. Onze klantenservice is telefonisch te bereiken op +32 (0)3 304 82 77, of via [email protected].
Lees meer
Lees minder