Sale
Mask 500 ml
Orofluido Mask 500 ml is een complete schoonheidsbehandeling voor het haar. Orofluido Masker voor grondig herstel en een prachtige glans.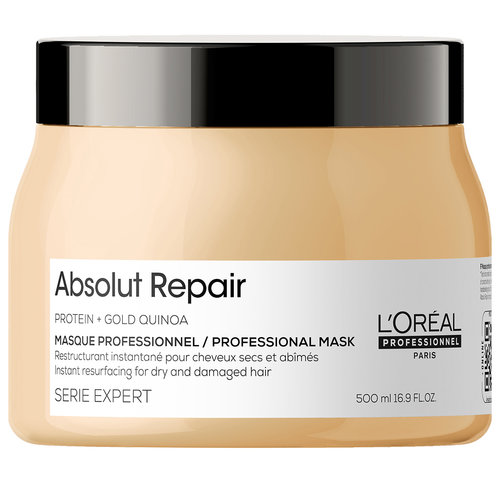 Serie Expert Absolute Repair Masker 500ml
Het L'Oreal Serie Expert Absolute Repair Masker is de perfecte shampoo voor beschadigd haar.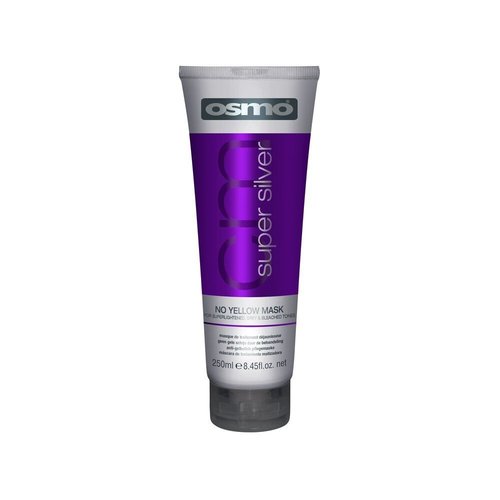 Super Silver No Yellow Mask
De Osmo Super Silver No Yellow Mask is speciaal ontwikkeld voor superverlicht, grijs, gebleekt of blond haar.
Sale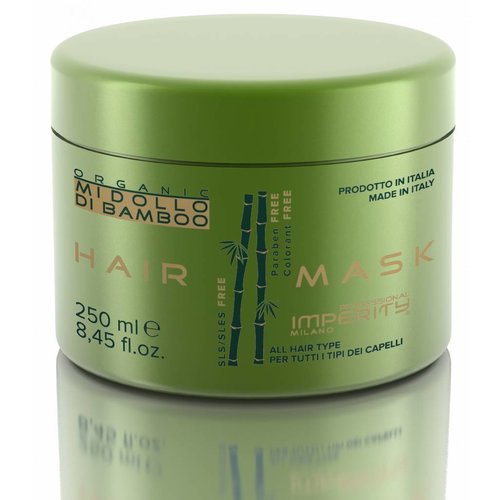 Organic Midollo Di Bamboo Mask
Imperity Organic Mi Dollo Di Bamboo Haarmasker! Goedkoop online
Voor 20:00 besteld = Vandaag Verstuurd*
Afrekenen in een veilige omgeving
Klantendienst via +32 (0)3 304 82 77
Sale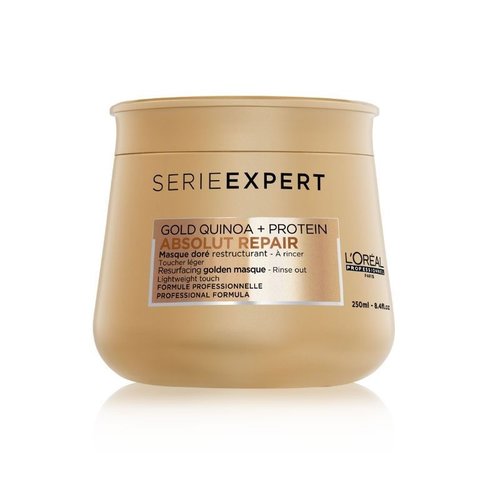 Serie Expert Absolut Repair Gold Quinoa Masker
L'Oreal Serie Expert Absolut Repair Masker, een masker voor beschadigd haar.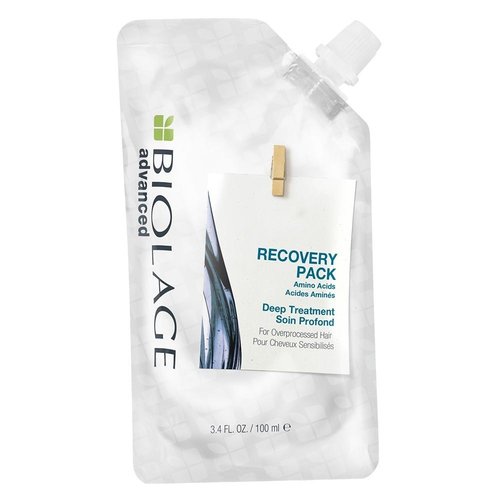 Biolage Advanced Deep Treatment Recovery Pack 100ml
Matrix Biolage Advanced Deep Treatment Recovery Pack is een haarmasker voor het verzorgen en herstellen van beschadigd en/of chemisch behandeld haar.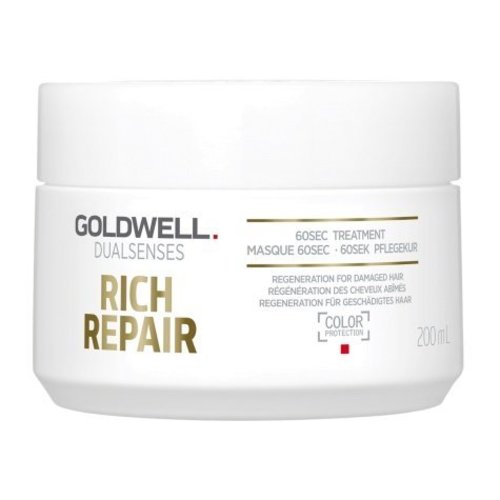 Dualsenses Rich Repair 60 Sec. Treatment
Goldwell Dualsenses Rich Repair 60 Sec. Treatment, een herstellend treatment geschikt voor droog en beschadigd haar.
Sale
Mask 250 ml
Orofluido Mask 250 ml is een complete schoonheidsbehandeling voor het haar. Orofluido Mask voor grondig herstel en een prachtige glans.
Sale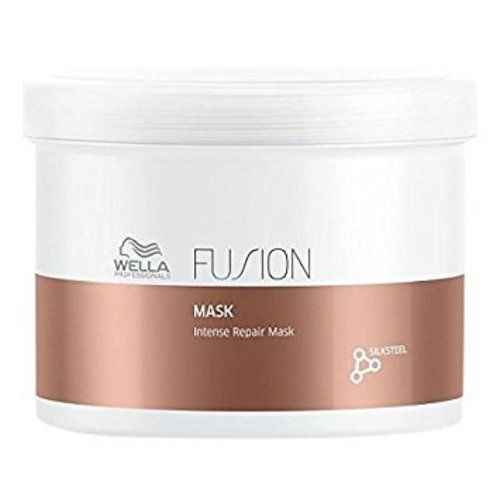 Fusion Intense Repair Mask 500ml
Het Fusion Intense Repair Mask van Wella laat zelfs extreem beschadigd haar weer zacht en glad aanvoelen. Met dit romige masker en de heerlijke geur die vrijkomt, waan jij je even in een luxe kapperszaak. Een heerlijk momentje voor jezelf!
Sale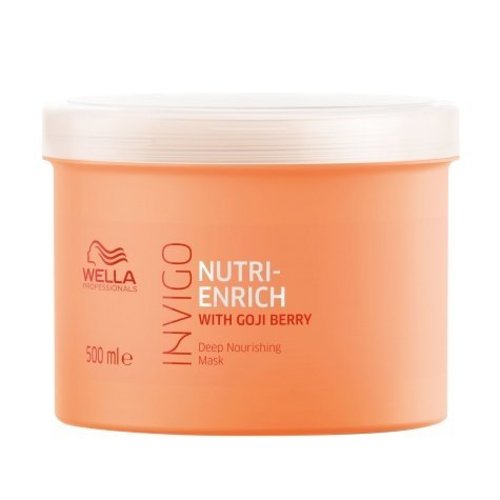 Invigo Nutri Enrich Deep Nourishing Mask 500ml
Haarmasker dat droog en beschadigd haar hydrateert, voedt en helpt herstellen. Wella Invigo Enrich Deep Nourishing Mask, verrijkt met vitamine E en Goji Bessen. Ruim assortiment Wella Invigo producten. Snelle Levering!
Haarmasker
Een haarmasker is een essentieel onderdeel van je haarverzorging. Gebruik een haarmasker dan ook altijd naast je shampoo en conditioner. Een masker heeft een intensere verzorging dan een gewone conditioner of een leave-in conditioner. Vooral wanneer je bijvoorbeeld dagelijks je haar föhnt of steilt of wanneer je je haar kleurt is het intensief verzorgen van het haar belangrijk. Een conditioner of leave-in conditioner is namelijk niet sterk genoeg om zulke schade te herstellen. Gebruik in dit soort situaties dus regelmatig een masker, dat maakt het haar weer gezond en veerkrachtig. Wanneer je beschadigd, droog, vet of krullend haar hebt is een wekelijks haarmasker een essentieel onderdeel van je haarverzorging. 
Haarmasker voor alle haartype
Bij zoveel verschillende soorten haartypes zijn uiteraard ook veel verschillende soorten haarmaskers. Voor elk haartype is er wel een speciaal masker ontwikkeld, bijvoorbeeld voor gekleurd, beschadigd of krullend haar. Er zijn ook haartypes die geen specifieke verzorging nodig hebben, maar ook voor dit soort haar is het belangrijk om af en toe een haarmasker te gebruiken. Haarmaskers voor normaal haar geven het haar extra hydratatie en zorgen ervoor dat het haar gezond en gevoed blijft. Ook krijgt het haar een glanzend laagje waardoor het haar direct gezonder oogt. Wanneer je op regelmatige basis een haarmasker gebruikt, zal je haar in goede conditie blijven.
Gebruiksaanwijzing haarmasker
Wanneer je geen specifieke problemen hebt en je haar gewoon gezond wilt houden gebruik je een haarmasker ongeveer 1 keer per week. Voor het beste resultaat gebruik je de shampoo, conditioner en masker van hetzelfde merk en dezelfde lijn. Was het haar eerst met shampoo. De shampoo zorgt ervoor dat de haarschubben open gaan staan zodat de verzorgende ingrediënten vanuit een haarmasker of conditioner kunnen worden opgenomen. Breng het haarmasker vervolgens dik aan op handdoek droog haar en laat het 8-10 minuten inwerken. Let erop niet teveel van het haarmasker op de hoofdhuid aan te brengen, dit kan het het haar sneller vet maken. Voor een nog intensievere behandeling kun je het haar met een warme handdoek inwikkelen. Spoel het haar daarna zorgvuldig uit met lauwwarm water. Gebruik na het masker eventueel ook nog een conditioner om de haarschubben weer te sluiten. Dit hoeft niet bij elk haarmasker, lees hiervoor de instructies op het product. Eventueel kun je na deze verzorging je haar nog extra verwennen met een laagje verzorgende olie.
Alle verschillende maskers werken natuurlijk niet allemaal precies hetzelfde. Lees dus voor gebruik goed de gebruiksaanwijzing om het product op de goede manier te kunnen gebruiken en het haar de optimale verzorging te geven.
Merken Haarmasker
Bij kapperssolden hebben wij een aantal mooie merken die hoge kwaliteit haarmaskers hebben. Denk hierbij aan Wella, Schwarzkopf, L'Oreal, Keune, Orofluido, Moroccanoil, Argan Secret, Framesi en Kadus. Deze producten worden veel door kappers en professionals gebruikt in salons. Bij de keuze van het juiste product is het belangrijk om het product te kiezen wat het beste past bij jouw haartype.
Onze favoriete haarmaskers
Lees meer
Lees minder