Sale
Superior Hair Mask
Uniq One All In Superior Hair Mask - Gratis gift - Uniq One Hair Mask Voordelig Bestellen - Webwinkel Keurmerk - De HairandBeauty Webshop
Sale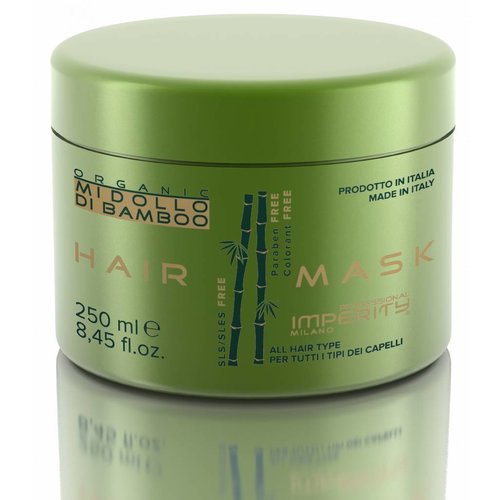 Organic Midollo Di Bamboo Mask
Organische Bamboo Haarmasker kopen? Geen SLS, SLES, Parabenen, Siliconen en kleurstoffen! Imperity Organic Mi Dollo Di Bamboo Haarmasker! Goedkoop online
Sale
Mask 250 ml
Orofluido Mask 250 ml is een complete schoonheidsbehandeling voor het haar. Orofluido Mask voor grondig herstel en een prachtige glans.
Sale
Haarmasker Droog en Beschadigd Haar
Livayi Haarmasker, hydrateert en verzorgt. Livayi Haarmasker, 100 % Biologisch en natuurlijk. Livayi Haarmasker, voedend, herstellend, gezondere haargroei!
Voor 20:00 besteld = morgen aan huis geleverd
Afrekenen in een veilige omgeving
Klantendienst via +32 (0)3 304 82 77
Sale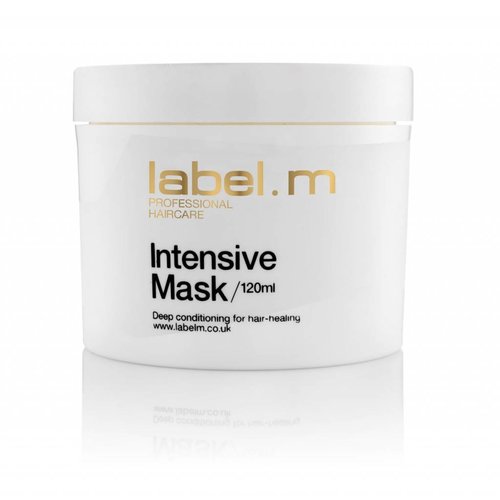 Intensive Mask, 120ml
Label.M Intensive Mask super herstellend masker. Bestel Label.M Intensive Mask Goedkoop bij kapperssolden.be, Label.M Intensive Mask nu online verkrijgbaar.
Sale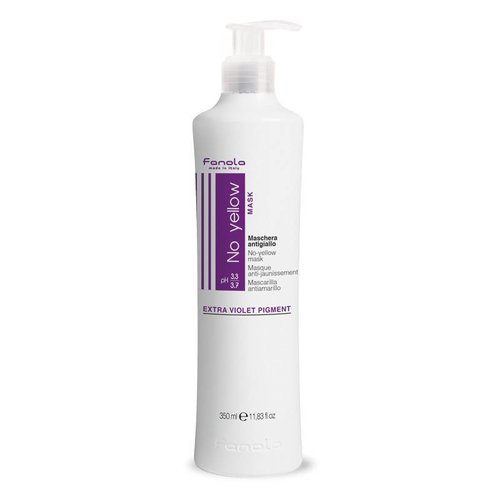 No Yellow Masker 350ml
Fanola No Yellow Masker is een haarmasker die gele tinten uit blond en grijs haar verwijdert.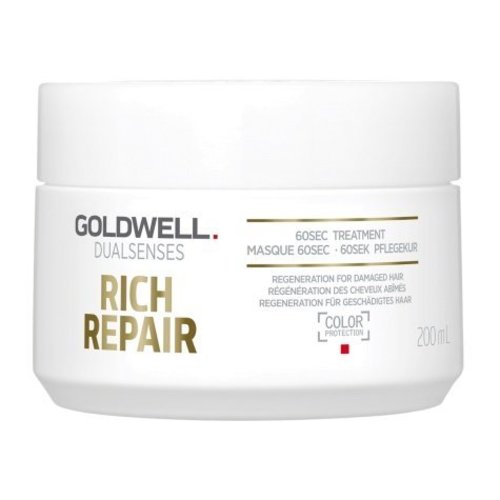 Dualsenses Rich Repair 60 Sec. Treatment
Goldwell Dualsenses Rich Repair 60 Sec. Treatment, een herstellend treatment geschikt voor droog en beschadigd haar.
Sale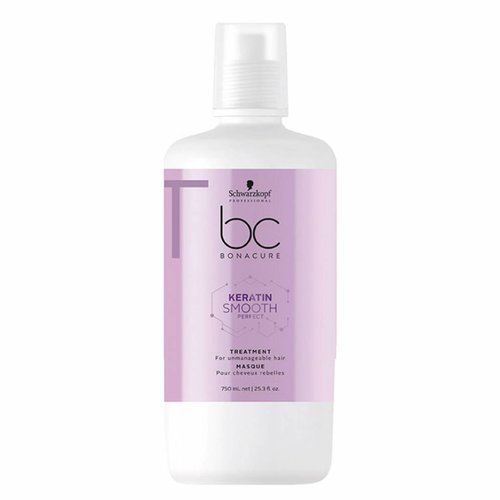 BC Bonacure Keratin Smooth Perfect Treatment 750ml
De BC Bonacure Keratin Smooth Perfect Treatment hersteld het haar en maakt het haar oppervlak glad waardoor, het haar een mooie glans krijgt!
Sale
Morphosis Repair Rich Treatment
Framesi Morphosis Repair Rich Treatment, krijg je fijne gezonde haar terug. Framesi Morphosis Repair Rich Treatment, voordelig op kapperssolden.be.
Sale
Bed Head Urban Antidotes Ressurection Treatment Mask
Tigi Bed Head Urban Anti Dotes Resurrection Treatment Mask - Haarmasker - Webwinkel Keurmerk - De HairandBeauty Webshop -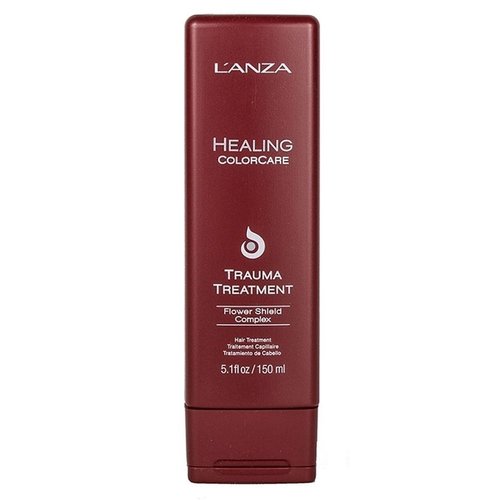 Healing Color Care Trauma Treatment
Lanza Healing Color Care Trauma Treatment is een herstellende leave-in behandeling. Dit treatment behandelt getraumatiseerd haar.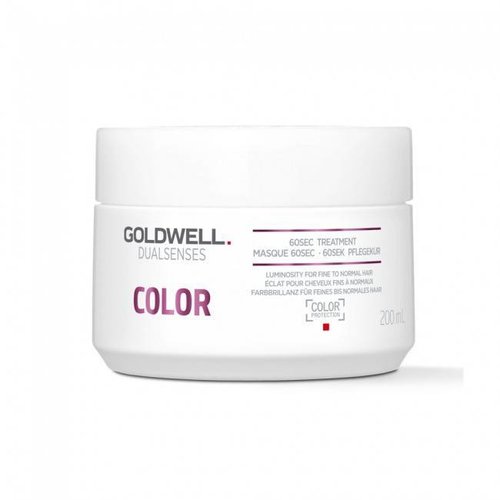 Dualsenses Color 60 Sec. Treatment
De Goldwell Dual Senses Color 60sec treatment 200ml is een voedende 60 seconden remedie voor gekleurd en natuurlijk haar. In slechts een minuut!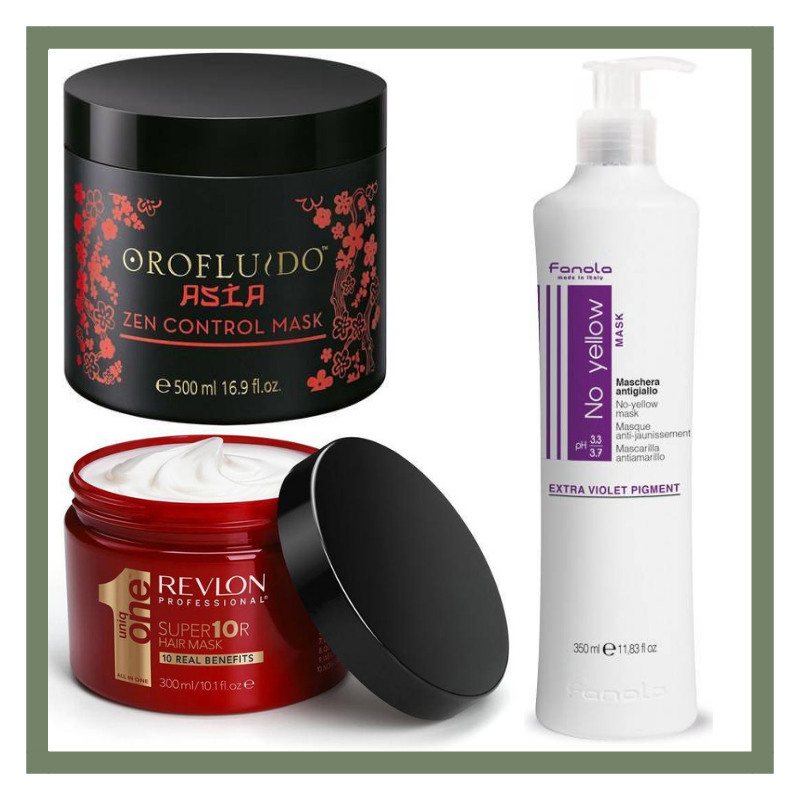 Haarmasker
Haarmasker is een essentieel onderdeel van je haarverzorging
Gebruik een haarmasker altijd naast je shampoo en conditioner. Een masker heeft een intensere verzorging dan een gewone conditioner of een leave-in conditioner. Vooral wanneer je bijvoorbeeld dagelijks je haar fohnt of stijlt of wanneer je je haar kleurt. Een conditioner of leave-in conditioner is niet sterk genoeg om zulke schade te herstellen. Gebruik dus in dit soort situaties regelmatig een masker, dat maakt het haar weer gezond en veerkrachtig. Ook wanneer je beschadigd, droog, vet of krullend haar hebt is een wekelijks haarmasker een essentieel onderdeel van je haarverzorging. Bij zoveel verschillende soorten haar zijn uiteraard ook verschillende soorten haarmaskers.
Haarmasker voor alle haartype
Uiteraard zijn er ook haartypen die geen specifieke verzorging nodig hebben. Voor dit soort haar is het ook belangrijk om af en toe een haarmasker te gebruiken. Haarmaskers voor Normaal haar geven het haar extra hydratatie en zorgen ervoor dat het haar gezond en gevoed blijft. Ook door het een laagje glans te geven, oogt het haar direct gezonder! Wanneer je op regelmatige basis een haarmasker gebruikt, zal je haar in goede conditie blijven.
Gebruiksaanwijzing haarmasker
Wanneer je geen specifieke problemen hebt en je haar gewoon gezond wilt houden gebruik je een haarmasker ca 1 tot 2 keer per week. Voor het beste resultaat gebruik je de shampoo, conditioner en masker van hetzelfde merk en dezelfde lijn. Was het haar eerst met shampoo, deze zorgt ervoor dat de haarschubben open gaan staan zodat er verzorgende ingrediënten vanuit een haarmasker of conditioner kunnen worden opgenomen. Breng het haarmasker dik aan op handdoek droog haar en laat het 8-10 minuten inwerken. Let erop niet teveel van het haarmasker op de hoofdhuid aan te brengen dit kan het het haar sneller vet maken. Voor een nog intensievere behandelingen kun je het haar met een warme handdoek omwikkelen. Spoel het daarna zorgvuldig uit met lauwwarm water. Gebruik na het masker ook nog de conditioner om de haarschubben weer te sluiten, dit hoeft niet bij elk haarmasker, lees hiervoor de instructies op het product.. Eventueel kunt na deze verzorging jouw haar nog extra verwennen met een laagje verzorgende olie.
Merken Haarmasker
Bij kapperssolden hebben wij een aantal mooie merken die hoge kwaliteit haarmaskers hebben. Denk hierbij aan Wella, Schwarzkopf, Loreal, Keune, Orofluido, Chi, Moroccanoil, Argan Secret, Framesi en Kadus. Deze producten worden veel door kappers en professionals gebruikt in salons. Bij de keuze van het juiste product is het belangrijk om het product te kiezen wat het beste past bij jouw haartype.
Lees meer
Lees minder