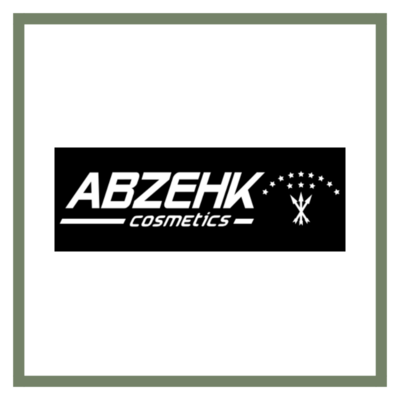 Abzehk
Abzehk, specialist in haarverzorging en styling van mannen. Al jaren is dit merk de nummer één haar wax producent in Turkije. Dit is dan ook het product waar Abzehk Cosmetics bekend om staat. Perfect voor ieder kapsel en elke haarstyle. Met een perfecte prijs/kwaliteit verhouding worden de producten van dit merk veelvuldig gebruikt door Turkse kappers in zowel Nederland als Turkije.
Abzehk Wax
Het voordeel van wax is dat het haar niet wordt uitgehard en zo dus nog gedurende de dag in een ander model te brengen is. Dit is natuurlijk ook het geval bij de befaamde Abzehk wax producten. Naast de mogelijkheid tot restylen is de wax fijn in gebruik op zowel licht vochtig als droog haar.
Abzehk Hair Wax Blauw
Abzehk Hair Wax Blauw is een ultra strong wax voor het haar. Met deze geweldige wax blijft het kapsel gedurende de hele dag in het gewenste model zitten. Daarnaast heeft de wax een lichte zeer aangename geur.
Abzehk Hair Wax Zwart
De Abzehk Hair Wax Zwart wordt ook wel de Wet Look genoemd, omdat hij ideaal is voor een wet look kapsel. Ook deze wax is zuinig in gebruik en licht geparfumeerd. De wax heeft een stevige hold waarmee een iets nonchalantere look gecreëerd kan worden in vergelijking met de Hair Wax Blauw Ultra Strong.
Abzehk Aqua Wax
De Abzehk Aqua Wax met hoge holdfactor zorgt voor een optimaal matte look. Met een stevige hold blijft ook deze wax de gehele dag zitten terwijl restylen mogelijk blijft. Met als bonus een frisse geur, een fijnere wax bestaat niet!
De wax van dit mooie merk is zuinig in gebruik en het perfecte betaalbare stylingproduct voor een frisse coupe met extra volume. De wax producten zijn gericht op de man, maar ook voor vrouwen uitstekend in gebruik.
Klantendienst
Mochten er vragen zijn over een bepaald product, je wilt advies over bijvoorbeeld het verven van je haar, of je bent benieuwd wanneer je pakketje met Abzehk producten precies wordt geleverd, dan staat onze klantenservice voor je klaar. Ook kunnen zij je meer vertellen over je favoriete producten en de werking ervan! Onze klantenservice is telefonisch te bereiken op 033 258 43 43, of via [email protected].
Lees meer
Lees minder