Tough Stuff Tube 200ml
Cocoa Brown Tough Stuff Tube is een 3 in 1 bodyscrub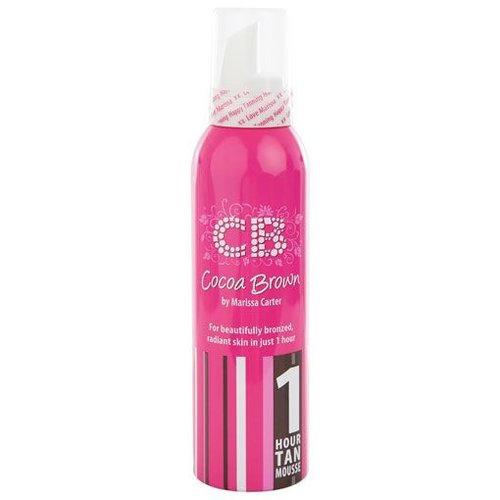 Tanning Mousse 150ml
Cocoa Brown Tanning Mousse is een zelfbruiner die al zichtbaar resultaat geeft na 1 uur.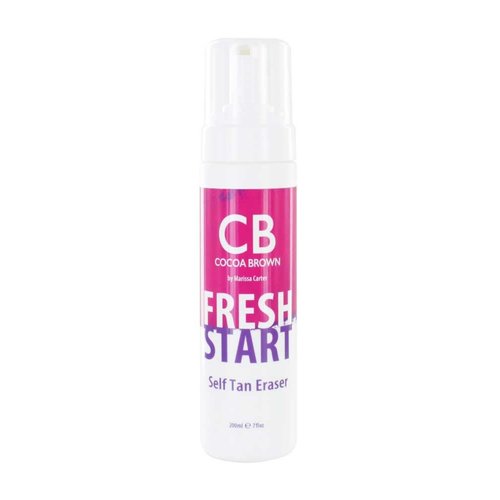 Fresh Start Tan Eraser
Cocoa Brown Fresh Start Tan Eraser is een product dat ontwikkeld is om zelfbruiner te verwijderen van de huid.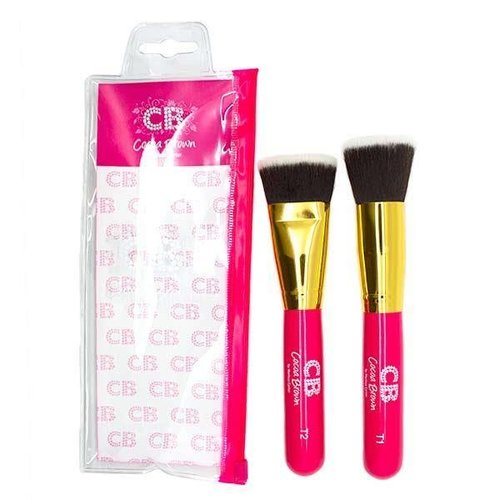 Contouring Brush Set
Cocoa Brown Contouring Brush Set
Voor 20:00 besteld = morgen aan huis geleverd
Afrekenen in een veilige omgeving
Klantendienst via +32 (0)3 304 82 77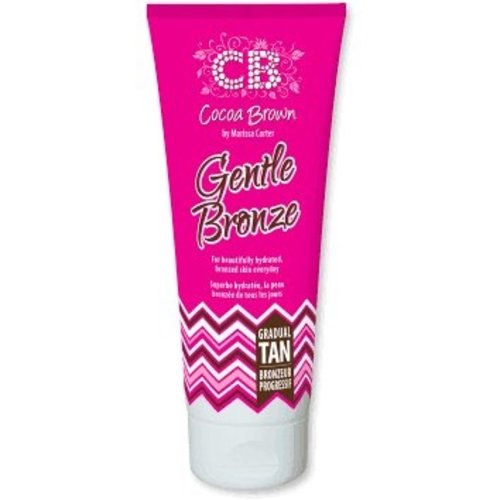 Gentle Bronze 250ml
Cocoa Brown Gentle Bronze is een hydraterende crème die de huid een bruine tint geeft en tegelijkertijd de huid gezond houdt.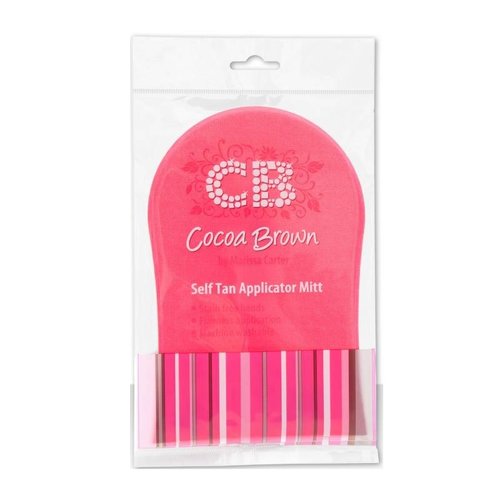 Tanning Mitt
Cocoa Brown Tanning Mitt is een handige handschoen om de Tanning producten van Cocoa Brown streeploos op de huid aan te brengen.
Thumb Tanning Mitt
Cocoa Brown Thumb Tanning Mitt is dè handschoen die nodig is om verschillende Cacoa Brown Tanning producten aan te brengen zonder ongewenste achterblijvende strepen.
Dark Tanning Mousse 150ml
Cocoa Brown Dark Tanning Mousse is een zelfbruiner met een donkere tint die al resultaat geeft binnen 1 uur.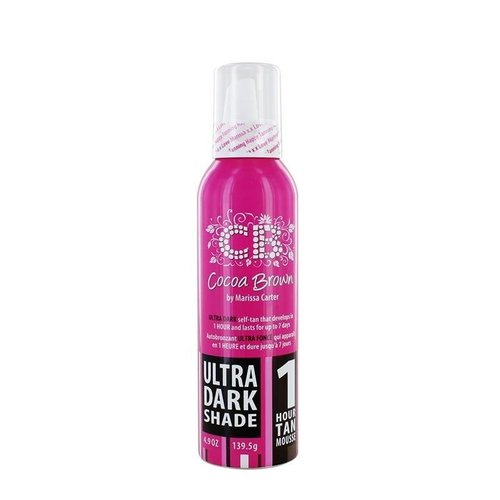 Ultra Dark Tanning Mousse 150ml
Cocoa Brown Ultra Dark Tanning Mousse is een zelf bruiner die de huid een cacao bruine kleur geeft. De mousse geeft al binnen 1 uur een perfect resultaat.
Tanning Wipes
Cocoa Brown Tanning Wipes
Extra Dark Tanning Mousse 150ml
Cocoa Brown Extra Dark Tanning Mousse is een donkere zelfbruiner die de huid tot wel 5 Ã  6 tinten donkerder maakt.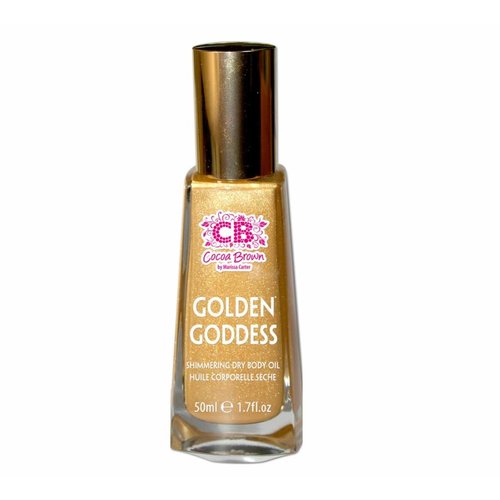 Goddess Oil 50ml
Cocoa Brown Goddess Oil is een olie verrijkt met kokos die de huid laat stralen en schitteren. Het product benadrukt de goede punten zowel in het gezicht als op het lichaam.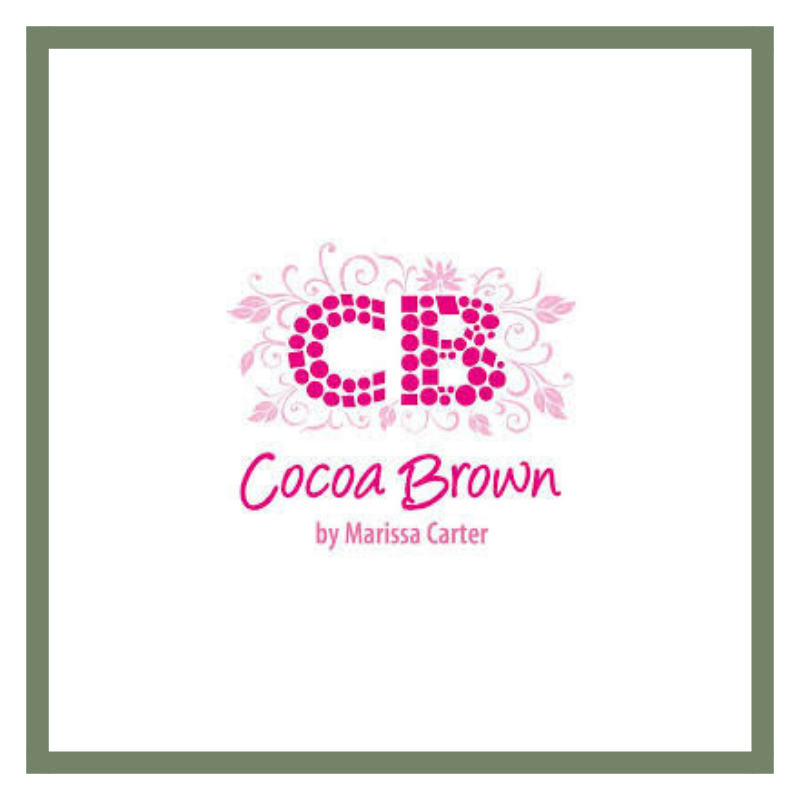 Cocoa Brown
Cocoa Brown is een merk dat bedacht is door Marissa Carter. Het merk is opgezet met de gedachte bronzer producten te ontwikkelen. Marissa Carter was bezig met het opzetten van haar eigen merk en had een bronzer ontwikkeld die ´s nachts op de huid zou inwerken. De volgende dag werd ze wakker met een prachtige gebruinde huid, maar zo ook haar 3 weken oude zoontje die lekker tegen haar aan was gekropen. Hier ontstond het idee voor een bronzer die binnen 1 uur volledig resultaat zou leveren. De bronzer werd ontwikkeld en is de eerste ter wereld die een bruine huid binnen een uur levert. Marissa Carter is erg begaan met het merk en heeft instructievideo's gemaakt over hoe elk product gebruikt moet worden.
Het Cocoa Brown assortiment
Het merk Cocoa Brown bestaat uit verschillende producten. De hoofdproducten zijn natuurlijk de bronzers. Deze bestaan uit verschillende soorten zoals een bronzer met een onopvallende teint tot een met een zichtbare donkere gloed. Alles is mogelijk. Ook hecht het merk waarde aan goede verzorging van de huid en heeft daarom ook producten ontwikkeld die de huid voorbereiden op de bronzers om zo het optimale resultaat te behalen. Daarnaast zijn er ook producten die achtergebleven bronzer resten verwijderen van de huid. De bronzers in het assortiment van Hairandbeautyonline.com zijn:
Cocoa Brown Gentle Bronze

Cocoa Brown Tanning Mousse

Cocoa Brown Dark Tanning Mousse

Cocoa Brown Extra Dark Tanning Mousse

Cocoa Brown Ultra Dark Tanning Mousse
De werking van de Cacoa Brown bronzers
Voordat de zelfbruiner aangebracht kan worden op de huid, is het belangrijk dat de huid in opperbeste staat is. De Cocoa Brown Tough Stuff Tube zorgt voor een zeer gladde huid die perfect is om de bronzer op aan te brengen. Daarnaast verwijdert dit product ook achtergebleven oude zelfbruiner.  De zelfbruiner is gemakkelijk aan te brengen op de huid met de bijbehorende Cocoa Brown Thumb Tanning Mitt. Deze handschoen verdeelt het product gelijkmatig over de huid zonder strepen achter te laten. Douche minimaal 1 uur na het aanbrengen van de bronzer of laat hem nog wat langer zitten voor een nog bruiner resultaat. Het is tenslotte belangrijk om geen shampoo en/of douchegel te gebruiken tijdens het afspoelen van de bronzer.
Klantendienst
Mochten er vragen zijn over een bepaald product, je wilt advies over bijvoorbeeld het verven van je haar, of je bent benieuwd wanneer je pakketje precies wordt geleverd, dan staat onze klantenservice voor je klaar. Ook kunnen zij je meer vertellen over Cocoa Brown! Onze klantenservice is telefonisch te bereiken op 033 258 43 43, of via customercare@shops4youonline.com.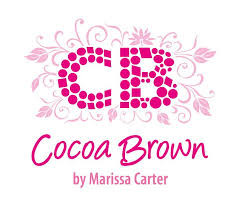 Lees meer
Lees minder