Sale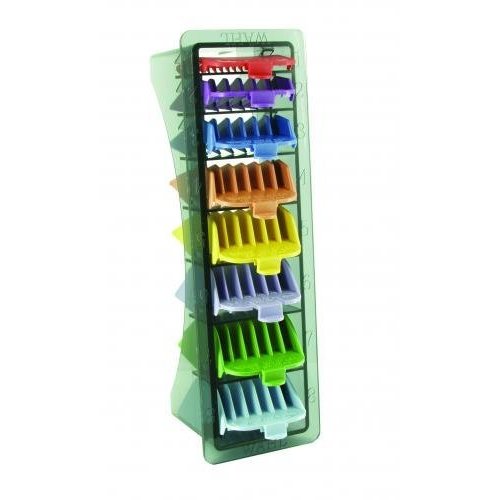 Opzetkammen Set Kleur
Wahl opzetkammen nu extra goedkoop! Bestel Wahl Set opzetkammen super voordelig! Wahl Set opzetkammen online aanbieding! Wahl Set opzetkammen voordeel!
Opzetkam
Met opzetkammen bepaal je hoe kort je je haar wilt scheren. Wil je kort haar? Gebruik een opzetstuk van bijvoorbeeld 3 mm. Wil je wat langer haar? Gebruik dan bijvoorbeeld een opzetstuk van 8-12 mm. Door een opzetkam te gebruiken weet je precies waar je haar aan toe is.
Opzetkam systemen
Opzetkammen met een schuifsysteem bevestig je aan je trimmer of tondeuse door het erop en -af te schuiven. Opzetkammen met een kliksysteem worden op de tondeuse of trimmer geklikt. 
Wahl Opzetkammen Set Kleur
Deze set opzetkammen van Wahl zijn gemakkelijk op de tondeuse of trimmer te klikken. In deze set zitten 8 maten en elke maat heeft zijn eigen kleur. Zo weet je altijd welke maat je gebruikt. De set wordt geleverd in een handige opbergcasette.
Lees meer
Lees minder