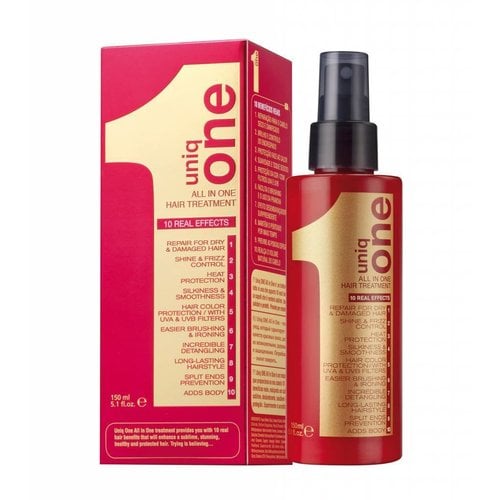 All In One Hair Treatment
Uniq One All In One Hair Treatment - Uniq One All In One 10 unieke voordelen - Webwinkel Keurmerk - De HairandBeauty Webshop -
Sale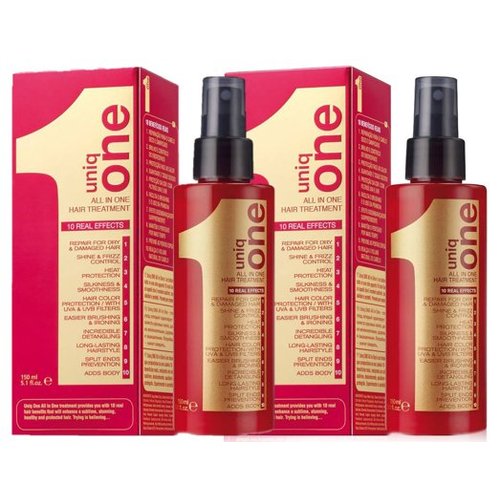 All-in one Hair Treatment 2 Stuks
Uniq One All In One Hair Treatment, een UNIEK alles in 1 product! Uniq One All In One Hair Treatment tijdelijke aanbieding. Uniq one goedkoop online te koop
Sale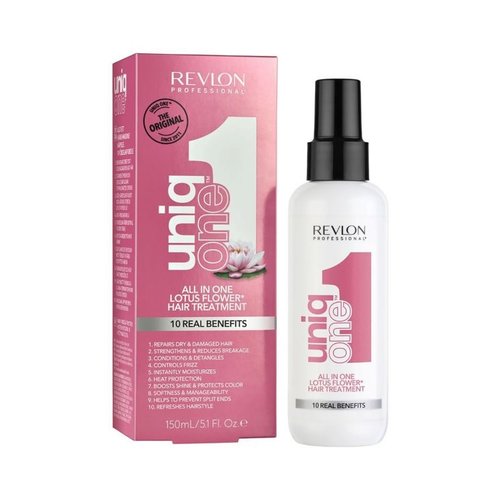 Lotus Flower Hair Treatment
Uniq One Flower Hair Treatment - Uniq One All In One Flower Treatment - Webwinkel Keurmerk - kapperssolden
Sale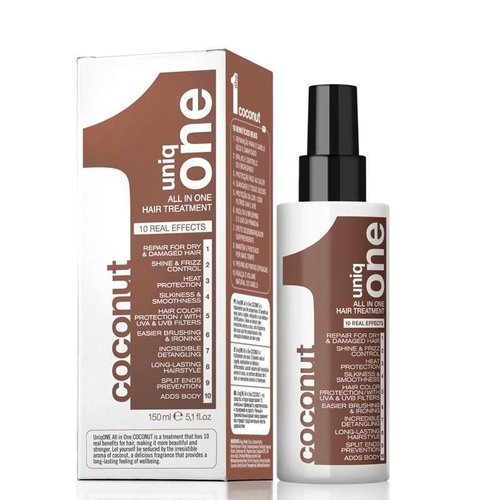 All In One Hair Treatment Coconut
Uniq One All In One Hair Treatment - Uniq One All In One Coconut Treatment - Webwinkel Keurmerk - De HairandBeauty Webshop -
Voor 22:00 besteld = morgen aan huis geleverd
Afrekenen in een veilige omgeving
Klantendienst via +32 (0)3 304 82 77
Sale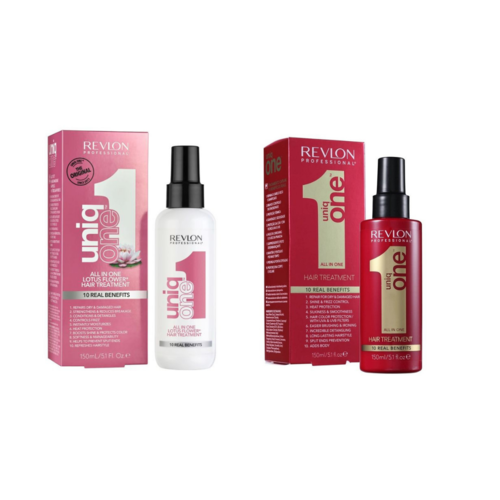 All-in One Hair Treatment + Lotus Treatment
Uniq One All In One Hair Treatment, een UNIEK alles in 1 product! Uniq One All In One Hair Treatment tijdelijke aanbieding. Uniq one goedkoop online te koop
Sale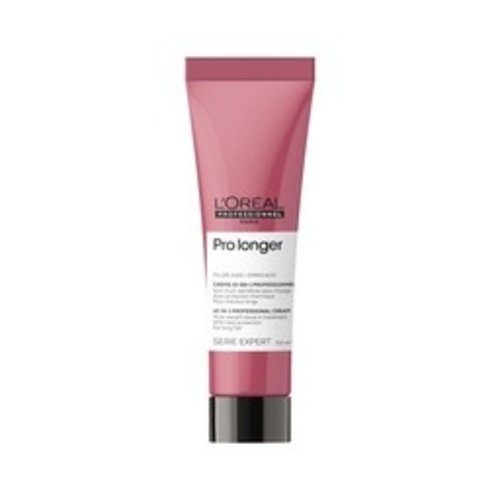 Serie Expert Pro Longer Leave In Cream 150ml
De L'Oréal Serie Expert Pro Longer Leave is een crème speciaal voor lang haar met verdunde punten om het haar tegen hitte te beschermen tijdens het stylen.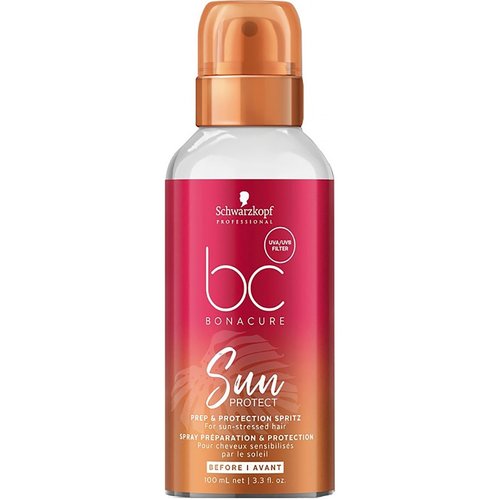 BC Bonacure Sun Protect Prep & Protection Spritz
De BC Bonacure Sun Protect Prep & Protection Spritz van Schwarzkopf is een fijne mist voor het haar tijdens het zonnen.
Sale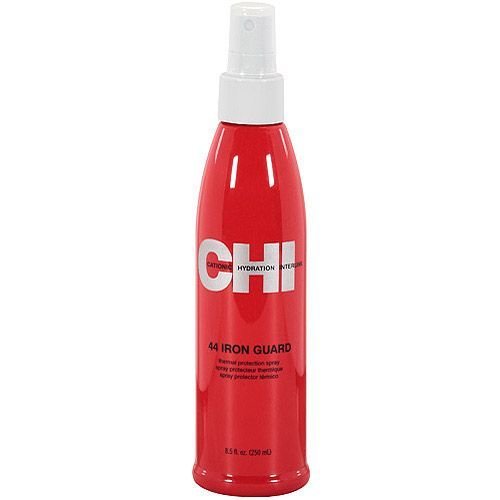 44 Iron Guard
CHI 44 Iron Guard fantastische bescherming tegen hitte! CHI 44 Iron Guard nu goedkoop verkrijgbaar online. Koop nu CHI 44 Iron Guard bij Kapperssolden.be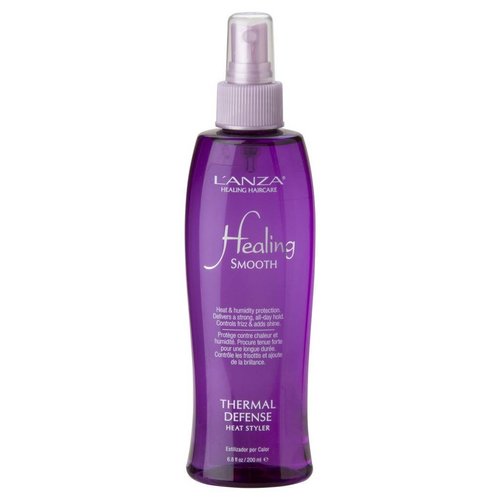 Healing Smooth Thermal Defense Spray
Lanza Healing Smooth Thermal Defense Spray is een hitte beschermende spray. Deze spray zorgt voor extra versteviging en textuur.
Sale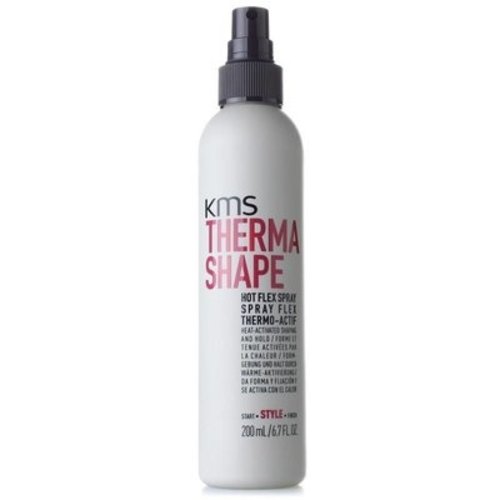 Therma Shape Hot Flex Spray 200ML
KMS Therma Shape Hot Flex Spray is een medium hold voorbereidings spray.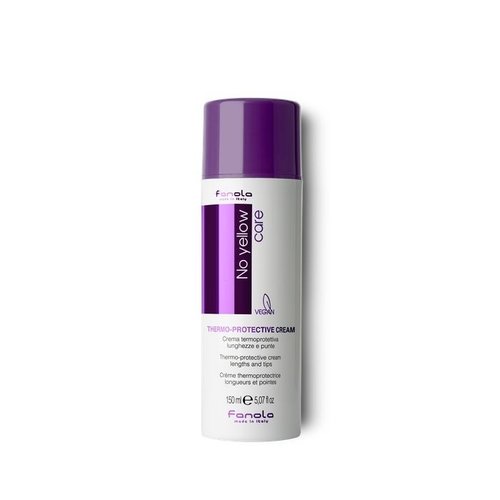 No Yellow Care Thermo Protective Cream
De Fanola No Yellow Care Thermo Protective Cream zorgt voor bescherming tegen externe factoren die slecht zijn voor de blonde haren.
Sale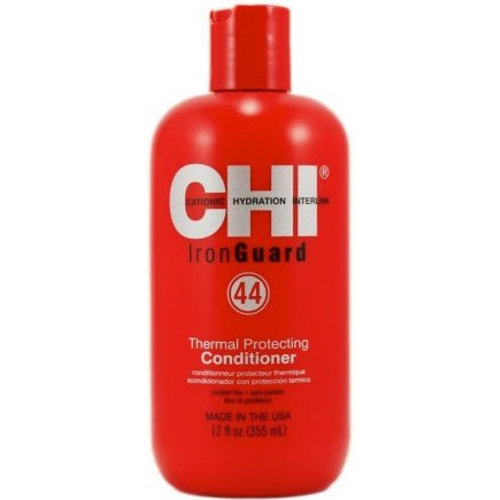 44 Iron Guard Conditioner
CHI 44 Iron Guard Conditioner goedkoop op kapperssolden.be. CHI 44 Iron Guard Conditioner voordelig online. CHI 44 Iron Guard goedkoop en op voorraad
Hittebescherming
Elke haarverzorgingsdeskundige zal je vertellen dat om te voorkomen dat jouw haar beschadigd raakt en breekt, het van cruciaal belang is om een soort hittebeschermingsmiddel aan te brengen, zoals een hittebeschermende spray, serum of crème. Dit is een essentiële stap wanneer je je haar bloot stelt aan de hoge temperaturen van haardrogers en stylingtools.

Hier is wat er gebeurt: haardrogers, stylingtools en krultangen verzwakken en vernietigen vitale eiwitten en essentiële oliën in jouw haar. Dat betekent dat veelvuldig gebruik ervan extra onderhoud vereist. Daarvoor is het belangrijk om een hittebescherming te gebruiken wanneer je jouw haar blootstelt aan hoge temperaturen. Hoewel veel stylingtools uitgerust zijn met keramiek wat minder schadelijk is voor het haar, kan je haar daardoor toch droog worden en beschadigd raken. Een hittebeschermend product biedt hier ook de benodigde bescherming.
Wat doen hittebescherming producten?
Uiteraard zorgen hittebeschermers ervoor dat je haar niet verbrandt en dus niet beschadigt. Maar ze zorgen ook voor glans in het haar en gaan gaan pluizig haar tegen, Daarnaast helpt een hittebeschermer ervoor dat de haarstructuur recht en glad wordt.
Welke verschillende soorten hittebescherming zijn er?
Er zijn allereerst hittebeschermende sprays verkrijgbaar, zoals de Label.M Heat Protection Spray of de Uniq One All In One Hair Treatment. Een heat protection spray is makkelijk aan te brengen en maakt het haar niet zwaar of vettig. Breng de spray aan op handdoekdroog of droog haar voordat je je haar gaat stylen of föhnen. Op deze manier wordt jouw haar optimaal beschermd tegen uitdrogen en beschadigingen. Het haar is dan optimaal beschermd en zal niet uitdrogen. Sommige hittebeschermende sprays bieden tegelijk ook versteviging aan het haar en zorgen naast bescherming tegen hitte, ook voor pluisvrij en glad haar.
Hittebescherming in de vorm van een olie
Naast heat protection spray, is er ook olie verkrijgbaar waarin een hittebescherming zit. Een bekend voorbeeld hiervan is de Imperity Supreme Style Thermoproctector Smoothing Fluid. Naast de hittebescherming wat deze producten bieden maken ze haren ook pluisvrij en geven ze het haar glans. De hittebescherming in de vorm van olie is erg zuinig in gebruik omdat je er maar een hele kleine hoeveelheid van nodig hebt. Wanneer je de olie gebruikt als hittebescherming is het belangrijk om deze op handdoekdroog of droog haar aan te brengen en goed te verdelen. Na het gebruik van een stylingtool of het föhnen kun je de olie nogmaals in een geringe hoeveelheid aanbrengen als finishing. Let op! dit soort hittebescherming kan het haar ook vet maken. Gebruik het daarom niet bij de haaraanzet.
Een aantal andere hittebeschermende producten zijn Schwarzkopf Osis Tame Wild, Lanza Healing Smooth Thermal Defense Spray en Lanza Healing Smooth Smoother Straightening Balm.
Lees meer
Lees minder