Sale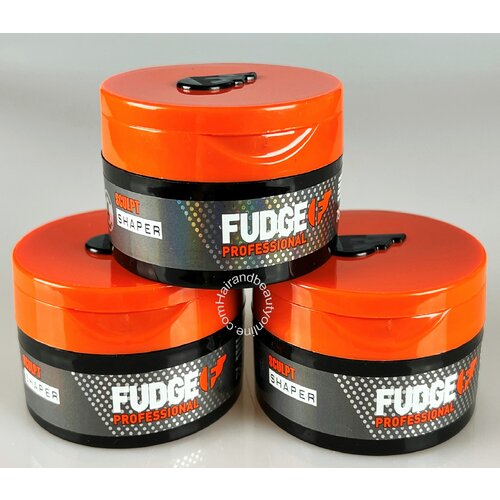 Hair Shaper, 3 x 75 gram VOORDEEL PAKKET!
Fudge Hair Shaper is een populaire modelleringscreme. Fudge Hair Shaper maakt restylen geen probleem, ultra sterke fixatie! Fudge Hair Shaper nu goedkoop!
Sale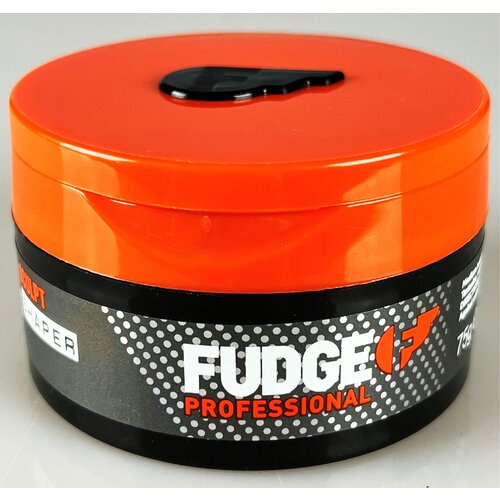 Hair Shaper, 75gr
Fudge Hair Shaper online bestellen - Fudge Hair Shaper Matte Styling Creme - Webwinkel Keurmerk - kapperssolden.be!
Sale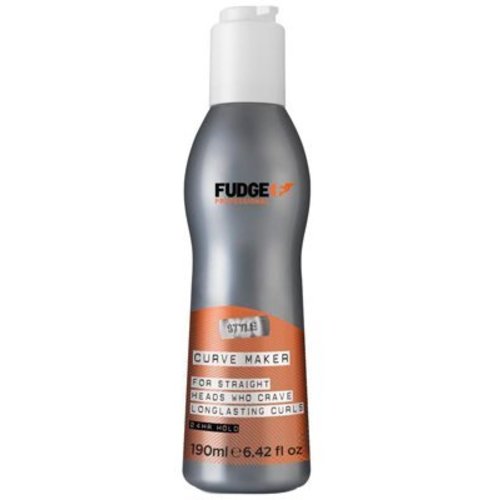 Style Curve Maker
Fudge Curve Maker, Voor Schitterende Krullen of Golven Haar ✓ Fudge Curve Voordelig Bestellen ✓ Voor 20:00 Besteld Morgen in huis ✓ Webshop Keurmerk ✓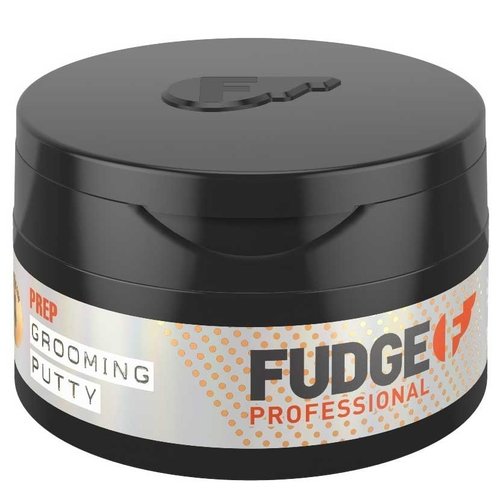 Grooming Putty 75g
De Fudge Grooming Putty is een pasta die zorgt voor extra volume, body en textuur aan het haar.
Voor 20:00 besteld = Vandaag Verstuurd*
Afrekenen in een veilige omgeving
Klantendienst via +32 (0)3 304 82 77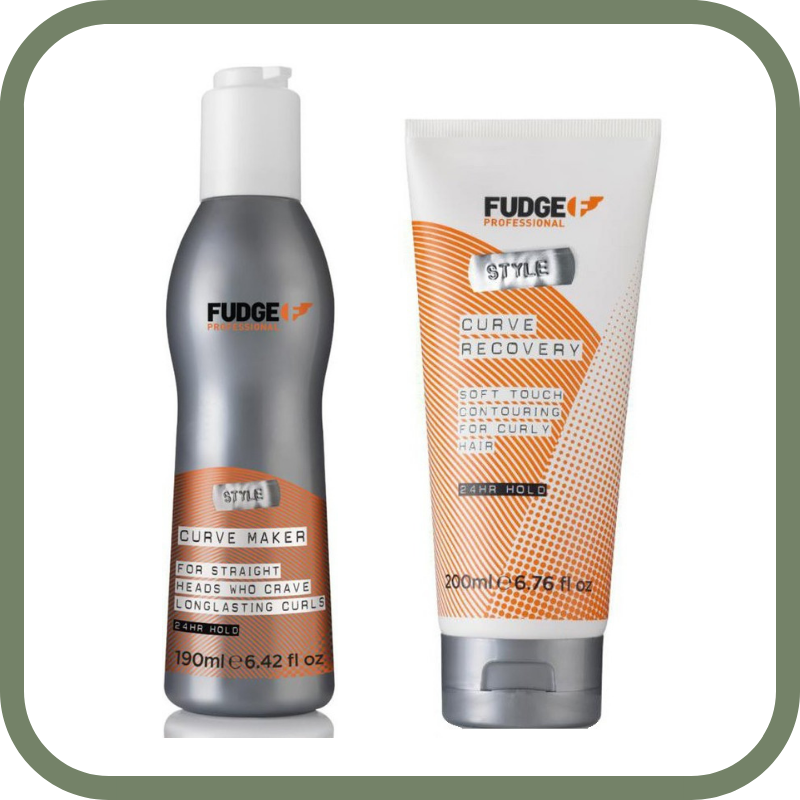 Fudge Stylingscreme
In de jaren negentig stapte de oprichter van Fudge in een stukje kauwgom op de grond in Australië. Dankzij dit iets wat vervelende plakkerige incident, kwam hij vervolgens met het idee om een stylings product te ontwikkelen voor verschillende haarstijlen dat sterk was maar toch flexibel. Het product wat hierdoor is ontstaan, is de Fudge Hairshaper. Later is de Fudge Hairshaper uitgegroeid tot het meest bekende, populaire en beste stylingsproduct van Fudge Professional.
Fudge Stylingscrème
Het haar kan in elk gewenste model worden gebracht door het gebruik van een styling product waardoor het de hele dag in het juiste model blijft zitten. De styling producten van Fudge styling creme bestaat uit verschillende samenstellingen. Zo is er een paste, creme, gum en balsem. De producten zijn duurzaam in gebruik. De Fudge styling creme producten zijn ideaal om je haar mee te stylen en modelleren. En creëer snel de perfecte look. Met de Fudge styling creme producten ervaar je een nieuwe manier van stylen. De styling creme producten van Fudge zijn:
Fudge Hair Shaper
Fudge Grooming Putty
Fudge Style Curve Maker
Fudge Hair Gum
Fudge Hair Shaper & Grooming Putty
Fudge Hair Shaper is een matte modelleringscreme met de fixatie Factor 4 (uit 5). De Fudge Hair Shaper versterkt en verbetert de conditie van het haar tijdens het stylen. Het dringt diep door in de haarschacht met behulp van gehydroliseerde tarweproteine. De hairshaper van Fudge is zelfs een van de best verkochte stylingsproducten van de wereld. De naam van Fudge Hair Shaper zegt het al, het is een Hair Shaper en geen haargel. Met een Hair Shaper kun je het haar stylen zonder dat het hard wordt. Het resultaat is een kapsel met een mat effect: je haar blijft fantastisch in model.
De Fudge Grooming Putty is een pasta die zorgt voor extra volume, body en textuur aan het haar. De pasta is een lichtgewicht waardoor het het haar niet verzwaart. Daarnaast houdt de pasta het vochtgehalte op peil waardoor het niet uitdroogt. De Grooming Putty heeft een hold factor 4 en is niet op dieren getest.
Fudge Style Curve Maker & Hair Gum
Fudge Style Curve Maker zegt het eigenlijk al: Curve Maker, de slag maker dankzij de exclusieve Electro-Curve Technologie en een Collagen Complex zorgt dit lichtgewicht product er voor dat er veel getextureerde lagen in het haar ontstaan die zorgen voor schitterende krullen en extra slag in het haar. Dit haarstylingsproduct van Fudge is er speciaal voor krullend haar of haar met slag, of juist voor degenen die graag krullend of golvend haar willen. Fudge Style Curve Maker is een uniek stylingsproduct wat de krullend haar nog meer laat krullen, golvend haar meer laat golven en sluik haar een schitterde golven aan het haar meegeeft.
Fudge Hair Gum is een geweldige modelleringscrème met een super sterke fixatie. Deze modelleringscrème zorgt voor langdurige ondersteuning. Fudge Hair Gum verstevigt en verbetert de conditie van het haar tijdens het stylen. Fudge Hair Gum werkt van binnen uit het haar met behulp van tarweproteïne. Deze heerlijke modelleringscrème blijft niet achter in het haar en kan eenvoudig worden verwijderd dankzij de in water oplosbare formule. De Fudge Hair Gum heeft een heerlijke bubblegum geur!
Snelle levering en klantenservice
Alle orders worden verstuurd vanuit ons logistiek magazijn in het midden van het land. Honderden pakketten verlaten dagelijks ons magazijn op weg naar een tevreden klant. Mochten er vragen zijn over een bepaald product, wil je advies over bijvoorbeeld het verven van je haar of ben je benieuwd wanneer je pakketje precies wordt geleverd, dan staat onze klantenservice voor je klaar. Ook kunnen zij je meer vertellen over je favoriete producten en de werking ervan! Onze klantenservice is telefonisch te bereiken op +32 (0)3 304 82 77, of via [email protected].

Lees meer
Lees minder