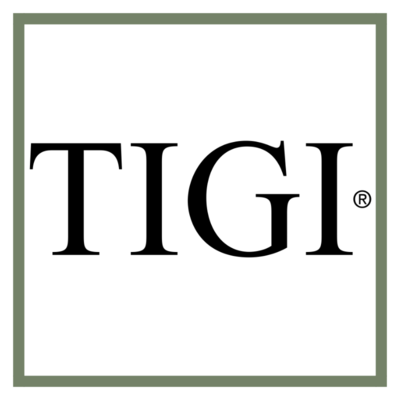 Tigi
Geen enkele klant is hetzelfde en dat snapt TIGI als geen ander. TIGI is dan ook een merk wat zich onderscheidt van alle concurrenten op het gebied van innovatie, vernieuwing, creativiteit, durf, lef en levendigheid. TIGI heeft diverse haarproducten die het haar optimaal verzorgen en stylen. Het volledige gamma van Tigi is dan ook te vinden op Kapperssolden.be. B
Tigi en Innovatie

TIGI blijft zich vernieuwen en gaat mee met de nieuwste en modernste trends. TIGI heeft dan ook een aantal lijnen om aan ieders verschillende wensen te kunnen voldoen. Enkele van de welbekende lijnen zijn bijvoorbeeld de Tigi Catwalk, Tigi Bed Head, Tigi S-Factor, en de Bed Head Candy reeks. Met de veelzijdigheid van producten, lijnen en ideeen maakt iedereen een eigentijds en eigenzinnig Tigi fashionstatment!
De Veelzijdigheid van Tigi
Wat Tigi allemaal heeft:

Een Shampoo, Conditioner, Gel, Wax, Clay, Pommade, Serum, Spray of Haarpoeder, bedenk het maar, TIGI heeft het allemaal. De verschillende lijnen van Tigi zijn ontworpen door kappers, voor kappers, maar kunnen uiteraard ook prima thuis worden gebruikt zodat iedereen kan genieten van de geweldige producten.
Tigi Bed Head


De meeste geliefde, geroemde en verkochte lijn is de Tigi Bed Head lijn, gevold door de Tigi Catwalk producten. Elke lijn producten van Tigi is uniek. De Tigi Bed Head Lijn is er bijvoorbeeld voor de jonge en onverschrokken extravagante mensen. De Tigi S-Factor is geïnspireerd op de haardracht van celebrities. Iedereen wil een ster zijn. De Tigi Catwalk lijn is er voor de modebewuste man of vrouw. En de Bed Head Candy lijn met zijn lekkere bijzondere geuren is er voor hen die net een beetje anders zijn. Hoe dan ook met deze producten weet je zeker dat je een fashionstatement maakt!
Ook mannen kunnen helemaal terecht bij dit geweldige merk, de Tigi B for Men lijn is er namelijk enkel en alleen voor de man.
Leuke Tigi feitjes:
Het beroemde merk Tigi is opgericht door Anthony Mascolo
De opa van Anthony Mascolo was een kapper en Anthony heeft het vak van hem geleerd
Toni en Guy zijn broers van Anthony Mascolo.. 
Daaraan is de naam Tigi ontleend, de eerste letters van de namen Tony en Guy: T&G TIGI

Klantendienst
Kapperssolden.be is de webwinkel voor haarproducten. Wij hebben een ruim gamma aan verschillende soorten merken en haarproducten. Op Kapperssolden.be hebben we altijd promotie! Vragen? Contacteer ons! Onze klantenservice is te bereiken op 0031 33 258 43 43. Of via [email protected]
Lees meer
Lees minder