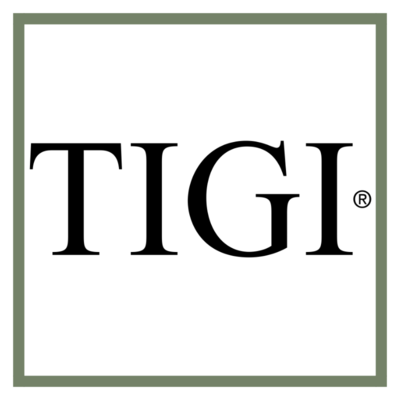 Tigi
Tigi is een vooraanstaand merk als het gaat om haarverzorging en styling. Geen enkele klant is hetzelfde en dat snapt het bedrijf als geen ander. Tigi is dan ook een merk wat zich onderscheidt van alle concurrenten op het gebied van innovatie, creativiteit, lef en levendigheid. Het aanbod aan haarproducten is divers en geliefd bij kappers.
Het merk is opgericht door Anthony Mascolo die het kappersvak er met de paplepel ingegoten kreeg door zijn opa. Voor Mascolo staat Tigi niet alleen voor vernieuwing en lef, maar ook voor familie. De naam Tigi is afgeleid van de eerste letters van de namen van de broertjes van Anthony Mascolo. Toni en Guy, Tigi.
Tigi Assortiment
Tigi blijft zich vernieuwen en gaat mee met de modernste trends. Het merk heeft dan ook een aantal lijnen om aan ieders wensen te kunnen voldoen. Enkele van de welbekende lijnen zijn bijvoorbeeld de Tigi Catwalk, Tigi Bed Head en Tigi S-Factor reeks. Met de veelzijdigheid aan producten, lijnen en ideeën maakt iedereen een eigentijds en eigenzinnig Tigi fashion statement! De producten zijn daarnaast vrij van parabenen, sulfaten, siliconen en SLS. Neem een kijkje bij de haarmaskers of de styling producten.
Tigi Bed Head
Een van de bekendere lijnen is de Tigi Bed Head lijn. De Bed Head lijn is er voor de jonge en onverschrokken extravagante mensen. De lijn staat bekend om zijn producten voor het creëren van de ultieme 'out of bed' look. Niet alleen styling is belangrijk binnen deze lijn, maar er is ook nagedacht over de voedende werking van de producten. Gezond en stijlvol haar is het doel. Ook mannen kunnen helemaal terecht bij dit geweldige merk, de Bed Head for Men lijn is er namelijk speciaal voor de man.
Tigi Catwalk
De Bed Head producten werden opgevolgd door de Tigi Catwalk lijn. De Catwalk lijn is er voor de modebewuste man of vrouw. De opzet van deze lijn is het verzorgen van zijdezacht en glanzend haar, voor een prachtige uitstraling. Als we het hebben over Tigi dan hebben we het bijna direct ook over de Catwalk Curlesque Curls Rock Amplifier. Eén van de meest geliefde en verkochte producten van het merk. Deze veelzijdige stylingscrème geeft het haar een mooie natuurlijke textuur en brengt krullen en slag nog meer naar voren. 
Tigi S-Factor
De Tigi S-Factor lijn is geïnspireerd op de haardracht van celebrities. Iedereen wilt een ster zijn. De luxueuze producten afkomstig uit deze lijn bieden optimale verzorging en styling. Bekende mensen gebruiken veel stylingsapparaten bij het maken van hun kapsels. Het haar moet hierbij de mogelijkheid krijgen om goed te herstellen. Dit is waar de producten van S-Factor bij komen kijken. De S-Factor Health Factor Shampoo en Conditioner zijn enkele van de producten die bekend staan om hun helende werking.

Klantendienst
Op Kapperssolden.be bieden wij een groot gamma professionele haarproducten aan, tegen de beste promoties! Alle orders worden verstuurd vanuit ons logistiek magazijn in het midden van het land. Honderden pakketten verlaten dagelijks ons magazijn op weg naar een tevreden klant. Voor vragen over producten of leveringen, contacteer gerust onze klantendienst. Wij zijn te bereiken op 03 304 82 77 of via [email protected]. Wij zijn ook te vinden via Facebook of Instagram.
Lees meer
Lees minder