Sale
Keratin Shampoo
CHI Keratin Shampoo met argan olie en jojoba, CHI Keratin van Farouk systems nu goedkoop online verkrijgbaar. CHI Keratin lijn nu bij Kapperssolden.be
Sale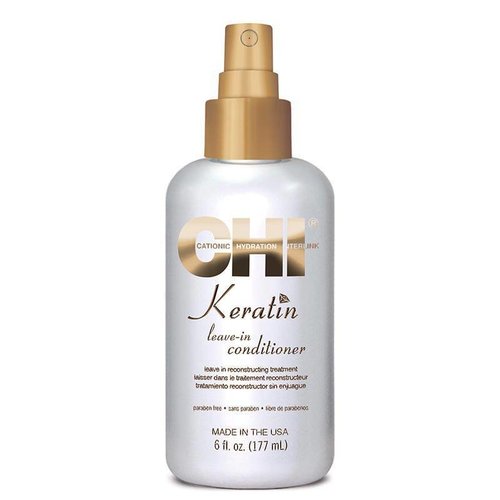 Keratin Leave-In Conditioner
CHI Keratin Leave-In Conditioner nu goedkoop online verkrijgbaar. CHI/Farouk systems Keratin lijn extra voordelig. Koop nu CHI Keratin Leave-In Conditioner.
Sale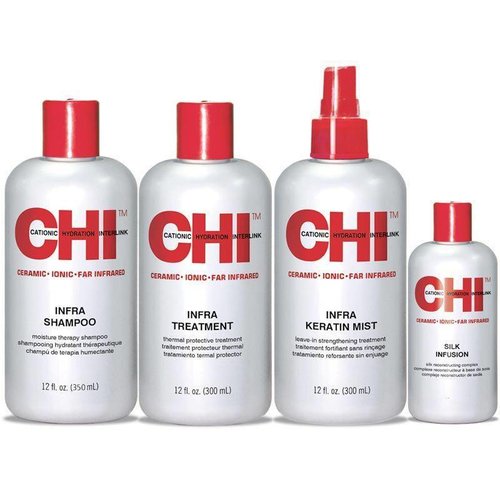 Home Stylist Kit
CHI Home Stylist Kit is een CHI set bestaande uit 4 verschillende CHI producten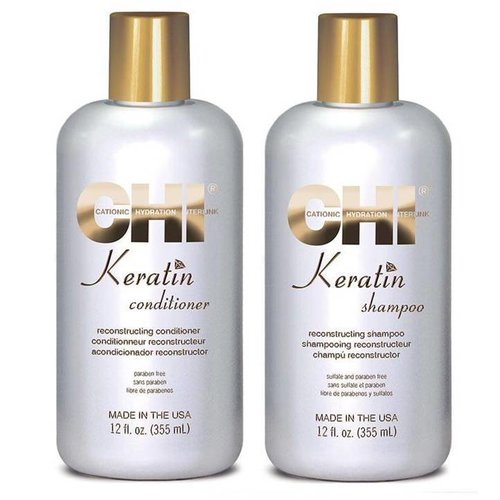 Keratin Duo Pack
CHI Keratin Duo Pack, extra veel voordeel. Chi Keratin Shampoo en conditioner in een voordelige bundel! Optimale Haarverzorging met CHI DUO PACK. Aanbieding
Voor 20:00 besteld = morgen aan huis geleverd
Afrekenen in een veilige omgeving
Klantendienst via +32 (0)3 304 82 77
Sale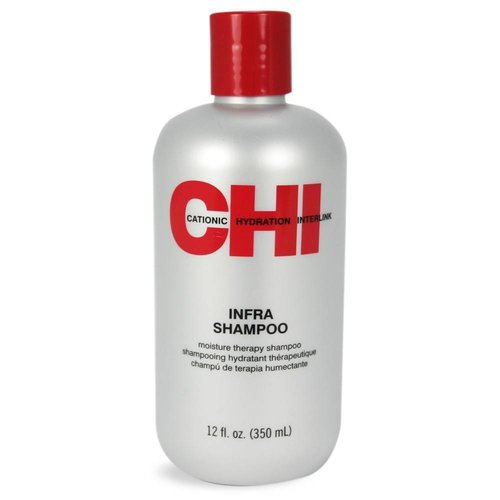 Infra Shampoo
CHI Infra Shampoo is een geweldige shampoo met een hydraterende en verzorgende werking. Deze shampoo herstelt het vochtbalans in het haar door de pure zijde waarmee de shampoo verrijkt is.
Sale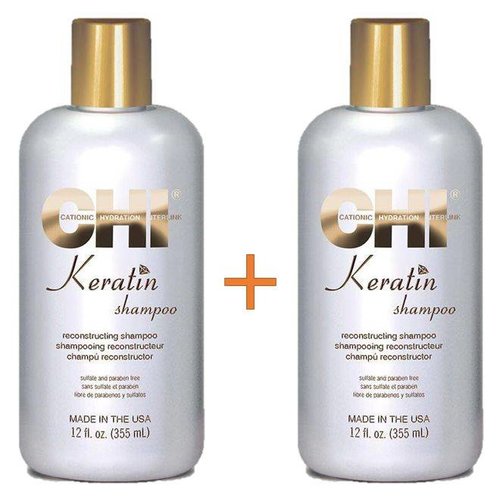 Keratin Shampoo Duopack
CHI Keratin Shampoo met argan olie en jojoba, CHI Keratin van Farouk systems nu goedkoop online verkrijgbaar. CHI Keratin lijn nu bij Kapperssolden.be
Sale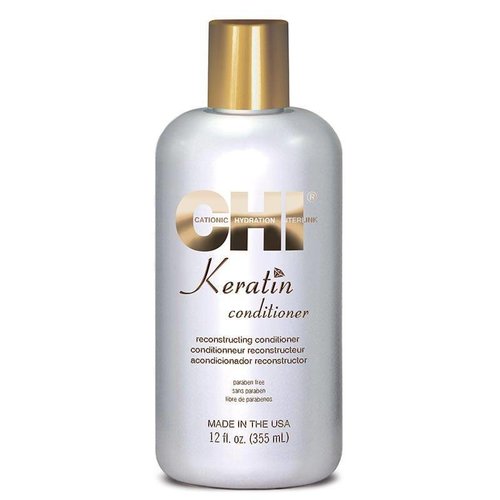 Keratin Conditioner
CHI Keratin Conditioner van Farouk Systems, Met keratine verrijkt voor gladde resultaten. CHI Keratin Conditioner nu goedkoop online verkrijgbaar.
Sale
Tea Tree Oil Shampoo
CHI Tea Tree Oil Shampoo is nu extreem goedkoop! Bestel CHI Tea Tree Oil Shampoo voordelig online. CHI Tea Tree Oil Shampoo aanbieding!
Sale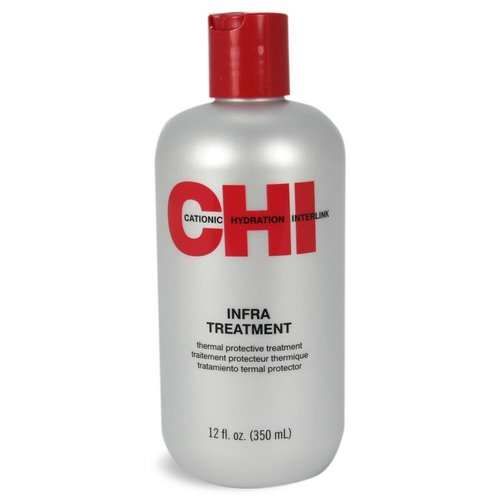 Infra Treatment
CHI Infra Treatment is een fantastische conditioner die het haar beschermt en een vochtregulerende werking heeft. Deze conditioner is geschikt voor gebruik na elke wasbeurt. CHI Infra Treatment zorgt dat het haar zacht, handelbaar en glanzend wordt.
Sale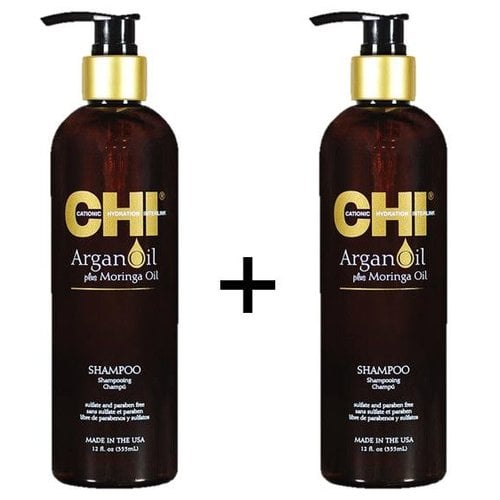 Argan Oil Shampoo Duopack
CHI Argan Shampoo is verrijkt met Argan en Moringa olie wat het haar voedt en hydrateert. CHI Argan Shampoo maakt het haar heerlijk zacht en glanzend.
Sale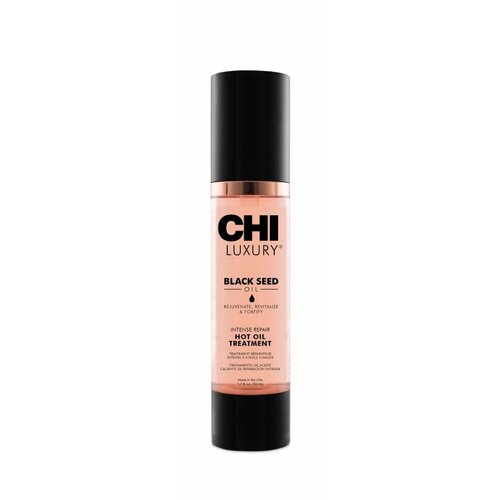 Luxury Black Seed Oil Hot Oil Treatment 50ml
CHI Luxury bestel je goedkoop online. Ruime voorraad - Snel geleverd - Telefonisch advies - Gratis gift - De goedkoopste online - Bestel snel!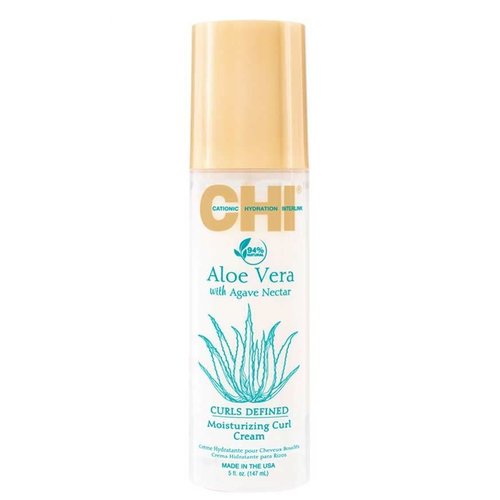 Aloe Vera with Agave Nectar Moisturizing Curl Cream 147ml
De CHI Aloe Vera with Agave Nectar Moisturizing Curl Cream houdt je krullen gehydrateerd en gedefinieerd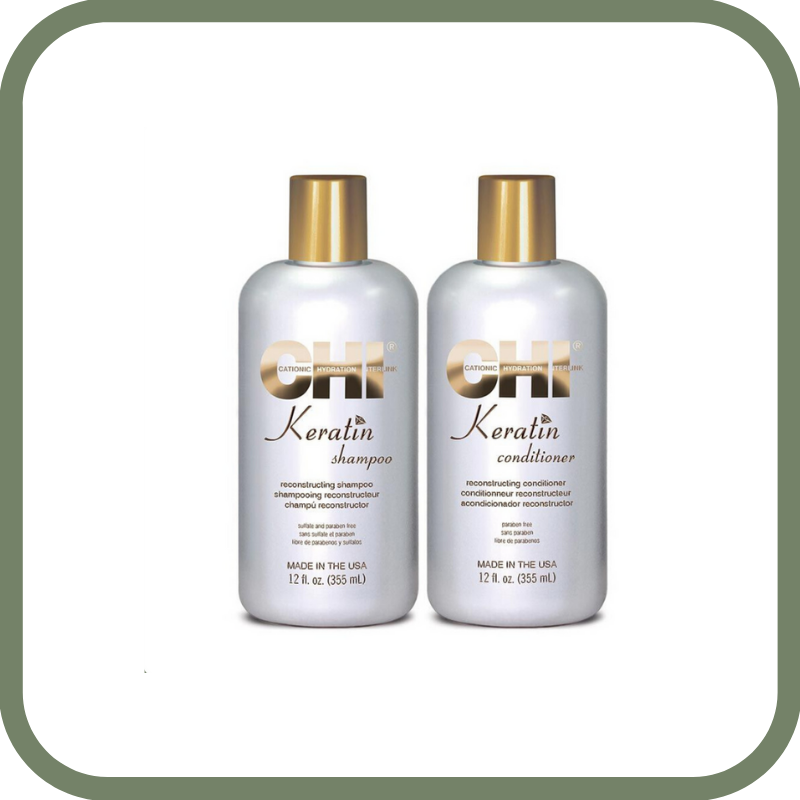 CHI Verzorging
CHI haarproducten nemen de laatste jaren enorm toe in populariteit. CHI is onderdeel van Farouk Systems, dit is een Amerikaans bedrijf dat zich richt op de professionele haarverzorging. Deze haarproducten zijn tegenwoordig ook voor de consument te verkrijgen. Voor alle producten geldt dat ze van hoge kwaliteit zijn en technologisch zeer innovatief. Het merk is inmiddels niet meer weg te denken van de markt.  Met de vele topklasse producten en het zeer uitgebreide gamma aan haarproducten heeft het merk zich volledig geworteld in de kappersbranche. Daarnaast willen ze bijdragen aan de positieve werking van natuurlijke producten op mens en dier. Daarom zijn alle haarproducten dierproefvrij. 
CHI Verzorging Assortiment
Bij CHI haarproducten staat verzorging voorop; zo is de Argan Oil Shampoo verrijkt met argan- en moringa olie en vitaminen die het haar optimaal hydrateren en voeden. Deze shampoo herstelt de conditie van het haar. Extra mooi resultaat? Neem dan ook de Silk Infusion op in je haarroutine. Dit versterkt het haar van binnenuit en geeft het een natuurlijke glans. Met de haarverzorgingslijnen wordt het haar makkelijk doorkambaar en zal het sterker aanvoelen. De haarproducten zijn perfect te gebruiken in combinatie met de CHI tools. 
CHI Keratin Shampoo: Herstellende shampoo die op een milde wijze het haar een intensieve verzorging geeft. De shampoo geeft het haar een extra beschermlaag, waardoor het haar beschermt wordt tegen schade.
CHI Tea Tree Oil Shampoo: Mild reinigende shampoo die het haar en de hoofdhuid moeiteloos ontdoet van onzuiverheden.
CHI Argan Oil Mask: Rijk aan Vitamine A en C die ervoor zorgen dat het beschadigd haar hersteld.
Snelle levering
Alle orders worden verstuurd vanuit ons logistiek magazijn in het midden van het land. Honderden pakketten verlaten dagelijks ons magazijn op weg naar een tevreden klant. Mochten er vragen zijn over een bepaald product, je wilt advies over bijvoorbeeld het verven van je haar, of je bent benieuwd wanneer je pakketje precies wordt geleverd, dan staat onze klantenservice voor je klaar. Onze klantenservice is telefonisch te bereiken op +32 (0)3 304 82 77, of via [email protected]
Lees meer
Lees minder