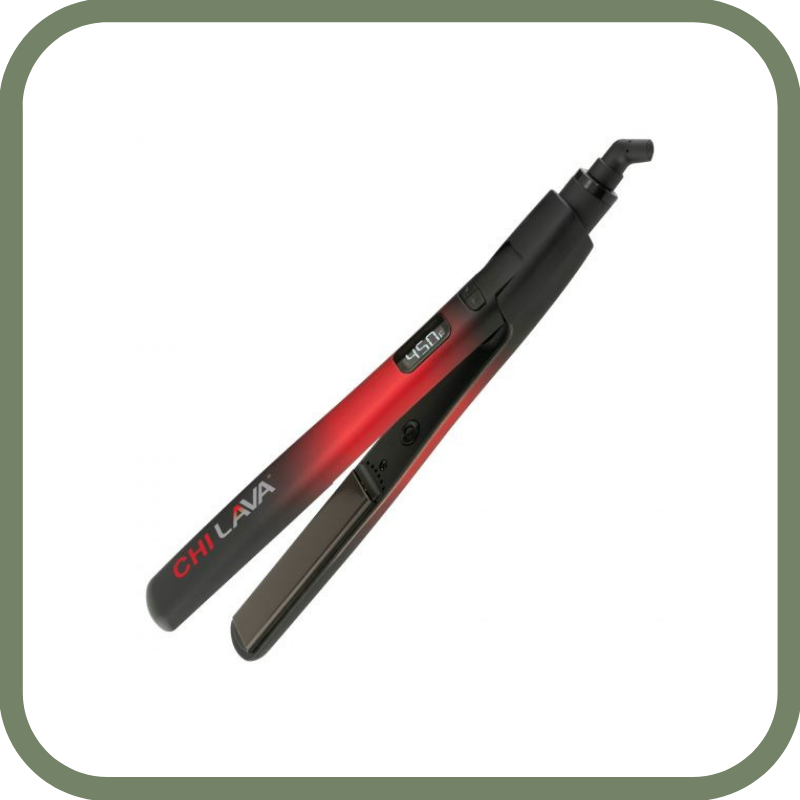 CHI Stijltang
CHI haarproducten nemen de laatste jaren enorm toe in populariteit. CHI is onderdeel van Farouk Systems, dit is een Amerikaans bedrijf dat zich richt op de professionele haarverzorging. Deze haarproducten zijn tegenwoordig ook voor de consument te verkrijgen. Het producten gamma van CHI is erg uitgebreid en bestaat nu onder andere uit: haarverf, shampoos, conditioners, krultangen, stijltangen en föhns. Voor alle producten geldt dat ze van hoge kwaliteit zijn en technologisch zeer innovatief. Zo ook de populaire G2 Stijltang. Het merk is inmiddels niet meer weg te denken van de markt.  Met de vele topklasse producten en het zeer uitgebreide gamma aan haarproducten heeft het merk zich volledig geworteld in de kappersbranche. Daarnaast willen ze bijdragen aan de positieve werking van natuurlijke producten op mens en dier. Daarom zijn alle haarproducten dierproefvrij. 

CHI Stijltang
CHI is niet meer weg te denken uit de kappersbranche. De CHI Stijltang is van hoge kwaliteit, daarom zijn de CHI tools onmisbaar voor elke vrouw. Met de stijltangen zijn verschillende kapsels te verwezenlijken: naast steil haar kun je er ook krullen of slag mee creëren! 
CHI G2 Ceramic & Titanium Stijltang
CHI G2 Stijltang is een krachtige stijltang met 3 vaste warmtestanden. De standen zijn verdeeld onder 3 kleuren: Blauw 180°C voor fijn haar, Groen 200°C voor normaal haar en Rood 220°C voor dik haar. 
Dankzij deze standen weet je precies welke temperatuur je moet gebruiken voor jouw type haar. CHI G2 Ceramic & Titanium Stijltang is uitgerust met dual voltage. Hierdoor is het mogelijk om de stijltang overal in de wereld te gebruiken. 

CHI G2 Stijltang heeft een ergonomisch design, hierdoor ligt de stijltang lekker in de hand en werkt de stijltang zeer prettig. CHI G2 Ceramic & Titanium Stijltang is zeer gebruiksvriendelijk en heeft een strakke en mooie look. De CHI G2 is super snel opgewarmd.
CHI Lava Volcanic Ceramic Stijltang
CHI Lava Volcanic Ceramic Stijltang heeft speciale platen met een coating van één van de meest warmte vasthoudende materialen ter wereld; Vulkanisch lava. De stijltang zorgt voor glanzend, steil haar zonder beschadiging. Deze innovatieve combinatie van vulkanisch lava en keramiek zorgen ervoor dat de stijltang zeer soepel door elk haartype gaat, zelfs het meest stugge haar is geen probleem voor deze stijltang.
CHI Lava Volcanic Ceramic Stijltang zorgt ervoor dat het haar minder snel beschadigd wordt. De stijltang is tot 232°C in te stellen. De temperatuur is af te lezen via een led display. Dankzij dual voltage is de stijltang overal ter wereld te gebruiken. De platen zijn voorzien van een keramische coating verrijkt met vulkanisch lava en zijn 1" breed. Dankzij Quick Heat Up is de stijltang zeer snel op temperatuur.
De stijltang weegt slechts 182 gram en is zeer handig in gebruik. De extra lange platen zorgen voor de mooiste creaties in een handomdraai, sneller dan ooit!
CHI Luxury 1'' Hairstyling Iron Stijltang
CHI Luxury 1" Hairstyling Iron Stijltang zorgt voor zacht en stijl haar in een handomdraai. Deze stijltang heeft keramische platen verrijkt met Black Seed Oil. Dit zorgt voor zachtheid en glans. De platen zijn extra lang waardoor het haar gemakkelijk in model gebracht kan worden. Dankzij de handige instelbare temperatuur is de stijltang voor elk haartype geschikt. De stijltang is super snel op temperatuur en kan tot wel 215 °C opgewarmd worden. 
CHI Luxury 1" Hairstyling Iron Stijltang schakelt automatisch uit na 60 minuten en is binnen 30 seconden op temperatuur. Dankzij de comfortabele grip is de stijltang fijn in gebruik. Dankzij Dual Voltage is de stijltang overal ter wereld te gebruiken!
Snelle levering en klantenservice
Alle orders worden verstuurd vanuit ons logistiek magazijn in het midden van het land. Honderden pakketten verlaten dagelijks ons magazijn op weg naar een tevreden klant. Mochten er vragen zijn over een bepaald product, wil je advies over bijvoorbeeld het verven van je haar of ben je benieuwd wanneer je pakketje precies wordt geleverd, dan staat onze klantenservice voor je klaar. Ook kunnen zij je meer vertellen over je favoriete producten en de werking ervan! Onze klantenservice is telefonisch te bereiken op +32 (0)3 304 82 77, of via [email protected].
Lees meer
Lees minder