Sale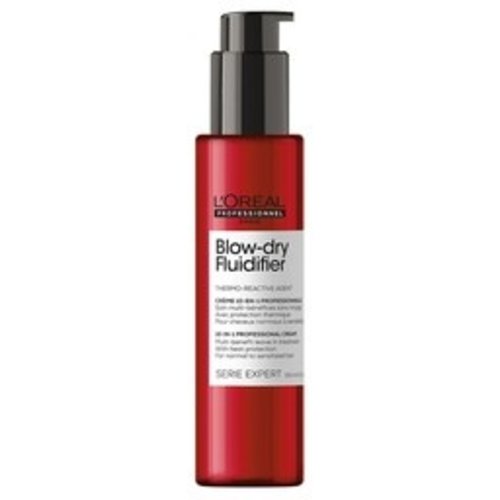 Serie Expert Blow Dry Cream 150ml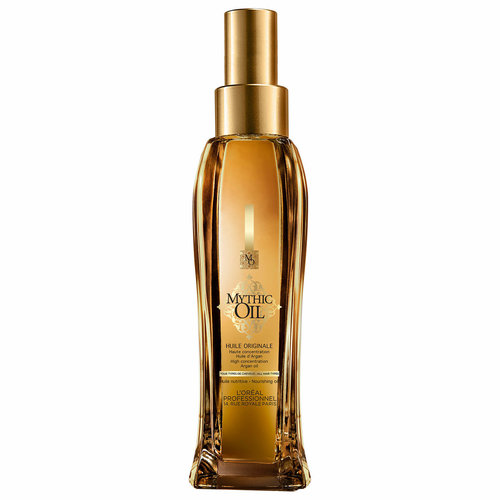 Mythic Oil 100ml
L'Oreal Mythic Oil 100ml is een voedende olie die geschikt is voor elk haartype.
Sale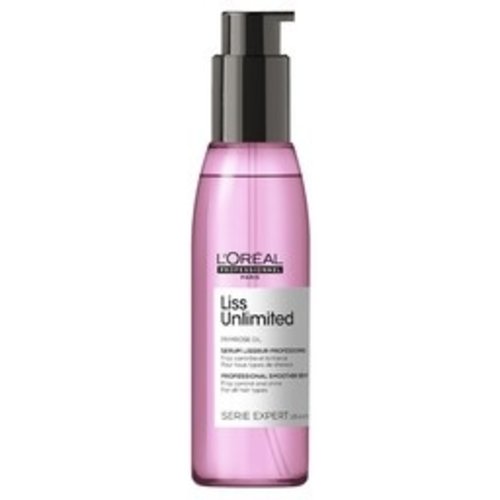 Serie Expert Liss Unlimited Serum 125ml
De L'Oreal Serie Expert Liss Unlimited Haarolie is een voedende olie speciaal ontwikkeld voor pluizig of weerbarstig haar die toe is aan een fijne haarverzorging.
L'Oreal Serum
L'Oreal is een merk bekend bij salons over de hele wereld. De L'Oreal Groep is van alle markten thuis op het gebied van haar en beauty. L'Oreal Professionnel is leider op het gebied van haarkleuringen en heeft dit uitgebreid met verschillende verzorgings- en stylinglijnen. Als het om verzorging gaat, vindt L'Oreal dat deze uniek hoort te zijn voor ieder haar type of haarprobleem, en hier zijn de producten dan ook op gebaseerd. Hieronder vallen de fijne L'Oreal Serum producten.
L'Oreal Serum
Haarserum is vergelijkbaar met haarolie. Het is een aanvullend product bedoeld voor extra verzorging van de haren met een glanzend effect. Een serum is tegenwoordig niet meer weg te denken in de dagelijkse haarroutine. Het belangrijkste doel van een haarserum is het beschermen van de haren tegen schadelijke invloeden, en tegenwoordig zijn dit er velen!
L'Oreal Serum Assortiment
L'Oreal Serum is een uitgebreide collectie met serums voor verschillende beschermende doeleinden. De haarserums hebben tegelijkertijd een gladmakend effect en gaan pluis tegen, voor stralende gezonde lokken. Het L'Oreal Steampod Serum is bijvoorbeeld speciaal voor gebruik tijdens het stylen met de L'Oreal Steampod Stijltang.
De haarserums zijn onderdeel van verschillende lijnen, waarvan L'Oreal Serie Expert het grootste aandeel bevat. De volgende L'Oreal Serum producten uit de Serie Expert lijn zijn opgenomen in het assortiment van Kapperssolden:
L'Oreal Serum Producten
Naast de bekende Serie Expert lijn, heeft L'Oreal verschillende haarserums uitgebracht onder de naam van gespecialiseerde lijnen, waaronder Pro Fiber, een lijn gericht op het herstellen en voorkomen van beschadigingen aan de haren:
L'Oreal Pro Fiber Rectify Serum

L'Oreal Pro Fiber Reconstruct Serum
Speciaal voor krullend haar dat extra volume kan gebruiken, heeft L'Oreal de Tecni Art Hollywood Waves Sweetheart Curls uitgebracht. Een lichtgewicht serum die het haar de gehele dag in model houdt. Ideaal voor speciale gelegenheden.
Snelle levering en Klantenservice
Alle orders worden verstuurd vanuit ons logistiek magazijn in het midden van het land. Honderden pakketten verlaten dagelijks ons magazijn op weg naar een tevreden klant. Mochten er vragen zijn over een bepaald product, je wilt advies over bijvoorbeeld het verven van je haar, of je bent benieuwd wanneer je pakketje met L'Oreal producten precies wordt geleverd, dan staat onze klantenservice voor je klaar. Ook kunnen zij je meer vertellen over je favoriete producten en de werking ervan! Onze klantenservice is telefonisch te bereiken op +32 (0)3 304 82 77, of via [email protected].

Lees meer
Lees minder