Platin Dark Tan 150ml
Art of Sun Platin Dark Tan is geschikt voor de beginnende en gevorderde bruiner. Deze lotion bevat 2 hoofdingrediënten; Aloe Vera en AquaCacteen.
Tinted Tequila Extreme Power Bronzer 250ml
Art of Sun Tinted Tequila Extreme Power Bronzer is een extreme bronzer geschikt voor de gevorderde bruiner. Deze lotion is parabenen vrij.
Yummy Yummy 250ml
Art of Sun Yummy Yummy zorgt voor een heerlijke tanning sensation. Deze lotion bevat cacao extracten, ideaal voor een zachte huid.
Perfect Face 50ml
Art of Sun Perfect Face, bronzer speciaal voor het gezicht. Mooie egaal bruine kleuren en optimale verzorging.
Voor 20:00 besteld = morgen aan huis geleverd
Afrekenen in een veilige omgeving
Klantendienst via +32 (0)3 304 82 77
Jolly Joker 250ml
Art of Sun Jolly Joker extra bruinende bronzer, verrijkt met vitamines A, C en E. Mooie Egale bruine kleur.
Gold Brilliant Dark Bronzer 200ml
Art of Sun Gold Brilliant Dark Bronzer is een bruiningslotion verrijkt met DHA, Almond Oil en Aloe Vera. Deze bruiningslotion is geschikt de gevorderde bruiner.
Tinted Tequila 250ml
Art of Sun Tinted Tequila zorgt voor een diep bruine kleur. Deze lotion is geschikt voor de gevorderde en beginnende bruiner.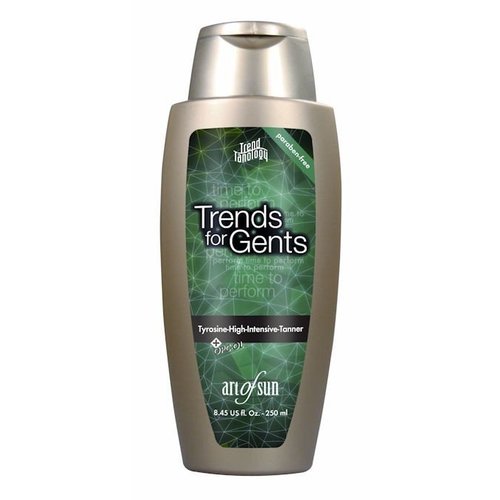 Trends For Gents 250ml
Art of Sun Trends for Gents is speciaal gemaakt voor de huid van de man. Deze lotion is parabenen vrij en zorgt voor een gezonde huid. De lotion is geschikt voor gevorderde bruiners.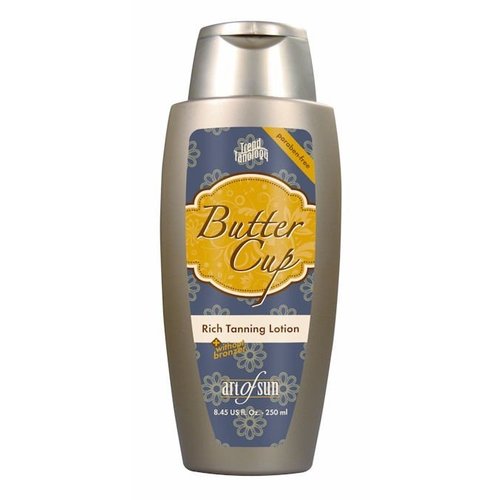 Buttercup 250ml
Art of Sun Buttercup is een tanning lotion zonder bronzer. Deze lotion is ideaal voor een licht gebruinde uitstraling.
Perfect Lex Heatless 125ml
Perfect bruine benen. Art of Sun Perfect Legs Heathless. Werkt Verkoelend.
Perfect Lex 125ml
Art of Sun Perfect Lex, mooie verleidelijke bruine benen. Bronzer speciaal voor de benen.
Black Super Dark Bronzer 125ml
Deze bruiningslotion is geschikt voor de gevorderde bruiner. De huid wordt gevoed met mineralen en vitaminen. Hierdoor blijft de huid in perfecte conditie. Deze lotion bevat bronzers.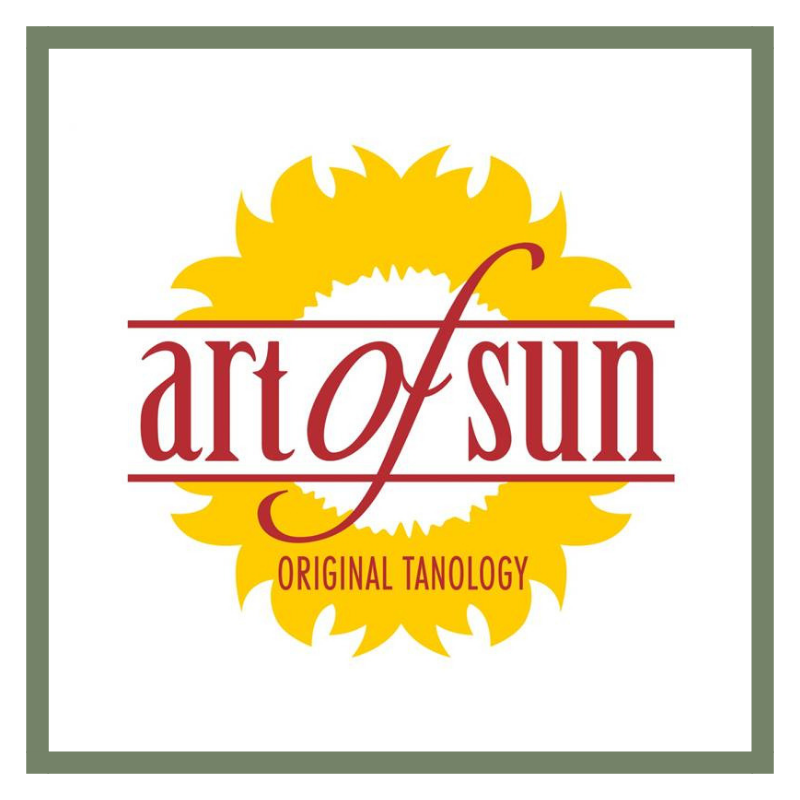 Art of Sun
Art of Sun is het merk voor al uw bruiningsproducten. Het merk is onderdeel van UV-Power, een professionele speler op het gebied van zelf-bruining en zonnebescherming. Art of Sun staat bekend om het gebruik van veel actieve voedende ingrediënten. Niet alleen bruining, maar ook verzorging en geur worden met zorg aangepakt bij de producten van het merk.
Art of Sun Assortiment
Aangezien ieder zijn huid anders reageert op (zon)licht, hebben de onderzoekers van het bedrijf producten ontwikkeld voor verschillende huidtypen. Dit diverse merk heeft voor ieder huidtype en lichaamsdeel het juiste product. De Perfect Lex bijvoorbeeld, is speciaal ontwikkeld voor de benen en stimuleert de circulatie. Arganolie, kaneel en rozemarijn zorgen onder andere voor het voedende onderdeel van dit product. Ook voor het gezicht zijn er producten. De Perfect Face zit boordevol vitaminen, waaronder Q10, die de regeneratie van huidcellen stimuleren.
Art of Sun Gold & Black
Deze lijn van het merk bestaat volledig uit tanners en bronzers. Alle producten bevatten Aloë Vera voor het verzorgen van de huid. Het verschil tussen de tanners en bronzers is dat de bronzers DHA bevatten die het bruiningsproces intensiveren. Probeer eens de Gold Briljant Dark Bronzer met amandelolie of de Black Super Dark Tanner met avocado-olie voor een extra soepele huid.
Art of Sun Bruiningslotions
Het merk heeft een breed scala aan bruiningslotions in het assortiment voor verschillende huidtypes. De Buttercup hydrateert de huid extra door middel van jojoba en is geschikt voor een droge huid. De Jolly Joker bevat juist endorfine stimulatoren die een anti-stress effect van de huid bewerkstelligen. Voor de gevorderde bruiner komt het merk met de heerlijke Coffee Coast. Alle lotions zorgen uiteraard voor een mooie bruine kleur!
Voor intensievere bruining is de Yummy Yummy lotion perfect. Deze lotion maakt de huid ook nog eens zijdezacht. De mannen worden ook niet vergeten, met een eigen tanninglotion speciaal gericht op de mannenhuid: Trends for Gents.
Art of Sun Tinted Tequila
Snel bruin worden met een langdurig resultaat? Ook hiervoor bent u bij Art of Sun aan het juiste adres. De Tinted Tequila bruiningslotions kunnen gebruikt worden tijdens het zonnen en behouden een zachte, soepele huid door middel van de toegevoegde kokosolie. Ingrediënten zoals zuurstok extract en walnoot schil versnellen het bruiningsproces ultiem. Tinted Tequila Extreme Power Bronzer is geschikt voor gevorderde bruiner. Voor de beginner, maar ook voor gevorderden te gebruiken, is er de Tinted Tequila Bronzer.
Klantendienst
Mochten er vragen zijn over een bepaald product, je wilt advies over bijvoorbeeld het verven van je haar, of je bent benieuwd wanneer je pakketje met tanning producten precies wordt geleverd, dan staat onze klantenservice voor je klaar. Ook kunnen zij je meer vertellen over je favoriete producten en de werking ervan! Onze klantenservice is telefonisch te bereiken op 033 258 43 43, of via [email protected]
Lees meer
Lees minder