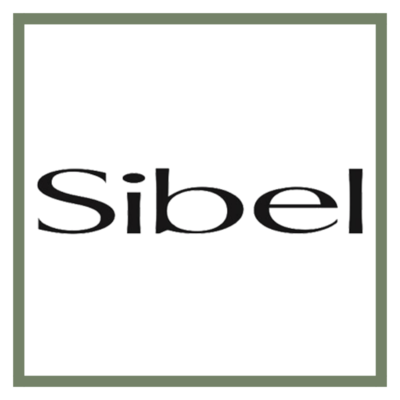 Sibel
Sibel is een groot en bekend merk over de hele wereld. Het is een onderdeel van Sinelco. Sinelco International is al meer dan 60 jaar producent en leverancier van Sibel, Ultron en Bob Tuo producten. Sinelco biedt professioneel materiaal aan groothandels die voor kappers en schoonheidsspecialisten zijn bedoeld. 
Sibel heeft niet alleen de welbekende haarproducten in hun assortiment, maar komt ook met een ruime salonuitrusting, waaronder oefenmateriaal, zoals Sibel Oefenhoofden, en kappersbenodigdheden. De oefenhoofden van Sibel worden al tientallen jaren geprezen om de hoge kwaliteit.
Sibel Assortiment
Alles voor de kapsalon en meer. In een kapsalon worden dagelijks vele producten gebruik, naast een kappersschaar zijn er ook vele spullen en materialen die nodig zijn om het ambachtelijke kappersvak uit te oefenen. Etuis, een scharenholster, een kapmantel of een nek kwast, het is allemaal van even groot belang en Sibel heeft het allemaal.
Ook het uitgebreide assortiment aan Sibel Borstels is het proberen waard. Deze lijn bevat onder andere antistatische borstels en massageborstels. De borstels werken niet alleen goed, maar zijn ook nog eens betaalbaar!
Sibel Oefenhoofden
Het kappersvak krijg je natuurlijk niet zo maar onder de knie. Knippen, kappen en stylen is een vak apart. Daar moet natuurlijk op geoefend worden. Oefenen doe je het beste met oefenhoofden van de hoogste kwaliteit. Het liefst natuurlijk met een oefenhoofd waarvan het haar het dichtste in de buurt komt van de werkelijkheid. Sibel heeft een groot assortiment oefenhoofden in verschillende haarlengtes en haarkleuren. 
Een oefenhoofd is natuurlijk ook een heel leuk en origineel verjaardags- sint- of kerstcadeau. Niets is natuurlijk zo leuk om als kind (of ouder) lekker in de weer te zijn met het haar van een oefenhoofd. Freubelen, haar opsteken een vlechtje erin, het kan allemaal en blijft een leuke bezigheid.
Oefenhoofden zijn eigenlijk heel makkelijk in te delen in drie verschillende soorten, er zijn namelijk oefenhoofden met echt haar, oefenhoofden met synthetisch haar en oefenhoofden die een mix van echt haar en synthetisch haar hebben. 
Sibel Kappersbenodigdheden
Voor het runnen van een salon zijn veel verschillende producten nodig om het vak uit te kunnen oefenen, of een stuk gemakkelijker te maken. De Sibel Kappersbenodigdheden zijn van goede kwaliteit en zien er professioneel uit. Etuis, koffers, tassen, statieven en holsters, alles is aanwezig. Sibel heeft zelfs zijn eigen Weegschalen en Timers.
Sibel Brasilissima Keratine behandeling
De Brasilissima Keratine behandeling van Sibel is speciaal ontwikkeld voor het ontkrullen van het haar. Voor ultiem glad en stijl haar. De gladmakende behandeling op keratine basis heeft een vernieuwend effect op beschadigd haar wat zijdezacht gezond haar tot gevolg heeft.
Klantendienst
Op Kapperssolden.be bieden wij een groot gamma professionele haarproducten aan, tegen de beste promoties! Alle orders worden verstuurd vanuit ons logistiek magazijn in het midden van het land. Honderden pakketten verlaten dagelijks ons magazijn op weg naar een tevreden klant. Voor vragen over producten of leveringen, contacteer gerust onze klantendienst. Wij zijn te bereiken op 03 304 82 77 of via [email protected]. Wij zijn ook te vinden via Facebook of Instagram.
Lees meer
Lees minder