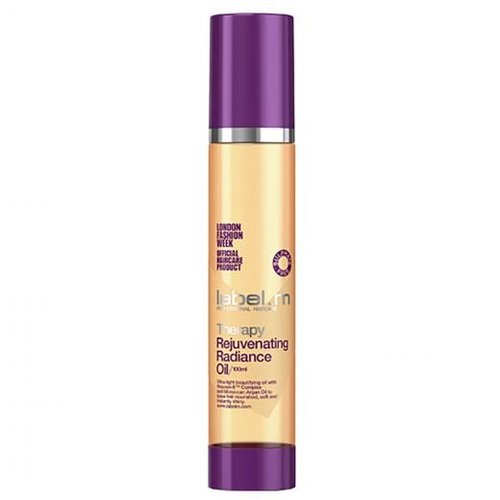 Rejuvenating Radiance Oil 100ml
Label.M Therapy Rejuvenating Oil is een haar olie verrijkt met Argan olie en 8 verschillende verzorgende elementen.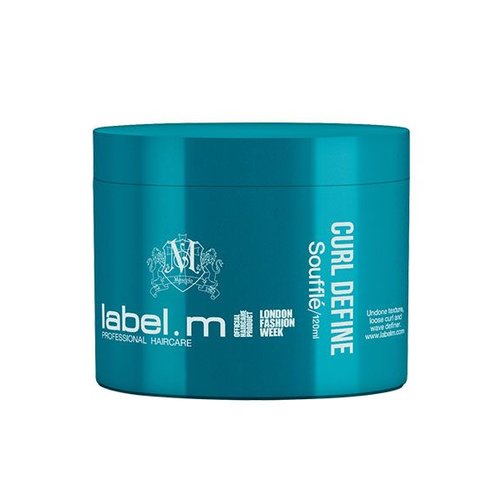 Souffle, 120ml
Label.M Souffle is een creme die krullend haar intens voedt.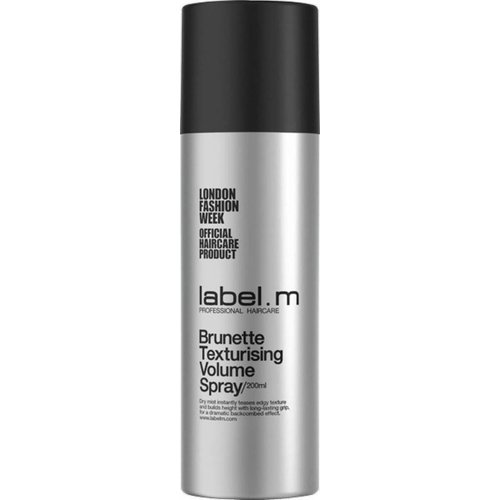 Texturising Volume Spray Brunette 200ml
Label.M Texturising Volume Spray is een droge mist die het haar direct meer textuur geeft.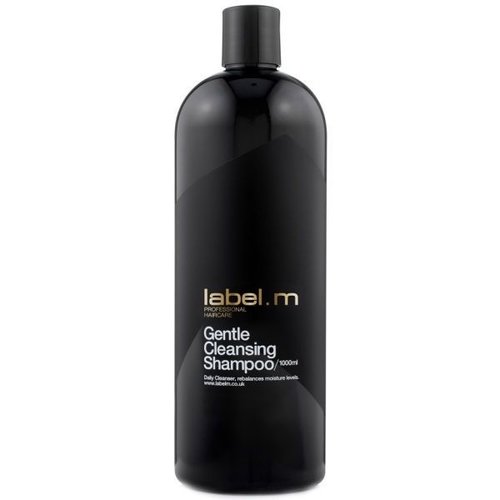 Gentle Cleansing Shampoo 1000ml
Label.M Gentle Cleansing Shampoo 1000ml reinigt uw haar op milde, maar toch grondige wijze.
Voor 20:00 besteld = Vandaag Verstuurd*
Afrekenen in een veilige omgeving
Klantendienst via +32 (0)3 304 82 77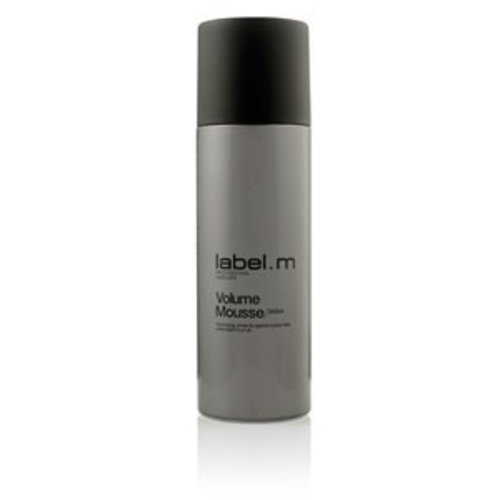 Volume Mousse, 200ml
Label.M Volume Mousse, een volume mousse met medium hold, nu goedkoop bij kapperssolden.be. Label.M Volume Mousse aanbieding. Label.M in de aanbieding!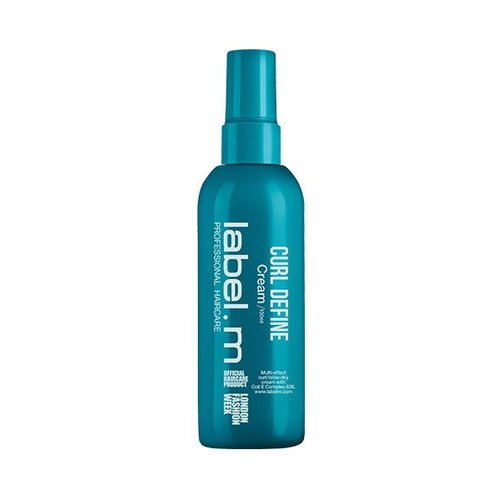 Curl Cream 150ml
Label.M Curl DefineCream een stylingcreme voor krullen goedkoop bestellen bij kapperssolden.be! Label.M Curl Cream aanbieding! Label.M online bestellen.
Sale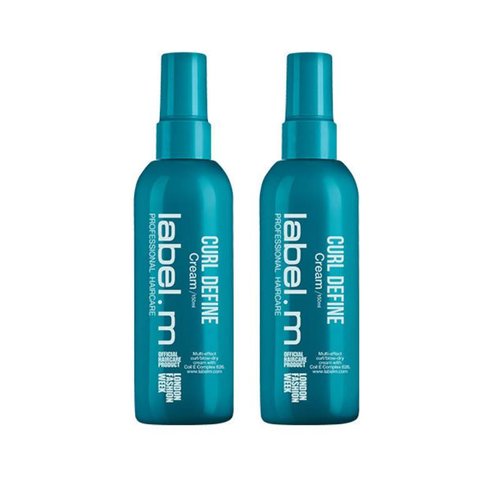 Curl Cream Duopack
Label.M Curl Define Cream Duo voordeel pack, een stylingcreme voor krullen bij kapperssolden.be! Label.M Curl Cream aanbieding! Label.M online bestellen.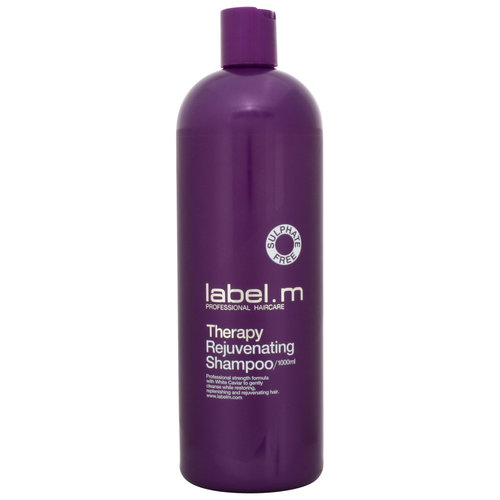 Rejuvenating Shampoo 1000ml
Label.m Rejuvenating Shampoo is een herstellende shampoo voor ouder wordend haar.
Sale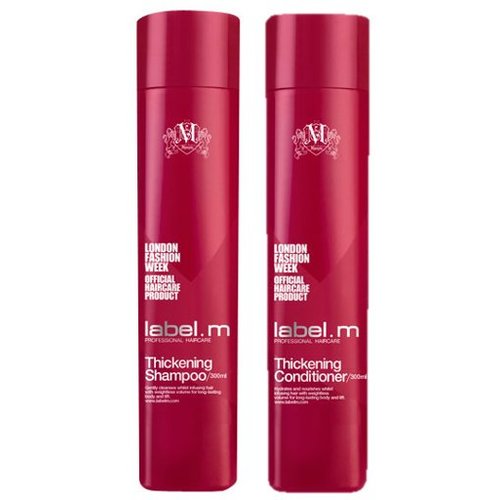 Thickening Shampoo & Conditioner
Label.M Thickening Conditioner voor extreme volume. Bestel Label.M Thickening Conditioner Goedkoop bij kapperssolden.be, Label.M Thickening Conditioner online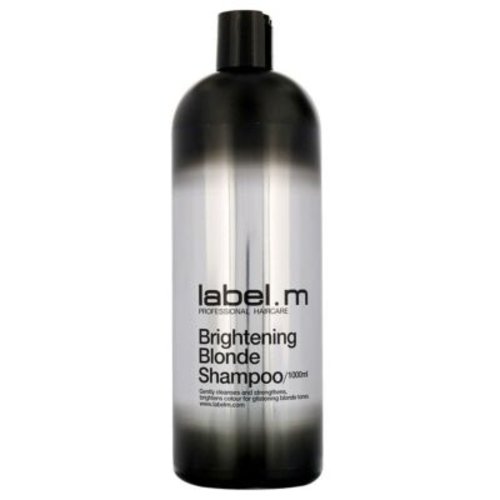 Brightening Blonde Shampoo 1000ml
Label.M Brightening Blonde Shampoo is een lichtelijk verlichtende shampoo voor blond en blond gekleurd haar.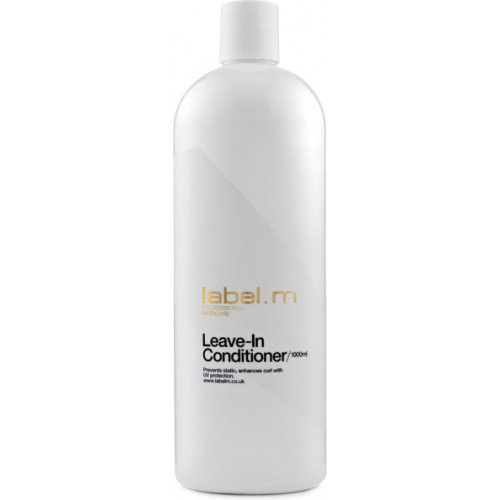 Leave-in Conditioner 1000ml
Label.M Leave-in Conditioner 1000ml is een heerlijk leave-in product voor alle haartypes.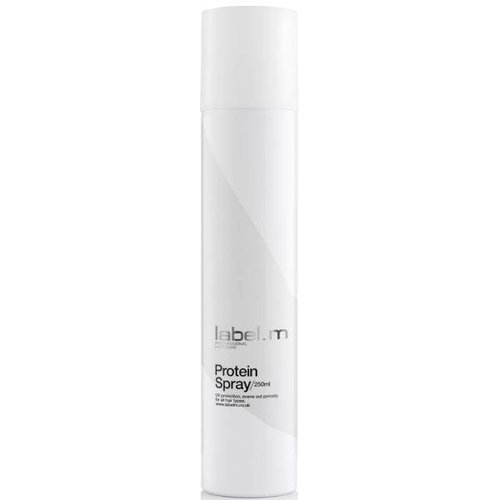 Protein Spray, 250ml
Label.M Protein Spray voor extra voeding. Bestel Label.M Protein Spray Goedkoop op kapperssolden.be, Label.M Protein Spray Nu voordelig online verkrijgbaar.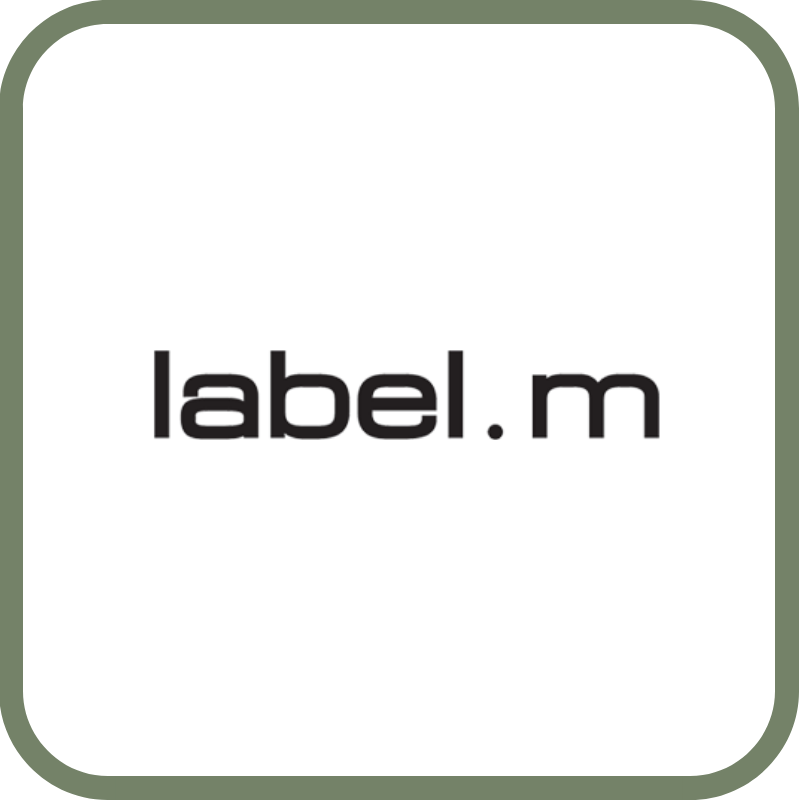 Label.M Totaal
Eén van de bekendste merken op het gebied van haarverzorging en haarstyling is het geliefde Label.M. Het merk laat zich inspireren door de laatste mode en trends en wordt frequent gebruikt door professionals. Het merk is opgericht in 2005 in de hoofdstad van Engeland, London. Het merk wordt geleid door twee artistieke personen, die met een team de laatste trends en ontwikkelingen bijhouden en de producten constant blijven verbeteren. Dit is goed terug te zien in de producten. Label.M streeft naar een creatieve wereld waarin stylisten en klanten worden geïnspireerd door het merk. Daarnaast werkt het creatieve merk nauw samen met London fashion week en is het merk het enige officiële haarverzorgingsproduct van dit geweldige evenement.  
Het assortiment van Label.M
Het assortiment van Label.M is ruim en veelzijdig. Vijf verschillende lijnen zijn te vinden op kapperssolden.be, elk met unieke eigenschappen en voordelen. De bedenkers van het merk vinden het belangrijk dat er voor iedere klant een passend product is. De verschillende lijnen zijn:
Naast deze specifieke lijnen zijn er nog meer shampoos, conditioners en stylingproducten te vinden van Label.M op onze site! Neem snel een kijkje in ons assortiment.
Werkwijze Label.M
Label.M werkt met een werkwijze met de zogenoemde 4 C's. Cleanse, Condition, Create en Complete. De Cleanse producten zijn de Label.M shampoos waarmee het haar grondig gereinigd wordt en het haar krijgt een gezonde uitstraling. De Condition producten zijn de verschillende Label.M conditioners die het haar zacht en doorkam baar maken. De Create producten bestaan uit beschermende factoren voor het haar die daarnaast ook volume geven. Tenslotte zorgen de Complete producten voor de ultieme finishing touch.
Label.M technologie
Naast de focus op creativiteit is het merk ook druk bezig met de technologie die zich in de verschillende producten bevindt. Zo combineert het merk zijn eigen technologieën met de meest efficiënte natuurlijke ingrediënten en oliën. Zo ontstaan er geweldige formules die het haar laten stralen en gezond houden. Label.M maakt gebruik van zes verschillende uitzonderlijke technologieën die het haar in de optimale conditie brengen.
Klantendienst
Op Kapperssolden.be bieden wij een groot gamma professionele haarproducten aan, tegen de beste promoties! Alle orders worden verstuurd vanuit ons logistiek magazijn in het midden van het land. Honderden pakketten verlaten dagelijks ons magazijn op weg naar een tevreden klant. Voor vragen over producten of leveringen, contacteer gerust onze klantendienst. Wij zijn te bereiken op 03 304 82 77 of via [email protected]. Wij zijn ook te vinden via Facebook of Instagram.
Lees meer
Lees minder