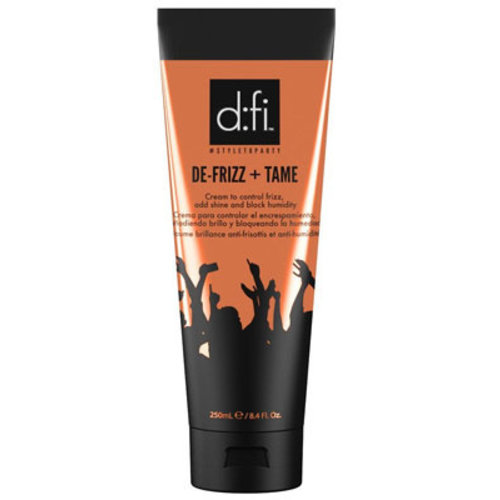 DE-Friz + Tame 250ml
De D:FI DE-FRIZZ + TAME is een crème om kroezend en pluizend haar voorkomt.
Sale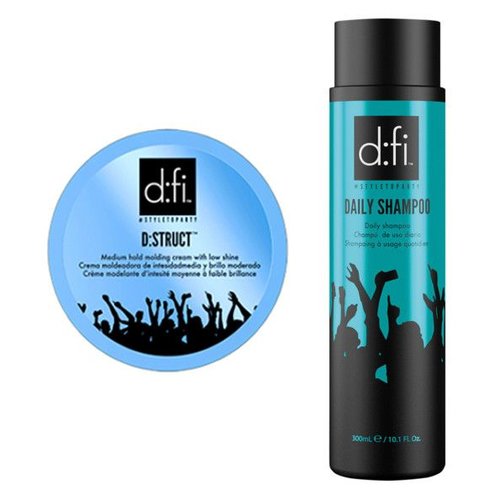 Daily Shampoo + D:Struct
D:FI D:Struct, de perfecte stylings creme. D:FI D:Struct. D:FI D:Struct, Goedkoop en Snel geleverd!
Sale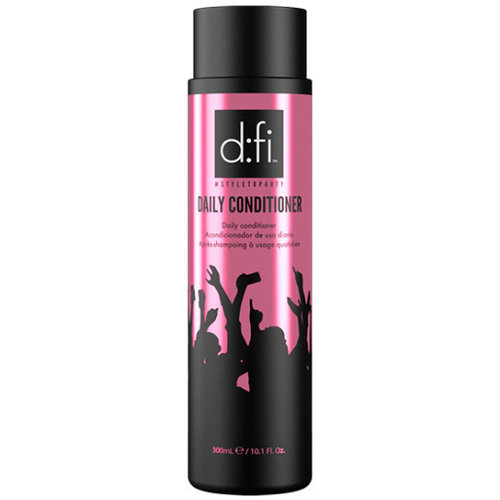 Daily Conditioner
D:FI Daily Conditioner hydrateert uw haar.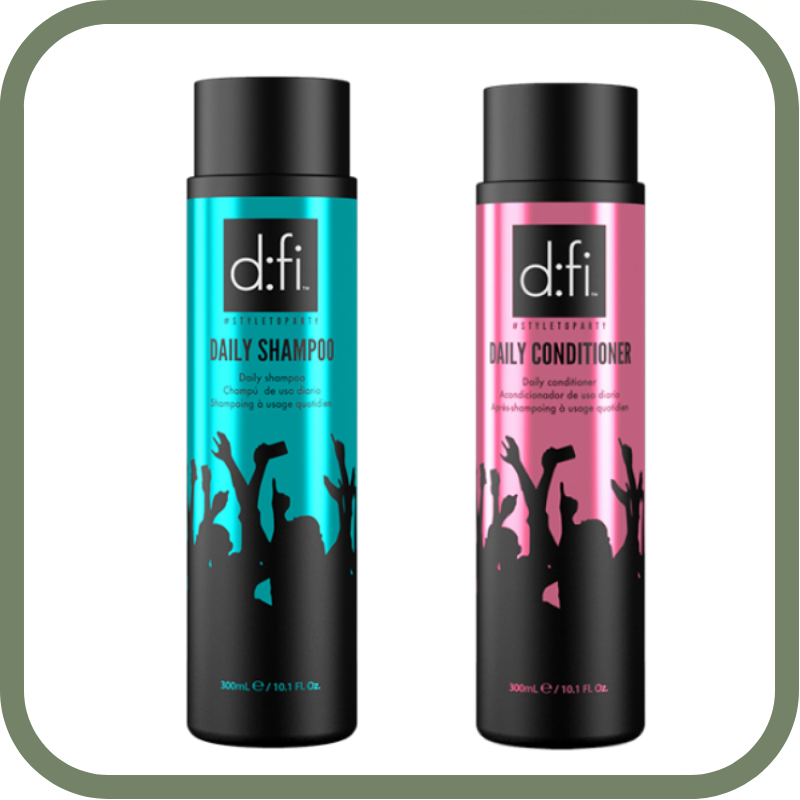 D:FI Verzorging
D:FI maakt haarproducten voor de iedereen die van elke dag een feest maakt. Voor mensen die alles uit hun dag en hun nacht halen, is D:FI het perfecte merk! Het motto van het bedrijf, Carpe Diem, oftewel pluk de dag, past goed bij de jonge en creatieve uitstraling van het merk. Het merk is een inspiratie in de kapperswereld als het gaat om styling.
Opvallend en fun zijn goede woorden om het merk D:FI te beschrijven. Het merk stimuleert het maken van (te) gekke creaties met hun styling producten. De creaties van hun klanten laten ze dan ook graag met trots zien. De vrolijke en kleurige producten van het merk staan niet alleen voor creativiteit en plezier, maar ook zeker voor kwaliteit. De beste kwaliteit om de hele dag door te komen vindt u bij D:FI!
D:FI Verzorging
D:FI biedt naast styling producten, ook verzorgingsproducten. Het haar moet goed verzorgd blijven bij het dagelijks stylen, daar zijn de verzorgingsproducten ideaal voor. De verzorgingsproducten van D:FI zijn:
D:FI Daily Shampoo
DFI Daily Shampoo is uitermate geschikt voor dagelijks gebruik. D:FI Daily Shampoo  heeft een verfrissend effect met een verzachtende werking. D:FI Daily Shampoo  schuimt lekker en  de shampoo ruikt bovendien heerlijk. D:FI Daily Shampoo  Bevat Natrium sulfaat, Decyl Glucoside en Quaternized Polymers wat het haar zacht maakt en zeer goed toe te passen is op een gevoelige hoofdhuid.
D:FI Daily Conditioner
DFI Daily Conditioner is een geweldige conditioner voor dagelijks gebruik. Voor het mooiste resultaat kunt u D:FI Daily Conditioner het beste gebruiken in combinatie met D:FI Daily Shampoo. D:FI Daily Conditioner  bevat Dimethicone, Behentrimonium, Cetrimonium, Dicetyldimonium Chloride en Gehydroliseerde Keratine voor perfecte ontwarring en intensieve verzorging. D:FI Daily Conditioner  hydrateert het haar van zowel binnen als buiten de haarschacht voor heerlijk zacht haar.
Snelle levering en klantenservice
Alle orders worden verstuurd vanuit ons logistiek magazijn in het midden van het land. Honderden pakketten verlaten dagelijks ons magazijn op weg naar een tevreden klant. Mochten er vragen zijn over een bepaald product, wil je advies over bijvoorbeeld het verven van je haar of ben je benieuwd wanneer je pakketje precies wordt geleverd, dan staat onze klantenservice voor je klaar. Ook kunnen zij je meer vertellen over je favoriete producten en de werking ervan! Onze klantenservice is telefonisch te bereiken op +32 (0)3 304 82 77, of via [email protected].
Lees meer
Lees minder