Sale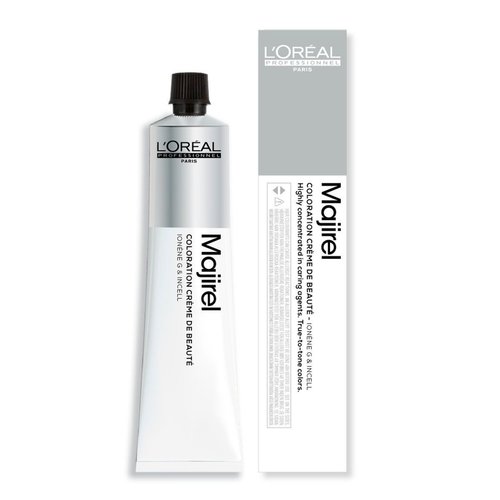 Majirel Haarkleuring
L'Oreal Majirel Haarkleuring is nu extreem goedkoop! bestel L'Oreal Majirel Haarkleuring voordelig en snel online! L'Oreal Majirel Haarkleuring aanbieding!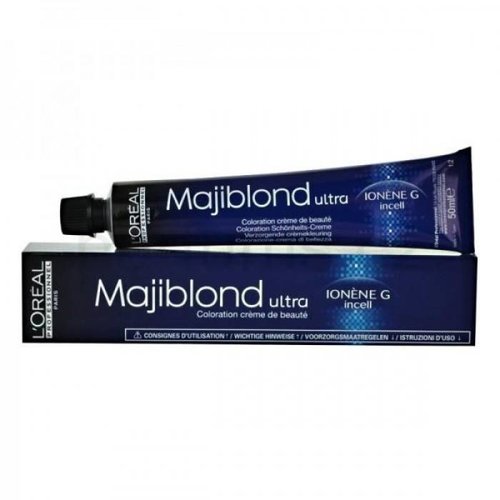 Majiblond, 50ml
Majiblond Ultra, Speciaal voor blond haar. Van prachtige koude tot heerlijk warme tinten. L'Oreal Majiblond Ultra ook in Majimix, Majirouge en Majirel.
Sale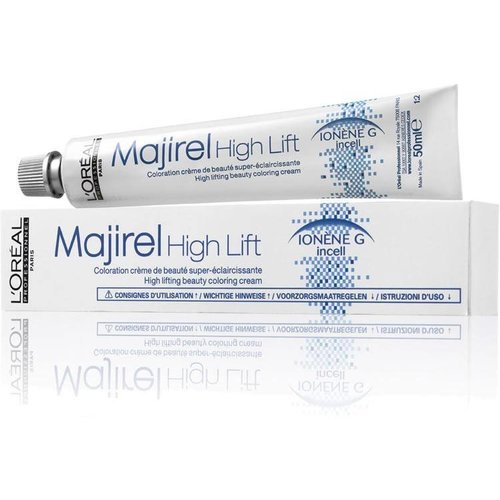 Majirel High-Lift (Majiblond)
L'Oreal Majirel High-Lift, nu extreem goedkoop! Bestel L'Oreal Majirel High-Lift voordelig en snel online! L'Oreal Majirel High-Lift exclusieve aanbieding!
Sale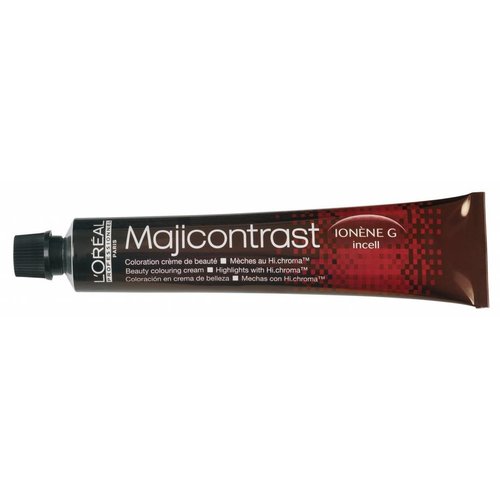 Majicontrast
L'Oreal Majicontrast 50 ml, haarkleuring. Contrasteffecten voor natuurlijk of donker gekleurd haar. L'oreal Majicontrast, Haarverf Voordelig Online Bestellen!
Voor 20:00 besteld = Vandaag Verstuurd*
Afrekenen in een veilige omgeving
Klantendienst via +32 (0)3 304 82 77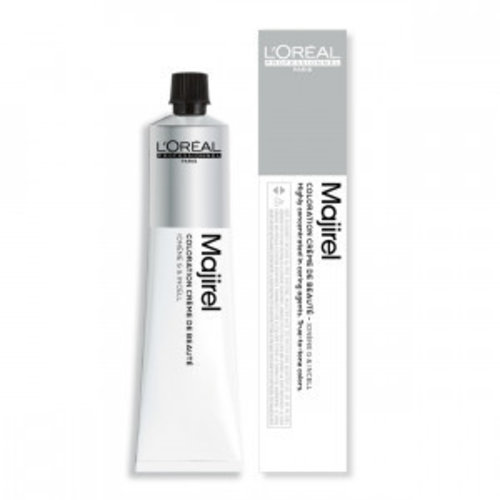 Majirel Hi.Cover
L'Oreal Majirel Hi.Cover, natuurtinten met een diep en intensief kleurresultaat.
Sale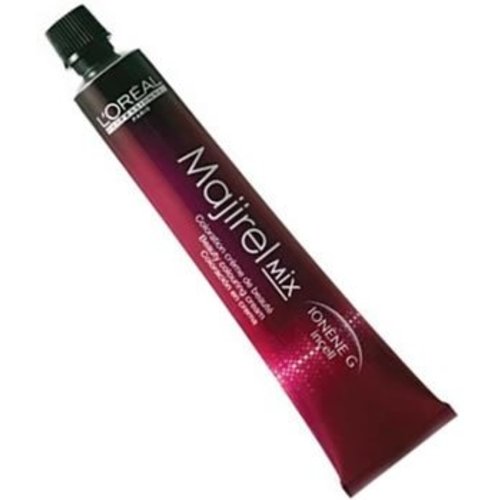 Majirel Mix
Majirel Mix, 50 ml, haarkleuring. is voor oneindige creativiteit en voor deelkleuring.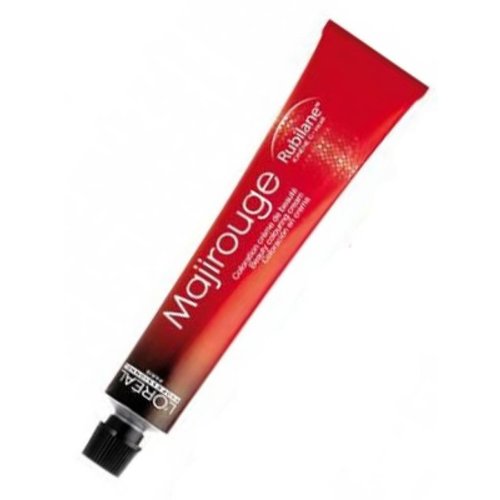 L'Oreal Majirouge 50ml outlet
L'Oreal Majirouge 50ml outlet
L'Oreal Haarverf
L'Oreal is ooit gestart met het produceren van haarverf. Dit onderdeel van het merk heeft dan ook altijd veel aandacht gekregen en de nieuwste technieken worden gebruikt om de beste resultaten te kunnen bieden aan de consument. De L'Oreal Haarverf is rijk aan pigment en zorgt voor een schitterend resultaat. Met de producten van L'Oreal Professionel bent u verzekerd van een hoge kwaliteit.
L'Oreal Haarverf Lijnen
Het merk heeft verschillende lijnen voor haarkleuring op de markt gebracht. Permanente, semipermanente en doorschijnende kleuringen zijn allen van de partij. De professionele haarverf wordt veelvuldig gebruikt in salons over de hele wereld. L'Oreal Haarverf wordt ingedeeld in de volgende lijnen:
L'Oreal Haarverf Dia Light
De Dia Light haarkleuring is ideaal voor iedereen die een toon op toon haarverf zoekt. Deze haarverf werkt als toevoeging op de huidige haarkleur gezien de lage dekking en kan op die manier glans toevoegen alsmede als experiment dienen voor een eventuele nieuwe kleur. Ook voor het natuurlijk dekken van enkele grijze haren is het product perfect. Met een groot assortiment aan stralende kleuren zit je met Dia Light altijd goed.
L'Oreal Haarverf Majirel
Majirel heeft een paradijs aan kleuren voor uw haar. Deze lijn zorgt onder andere voor een perfecte dekking tegen grijs haar en een optimale verzorging van de wortel tot in de puntjes. L'Oreal Majirel geeft u een diepe en mooie kleur, eenvoudig te gebruiken voor het creëren van high- of lowlights. De lijn staat vooral bekend om het enorme egale resultaat van de verf. Een glanzende coupe als nooit tevoren!
L'Oreal Haarverf Inoa
L'Oreal Inoa is een revolutionaire haarkleuring. De verf kleurt het haar zonder de toevoeging van ammoniak en zonder nare geurtjes achter te laten. Inoa is zacht voor de hoofdhuid en biedt intensieve verzorging en hydratatie tot wel 6 weken, dit wordt bewerkstelligd doordat het product gemaakt is op basis van olie. De olie optimaliseert de kleur waardoor minder schadelijke stoffen nodig zijn voor eenzelfde helder resultaat.
L'Oreal Haarverf Luocolor
De haarverf lijn Luocolor bestaat uit doorschijnende haarkleuringsproducten. Deze permanente kleuringen zorgen voor een langdurig stralend effect. Doordat de haarkleuring doorschijnend is, geeft dit extra dimensie in het kapsel.
Het prettige van dit topmerk is de enorm grote keuze aan kleuren als het gaat om haarverf. Neem een kijkje bij de verschillende lijnen en zie zelf het brede aanbod bij HairandBeautyonline.
Snelle levering en Klantenservice
Alle orders worden verstuurd vanuit ons logistiek magazijn in het midden van het land. Honderden pakketten verlaten dagelijks ons magazijn op weg naar een tevreden klant. Bezoek ook eens onze winkel in Nijkerk!
Mochten er vragen zijn over een bepaald product, je wilt advies over bijvoorbeeld het verven van je haar, of je bent benieuwd wanneer je pakketje met L'Oreal Haarverf precies wordt geleverd, dan staat onze klantenservice voor je klaar. Ook kunnen zij je meer vertellen over je favoriete producten en de werking ervan! Onze klantenservice is telefonisch te bereiken op 033 258 43 43, of via [email protected].
Lees meer
Lees minder