Sale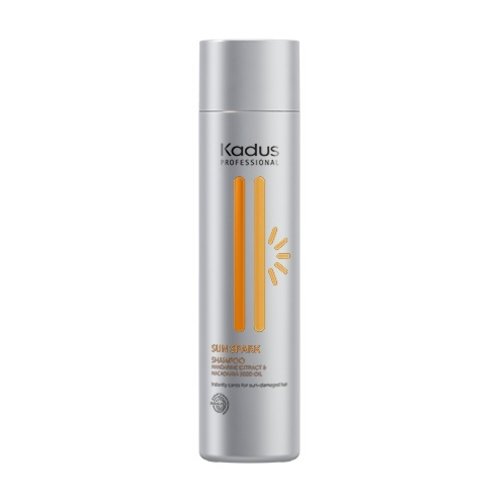 Sun Spark Shampoo
Kadus Sun Spark Shampoo reinigt en verzorgt het haar dat door de zon is beschadigd. Deze shampoo beschermt het haar tegen UV stralen en geef schitterende glans.
Sale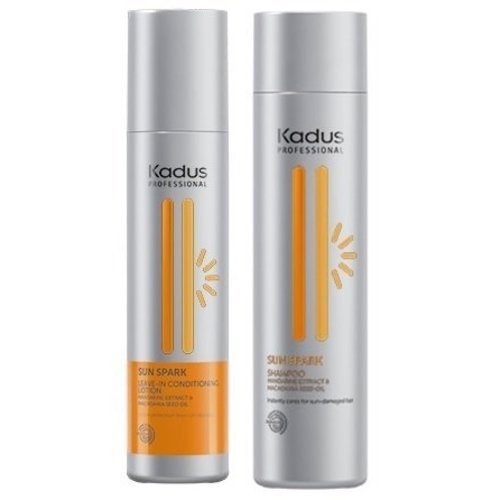 Sun Spark Duo Pack
Sale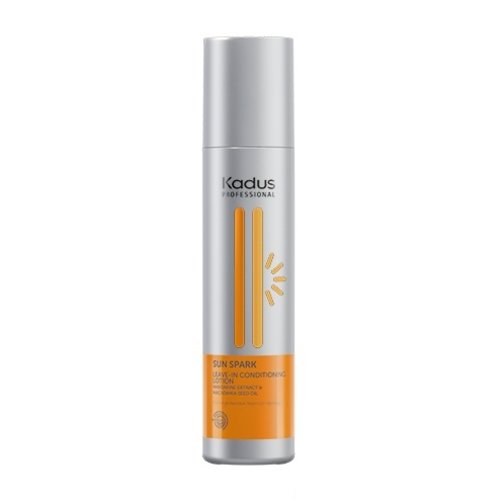 Sun Spark Leave-In Conditioning Lotion
Kadus Sun Spark Leave-In Conditioning Lotion is een verzorgende conditioner en beschermt tegen UV Straling.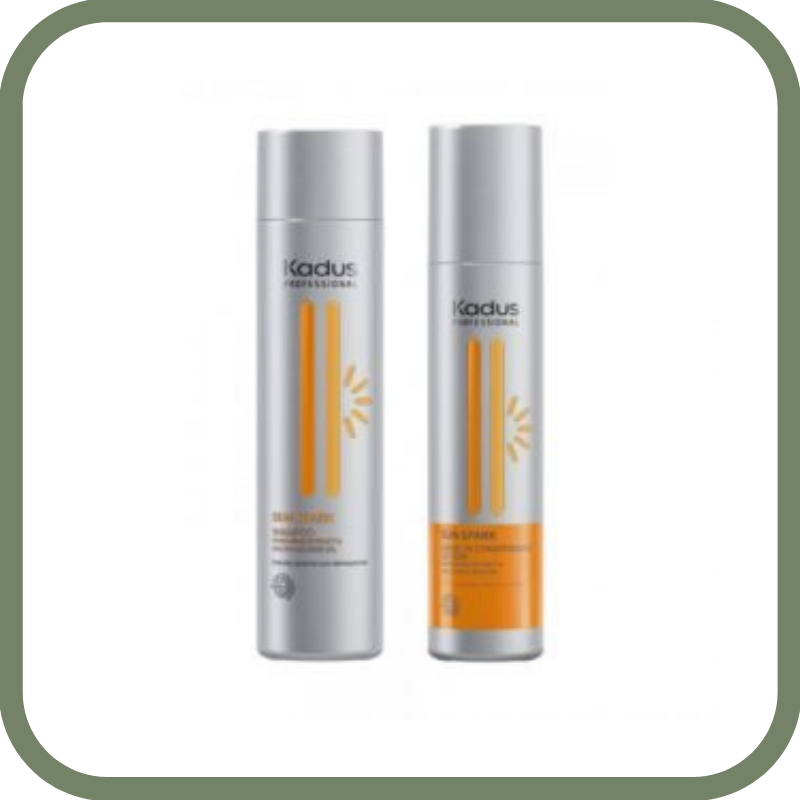 Kadus Sun Spark
Het merk Kadus is ontstaan in 1919. Een Duitse kapper genaamd Ludwig Kegel bracht een product op de markt met de naam Kadus. Hieruit is het merk verder ontstaan. Sinds 1974 werkt het merk nauw samen met Wella. Het is uitgegroeid tot een zeer succesvol merk dat bekend staan om goede kwaliteit voor een betaalbare prijs. Na deze succesvolle opening bracht hij een apparaat op de markt genaamd Kadus. Het is extreem belangrijk om het haar goed te verzorgen. Er zijn verschillende invloeden van buitenaf die het haar kunnen beschadigen. Denk aan verschillende hittetools, maar ook de zon is een grote factor. De zon kan het haar beschadigen maar gelukkig bestaan er producten die het haar kunnen herstellen. Zo ook de Kadus Sun Spark lijn. 
Kadus Sun Spark Shampoo
Deze shampoo heeft meerdere functies voor het haar. De shampoo herstelt beschadigd haar nadat het is blootgesteld aan de zon maar daarnaast beschermt de shampoo het haar ook tegen Uv-straling. De shampoo heeft een heerlijke frisse geur en zorgt voor de ultieme glans in het haar. Er is niet veel nodig van het product om voor het optimale resultaat te zorgen. De specificaties van het product op een rijtje:
Herstelt het haar
Beschermt het haar tegen Uv-straling
Zorgt voor een schitterende glans
De shampoo heeft een frisse geur
Zuinig in gebruik
Kadus Sun Spark Leave-In Conditioning Lotion
De Leave-In Conditioning Lotion heeft dezelfde werking als de shampoo. Het haar wordt beschermd tegen Uv-straling. Tegelijkertijd wordt het beschadigde haar hersteld. Het product is zeer effectief en eenvoudig in gebruik. Doordat het een Leave-In product is hoeft het niet uitgespoeld te worden. Het haar voelt zeer zacht aan na gebruik en is gemakkelijk door te kammen. Ook heeft het product een heerlijke frisse geur. De Sun Spark Leave-In conditioner en Sun Spark shampoo zijn ook verkrijgbaar in een voordelig duo-pack.
Klantendienst
Op Kapperssolden.be bieden wij een groot gamma professionele haarproducten aan, tegen de beste promoties! Alle orders worden verstuurd vanuit ons logistiek magazijn in het midden van het land. Honderden pakketten verlaten dagelijks ons magazijn op weg naar een tevreden klant. Voor vragen over producten of leveringen, contacteer gerust onze klantendienst. Wij zijn te bereiken op 03 304 82 77 of via [email protected]. Wij zijn ook te vinden via Facebook of Instagram. 
Lees meer
Lees minder