Sale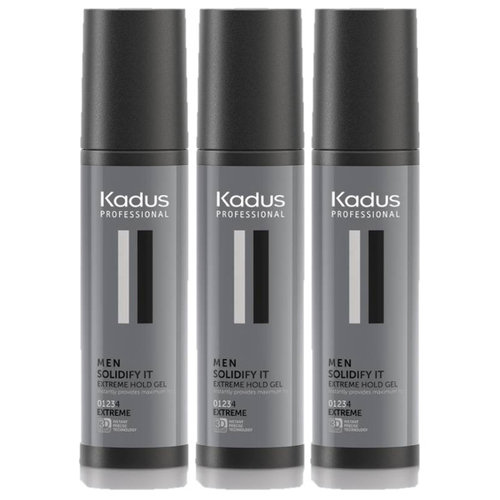 Solidify It 3 Stuks
Kadus Solidify It Extreme Hold Gel, nu super goedkoop ! Bestel Kadus Solidify It Extreme Hold Gel voordelig en snel! Kadus Solidify It Gel aanbieding!
Sale
Adapt It Gel Wax
Dit stylingsproduct van Kadus heeft een unieke dubbele werking. Het is namelijk een gel en een wax in één.
Sale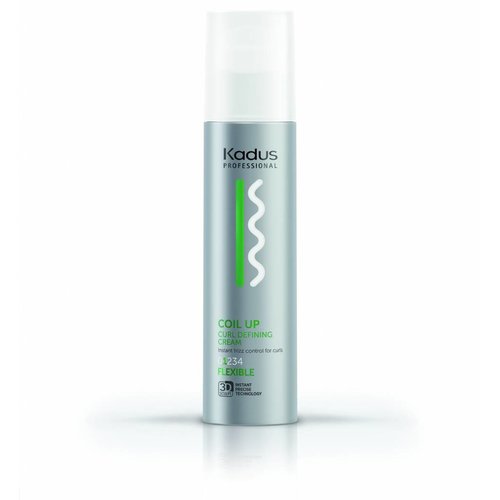 Coil Up Curl Cream
Kadus Coil Up Curl Cream kopen? - Voor 20.00 uur besteld, morgen in huis - Beoordeling van 8,7 Webshop keurmerk - Gratis cadeau bij bestelling vanaf €45,-.
Sale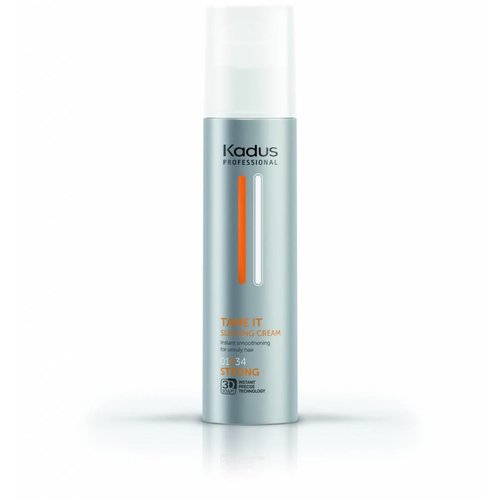 Tame It Sleeking Cream
Kadus Tame It Sleeking Cream is een crème die het haar beschermt tegen de hitte van stylingstools als een föhn of een stijltang.
Voor 20:00 besteld = morgen aan huis geleverd
Afrekenen in een veilige omgeving
Klantendienst via +32 (0)3 304 82 77
Sale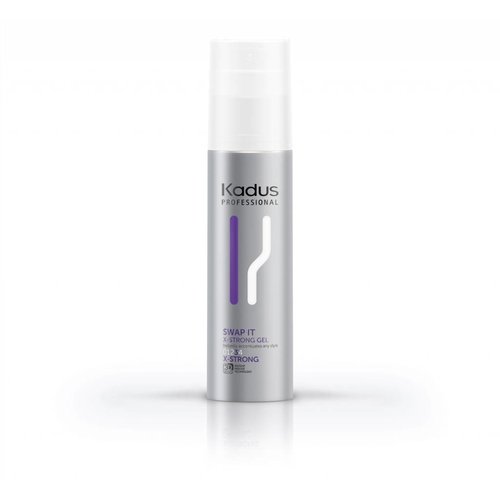 Swap It Extra Strong Gel
Kadus Swap It Extra Strong Gel is een extreem sterke modelleergel.
Sale
Solidify It Extreme Hold Gel
Kadus Solidify It Extreme Hold Gel is een haarproduct dat niet plakt wanneer u uw haar in model brengt of met uw handen door het haar gaat.
Sale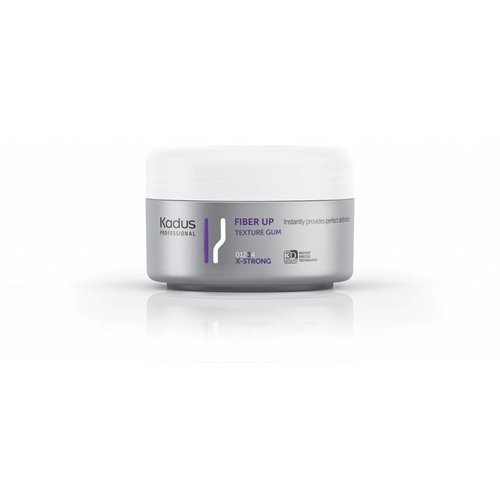 Fiber Up Texture Gum
Kadus Fiber Up Texture Gum is extra sterke fibre gum die pluis tegen gaat.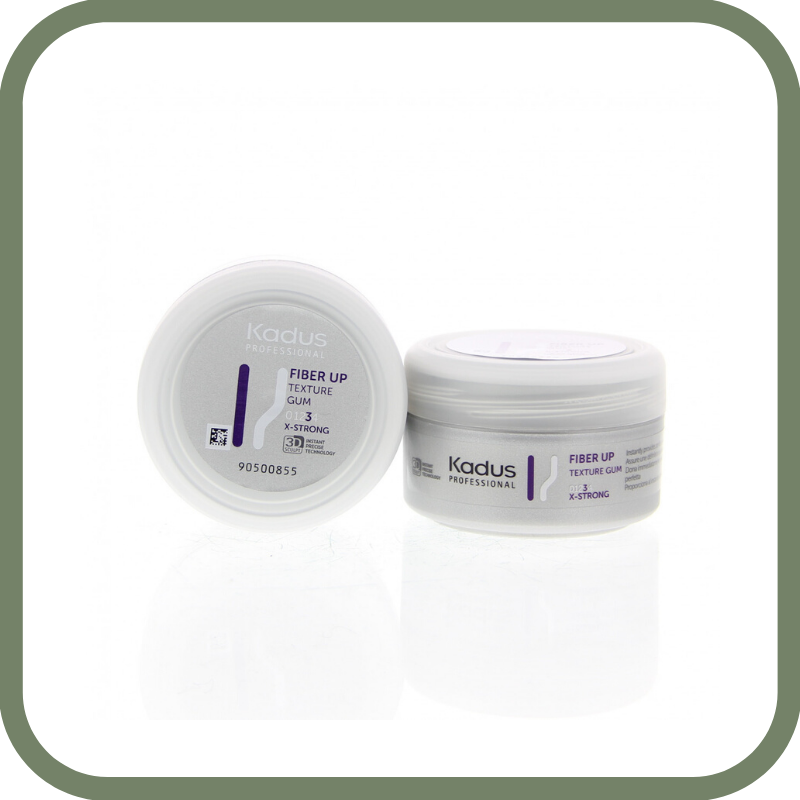 Kadus Texture
Het verzorgen van het haar is zeer belangrijk. Hiervoor zijn verschillende shampoos, conditioners en haarmaskers ontwikkeld. Het stylen van het haar kan daarnaast een hele opgave zijn. Het is belangrijk om het juiste product bij het juiste haartype te vinden. De Kadus Texture lijn bevat producten die ervoor zorgen dat het haar in het gewenste model blijft gedurende de hele dag. De productenlijn bestaat uit haargel en andere stylingsproducten. Het merk Kadus is ontstaan in het jaar 1919 toen een Duitse kapper, Ludwig Kegel, een product op de markt bracht met de naam Kadus. Het merk werkt sinds 1979 nauw samen met Wella. Kadus staat bekend om de goede kwaliteit voor een zeer betaalbare prijs.
Kadus Texture assortiment
Het Kadus texture assortiment bestaat uit verschillende producten. De Kadus Smooth Down Heat Protection Lotion is een lotion voor het haar die het haar zeer glad maakt en tegelijkertijd beschermt tegen verschillende hittetools. Het product geeft het haar een schitterende glans. De Kadus Tame It Sleeking Cream is een crème die het haar ook beschermt tegen hitte van hittetools. Daarnaast heeft het product meerdere functies. Het zorgt voor een zeer glad resultaat waardoor krullen en weerbarstig haar geen kans meer hebben. Daarnaast herstelt het product de vochtbalans van het haar waardoor het niet uitdroogt. Een aantal andere producten die we graag uitlichten:
Kadus Fiber Up Texture Gum

Kadus Coil Up Curl Cream
Kadus Texture Gel
Naast de bovengenoemde texture producten heeft het merk ook verschillende soorten gel. De Adapt It Gel Wax is een product met meerdere functies. Dit product is zowel een gel als een wax. Het product zorgt voor een milde hold en een prachtige glans. Ook heeft het merk de Solidify Gel ontwikkeld. Deze gel zorgt voor de perfecte hold en plakt niet. Ook laat het product geen zichtbare resten achter in het haar. Het haar is gemakkelijk in model te brengen en krijgt een mooie glans en een prachtige structuur.
Snelle levering
Alle orders worden verstuurd vanuit ons logistiek magazijn in het midden van het land. Honderden pakketten verlaten dagelijks ons magazijn op weg naar een tevreden klant. Mochten er vragen zijn over een bepaald product, je wilt advies over bijvoorbeeld het verven van je haar, of je bent benieuwd wanneer je pakketje precies wordt geleverd, dan staat onze klantenservice voor je klaar. Ook kunnen zij je meer vertellen over Kadus en gezonde werking ervan! Onze klantenservice is telefonisch te bereiken op +32 (0)3 304 82 77, of via [email protected]
Lees meer
Lees minder