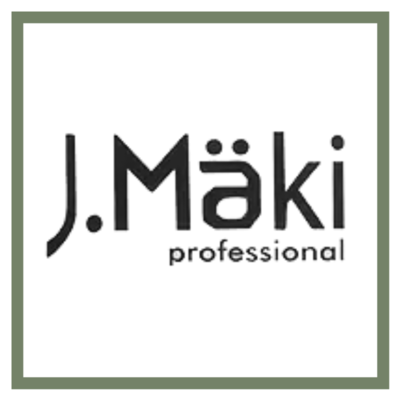 J Mäki
Het merk J.Mäki komt uit Finland. J. Mäki is nog niet erg bekend in Nederland maar doet zijn uiterste best om wereldwijde bekendheid te werven. Het merk heeft zich gespecialiseerd in verzorgende haarproducten en hecht veel waarde aan de behoefte van hun kopers. Het merk heeft een simpel principe. Ze willen zo veel mogelijk gebruik maken van natuurlijke ingrediënten. Alle producten van J. Mäki zorgen voor bescherming tegen UV-straling. De shampoo en conditioner zijn bruikbaar voor alle soorten haartypes met uitzondering van de Color lijn welke gericht is op gekleurd haar.
J. Mäki Assortiment:
De gehele collectie van J. Mäki is te vinden op de site. De producten zijn eenvoudig en snel te bestellen in een veilige betaalomgeving. Wij hanteren de scherpste prijzen op onze site. Het merk bestaat uit de volgende productlijnen:
J. Mäki Shampoo
De verschillende shampoos van J. Mäki hebben ieder een eigen doel. De Volume Shampoo zorgt er voor dat er meer volume in het haar komt terwijl de Repair Shampoo er voor zorgt dat het haar makkelijker en beter herstelt. De shampoos werken ideaal in combinatie met de bijbehorende conditioner.
J. Mäki Conditioner
De conditioners van J. Mäki hebben allemaal hun eigen kracht. De Color Conditioner is bedoeld voor mensen met gekleurd haar en zorgt ervoor dat het haar goed herstelt. De Volume Conditioner zorgt er juist voor dat er meer volume aan het kapsel wordt geboden. Wat alle conditioners van J. Mäki gemeen hebben is dat de combinatie met de bijbehorende shampoo uitstekend werkt. 
Klantendienst
Op Kapperssolden.be bieden wij een groot gamma professionele haarproducten aan, tegen de beste promoties! Alle orders worden verstuurd vanuit ons logistiek magazijn in het midden van het land. Honderden pakketten verlaten dagelijks ons magazijn op weg naar een tevreden klant. Voor vragen over producten of leveringen, contacteer gerust onze klantendienst. Wij zijn te bereiken op 03 304 82 77 of via [email protected]. Wij zijn ook te vinden via Facebook of Instagram.
Lees meer
Lees minder