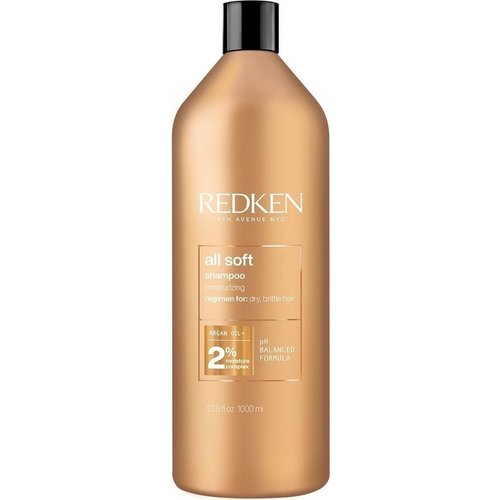 All Soft Shampoo 1000ml
Redken All Soft Shampoo is een herstellende shampoo voor droog en bros haar.
Sale
Kruiden Knoflook Shampoo Haaruitval 250ml
Livayi Kruiden Knoflook Shampoo Haaruitval is een shampoo die helpt tegen haaruitval. De bijzondere formule die bestaat uit knoflook ruikt niet naar knoflook en is zeer effectief.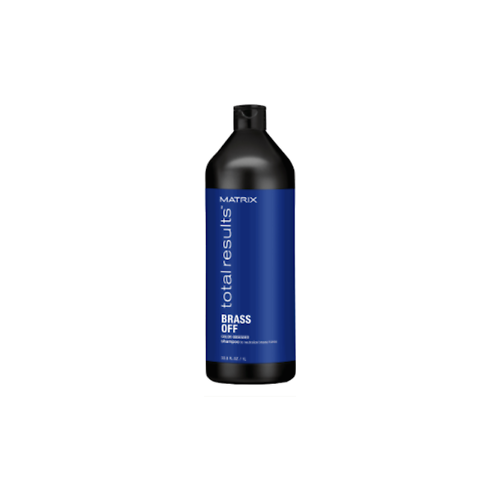 Total Results Brass Off Shampoo 1000ml
Matrix Total Results Brass Off Shampoo 1000ml vermindert goud- en kopertonen van gekleurd en natuurlijk haar en versterkt koele tonen.
Sale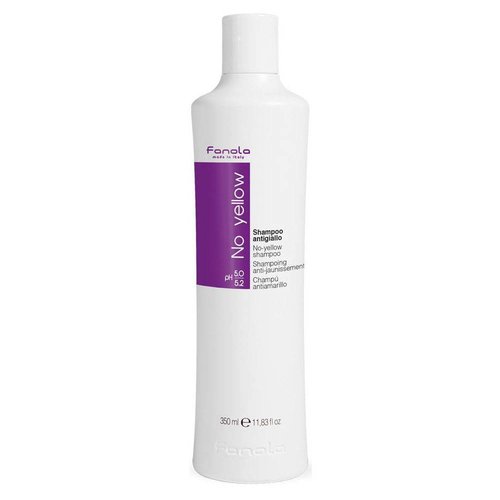 No Yellow Shampoo 350ml
Deze shampoo is een van de meest populaire no yellow shampoos van dit moment en kan worden gebruikt in highlights, balayage, grijs haar, coupe soleil en blond (geblondeerd) haar.
Voor 20:00 besteld = Vandaag Verstuurd*
Afrekenen in een veilige omgeving
Klantendienst via +32 (0)3 304 82 77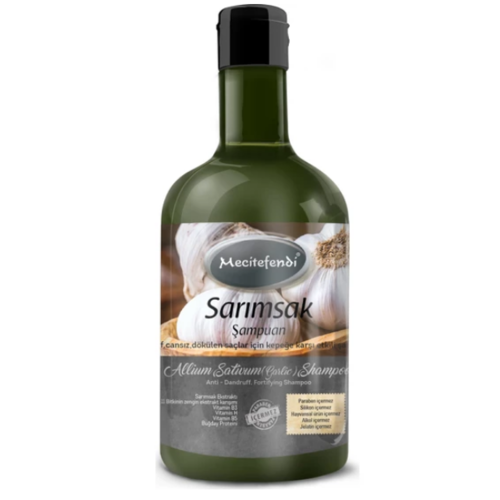 Knoflook Shampoo 400ml
Knoflook zorgt voor versnelling van het haargroei en helpt haarverlies tegen te gaan.
Sale
Shampoo 1000 ml
Orofluido Shampoo 1000 ml, verbetert, herstelt en versterkt het haar vanaf de wortel. Orofluido Shampoo is een regelrechte hit! Orofluido Shampoo, zeer voordelig!
Sale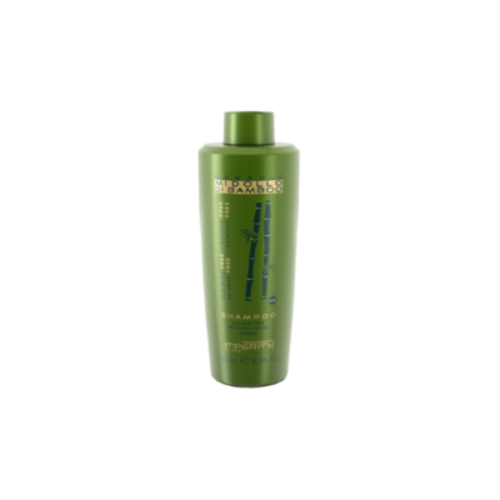 Organic MiDollo Di Bamboo Shampoo
Imperity Organic Mi Dollo Di Bamboo Shampoo! Goedkoop online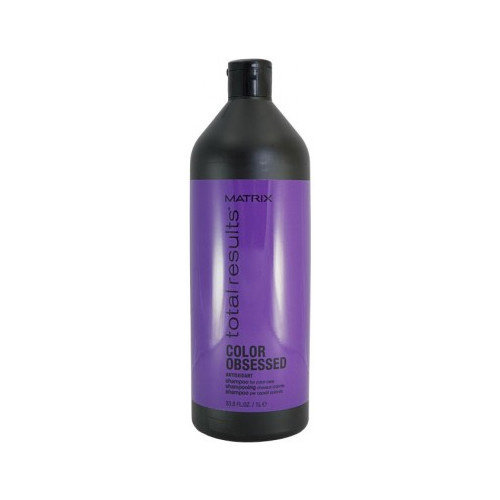 Total Results Color Obsessed Shampoo 1000ml
Matrix Total Results Color Obsessed Shampoo is een mild reinigende shampoo, voor mensen met gekleurd haar.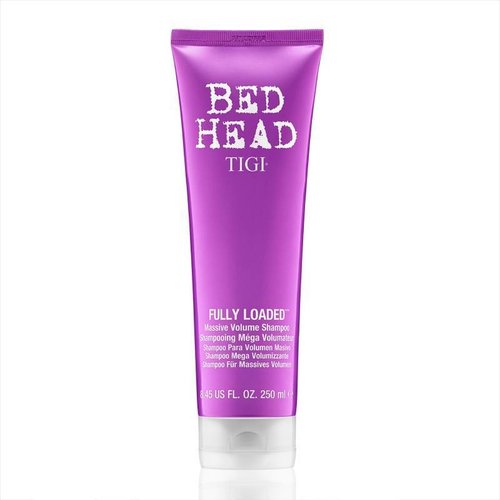 Bed Head Fully Loaded Massive Volume Shampoo
Tigi Bed Head Fully Loaded Massive Volume Shampoo - Gratis gift - Veilig Online Winkelen - Webwinkel Keurmerk - De HairandBeauty Webshop -
Sale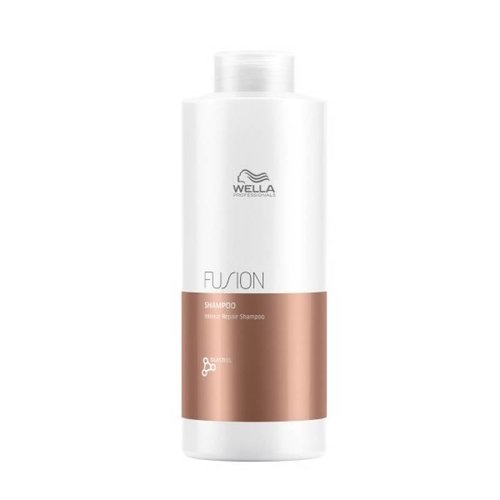 Fusion Intense Repair Shampoo 1000ml
Reinig je haar op een milde wijze met de Fusion Intense Repair Shampoo. Deze shampoo is speciaal gericht op het herstellen van beschadigd haar en zal het haar dus op de juiste manier verzorgen en voeden.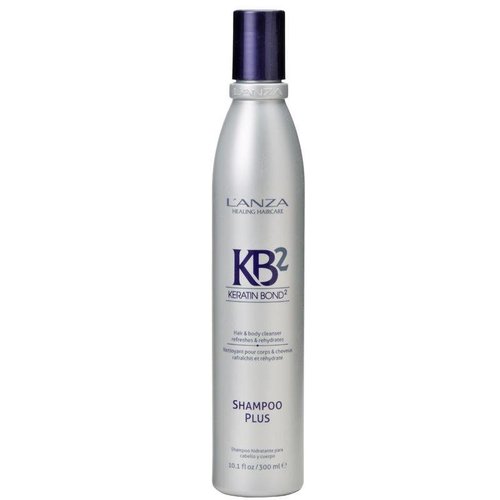 Shampoo Plus
Lanza bestel je goedkoop online. Snel geleverd - Telefonisch advies - Gratis gift- De goedkoopste online - Bestel snel!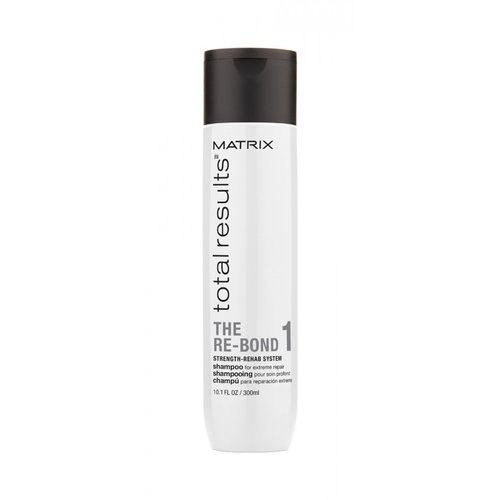 Total Results Re-Bond Shampoo 300ml
Total Results Re-Bond Shampoo 300ml is een shampoo die beschadigt haar weer tot leven wekt.
Shampoo
Shampoo is het meeste gebruikte haar verzorgingsproduct in de wereld. Er zijn ook ontzettend veel soorten shampoo voor alle soorten haartypes en behandelingen. Shampoo reinigt het haar, verwijdert vuil, vet en nare luchtjes. Alle shampoos bestaan uit verschillende soorten ingrediënten die allemaal hun eigenschappen hebben. Shampoo is een van de basisproducten die nodig zijn bij de verzorging van ons haar. Je haar heeft aandacht nodig en die geef je het onder andere door het regelmatig te wassen. Iedereen is anders en elke haartype heeft een andere shampoo nodig. Daarom zijn er verschillende soorten shampoos, die aansluiten op ieders behoeften.
Haar wassen: geniet er ook van!
Het regelmatig wassen van je haar is een noodzaak om het haar mooi en gezond te houden. Maar haar wassen is ook een zeer plezierige bezigheid. Het masseren van de hoofdhuid met een verkwikkende shampoo geeft ook een bijzondere kalmerend gevoel. Geniet van het prettige gevoel van warm water, shampoo en een streling van je haar en hoofdhuid.
Alle shampoo is toch hetzelfde?
Vaak hoor je die fabel nog verteld worden, alsof het geen verschil maakt welke shampoo je gebruikt bij het wassen van je haar. Dat is beslist een vergissing. De basisingrediënten zijn voor 90% hetzelfde in iedere shampoo, maar het gaat juist om die extra toevoegingen. Als jij problemen hebt met jouw haar, is het beslist de moeite waard op zoek te gaan naar dat product of dat merk waar je het meeste baat bij hebt. Lees er eens wat over of vraag advies aan een expert zoals je kapper.
Speciale zorg voor speciale gevallen
Is jouw haar beschadigd of heb je last van roos? In dat geval heeft jouw haar speciale zorg nodig en daarvoor zijn ook speciale producten beschikbaar. Met een juiste shampoo kun je beschadigd haar herstellen, bijvoorbeeld met de L'Oreal Serie Expert Absolut Repair Lipidium Shampoo, of ervoor zorgen dat roos verdwijnt, bijvoorbeeld met de Goldwell Dualsenses Scalp Specialist Anti-Dandruff Shampoo. Verder kun je bijvoorbeeld ook kiezen voor shampoo voor gekleurd haar, bijvoorbeeld L'Anza Healing Color Care, en snel vet wordend haar. Voor snel vet wordend haar is Impevita Anti Dandruff/Greasy Shampoo de ideale shampoo! Heeft jouw haar extra zorg nodig, kun je bij Kapperssolden terecht voor een geschikt product!
Te warm wassen is slecht voor je haar
Haar is 'dood' materiaal met een beschermlaagje erover heen. Shampoos zijn meestal zo gemaakt dat ze het beste werken bij lauw water. Te warm water zorgt er ook voor dat het beschermlaagje sneller wordt afgebroken en dat is niet goed voor je haar. Als je graag heet doucht, pas dan de temperatuur van het water aan voordat je begint met het wassen van het haar.
Een shampoo voor elk seizoen
In de zomer heeft haar vaak meer zorg nodig. Door de blootstelling aan de zon wordt het haar onder andere sneller droog. Kies daarom voor een product dat jouw haar beschermt tegen uv-straling, bijvoorbeeld de Label.M Honey & Oat Shampoo. Op die manier houd je jouw haar ook in de zomer mooi glanzend en gezond. Voor de andere seizoenen kun je dan voor meer algemene producten kiezen.
Onze favoriete shampoos
Lees meer
Lees minder