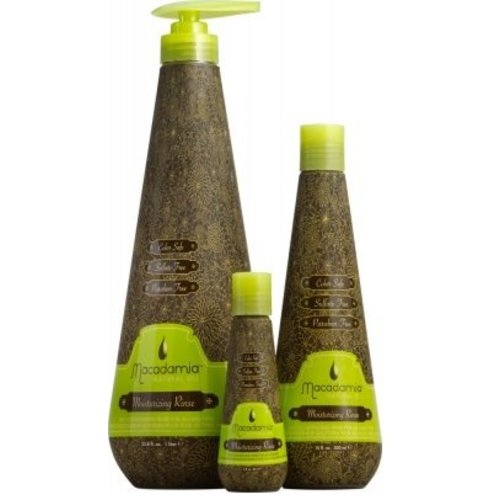 Moisturizing Rinse Conditioner
Macadamia Moisturizing Rinse Conditioner, voedend, herstellend, beschermend en verjongend. Macadamia Moisturizing Rinse Conditioner, bevat natuurlijke oliën!
Sale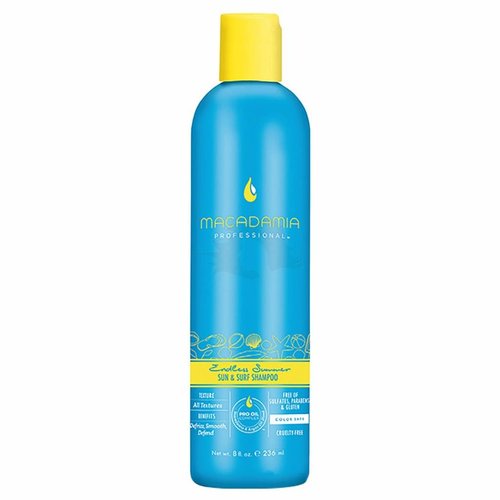 Endless Summer Sun & Surf Shampoo
Mild reinigende shampoo geschikt voor dagelijks gebruik. Ideaal voor in de zomer, verwijderd moeiteloos zout en chloorresten.
Macadamia
Macadamia Professional is een haarverzorgingsmerk vernoemd naar de gelijknamige noot uit Australië. De Aboriginals aten deze voedzame noten honderden jaren geleden al. In de beautywereld staat deze noot bekend om zijn olie. Macadamia olie is zeer rijk aan antioxidanten en vitamine E. In combinatie met Argan olie heeft het merk de meest luxe producten ontwikkeld die ultiem verzorgend zijn voor het haar.
In de Macadamia olie zit een hoog Omega 7 gehalte, hoger dan alle andere oliën die beschikbaar zijn op de markt. In combinatie met Argan Olie, die rijk gevuld is met Omega 9, wordt er een prachtige glans gecreëerd. De combinatie van de twee oliën maakt de producten van Macadamia Professional uniek. Het haar wordt diep van binnenuit verzorgd waardoor het haar direct zichtbaar gaat stralen. Bovendien ruikt het erg lekker!
Macadamia Professional Natural Oil
Australië is op dit moment marktleider in de export van Macadamia noten. Dankzij deze noten heeft Macadamia Natural Oil een heerlijk verzorgend effect op uw haar. Deze prachtige productenlijn is de originele lijn van het merk en bevat verschillende haarproducten die ieder een uniek verzorgend effect hebben op uw haar. Of je nou lang, krullend of kort haar hebt, Macadamia Natural Oil voorziet elk haartype van verzorging en styling! Probeer bijvoorbeeld de Macadamia Natural Oil Deep Repair Masque of de heerlijke Healing Oil Spray.
Macadamia Professional Assortiment
Naast de originele productenlijn onderscheidt Macadamia Professional 3 andere verzorgende lijnen voor verschillende haartypes:
Ultra Rich Moisture

Nourishing Moisture

Weightless Moisture
De Ultra Rich Moisture lijn is ontwikkeld voor dik (kroes) haar. Droog, krullend en chemisch behandeld haar wordt perfect verzorgd met de producten uit deze lijn. De vochtbalans van het haar wordt hersteld terwijl pluis en beschadiging worden tegengegaan.
De Nourishing Moisture lijn van Macadamia Professional focust zich op normaal tot dik, droog haar. De haren worden tot in de puntjes gehydrateerd waar nodig zodat het weer gezond wordt en gaat stralen.
De Macadamia Professional Weightless Moisture lijn is bedoeld voor fijner haar. Dun en slap haar krijgt weer een enorme volume boost. De haren worden gehydrateerd en versterkt zodat er meer veerkracht in komt.
Macadamia Professional Sun & Surf
Deze speciale lijn van het merk is ontwikkeld voor de verzorging van het haar bij veel blootstelling aan zon en zee. Sun & Surf beschermt de haren tegen UV straling en factoren zoals zout en chloor. De fijne oliën in de producten verzorgen het haar en maken het sterk genoeg voor zonovergoten omstandigheden. Ideaal voor op vakantie!
De producten van Macadamia Professional zijn parabenen, sulfaten en gluten vrij. Daarnaast vervagen ze de haarkleur niet en is het merk anti-dierproef!
Klantendienst
Mochten er vragen zijn over een bepaald product, je wilt advies over bijvoorbeeld het verven van je haar, of je bent benieuwd wanneer je pakketje precies wordt geleverd, dan staat onze klantenservice voor je klaar. Ook kunnen zij je meer vertellen over je favoriete producten en de werking ervan! Onze klantenservice is telefonisch te bereiken op 033 258 43 43, of via [email protected].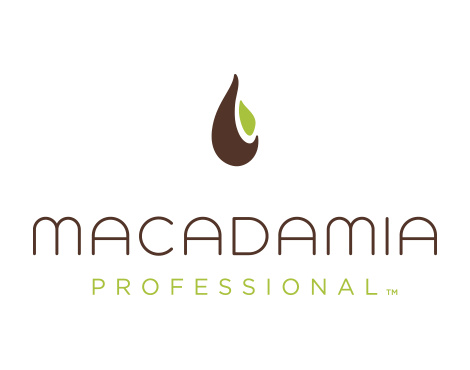 Lees meer
Lees minder