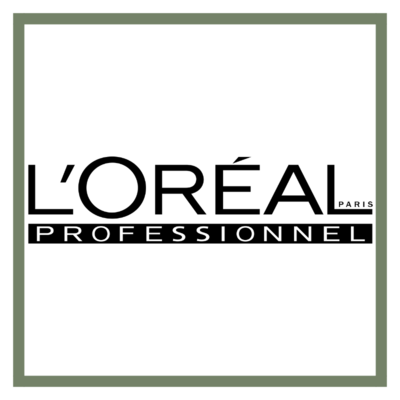 L'Oreal Professional
L'Oréal is een Frans bedrijf opgericht in 1909 door de jonge scheikundige Eugéne Schueller. Het begon met de haarkleuringsformule Oréal. Schueller ontwikkelde en produceerde het product zelf en verkocht het aan verschillende kappers in Parijs. Het bedrijf registreerde zich onder de naam 'Société Française de Teintures Inoffensives pour Cheveux', wat in het Nederlands vertaald naar de Franse stichting voor veilig verven van haren. Niet veel later werd het bedrijf van Schueller omgedoopt tot L'Oréal.
L'Oréal heeft tientallen topmerken onder zijn hoede, wat het bedrijf een van de grootste spelers op de (haar)verzorging en cosmetica markt maakt. Denk bijvoorbeeld aan professionele merken zoals Redken en Kérastase, maar ook bekende merken Garnier, Lancome en Vichy vallen onder L'Oréal. De ervaring van dit merk is vanzelfsprekend te noemen met deze rijke geschiedenis en vele partners.
L'Oréal Assortiment
Het merk focust zich met name op haarverf, styling, verzorging en cosmetica producten. Ze komen zelfs met een uitgebreide mannen lijn: L'Oréal Homme. Deze lijn bestaat zowel uit care als stylingproducten en is geliefd bij de verzorgde man.
L'Oréal Haarverf
Haarkleuring is de start van L'Oréal geweest en het merk heeft dan ook een breed scala aan Haarverf producten op de markt gebracht. Permanente kleuringen zoals de Majirel en ammoniak vrije Inoa lijnen, semi-permanente kleuringen zoals de Dia lijn en zelfs een permanente doorschijnende kleuring, de Luo Color. De kwaliteit van deze haarverven is ongekend en de producten worden dan ook graag in salons gebruikt over de hele wereld.
L'Oréal Verzorging
De L'Oréal Serie Expert lijn is een complete haarverzorgingslijn voor alle denkbare haartypes, krullen, beschadigd haar, zilvergrijs gekleurd haar, droog haar, noem het maar op. Voor elk type of probleem is er een sub-lijn met de beste producten voor de bescherming en verzorging van het haar. Onder andere shampoo, conditioner, haarmaskers en haaroliën zijn verkrijgbaar.
L'Oréal komt daarnaast met specifieke verzorgingslijnen:
L'Oréal Styling
Ook op het gebied van styling is L'Oréal niet achtergebleven. Fijne producten zoals de Infinium Haarsprays en de Steampod 2.0 stoom stijltang met voedend effect zijn geliefd bij consument en professional. Het meest uitgebreid is de L'Oréal Tecni.art lijn. Van spray tot paste en wax, deze styling lijn die staat voor creativiteit heeft alles. Het meest bekend onder de mannen is de Tecni art Web, een vormgevende pasta voor het maken van ruige kapsels. Bij de vrouwen doet de Tecni art Get Dusty, Super Dust volumepoeder het goed.
Klantendienst
Op Kapperssolden.be bieden wij een groot gamma professionele haarproducten aan, tegen de beste promoties! Alle orders worden verstuurd vanuit ons logistiek magazijn in het midden van het land. Honderden pakketten verlaten dagelijks ons magazijn op weg naar een tevreden klant. Voor vragen over producten of leveringen, contacteer gerust onze klantendienst. Wij zijn te bereiken op 03 304 82 77 of via [email protected]. Wij zijn ook te vinden via Facebook of Instagram.
Lees meer
Lees minder