Sale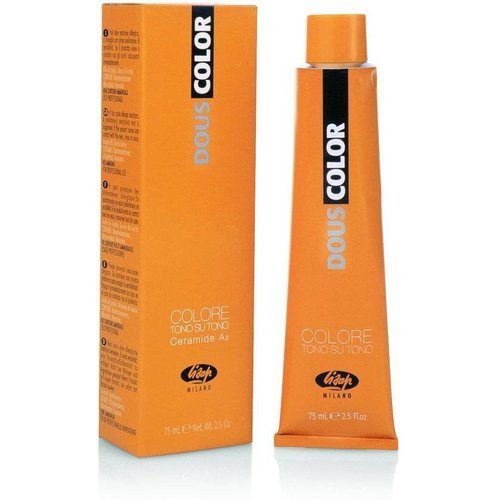 Douscolor 75ml
Lisap Douscolor is een semi-permanente haarverf die verkrijgbaar is in 32 verschillende kleuren.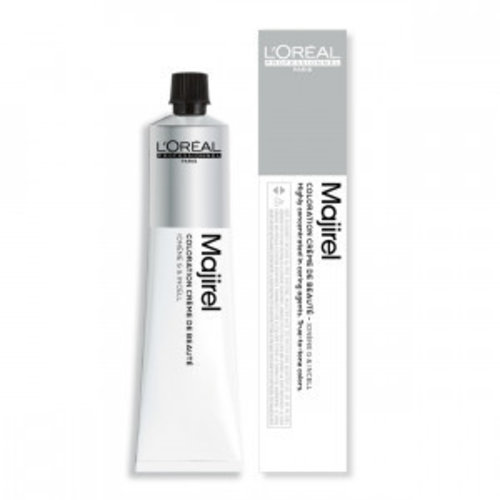 Majirel Hi.Cover
L'Oreal Majirel Hi.Cover, natuurtinten met een diep en intensief kleurresultaat.
Sale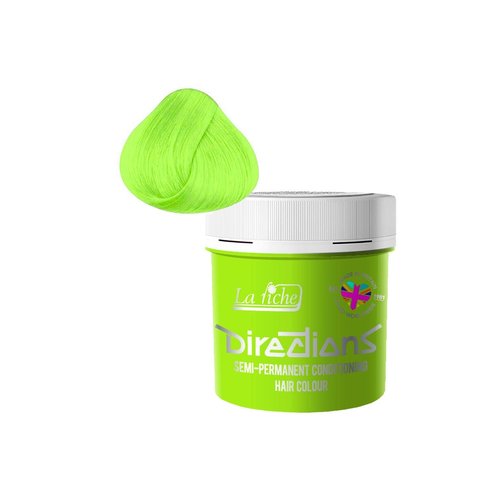 La Riche Directions Colors Fluorescent Green
La Riche Directions Colors Fluorescent Green is een semi-permanente haarkleuring.
Sale
Colorance Demi Permanent Hair Color
Goldwell Colorance Bus is een demi permanente haarkleur methode zonder ammoniak. Deze haarmethode zorgt voor een hoogglanzend kleurresultaat.
Voor 20:00 besteld = Vandaag Verstuurd*
Afrekenen in een veilige omgeving
Klantendienst via +32 (0)3 304 82 77
Sale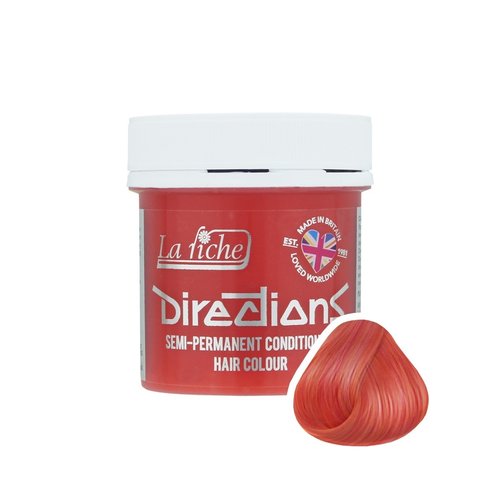 Directions Colors Peach
La Riche Directions Colors Peach is een semi-permanente haarkleuring.
Sale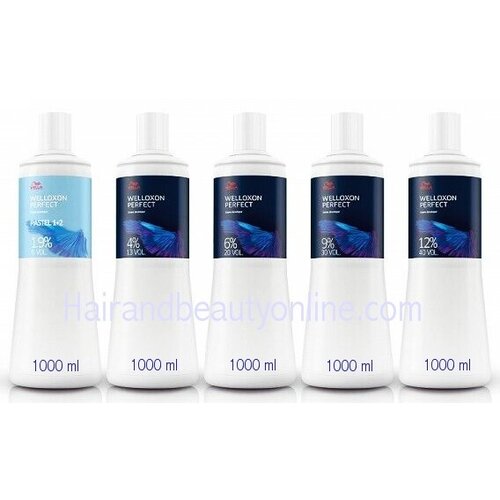 Welloxon Perfect, 1000 ml
Wella Welloxon Perfect Waterstof, waterstofperoxide dat zorgt voor gelijkmatige verdeling van de kleur pigmenten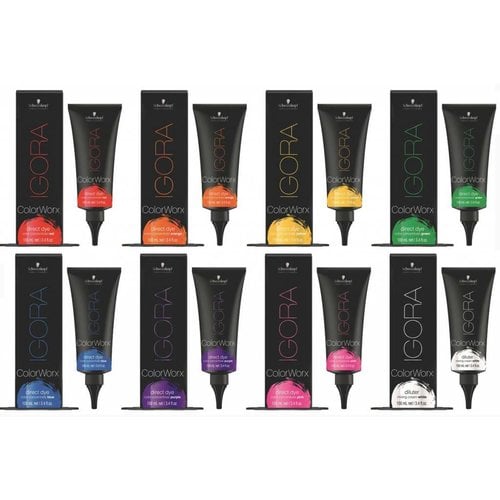 Igora ColorWorx
Schwarzkopf Igora ColorWorx is de meest intense en lang houdbare semi-permanente haarverf van Schwarzkopf.
Sale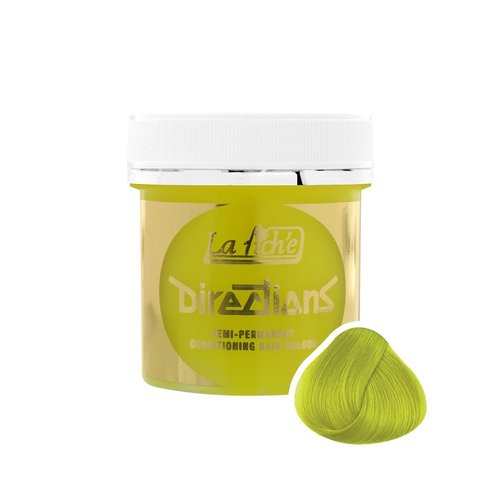 Directions Fluorescent Yellow
La Riche Directions Colors Fluorescent Yellow is een semi-permanente haarkleuring.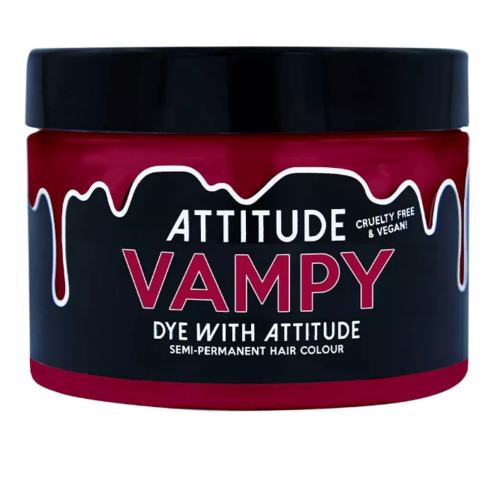 Hair Dye Vampy 135ml
Attitude Hair Dye is een lijn unieke semi-permanente haarverf bestaande uit 24 verschillende kleuren. Attitude Hair Dye is een semi-permanente haarverf!
Sale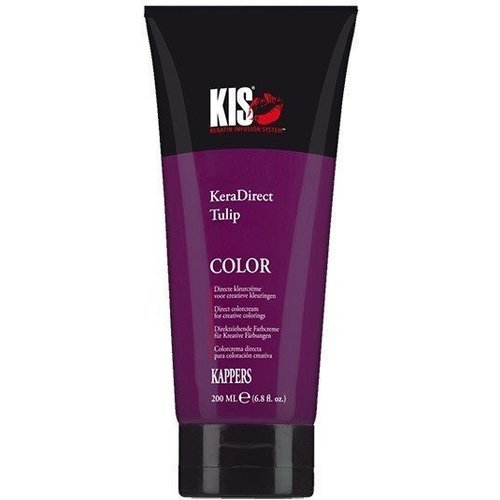 KeraDirect Haarverf Tulip
KIS KeraDirect Haarverf Tulip zorgt voor creatieve modekleuren in een handomdraai. De serie bestaat uit zeven intensieve kleuren plus de KeraDirect Clear.
Sale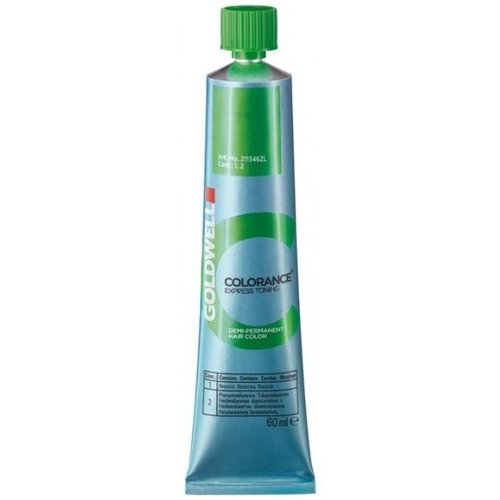 Colorance Express Toning Tube
Goldwell Colorance Express Toning Tube is een demi permanente haarkleur methode zonder ammoniak. Deze haarmethode zorgt voor een hoogglanzend kleurresultaat.
Sale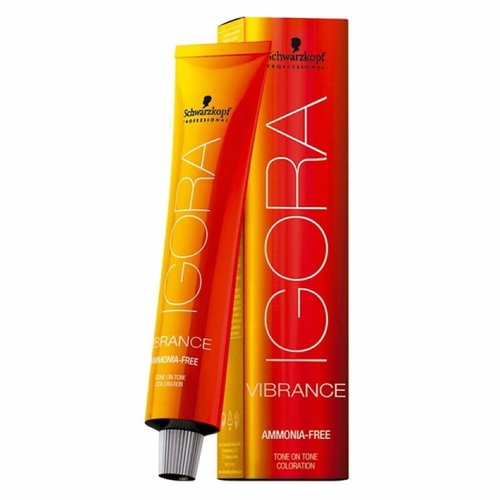 Igora Vibrance
Schwarzkopf Igora Vibrance, Demi-permanente kleuring. Stralende modekleuren met intensief verzorgingscomplex en ultieme grijsdekking!
Semi Permanente Haarverf
Heb je ook wel eens genoeg van je natuurlijke haarkleur? Wil je wel eens een compleet nieuwe haarkleur uitproberen, maar niet voor altijd? Dan kan het kleuren van je haren met semi-permanente haarverf voor jou een uitkomst zijn. Semi-permanente haarverf geeft je een tijd lang een nieuwe haarkleur, maar zal na verloop van tijd vervagen zodat je eigen haarkleur weer tevoorschijn komt. Met semi-permanente haarverf kun je nieuwe kleuren uitproberen en als ze niet bevallen, dan zijn je haren ook zo weer ontkleurd.
De werking van semi permanente haarverf
Een semi-permanente haarverf bestaat uit twee soorten pigmenten. Naast volledige pigmentdeeltjes bevat semi-permanente haarverf ook onontwikkelde pigmentdeeltjes. Je haren bestaan uit schub-achtige structuren die over elkaar heen zitten. In semi-permanente haarverf zit ook een activator. In de meeste gevallen is dit peroxide in een concentratie van 1,5 - 3 %. Peroxide opent de schubben van je haren en de zeer kleine onontwikkelde pigmentdeeltjes gaan tussen de schubben zitten. Deze pigmentdeeltjes dringen niet diep in je haren door. Tijdens het inwerken reageren ze met de zuurstof die vrijkomt uit de peroxide, waardoor ze een kleur aannemen. Het resultaat is een oppervlakkige, maar nog steeds goede dekking.
Waar moet ik op letten met semi permanente haarverf?
Vanwege de peroxide is het van belang dat je ogen geen contact maken met je haarverf. Als je hoofdwondjes hebt, zal de peroxide kunnen prikken. Je hoeft je daar geen zorgen om te maken. Peroxide in een lage concentratie is niet schadelijk en werkt zelfs ontsmettend. Als je van nature poreus haar hebt, is het lastig om de mate van kleuring goed te sturen. Je kunt ineens van heel licht naar heel donker haar gaan. Een semi-permanente kleuring werkt volgens het principe "kleur op kleur". Dat houdt in dat je je haren er niet lichter mee kunt maken, maar wel donkerder. Gebruik een semi-permanente kleuring om een nieuwe kleur uit te proberen of om je natuurlijke uitgroei op de gewenste kleur te krijgen.
Verzorging van je haar na semi-permanente haarkleuring
Het is erg belangrijk om gekleurd haar goed te verzorgen. Het is namelijk kwetsbaarder en wanneer je het veel verft, kan het sneller dof worden. Om zo lang mogelijk te genieten van je nieuwe haarkleur is het daarom raadzaam om een speciale shampoo en conditioner voor gekleurd haar te gebruiken, zoals keratine verzorging. Daarnaast is een verzorgend haarmasker ook altijd een goed idee. Het goed na-verzorgen van het haar is zowel bij semi-permanente als permanente haarkleuringen een goed idee.
Kleurkeuze bij tijdelijke haarkleuring
Wanneer je kiest voor semi-permanente haarkleuring kun je het zelf zo gek maken als je wilt. Je kunt natuurlijk kiezen voor natuurlijke kleuren, zoals blond, bruin of zwart, maar waarom zou je niet een keer kiezen voor iets anders? De laatste jaren is colorful hair een trend en hiervoor gebruik je felle kleuren haarverf. Maar ook granny hair is nog steeds razend populair. Veel jonge vrouwen kiezen voor grijze haren of een grijze gloed over hun haar. Benieuwd hoe deze kleur jou staat?
Kapperssolden helpt je verder
Kapperssolden heeft een volledig assortiment semi-permanente haarverfsoorten en levert je tevens alle mogelijke onderhoudsproducten voor mooi, soepel en verzorgd haar. Bestel je producten vóór 20:00 uur en je kunt de volgende dag al een levering tegemoet zien.
Binnen ons assortiment zijn er uiteraard een aantal haarkleuring producten onder onze klanten. Deze willen wij jullie niet onthouden. Hier de top 5!
Wil je je haarkleur tussen twee kleur- of blondeer behandelingen wat opfrissen? Wella Color Fresh Create Liquid haalt de haarkleur weer naar de oppervlakte. Dit zorgt ervoor dat het haar er mooi en verzorgd uitziet.
Advies nodig bij de keuze voor de juiste haarkleuring?
Twijfel je nog welk merk haarverf voor jou het meest geschikt is? Of wil je toch nog wat meer weten over de verschillen tussen semi-permanente en permanente kleuring? Neem dan gerust contact met ons op. Wij helpen graag een handje mee in de grote keuze haarkleuring. Je bestelling kun je veilig betalen met de bekende betaalmethoden, zoals iDeal, creditcard en PayPal.
Omdat ieder haar toch even net wat anders is, kan het eindresultaat van haarverf of een kleurspoeling afhangen van de haarkleur en het haartype. Daardoor kunnen wij bij Kapperssolden geen garantie op het resultaat kan geven. Wij adviseren dan ook om de bijsluiter goed door te lezen en de instructies op de juiste manier op te volgen. Uiteraard kunnen wij ook altijd helpen bij de kleurkeuze of advies, voor zo ver dat natuurlijk mogelijk is via mail of telefoon.
Lees meer
Lees minder