Sale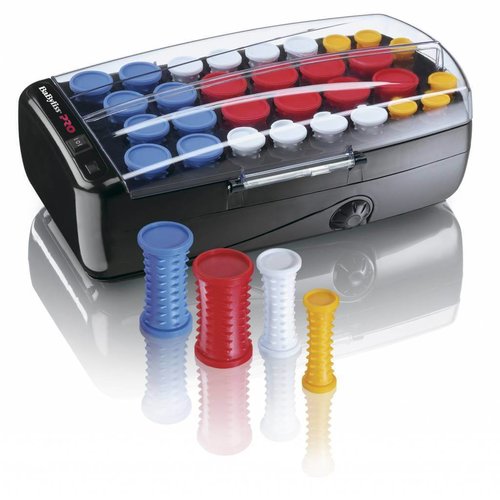 BAB3031e Krulset
BaByliss Pro BAB3031E Krulset voor prachtige krullen! Wordt geleverd met 30 rollers in verschillende maten. Temperatuuraanduiding en keramische bekleding.
Sale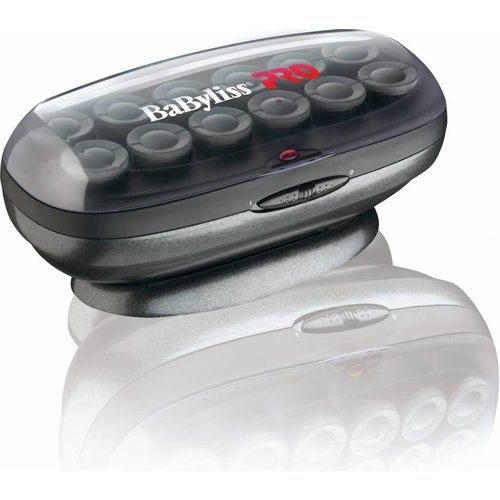 BAB3025e Krulset
Babyliss Pro BAB3025e Krulset wordt geleverd met 12 jumborollers van 38mm. Warmt zeer snel op. Keramische titanium coating. Incl spelden en vlinderklemmen.
Sale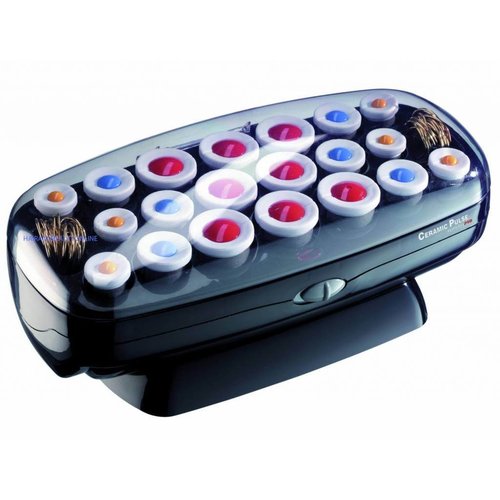 BAB3021E Krulset
BaByliss Pro BAB3021e Krulset wordt geleverd met 20 rollers in verschillende maten. 400 Watt en inclusief spelden en vlinderklemmen. Voor prachtige krullen!
Krulset
Een leuk feestje of een zakelijk event? Of gewoon omdat je je extra mooi wilt voelen vandaag! Er is altijd een reden voor een mooie bos krullen. En heb je die niet van nature? Geen paniek, want met een professionele krulset kun je thuis ook prachtige krullen creëren in een handomdraai!
Een krulset is eenvoudig in gebruik
Breng jouw haar mooi in model met behulp van een krulset uit ons assortiment. Door middel van een handig controlelampje kun je altijd zien of de rollers op de juiste temperatuur zijn. Erg handig! De rollers zijn keramisch bekleed voor het behoud van warmte. In de sets zitten verschillende maten rollen. Hiermee kun je verschillende maten krullen aanbrengen in jouw haar of in het haar van jouw klant in de kapperszaak. Ideaal product!
Klemmen voor krulset
Bij de setjes zitten bijpassende klemmen om de rollers op zijn plaats te houden. Zo creëer je zeer eenvoudig de meest prachtige krullen in jouw haar zonder veel gedoe. De rollers zijn bekleed met fluweel waardoor ze prettiger in gebruik zijn en beter zijn voor het haar. Bij de meeste sets zitten zowel vlinderklemmen als rechte klemmen. Aan jou de keuze wat voor jou het fijnste werkt.
Ons aanbod professionele krulsets
De Babyliss Pro BAB3025e wordt geleverd met 12 jumborollers van 38mm. Warmt zeer snel op en heeft een Keramische titanium coating. Inclusief spelden en vlinderklemmen.
De Babyliss Pro BAB3021E is een krulset zeer geschikt voor professioneel gebruik. Deze krulset bevat een keramische, fluwelen coating voor een betere verdeling en controle van de temperatuur. Deze krulset zorgt ervoor dat de krullen zeer lang in model blijven. De 20 rollers worden geleverd in 3 verschillende maten, 8 grote, 6 middelgrote en 6 kleine.
Babyliss Pro BAB3031e is een XL set met 30 verschillende rollers; 8 extra grote rollers (40mm), 8 grote rollers (35mm), 8 middelgrote rollers (30mm) en 6 kleine rollers (25mm). Deze set heeft 2 warmte-instellingen waarmee je de warmte kan aanpassen aan het haartype. Zo wordt beschadiging en uitzakking voorkomen. Door middel van het handige controlelampje op de houder kan je zien of de juiste temperatuur bereikt is.
Lees meer
Lees minder