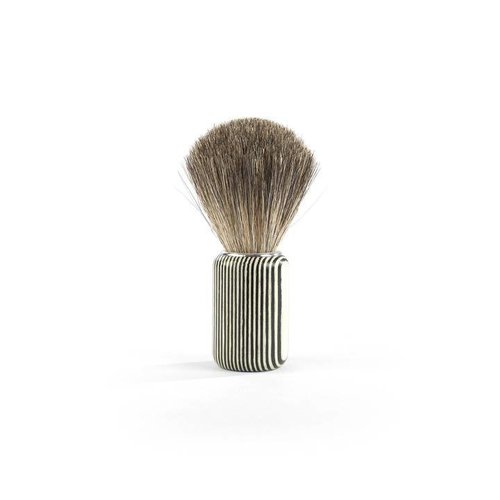 Scheerkwast Grey
Burbarys scheerkwast grey voor mensen die toch een kwast willen met dassenhaar, maar niet te diep in de buidel willen tasten.
Sale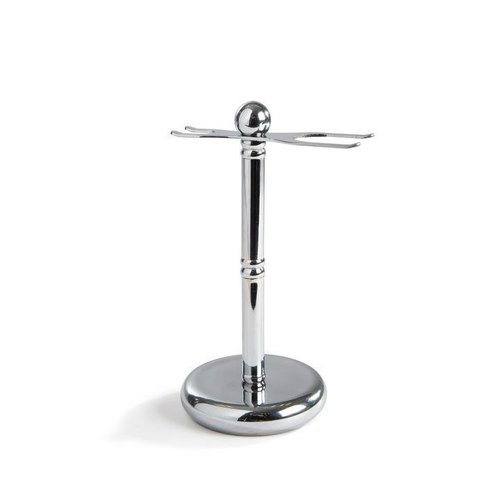 Scheerkwasthouder
Barburys Scheerkwasthouder, ideaal om een scheerkwast en een scheermes op te bergen.
Sale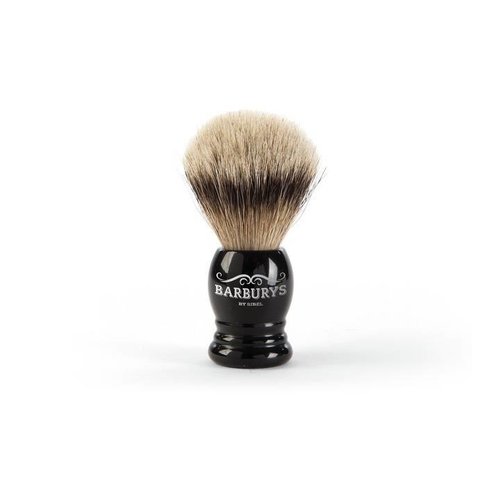 Scheerkwast Silver
Barburys scheerkwast silver is een kwast gemaakt van het zachtste en soepelste dassenhaar.
Sale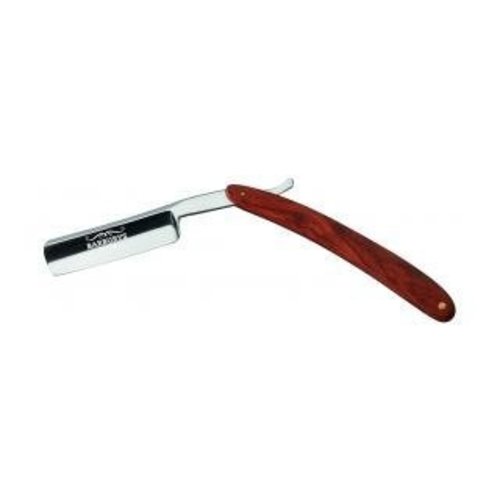 Scheermes Bonus
Barburys scheermes bonus is een open scheermes met een vast mes. Gemaakt van roestvrij staal.
Voor 20:00 besteld = Vandaag Verstuurd*
Afrekenen in een veilige omgeving
Klantendienst via +32 (0)3 304 82 77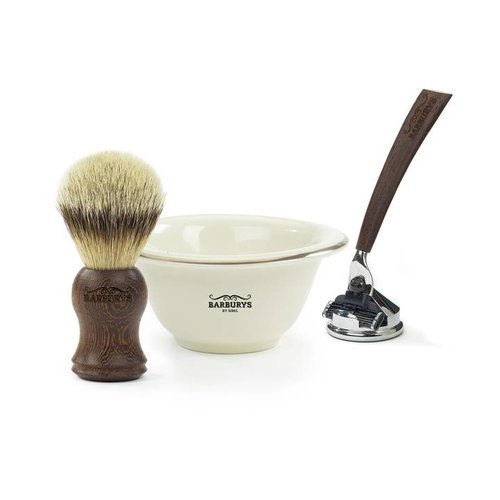 Scheerset Black Wenge
Scheerset bestaande uit een scheerkwast, scheerkom en handvat voor Gillete Mach3.
Sale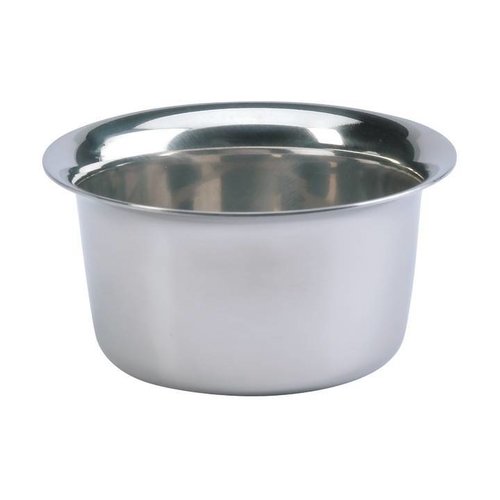 Scheerkom Staal
Barburys Scheerkom Staal, De ideale scheerkom om scheerzeep te laten opschuimen.
Sale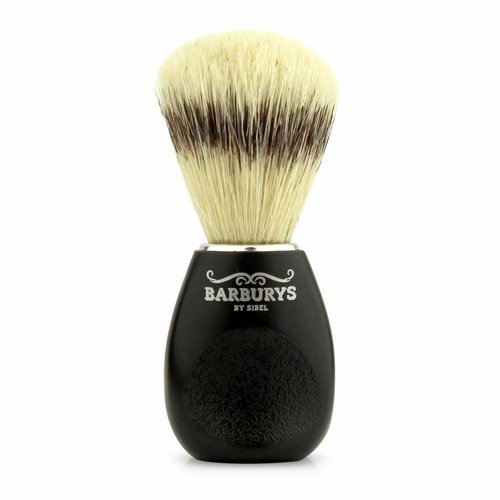 Scheerkwast Code
Barburys Scheerkwast Code, een stevige en compacte scheerkwast gemaakt van varkenshaar.
Sale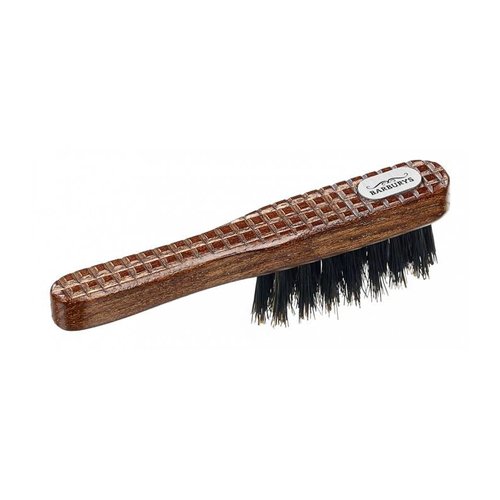 Louis Small Styler Brush
Barburys Louis Small Styler Brush robuuste handige snor en baardborstel voor de optimale baardverzorging.
Sale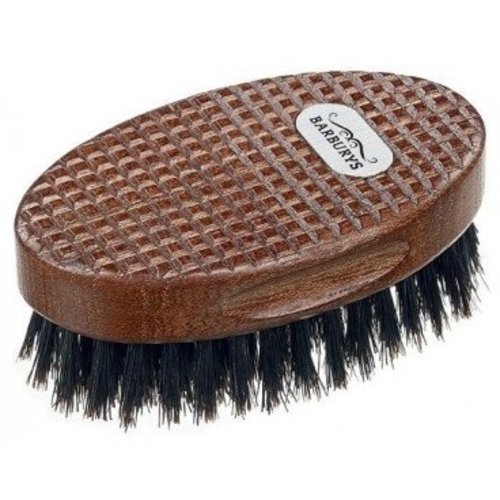 Ray Palm Brush
Barburys Ray Palm Brush Snor en Baardborstel voor een gezonde mooie baard. Klassieke afwerking, bedoeld zoals de baardborstel bedoeld is.
Sale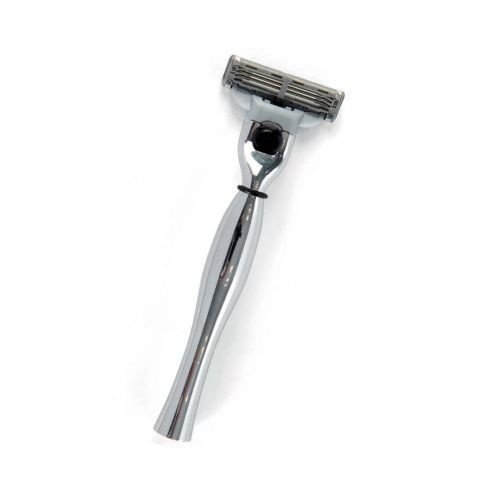 Scheermes Timeless
Barburys Scheermes Timeless, een scheersysteem in verchroomd metaal dat compatibel is met een gilette mach3 wegwerpmesje.
Sale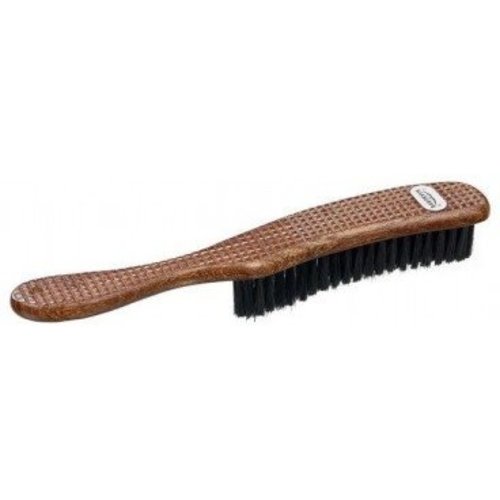 Ralph Clothing Brush
Barburys Ralph Clothing Brush - Gratis gift - Speciale Kleding Borstel van Barburys - Webwinkel Keurmerk - De HairandBeauty Webshop -
Sale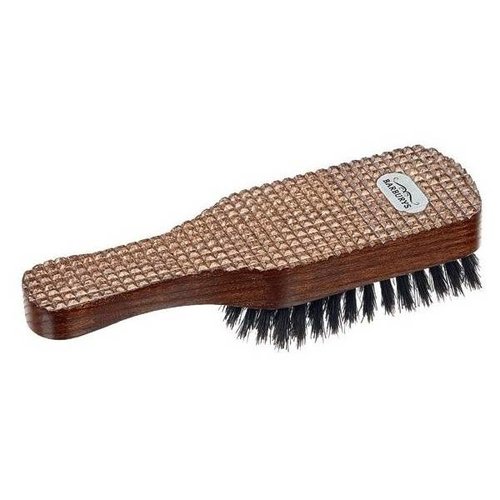 Club Fred Brush
Barburys Club Fred Brush mooie baar en snorborstel voor een optimale verzorging van de baard en snor!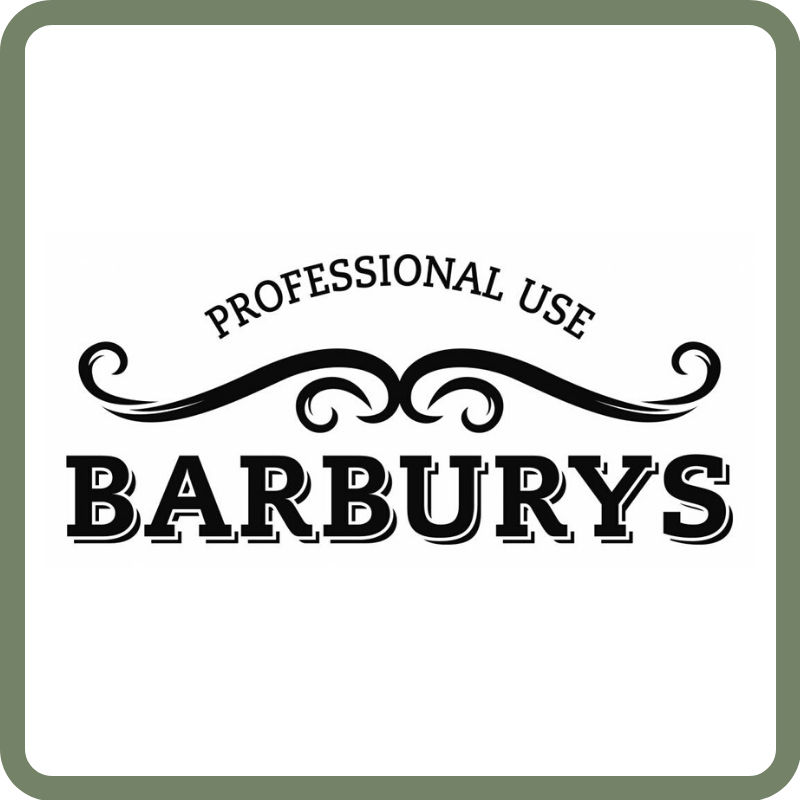 Barburys Totaal
Barburys is het merk voor barbieren. Gezichtshaar verzorgen is niet alleen een kwestie van scheren, ook trimmen, knippen en stylen hoort hierbij. Barburys, een onderdeel van Sibel, steunt professionele haarstylisten en kappers in hun passie voor het vak en pakt uit met producten van topkwaliteit om de uiteenlopende verwachtingen van klanten waar te kunnen maken. Het aanbod van het merk is uitgebreid en alleen gericht op verzorging en styling van gezichtshaar. Hierdoor is het merk uitgegroeid tot een echte specialist in dit vakgebied.
Barburys Collectie
Barburys staat in eerste instantie natuurlijk bekend om zijn scheerbenodigdheden. Het merk produceert echter niet alleen scheerbenodigdheden zoals scheerkwasten, -messen en –kommen, maar heeft ook een uitgebreid aanbod aan styling en verzorgingsproducten. Hieronder vallen ook speciale snor en baard borstels om het knippen en stylen nog makkelijker te maken.
Nieuw op het gebied van professionele baard verzorging en styling? Barburys heeft een Scheerset opgesteld met alle must-haves voor baard en snor. De set bestaat uit 7 producten: baard shampoo, baard conditioner, baard wax, transparante scheer gel, scheer zeep, aftershave balm en een aluin blok. Alles wat je nodig hebt voor het verzorgen van gezichtshaar!
Barburys Styling & Verzorging
De verzorging van het gezichtshaar is één van de belangrijkste stappen in de routine. Barburys komt met een prachtige Styling & Verzorging lijn. De verzorgingsproducten bestaan onder andere uit een Baard Shampoo, Baard Conditioner en Aftershave balsem. Voor het scheren is er keuze uit crème, gel en zeep, voor ieder dus wat wils. Een goed verzorgde baard is een perfecte basis voor het stylen ervan. Hiervoor heeft Barburys een paar mooie producten ontwikkeld, waaronder de Barburys Baard Wax. Deze wax is geschikt voor zowel snor als baard en heeft een heerlijke frisse geur.
Barburys Scheermessen
Bij Barburys zijn er scheermessen verkrijgbaar voor iedereen. Open scheermessen, vlinderscheermessen, of klassieke wegwerpmesjes zitten allemaal in het assortiment. Open scheermessen zijn weer in opkomst en Barburys is een goed merk voor beginners vanwege de kwaliteit en gebruiksvriendelijkheid van de messen. De Gentleness bijvoorbeeld is een modern open scheermes. Deze hoeft niet geslepen te worden, maar komt met vervangbare mesjes. Eenvoudig en hygiënisch dus!
Barburys Scheerkwasten
De collectie scheerkwasten bij Barburys is enorm. Verschillende materialen, haarsoorten en designs maken dat er voor iedereen een perfecte kwast tussen zit. Het borstelhaar wordt gemaakt van dassenhaar, varkenshaar of synthetisch haar voor de mannen die liever geen dieren haar gebruiken. De designs en breedte van de kwasten zijn uiteenlopend, iedere man is immers anders. Neem een kijkje en vind de perfecte kwast voor jou!
Snelle levering en Klantenservice
Alle orders worden verstuurd vanuit ons logistiek magazijn in het midden van het land. Honderden pakketten verlaten dagelijks ons magazijn op weg naar een tevreden klant. Mochten er vragen zijn over een bepaald product, je wilt advies over bijvoorbeeld het verven van je haar, of je bent benieuwd wanneer je pakketje van Barburys precies wordt geleverd, dan staat onze klantenservice voor je klaar. Ook kunnen zij je meer vertellen over je favoriete producten en de werking ervan! Onze klantenservice is telefonisch te bereiken op +32 (0)3 304 82 77, of via [email protected]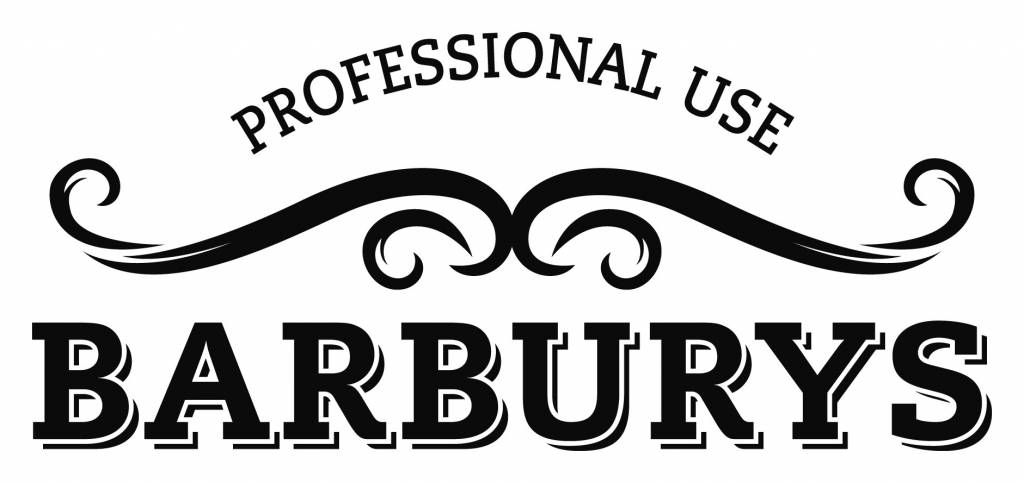 Lees meer
Lees minder