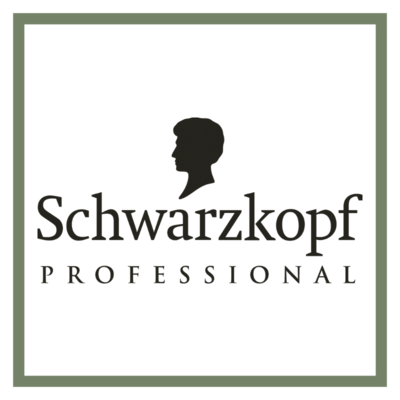 Schwarzkopf
In 1898 opende de chemicus Hans Schwarzkopf een kleine parfumafdeling bij zijn apotheek in Berlijn. Meneer Schwarzkopf werd benaderd met de vraag of hij een poedershampoo kon bestellen. Deze had de klant namelijk in het Verenigd Koninkrijk gezien. Hans Schwarzkopf besloot het product niet te bestellen, maar om het zelf te ontwikkelen. In 1904 lukte het Schwarzkopf om als eerste, in water oplosbare poedershampoo te produceren. Het logo met het zwarte hoofd werd bedacht en Schwarzkopf begon te leveren aan andere apotheken in Berlijn. Hans Schwarzkopf wilde groeien en ging zich op internationale markten richten.
In 1927 brengt Schwarzkopf de allereerste vloeibare shampoo op de markt en richt hij een kappersacademie op. Sinds 1995 is Schwarzkopf onderdeel van het Duitse bedrijf Henkel. Dit moederbedrijf is tevens actief in technologie, wasmiddelen, reinigingsmiddelen en kleurstoffen. Jaren later zal Schwarzkopf uitgroeien tot het grote toonaangevende bedrijf aan de wereldtop van haarcosmetica en hairstyles van vandaag de dag en is het merk actief in meer dan 80 landen. In de afgelopen 120 jaar heeft Schwarzkopf zich keer op keer opnieuw uitgevonden en verbeterd. De kapper, haarstylist en klant staan centraal in de denkwijze van Schwarzkopf.
Schwarzkopf producten
Uit onderzoek is gebleken dat het merk Schwarzkopf door de consument en professionals het meest vertrouwde merk is (jaarlijkse enquête door Readers Digest). Dit merk is dan ook al 11 jaar op rij uitgeroepen tot 'Most Trusted Brand'. In de loop van de jaren heeft het uitgegroeide merk meerdere verzorgingslijnen op de markt gezet. We noemen er hieronder enkele op:
Schwarzkopf Styling
Ook op het gebied van styling is Schwarzkopf niet weg te denken. De stylingproducten uit de Osis en Silhouette lijn creëren elk eenvoudig elke gewenste look. Probeer zeker ook eens de Schwarzkopf Osis Thrill, de beste fibre gum op de markt. Op zoek naar een haarspray met een langdurige en sterke hold? De Schwarzkopf Silhouette Hairspray biedt hier de uitkomst.
Klantendienst
Op Kapperssolden.be bieden wij een groot gamma professionele haarproducten aan, tegen de beste promoties! Alle orders worden verstuurd vanuit ons logistiek magazijn in het midden van het land. Honderden pakketten verlaten dagelijks ons magazijn op weg naar een tevreden klant. Voor vragen over producten of leveringen, contacteer gerust onze klantendienst. Wij zijn te bereiken op 03 304 82 77 of via [email protected]. Wij zijn ook te vinden via Facebook of Instagram.
Lees meer
Lees minder