Sale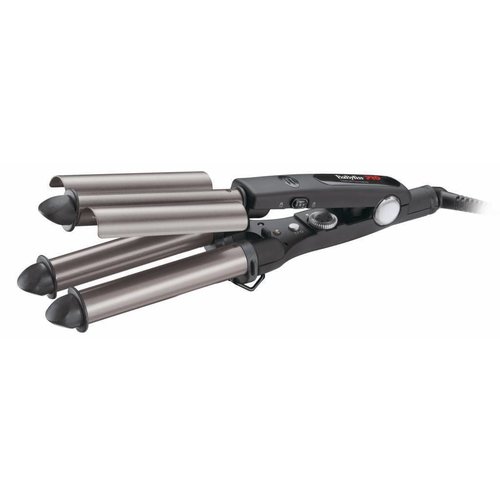 Triple Barrel Waver BAB2269TTE
BaByliss Pro Triple Barrel Waver, enige haarstylingtool met 3 barrel. Binnen no-time op temperatuur. Keramische titanium coating. Platen van 19mm en 22mm.
Sale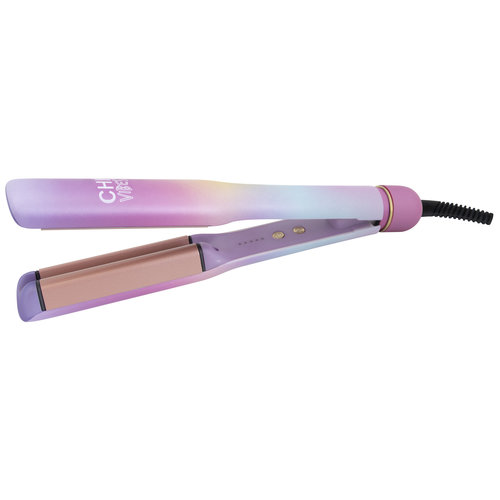 Vibes Wave On Multifunctional Waver
Deze multifunctionele CHI Vibes Waving & Curling Iron heeft unieke multidimensionale gebogen platen die zowel beachy golvend haar als losse beachy krullen kan maken.
Sale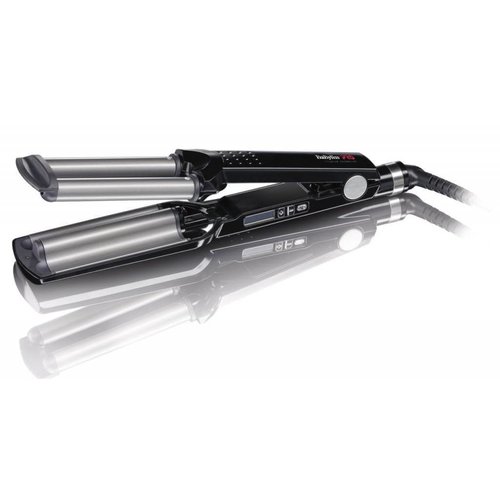 BAB2369TTE Drievoudige Golventang
Babyliss Pro BAB2369tte is een drievoudige golventang. Direct een constante temperatuur. Beschadigd het haar niet en geeft een mooie glans. Langdurig effect.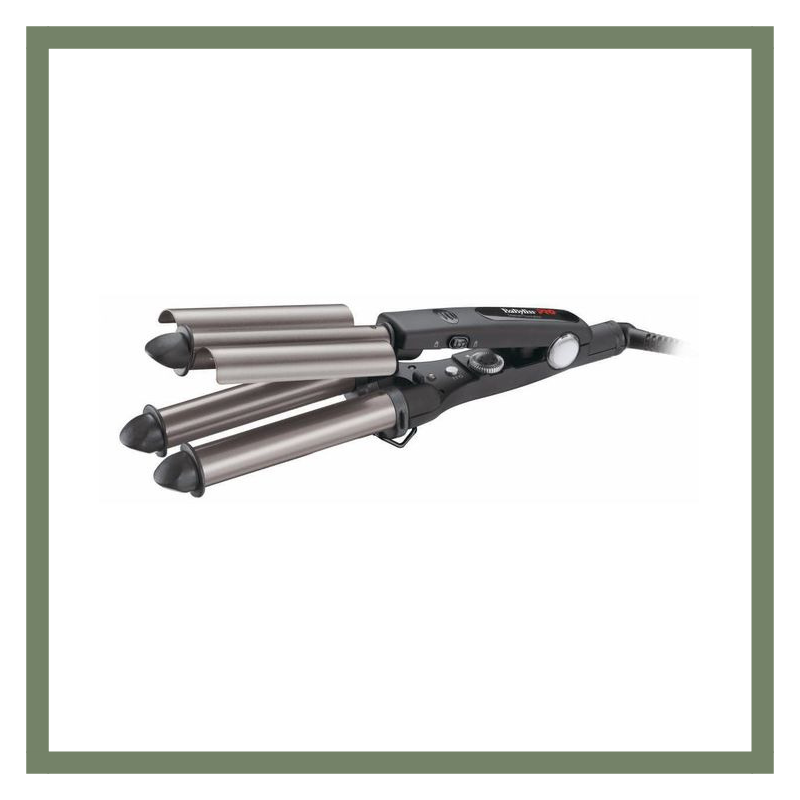 Golventang
Met steil haar kan je de mooiste kapsels creëren. Je kunt je haren kort of lang dragen, je haar is geschikt voor stijlvolle vlechten, in diverse vormen en wat dacht je van een aantrekkelijke boblijn? Veel mensen met steil haar willen echter een meer volumineus kapsel, waar steil haar in eerste instantie minder geschikt voor is. Toch is het eenvoudig om je haar meer volume te geven, met mooie slagen die de contouren van je gezicht accentueren en je een fris uiterlijk geven. Met een goede golventang breng je zelf die slagen aan, op een snelle, duurzame en veilige manier.
Geen risico op beschadigingen met je golventang
Een golventang om je haren te golven werkt met hitte. Met die hitte kun je jouw haren in de juiste vorm modelleren. Hitte kan echter je haren ook beschadigen en door hitte kunnen je haren statische lading krijgen. Als je haren door hitte worden beschadigd, verliezen ze hun natuurlijke glans, drogen ze uit en kunnen ze breekbaar worden. Met een goede golventang en de juiste haarverzorging voor en na het stylen, beperk je dat risico tot het absolute minimum. Kies voor een golventang die goed in de hand ligt, in welke positie je ook zit of staat. Zorg voor een golventang die flexibel werkt en je in staat stelt om ook de meer ingewikkelde kapsels zelf thuis te stylen.
Geef je kapsel een mooie styling met en golventang
De golventangen die je bij Kapperssolden kunt bestellen, hebben een lang en flexibel koord, zodat je overal bij kunt. Het snoer draait met je mee, zodat je geen last krijgt van knoopvorming. De temperatuur van je golventang kun je tot op de graad nauwkeurig instellen en tijdens het stylen blijft deze ook constant. Voordat je begint met stylen is het verstandig om je haren voor te bereiden met een serum of een hittebestendige spray. Hiermee is je haar beter bestand tegen de temperatuur van je stylingtang. Verdeel je haar in plukjes en behandel elk plukje afzonderlijk, totdat je jouw droomkapsel hebt gerealiseerd. Als je na afloop een voedende haarspray aanbrengt, zorg je niet alleen voor je haar, maar blijft je kapsel ook veel beter zitten.
Ons aanbod golventangen
Wij bieden de volgende, professionele golventangen aan:
Advies nodig bij de keuze voor de juiste golventang?
Mocht je nog twijfelen welke golventang voor jou het meest geschikt is? Of wil je toch nog wat meer weten over de verschillen tussen de verschillende golventangen? Neem dan gerust contact met ons op. Wij helpen graag een handje mee in de grote keuze van apparaten.
Lees meer
Lees minder