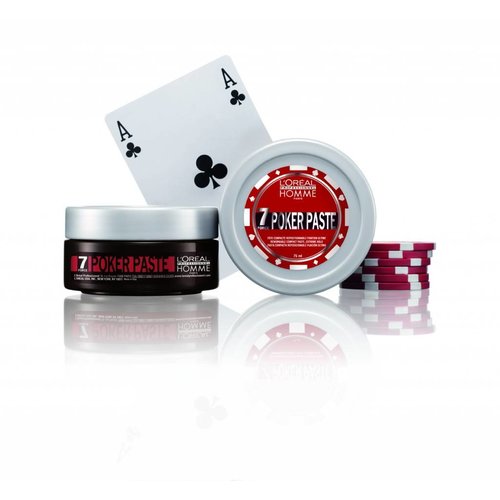 LP Homme Poker Paste
L'Oreal LP Homme Poker Paste, ultieme stylingpaste, de gehele dag restylen, de perfecte fixatie, blijft de hele dag in model.
Sale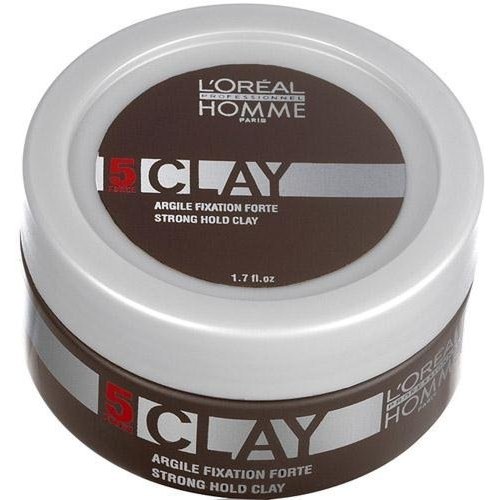 LP Homme Clay
L'Oreal LP Homme Clay, nu goedkope mannenproducten bij Hairandbeauty. L'Oreal Professional LP Homme voor mannen door mannen, L'Oreal online te koop!
L'Oreal Homme
L'Oreal Homme is de L'Oreal Professionnel lijn speciaal voor de man. De producten voldoen aan de specifieke eisen die mannen stellen. Verzorging, styling en kleuring zijn allemaal van de partij in deze uitgebreide lijn.
De haren moeten fijn aanvoelen en soepel zijn zodat ze makkelijk gestyled kunnen worden voor de perfecte look. Dat is in het kort waar L'Oreal Homme voor staat, gezonde en gestylede haren.
L'Oreal Homme Verzorging
De verzorgingsproducten van L'Oreal Homme zijn speciaal ontworpen voor mannen. De Homme Fireboost Shampoo is geschikt voor dun en/of fijn haar. Het creëert meer volume in de haren waardoor het er dikker en voller uit gaat zien. De lichte glans die de shampoo biedt, maakt het helemaal af. Geen dun of fijn haar, maar wel een boost nodig? Voor normaal haar komt het merk met Homme Tonique Shampoo. Deze shampoo maakt het haar weer levendig, ook te gebruiken voor geverfd haar.
L'Oreal Homme Styling
Als het om styling gaat, heeft L'Oreal Homme een uitgebreide selectie aan producten ontworpen. Voor ieder wat wils in deze lijn. De stylingproducten zijn met zorg uitgekozen en ontwikkeld. De volgende producten zijn verkrijgbaar:
L'Oreal Homme Kleuring
Haarkleuringsproducten zijn vaak gericht op de vrouw, maar ook mannen willen wel eens een nieuw kleurtje of ze willen af van grijze of witte haren! L'Oreal heeft daarom de Homme Cover '5 ontwikkeld, een kleurbehandeling voor natuurlijk gekleurd haar. Tot 50% grijs of wit haar wordt bedekt met deze kleuring, verkrijgbaar in verschillende tinten.
Voor de Cover '5 kleurbehandeling is een Oxydant nodig, gebruik de L'Oreal Oxydant Crème, speciaal voor haarkleuringen van L'Oreal, voor het beste resultaat.
De L'Oreal Homme collectie is te vinden op hairandbeautyonline.com. De producten zijn eenvoudig en snel te bestellen in een veilige betaalomgeving. Wij hanteren de scherpste prijzen op onze site. Daarnaast is het uitgebreide L'Oreal assortiment te vinden op onze website. Houdt onze website goed in de gaten voor kortingen zodat er optimaal genoten kan worden van de vele acties waar wij online gebruik van maken.

Lees meer
Lees minder