Sale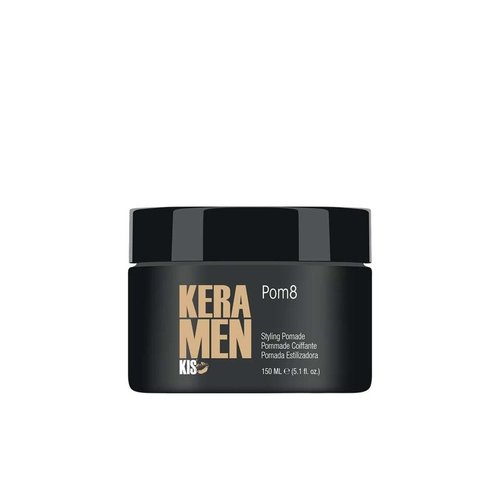 Keramen Pom8, 150 ml
KIS Keramen Pom8, voor een stevige en flexibele fixatie. Nu verkrijgbaar bij Kapperssolden.be
Sale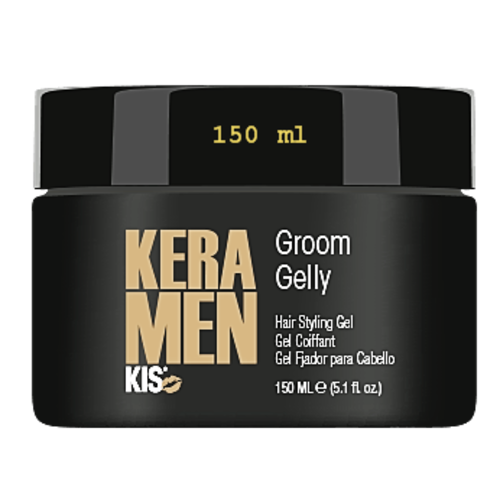 GroomGelly, 150 ml
KIS Groom Gelly is een ultra stevige gel voor een super lange houdbaarheid. Kis Groom Gelly, ongekende styling.
Sale
Pom8 3 Stuks
KIS KAPPERS Keramen Pom8, voor een stevige en flexibele fixatie! KIS KAPPERS Keramen is nu verkrijgbaar bij kapperssolden.be!
Sale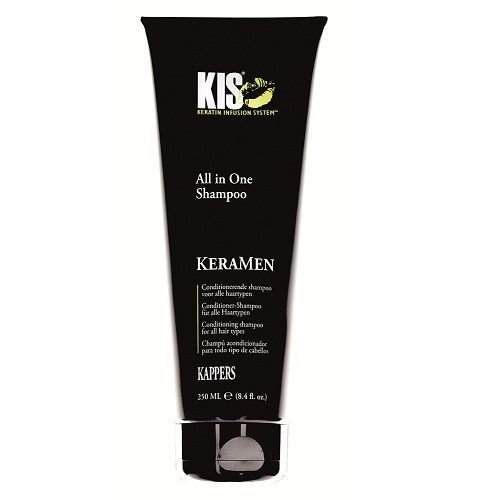 Keramen All In One Shampoo
KIS Keramen All In One Shampoo is een hair & body shampoo.
Voor 20:00 besteld = Vandaag Verstuurd*
Afrekenen in een veilige omgeving
Klantendienst via +32 (0)3 304 82 77
Sale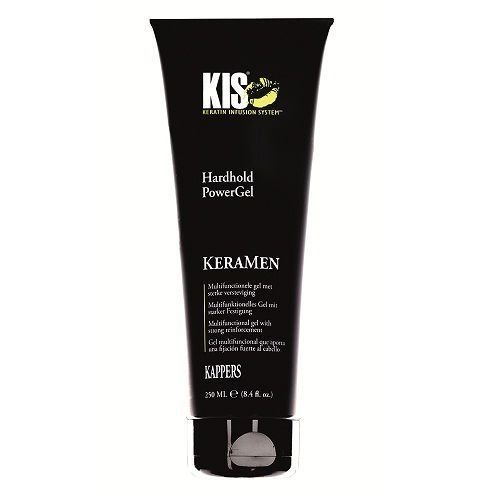 Keramen Hardhold Powergel
KIS Keramen Hardhold Powergel is een multifunctionele gel met een sterke versteviging.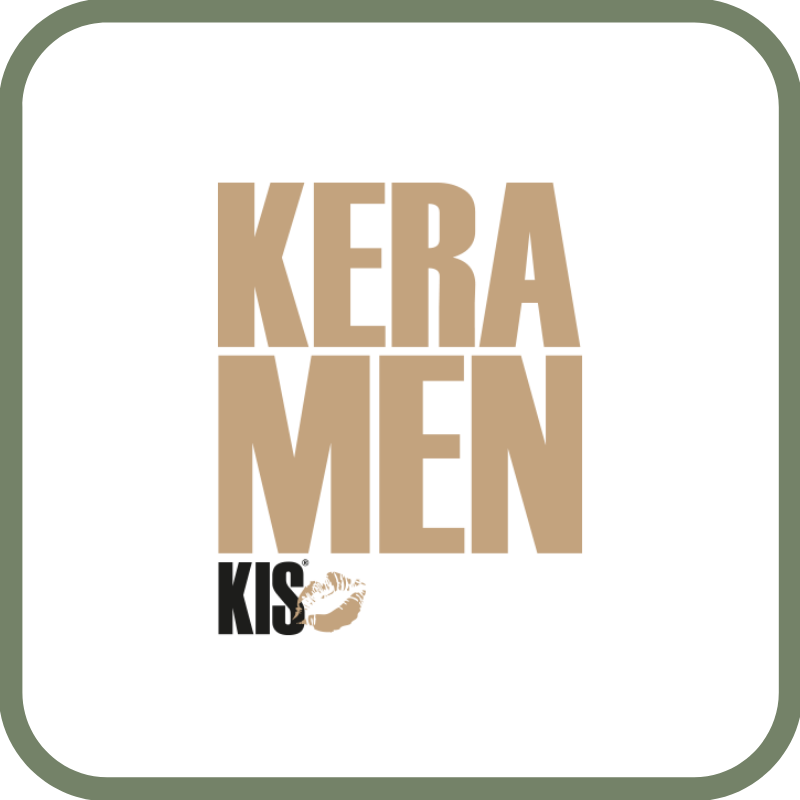 KIS KeraMen
KIS KeraMen is een onderdeel van het merk KIS. Deze productenlijn bestaat uit producten die uitsluitend zijn ontwikkeld voor de man. Het merk KIS garandeert maximaal herstel van het haar. KIS staat voor Keratin Infusion System. De bijzondere formule van alle KIS producten herstelt de haren op revolutionaire wijze van binnenuit. Het uitgangspunt van KIS is het herstellen van het haar, met minimale verzwaring door een cosmetisch laagje. Dit resulteert in prachtig glanzend en volumineus vol haar.
KIS KeraMan Pom8 en Hardhold Powergel
Pom8 is een flexibele pomade die het haar verstevigt en het haar beschermt. Een pomade is een product dat is gemaakt op water- of oliebasis. Pomades zijn over het algemeen wat natter dan gels en waxen. Een kenmerk van pomades is dat ze het haar een ultieme glans geven. Zo ook de Pom8. Dit product zorgt voor een zeer flexibele fixatie. Daarnaast is het product ook nog eens gemakkelijk uit het haar te wassen. Tenslotte bevat de pomade een heerlijke mannengeur. De Pom8 is daarnaast verkrijgbaar in een voordelige 3-pack. Ook verkoopt het merk een gel, de Hardhold Powergel, die speciaal voor de man is ontwikkeld. Deze gel zorgt voor de ultieme versteviging. Daarnaast heeft de gel nog andere specificaties:
Geeft volume aan het haar
Heeft een hoge holdfactor
Biedt versteviging
Geschikt voor alle haartypen
KeraMan all in one shampoo
De all-in one shampoo is geschikt voor zowel haar als lichaam. Dit product heeft naast zijn reinigende, ook een conditionerende werking. Ook heeft deze shampoo een heerlijke geur die mannen prettig vinden. Deze multifunctionele shampoo is geschikt voor alle haar- en huidtypen.
KIS KeraMen kopen
De KIS KeraMen collectie is te vinden op kapperssolden.be. Deze producten zijn snel, veilig en eenvoudig online te bestellen. Natuurlijk tegen de scherpste prijzen. Houdt onze webshop in de gaten voor de laatste aanbiedingen, acties en kortingscodes, zodat jij jouw favoriete KIS product extra voordelig kunt bestellen.
Klantendienst
Op Kapperssolden.be bieden wij een groot gamma professionele haarproducten aan, tegen de beste promoties! Alle orders worden verstuurd vanuit ons logistiek magazijn in het midden van het land. Honderden pakketten verlaten dagelijks ons magazijn op weg naar een tevreden klant. Voor vragen over producten of leveringen, contacteer gerust onze klantendienst. Wij zijn te bereiken op 03 304 82 77 of via [email protected]. Wij zijn ook te vinden via Facebook of Instagram.
Lees meer
Lees minder