Sale
Olie Elixer 100 ml
Orofluido Olie 100 ml herstelt en versterkt het haar, geeft een schitterende glans en luchtigheid. Bestel nu met extra promotie op Kapperssolden.be
Sale
Olie Elixer 100ml 3 Stuks
Met de Orofluido Beauty Olie en Elixer bent u op reis naar de oorsprong van de schoonheid van het haar. Niet voor niets wordt Orofluido ook wel het vloeibaar goud genoemd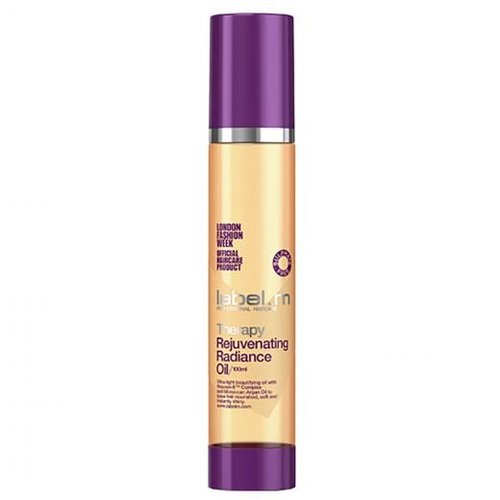 Rejuvenating Radiance Oil 100ml
Label.M Therapy Rejuvenating Oil is een haar olie verrijkt met Argan olie en 8 verschillende verzorgende elementen.
Sale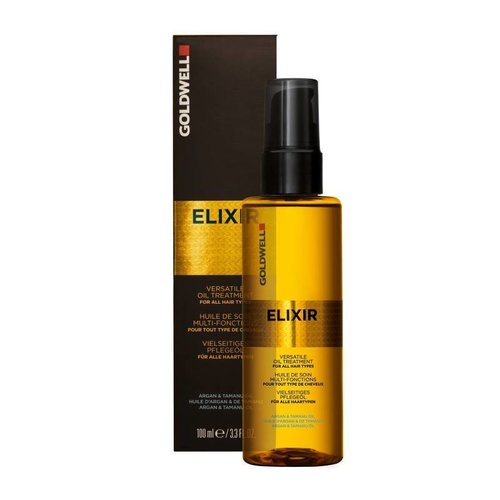 Elixir Oil Treatment
Goldwell Elixir Oil Treatment is een verzorgende olie die het haar weer verzorgd maakt. Deze heerlijke olie zorgt ervoor dat het haar aangenaam licht aanvoelt.
Voor 20:00 besteld = Vandaag Verstuurd*
Afrekenen in een veilige omgeving
Klantendienst via +32 (0)3 304 82 77
Sale
Silk Therapy 167ml
BIOSILK Silk Therapy 167ml, unieke haarhersteller, met zijde verrijkt. BIOSILK Silk Therapy repareert, kalmeert en beschermt. BIOSILK Silk Therapy, nu voordelig!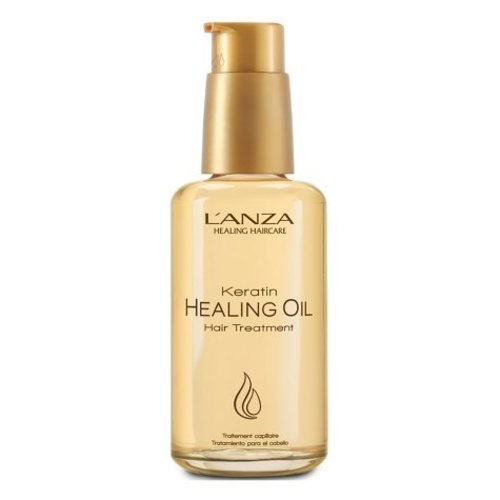 Keratin Healing Oil Hair Treatment
Lanza Keratin Healing Oil Hair Treatment is een ultiem verzorgende olie die het haar een uiterst gezond uiterlijk geeft.
Sale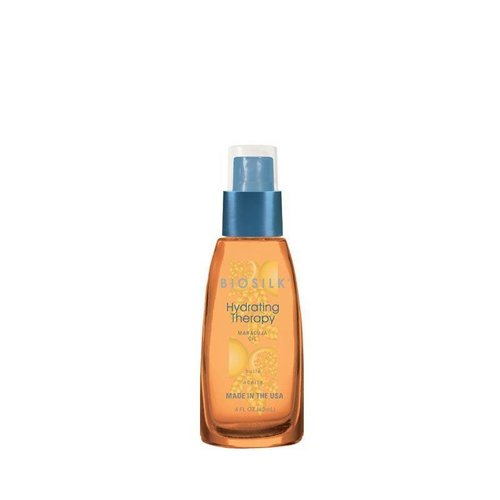 Hydrating Therapy Maracuja Oil
Biosilk Hydrating Therapy Maracuja Oil is een olie om droog en beschadigd haar te verzorgen.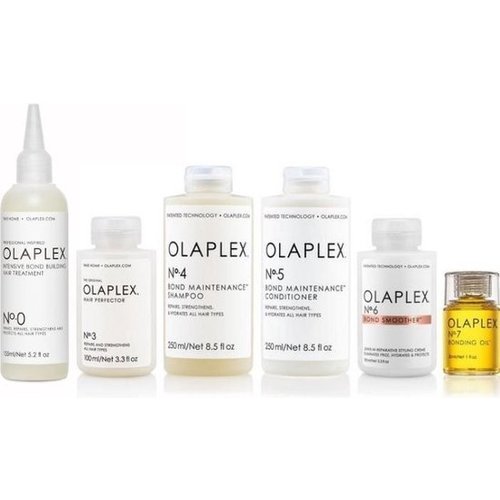 No. 0 + No. 3 t/m No. 7 Voordeelpakket
Intensive Bond Building Hair Treatment No.0 155ml
Hair Perfector No.3 100ml
Bond Maintenance Shampoo No.4 250ml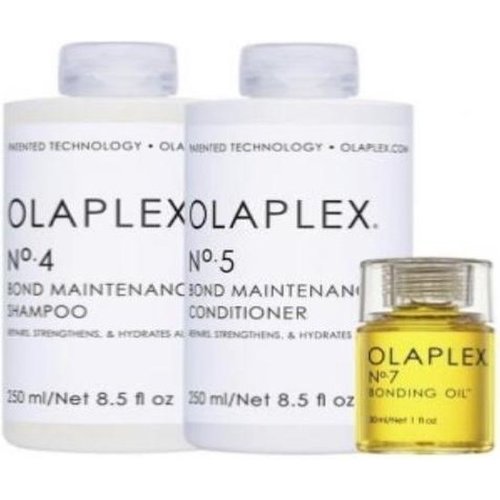 No. 4 + No. 5 + No. 7 Triple Pack
Bond Maintenance Shampoo No.4 250ml
Bond Maintenance Conditioner No.5 250ml
Bonding Oil No.7 30ml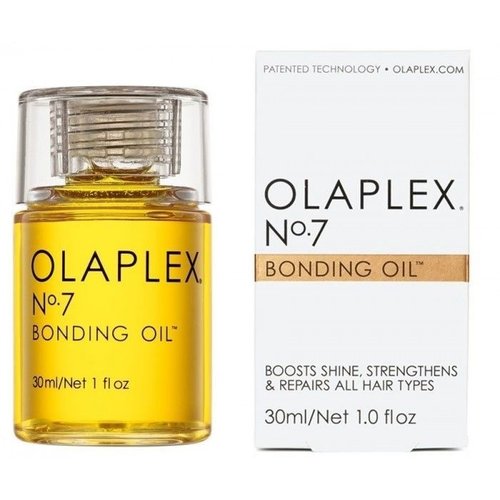 Bonding Oil No.7 30ml
Olaplex Bonding Oil No.7 30ml is een herstellende en beschermende olie.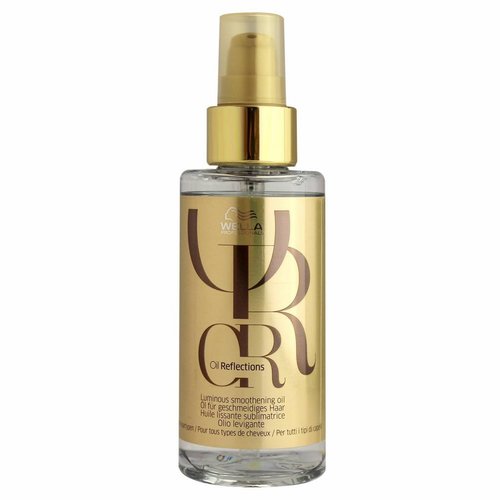 Oil Reflections
Wella Oil Reflections, een gladmakende olie voor gekleurd en highlighted haar, constant gevoed en geconditioneerd, heerlijk glad en zacht, een lust voor de zintuigen.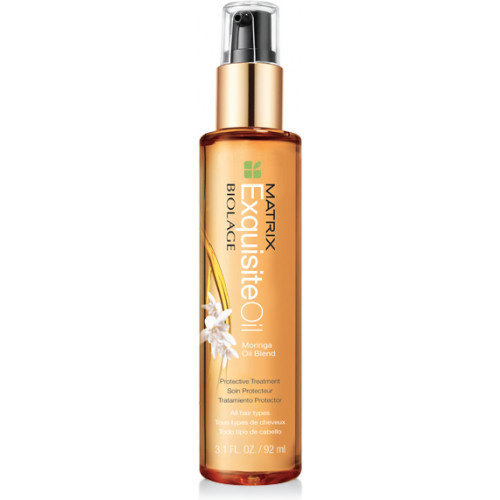 Biolage Exquisite Oil Protective Treatment 92ml
Matrix Biolage Exquisite Oil is een lichtgewicht haarolie op basis van Moringa olie. De olie voedt en beschermt het haar tot diep in de wortel.
Haarolie
Je eigen haar produceert van nature ook een bepaalde soort olie om het haar geond te houden. Maar dagelijks stylen, verwarmen en de schadelijke effecten van buitenaf kan er voor zorgen dat jouw haar minder natuurlijke olie produceert en beschadigd raakt. Hierdoor wordt jouw haar droog en ziet het er ongezond uit. Om de algehele conditie van jouw haar te herstellen en het gezond, mooi en glanzend te houden is het noodzakelijk dat je gebruikt maakt van een kwalitatief goede haarolie. Er zijn ontzettend veel soorten haarolie verkrijgbaar met ieder hun eigen geweldige eigenschappen om jouw haar mooi, gezond en glanzend te houden.
Haarolie en de verschillende soorten
Om jouw haar gezond te houden is het essentieel om regelmatig haarolie te gebruiken. Vooral wanneer je last hebt van beschadigd haar, dunner wordend haar, haaruitval, pluizig haar of andere 'haarproblemen' is een intensieve behandeling met een haarolie noodzakelijk. Hieronder lees je meer over de verschillende soorten haarolie en hun eigenschappen.
Arganolie: Droom jij ook van zachte, glanzende lokken? Probeer dan eens arganolie voor je haar. Deze haarolie geeft je haar een intensieve voeding en verzorging. Droog, pluizig of beschadigd haar wordt hierdoor weer krachtig en gezond. Wanneer je deze haarolie dagelijks gebruikt geeft dit jouw haar een enorme boost en laat het mooi glanzen.
Amandelolie: Veel effectieve haaroliën zijn gemaakt van amandelen. Amandelolie ondersteund gezond haar en geeft het haar bescherming. Het is rijk aan vitamine A en zorgt voor glanzend, geconditioneerd, buigzaam en mooi haar. Het is makkelijker om uw haar te stylen wanneer uw haar beheersbaar is. Deze natuurlijke oliën kunnen wonderen verrichten met jouw haar, zonder bijwerkingen.
Olijfolie: Een natuurlijke en met vitaminen verrijkte haarolie is olijfolie, dat heilzaam werkt voor jouw huid en jouw haar. Het kan daarnaast worden aangebracht en gebruikt om uw haar makkelijker te kunnen stylen. Het wordt beschouwd als de beste conditioner en het kan in samenwerking met kokosnootolie en amandelolie worden gebruikt om het resultaat te optimaliseren.
Elke soort olie heeft zijn eigen kwaliteiten en kan worden gebruikt bij verschillende toepassingen. Er is een grote verscheidenheid aan oliën die kunnen worden gebruikt voor je haar.
Haarolie die past bij jouw haartype
Zoals eerder gezegd is het belangrijk om een haarolie te kiezen die past bij jouw haartype en het doel dat je wilt bereiken. Zo zijn er producten die juist body geeft aan zwaarder haar en je krullen definiëren. Maar er zijn ook haaroliën die droog en beschadigd haar herstellen en beschermen tegen schadelijke invloeden van buitenaf. Kapperssolden verkoopt verschillende soorten professionele haaroliën om het haar optimaal te verzorgen.
Onze favoriete haaroliën
Lees meer
Lees minder