Sale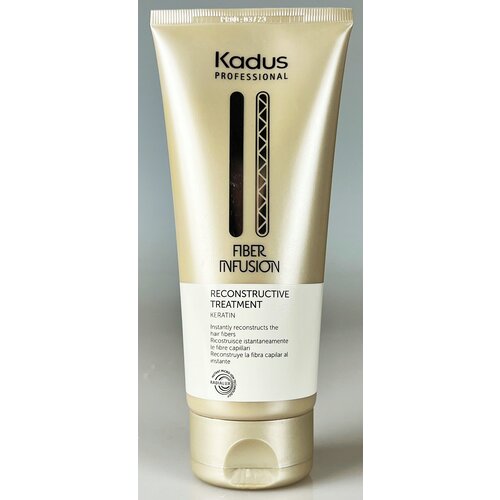 Fusion - Fiber Infusion Mask, 200 ml
Kadus Fusion - Fiber Infusion Mask is een haarmasker dat het haar beschermt tegen haarbreuk.
Sale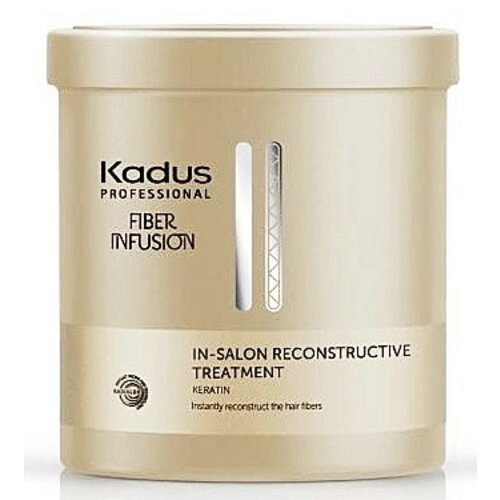 Fusion - Fiber Infusion Mask, 750 ml
Kadus Fusion - Fiber Infusion Mask is een haarmasker voor mensen met lang haar die last hebben van haarbreuk.
Sale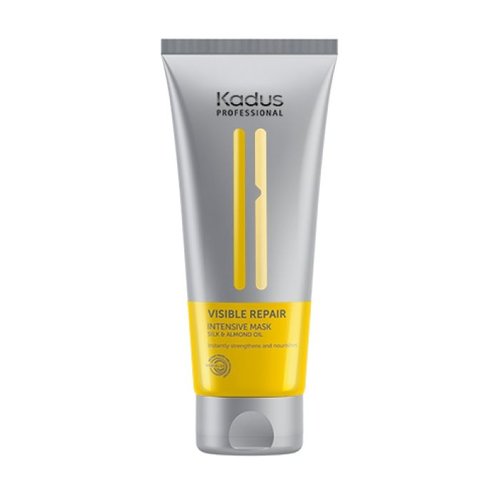 Visible Repair Intensive Mask
Kadus Visible Repair Intensive Mask repareert het beschadigde haar aanzienlijk.
Sale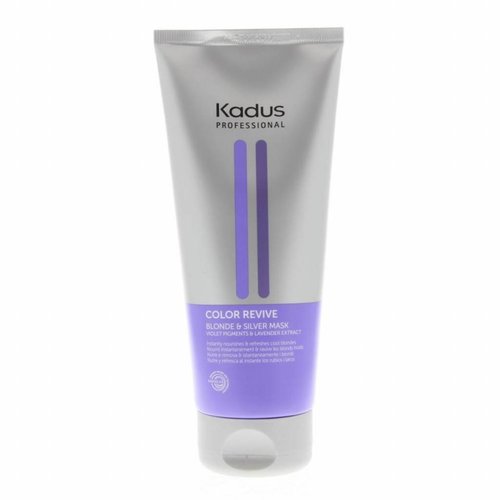 Silver Mask
Kadus Silver Mask verwijdert geelheid uit grijs haar.
Voor 20:00 besteld = Vandaag Verstuurd*
Afrekenen in een veilige omgeving
Klantendienst via +32 (0)3 304 82 77
Sale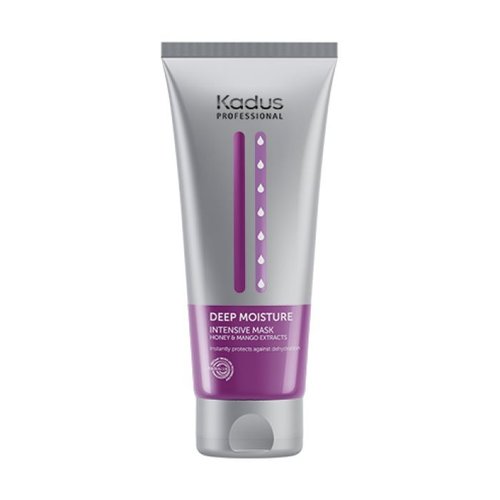 Deep Moisture Intensive Mask
Kadus Deep Moisture Intensive Mask is zeer geschikt voor droog haar.
Sale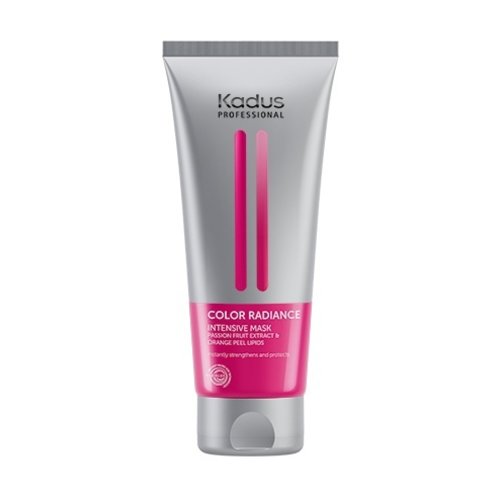 Color Radiance Intensive Mask
Kadus Color Radiance Intensive Mask zorgt voor een langdurige kleur en verzorgt het haar intensief.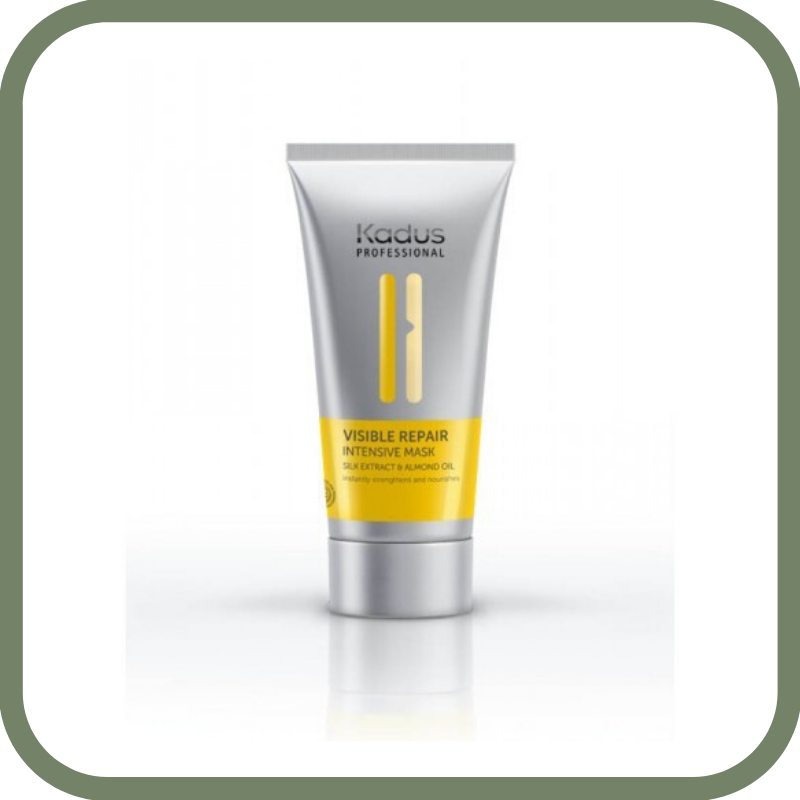 Kadus Haarmasker
Het haar is een groot onderdeel van het uiterlijk. Wanneer dit er niet fris en verzorgd uitziet, heeft dat grote invloed op de verschijning van een persoon. Hierom is het belangrijk om het haar zo goed mogelijk te verzorgen. Dit kan met verschillende shampoos en conditioners maar daarnaast is het ook belangrijk om af en toe een haarmasker te gebruiken. Een haarmasker biedt ultieme voeding voor het haar waardoor het er weer fris en levendig uitziet. Het merk Kadus heeft veel verschillende haarmaskers die elk bij een bepaald haartype passen. Het merk is in 1919 ontstaan toen een product genaamd 'Kadus' op de markt werd gebracht door een Duitse Kapper. Het merk werkt sinds 1979 nauw samen met Wella. Daarnaast staat het merk bekend om goede kwaliteit voor een betaalbare prijs.
Assortiment Kadus Haarmasker
Kadus biedt veel verschillende haarmaskers aan met elk zijn eigen specifieke eigenschappen. Zo is er bijvoorbeeld het Kadus Fiber Infusion Haarmasker. Dit haarmasker biedt bescherming tegen haarbreuk. Ook herstelt het product beschadigd haar. Daarnaast hebben we het Silver Mask welke geeltinten verwijderen uit grijs/zilver haar. Een aantal andere haarmaskers die we graag even uitlichten:
Kadus Collectie
Professionals raden aan om naast een conditioner ook een haarmasker te gebruiken. Een haarmasker biedt net dat beetje extra voeding dat het haar nodig heeft naast de voeding die de conditioner biedt. Haarmaskers zorgen daarnaast voor ultieme hydratatie. De haarmaskers werken optimaal in combinatie met een bijpassende shampoo. Naast alle shampoos, conditioners en haarmaskers bestaat het merk ook uit stylingsproducten. Deze zorgen voor ultieme fixatie gedurende de hele dag.
De gehele Kadus collectie, waaronder de haarmaskers, is te vinden op kapperssolden.be. Deze producten zijn snel, veilig en eenvoudig online te bestellen. Natuurlijk tegen de scherpste prijzen. Houd onze webshop in de gaten voor de laatste aanbiedingen, acties en kortingscodes, zodat jij jouw favoriete product extra voordelig kunt bestellen.
Klantendienst
Op Kapperssolden.be bieden wij een groot gamma professionele haarproducten aan, tegen de beste promoties! Alle orders worden verstuurd vanuit ons logistiek magazijn in het midden van het land. Honderden pakketten verlaten dagelijks ons magazijn op weg naar een tevreden klant. Voor vragen over producten of leveringen, contacteer gerust onze klantendienst. Wij zijn te bereiken op 03 304 82 77 of via [email protected]. Wij zijn ook te vinden via Facebook of Instagram.
Lees meer
Lees minder