Sale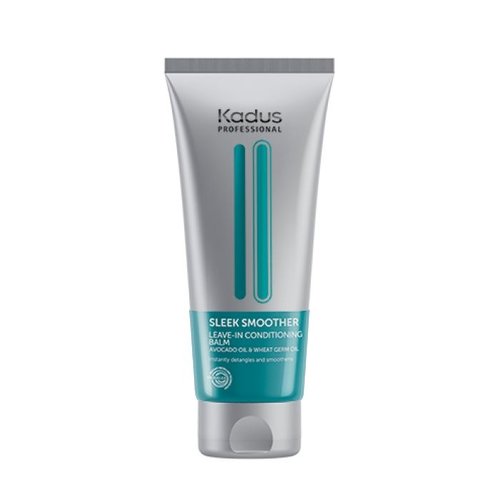 Sleek Smoother Leave-In Conditioning Balm
Kadus Sleek Smoother Conditioner leave-in balm hydrateert en voorkomt pluis.
Sale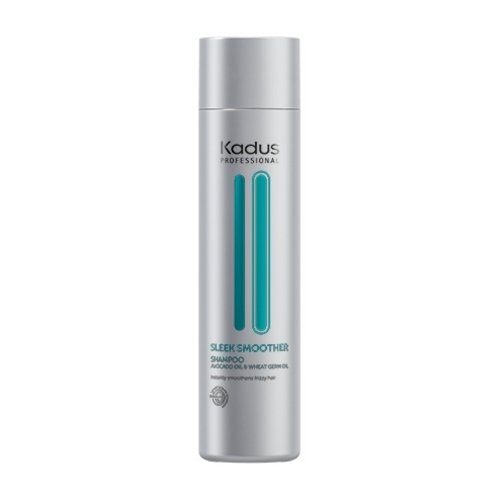 Sleek Smoother Shampoo
Kadus Sleek Smoother Shampoo, gaat pluzig haar tegen. Voor weerbarstig en beschadigd haar.
Sale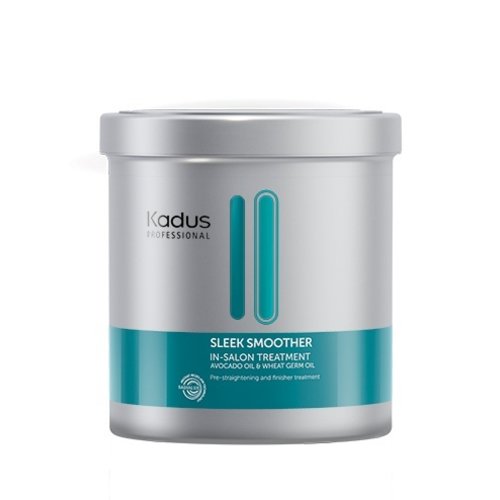 Sleek Smoother In-Salon Straightening Treatment
Kadus Sleek Smoother In-Salon Straightening Treatment is ideaal voor stug en weerbarstig haar.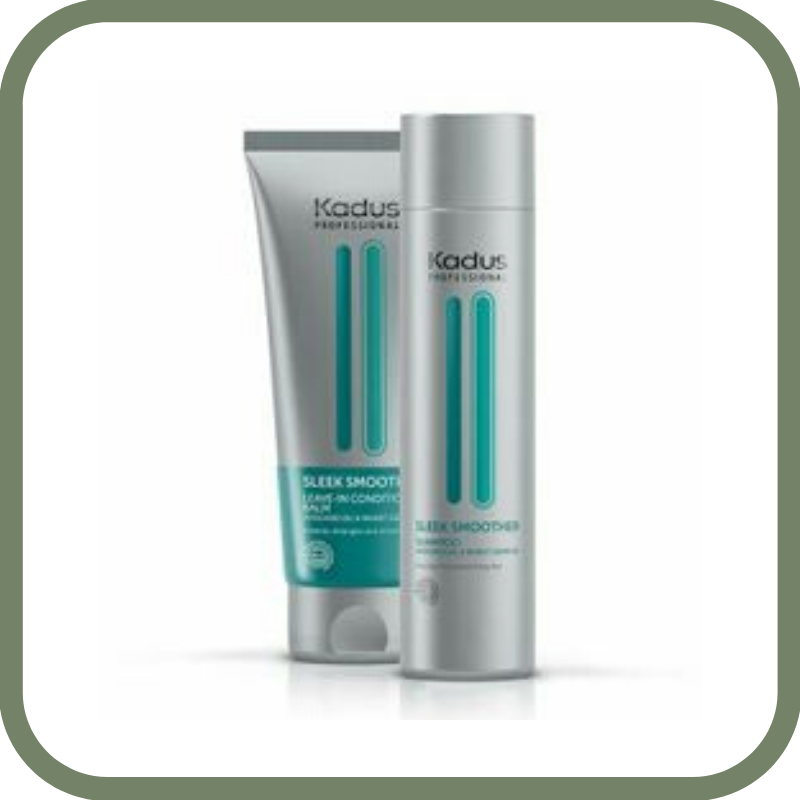 Kadus Sleek Smoother
Kadus is een zeer professioneel merk dat sinds 1974 nauw samenwerkt met het merk Wella. In 1919 bracht een Duitse kapper genaamd Ludwig Kegel een product op de markt met de naam Kadus. Hieruit is het merk voort gegroeid. Het merk is doorgegroeid tot het populaire merk dat het nu is. Het merk is zeer geliefd bij zijn klanten en staat bekend om de goede kwaliteit voor een zeer betaalbare prijs. In de loop der jaren zijn er verschillende soorten producten op de markt gebracht. Zowel styling als verzorging. Elk verzorgingsproduct van het merk is gemaakt voor een bepaald type haar. Zo is de Sleek Smoother lijn geschikt voor droog, beschadigd en pluizig haar.
Assortiment Kadus Sleek Smoother
We kennen het allemaal wel. Ons haar werkt niet mee en het is zeer droog. De Sleek Smoother lijn is daar dé perfecte oplossing voor. Deze bijzondere lijn bestaat uit producten die het haar optimaal verzorgen. Pluizig haar wordt voorkomen en het haar krijgt een heerlijke geur. De lijn bestaat uit:
De shampoo voorkomt pluizig haar en biedt optimale verzorging. De shampoo is verrijkt met bijzondere ingrediënten zoals avocado en tarwekiem. Deze ingrediënten zorgen voor zijdezacht en glad haar en daarnaast houden ze de essentiële vetzuren op peil. Het is belangrijk om de shampoo een korte tijd te laten intrekken en daarna grondig uit te spoelen.
De treatment is vooral geschikt voor stug en weerbarstig haar. Het product geeft het haar een volume boost en zorgt voor glanzend zijdezacht haar. De treatment heeft een heerlijke frisse geur en zorgt dat het haar makkelijk door te kammen is.
De conditioning balm is uitermate geschikt voor een snelle verzorging. Dit product hoeft niet uitgespoeld te worden. De balsem verzorgt het haar en bestrijdt daarnaast pluizig en droog haar. Ook is dit product verrijkt met avocado en tarwekiem. De leave-in conditioner biedt optimale verzorging en heeft een heerlijke frisse geur.
Klantendienst
Op Kapperssolden.be bieden wij een groot gamma professionele haarproducten aan, tegen de beste promoties! Alle orders worden verstuurd vanuit ons logistiek magazijn in het midden van het land. Honderden pakketten verlaten dagelijks ons magazijn op weg naar een tevreden klant. Voor vragen over producten of leveringen, contacteer gerust onze klantendienst. Wij zijn te bereiken op 03 304 82 77 of via [email protected]. Wij zijn ook te vinden via Facebook of Instagram.
Lees meer
Lees minder