Sale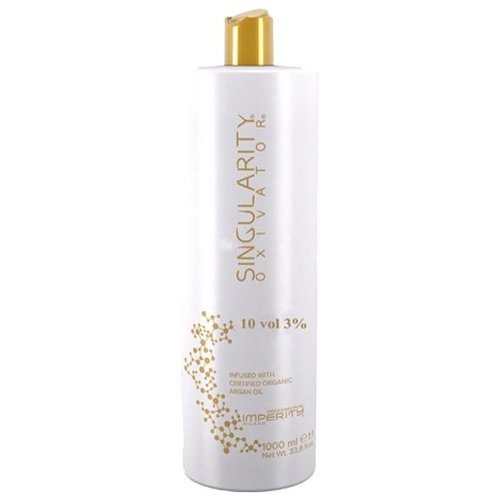 Singularity Oxivator Waterstof 1000ml
Imperity bestel je goedkoop online. Ruime voorraad - Snel geleverd - Telefonisch advies - Gratis gift - De goedkoopste online - Bestel snel!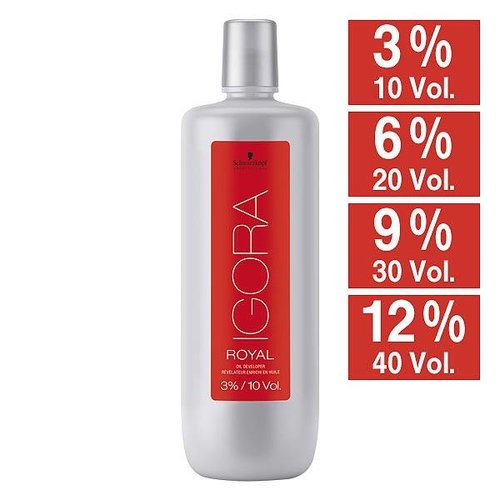 Igora Royal Developer
Schwarzkopf Igora Royal Developer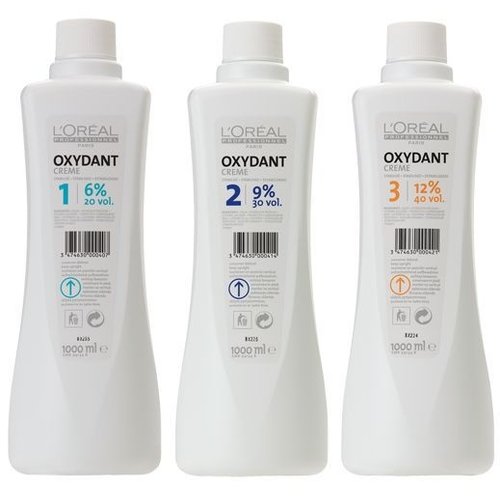 Oxydant Crëme 1000 ml
L'Oreal Oxydant Crëme 1000 ml
Sale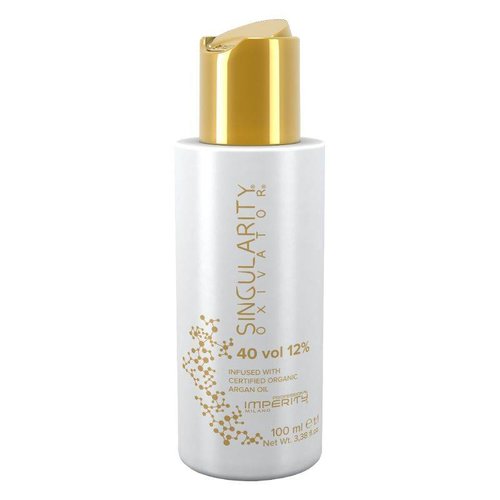 Singularity Oxivator Waterstof 100ml
Imperity bestel je goedkoop online. Ruime voorraad - Snel geleverd - Telefonisch advies - Gratis gift - De goedkoopste online - Bestel snel!
Voor 22:00 besteld = morgen aan huis geleverd
Afrekenen in een veilige omgeving
Klantendienst via +32 (0)3 304 82 77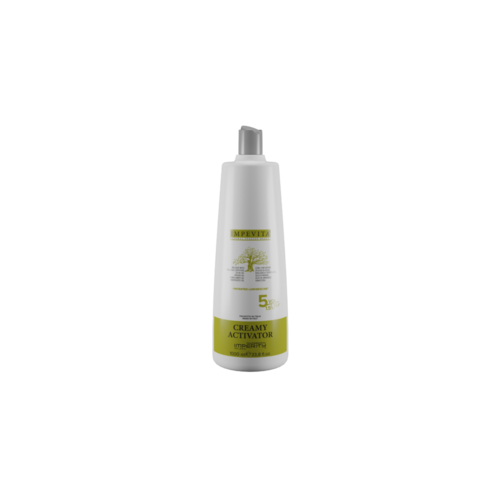 Impevita Creamy Activator 1,5% 1000ml
De Impevita Creamy Activator 1,5% is een verzorgende cream developer die zijdezacht en glanzend haar garandeert.
Sale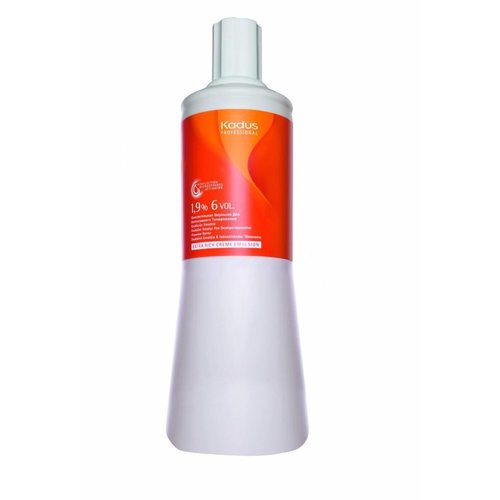 Professional Color Demi-Permanent Waterstof
Kadus Professional Color Demi-Permanent Waterstof is verkrijgbaar in 1,9% en 4% in een 1000ml verpakking.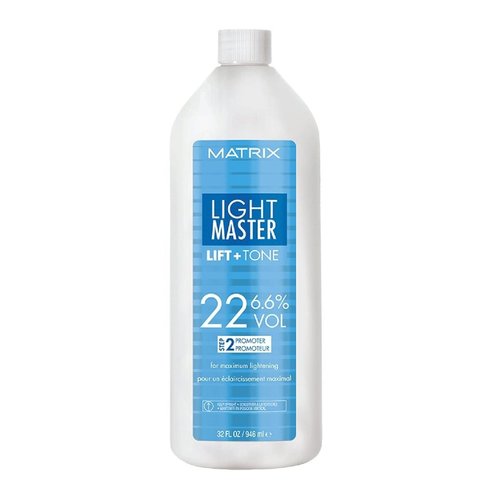 Light Master Lift & Tone Oxidant 22VOL 946ml
Matrix Light Master Lift & Tone Oxidant 22VOL (6,6%) is een waterstof en stap 2 in het 3-staps systeem van Matrix Light Master Lift & Tone voor natuurlijk ogende highlights.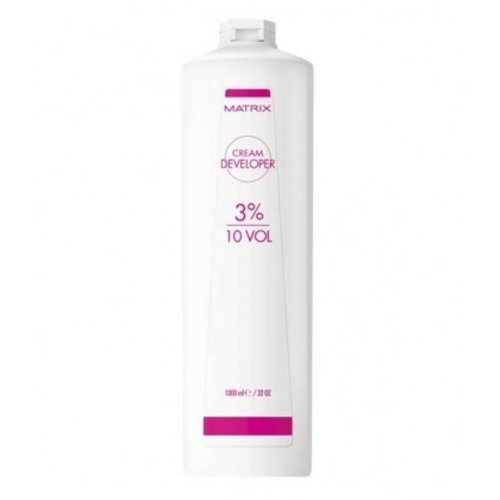 Cream Developer 10VOL 1000ml
Matrix Cream Developer 10VOL (3%) is een waterstofperoxide voor optimale kleurresultaten.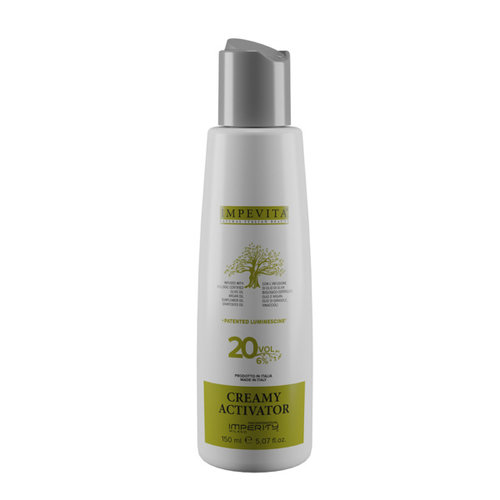 Impevita Creamy Activator 6% 150ml
De Impevita Creamy Activator 6% 150ml is een extra creamy, verzorgende cream developer. Het garandeert zijdezacht en glanzend haar.
Sale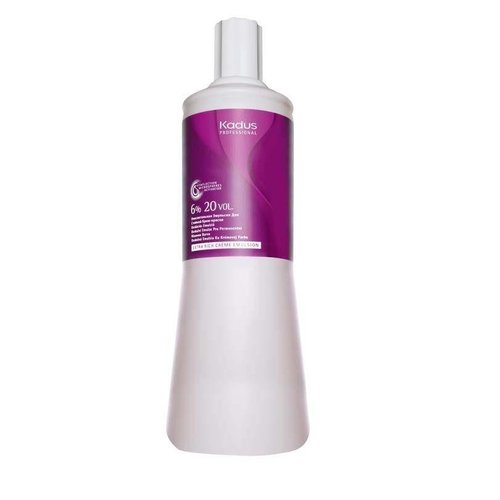 Permanent Waterstof
Kadus Permanent Waterstof is verkrijgbaar in 3%, 6%, 9%, en 12% in een 1000 ml verpakking.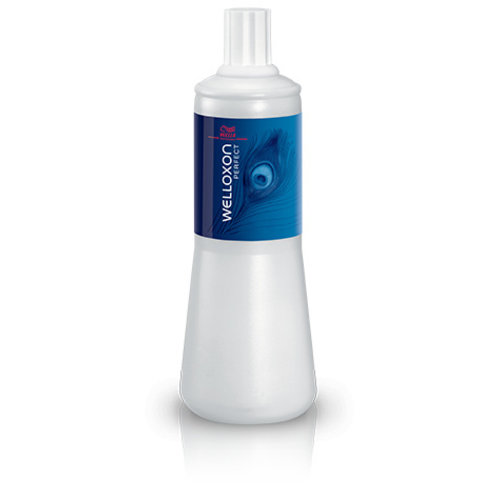 Welloxon Perfect
Wella Welloxon Perfect Waterstof, waterstofperoxide dat zorgt voor gelijkmatige verdeling van de kleur pigmenten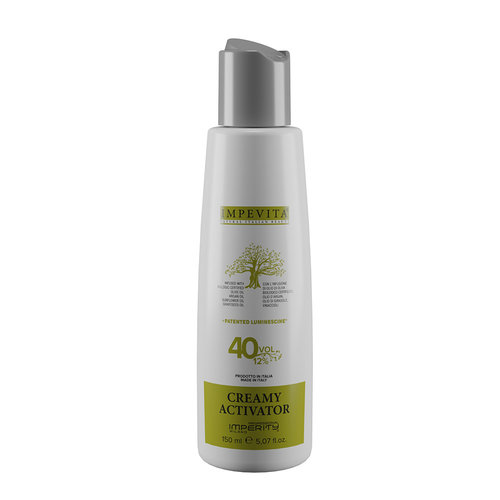 Impevita Creamy Activator 12% 150ml
Imperity Impevita Creamy Activator is een extra romige, gestabiliseerde waterstof die een zijdeachtige, glanzende en langdurige haarkleur garandeert.
Waterstof / Oxycream
Iedereen die zijn haar af en toe kleurt, kent het product wel: waterstofperoxide. Je mengt dit product met de haarverf en het zorgt ervoor dat het haar de verf beter opneemt. Verder kun je met waterstofperoxide je haar ook bleker maken. Zo krijg je een lichtere tint dan je gewoonlijk hebt. Het maakt daarbij niet uit of je haar geverfd is of zijn natuurlijke kleur heeft. Hoe hoger het percentage waterstofperoxide, hoe sterker de werking is.
Waterstofperoxide, diverse mogelijkheden
Met een concentratie van 3% maak jij je haar wat donkerder. Dit kan bijvoorbeeld om grijze haren weg te werken of om highlights aan te brengen in je blonde haar. De hogere concentraties van 6% en 9% gebruik je om je haar lichter van kleur te maken. Bij 6% wordt je haar een of twee tinten lichter, naargelang de dikte van je haar. Gebruik je 9% dan wordt het haar wel drie tot vier tinten lichter. Gebruik de hogere concentratie met mate en probeer eerst of je hoofdhuid hierdoor niet geïrriteerd raakt. Te vaak gebruiken kan je haar ook broos maken.
Hoe werkt waterstofperoxide nu precies?
Waterstofperoxide, dat ook wel zuurstofwater wordt genoemd, is een bleekmiddel dat de haren even iets doet opzwellen waardoor het haarverf beter opneemt. Door de zuurstof heeft het product ook een oxiderend effect. Het onttrekt in hogere concentratie een deel van de kleurstof aan je haar, waardoor het een lichtere en blondere kleur krijgt.
Waterstofperoxide, altijd voorzichtig zijn
Er zijn diverse concentraties verkrijgbaar, dus let altijd goed op welke concentratie je gebruikt. Waterstofperoxide kan in hoge concentraties agressief zijn voor haar en huid, dus wees er altijd voorzichtig mee. Wil jij jouw haar een ander kleurtje geven? Dan kun je waterstofperoxide prima gebruiken. Het kan ervoor zorgen dat de verf beter wordt opgenomen of dat de tint wat lichter wordt. Zorg er echt er altijd voor dat je het middeltje met mate gebruikt en dat je goed in de gaten houdt wat de reactie van jouw haar op waterstofperoxide is. Bij bewust gebruik wordt jouw haar er alleen maar mooier op!
Binnen ons assortiment zijn er uiteraard een aantal favoriete producten onder onze klanten. Deze willen wij jullie niet onthouden. Hier de top 3!
Advies nodig bij de keuze voor de juiste waterstofperoxide
Mocht je nog twijfelen welk product voor jou het meest geschikt is? Of wil je toch nog wat meer weten over de verschillen tussen de een en de andere waterstofperoxide? Neem dan gerust contact met ons op. Wij helpen graag een handje mee in de grote keuze van waterstofperoxide.
Omdat ieder haar toch even net wat anders is, kan het eindresultaat van haarverf of een kleurspoeling afhangen van de haarkleur en het haartype. Daardoor kunnen wij bij Kapperssolden geen garantie op het resultaat kan geven. Wij adviseren dan ook om de bijsluiter goed door te lezen en de instructies op de juiste manier op te volgen. Uiteraard kunnen wij ook altijd helpen bij de kleurkeuze of advies, voor zo ver dat natuurlijk mogelijk is via mail of telefoon .
Lees meer
Lees minder