Sale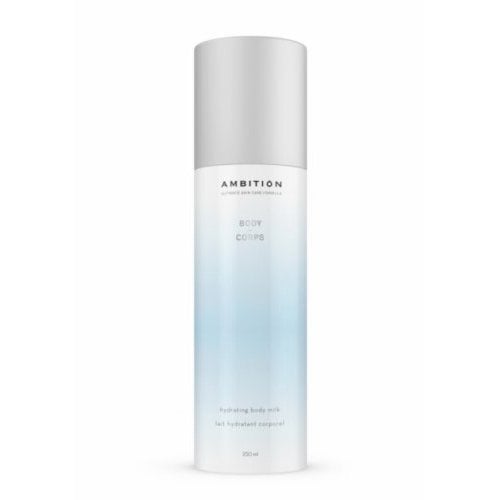 Hydrating Body Milk 250 ml
De Ambition Hydraiting Body Milk is een hydraterende lichaamsmelk met actieve bestanddelen zoals mimosa tenuiflora, dit staat ook wel bekend als 'huidboom', die de huidvernieuwing bevordert.
Sale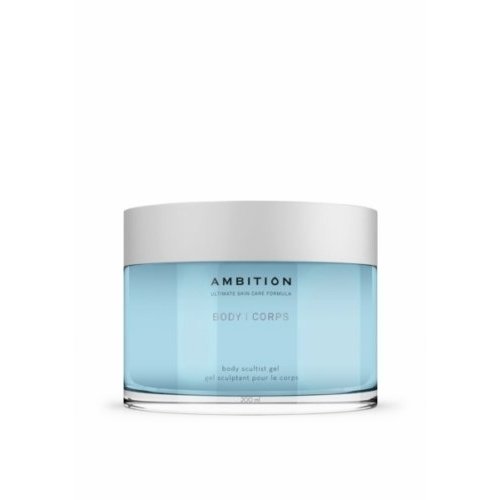 Body Scultist Gel 200 ml
Ambition Body Scultist Gel is een snel absorberenede gel. De gel bevordert de verwijdering van cellulitis en het biedt ook nog eens een reducerende werking.
Sale
Exfoliant Peeling Scrub 200 ml
De Peeling is gebaseerd op jojobaparels, en is aanbevolen om dode cellen van de opperhuid te verwijderen met een zachte, trekkende werking.
Sale
Enzymetic Body Exfoliant 200 ml
De Ambition Enzymetic Body Exfoliant is een enzymatische peeling met papaïne dat van binnenaf reinigt, en tegelijkertijd dode cellen van de opperhuid verwijdert.
Voor 20:00 besteld = morgen aan huis geleverd
Afrekenen in een veilige omgeving
Klantendienst via +32 (0)3 304 82 77
Sale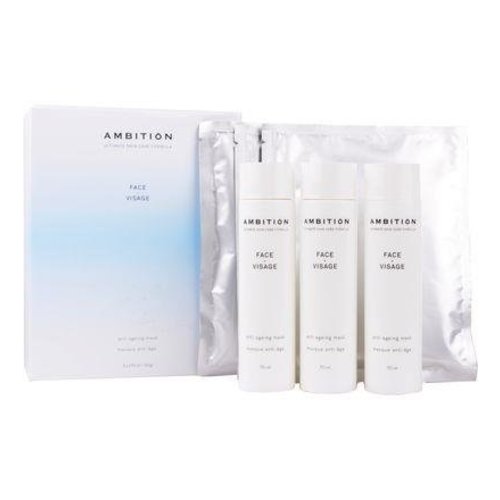 Anti-aging Mask 70 ml
Het Ambition Anti-aging mask vertraagt vroegtijdig verouderen en bewaart de stampcelpopulatie van de huid. Het Anti-aging mask zorgt voor een stralende, gelijkmatige en gehydrateerde huid.
Sale
Vita C-Mask 70 ml
Het Vita C-Mask verhoogt de collageensynthese en beschermt tegen UV-Straling. De Vita C-Mask gaat de hyperpigmentatie van de huid tegen en geeft de huid al haar straling en vitaliteit terug.
Sale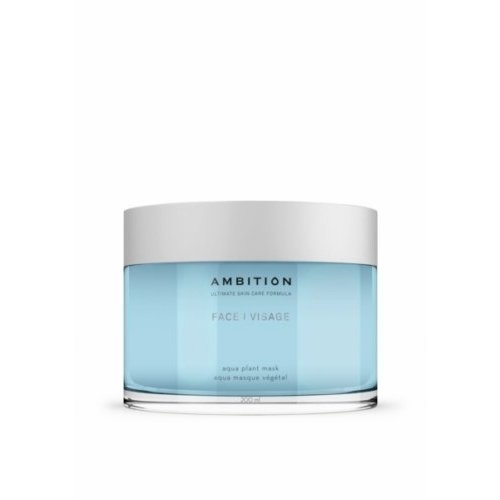 Aqua Plant Mask 200 ml
Met het Ambition Aqua plant masker hydrateerd u, uw huid optimaal. Het masker is op basis van plant extracten en geeft een zichtbaar resultaat na 1 keer gebruiken.
Ambition
Ambition staat aan de basis van huidverzorging. Dit beauty merk wilt alle vrouwen laten stralen en doet dit onder andere door middel van een uitgebreide skincare collectie die geschikt is voor alle huidtypen. Met een hoogwaardige hydraterende formule die als een rode draad door de lijn heen loopt, leiden deze producten tot een gezonde zachte huid.  
Ambition is een onderdeel van de bekende producent Sinelco. Dit professionele merk staat aan het hoofd van vele grote namen in de beauty en haar industrie, waaronder Sibel, Hair Sculptor, Barburys, Ultron, en dus ook Ambition. Het bedrijf is van alle markten thuis met haar- en huidverzorging, styling, beauty en kappersbenodigdheden.
Ambition Ingrediënten
De producten van Ambition zijn gemaakt op waterbasis, omdat volgens het merk water, specifiek hydratatie, het begin is van een gezonde huid. Daarnaast is evenwicht belangrijk in een goede skincare routine. De fijne, actieve ingrediënten in de producten van Ambition werken optimaal samen om het beste resultaat te bereiken.
De verzorgende ingrediënten die Ambition gebruikt in haar producten omvatten onder andere macadamia olie, ter herstelling van de huidbarrière, moringa boter, voor het tegengaan van vochtverlies, en het welbekende hyaluronzuur. Deze laatste kalmeert de huid, wat resulteert in minder jeuk en schilfers.
Ambition Producten
Ambition maakt een onderscheid in producten voor het gezicht en voor het lichaam. De klassieke verpakkingen zien er verzorgd en stijlvol uit. Alle producten zorgen voor een optimale hydratatie, must-haves voor een gezonde huid dus!
Ambition Gezicht
Vooral het gezicht krijgt dagelijks veel te verduren en het is belangrijk deze gehydrateerd en kalm te houden. Het Aqua Plant Mask is een diep voedend masker die de huid zijdezacht maakt. Voor het beste resultaat reinigt u voor dit masker de huid en gebruikt u een Exfoliant Peeling Scrub om de dode huidcellen te verwijderen. Om de huid zo gezond mogelijk te houden, gebruikt Ambition geen parabenen in producten.
Ambition Body
Ook het lichaam heeft verzorging nodig en daar mogen de Enzymatic Body Exfoliant en Hydrating Body Milk van Ambition niet aan ontbreken. De huid wordt ontdaan van dode huidcellen en de vochtbalans wordt weer hervonden.
Ambition is een groot voorstander van het verwennen van het lichaam. Massages zijn goed voor de doorbloeding en soepel houden van de huid. De Body Scultist Gel van het merk is uiterst geschikt voor het bestrijden van cellulitis. Deze gel heeft een ontzwellende werking en herstelt de huid doormiddel van gezonde ingrediënten.
Klantendienst
Op Kapperssolden.be bieden wij een groot gamma professionele haarproducten aan, tegen de beste promoties! Alle orders worden verstuurd vanuit ons logistiek magazijn in het midden van het land. Honderden pakketten verlaten dagelijks ons magazijn op weg naar een tevreden klant. Voor vragen over producten of leveringen, contacteer gerust onze klantendienst. Wij zijn te bereiken op 03 304 82 77 of via [email protected] Wij zijn ook te vinden via Facebook of Instagram.
Lees meer
Lees minder