Lisap Men
Lisap S.p.A. is een Italiaans bedrijf dat ontstaan is vanuit de passie van een familie. Het bedrijf heeft zich langzamerhand ontwikkeld tot één van de meest gerespecteerde en efficiënte organisaties in deze branche. Sinds 1952 werken zij voor de ontwikkeling van nieuwe producten zij aan zij met de beste hairstylisten ter wereld om het beste resultaat te leveren. Research & Development vormen de bouwstenen voor Lisap en daardoor kunnen ze een assortiment bieden dat tegemoet komt aan de wensen van de moderne kapper, hoe bijzonder de wensen ook mogen zijn.
Lisap Men Lijn
De Lisap men Lijn is speciaal gemaakt voor de man en bestaat uit een haarverf, gel, wax en een Shampoo.
Lisap Man Color
Lisap Man Color is een crème-kleuring voor de man. Deze efficiënte crème-kleuring dekt grijze haren binnen vijf minuten en geeft het haar weer een frisse uitstraling. Het product is ammonia vrij en geeft een natuurlijke uitstraling aan het haar met neutrale highlights. Van uitgroei is geen sprake omdat de highlights binnen 5 tot 6 weken weer verdwijnen.
Lisap Gel Strong
De Lisap Gel Strong  is een Gel die geschikt is voor mannen met halflang tot kort haar. De Gel houdt controle over het haar en geeft het een frisse uitstraling. De Gel bevat Ginseng-extract, een Chinese plantenwortel die wordt gebruikt als geneeskrachtig kruid.
Lisap Semi Mat
Lisap Semi Mat  is een wax die speciaal is gemaakt voor mannen die geen glanzend haar willen. De wax bevat ginseng-extract, een Chinese plantenwortel die wordt gebruikt als geneeskrachtig kruid. Dankzij de tea tree oil die in de wax zit, blijft het haar pluisvrij en het laat het haar heerlijk zacht aanvoelen. Tenslotte geeft de wax beweging en textuur aan het haar.
Lisap Densifying Shampoo
De shampoo bevat ginsengextract en sojaproteïnen die ervoor zorgen dat het haar sterker wordt en tegelijkertijd beschermd wordt. Door deze ingrediënten krijgt het haar een prachtige glans en is er gegarandeerd een anti-ageing effect. De shampoo reinigt het haar en laat een intens fris gevoel achter.
Snelle levering en Klantenservice
Alle orders worden verstuurd vanuit ons logistiek magazijn in het midden van het land. Honderden pakketten verlaten dagelijks ons magazijn op weg naar een tevreden klant. Mochten er vragen zijn over een bepaald product, je wilt advies over bijvoorbeeld het verven van je haar, of je bent benieuwd wanneer je pakketje precies wordt geleverd, dan staat onze klantenservice voor je klaar. Ook kunnen zij je meer vertellen over je favoriete producten en de werking ervan! Onze klantenservice is telefonisch te bereiken op +32 (0)3 304 82 77, of via [email protected].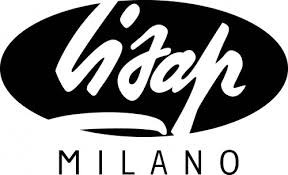 Lees meer
Lees minder