Sale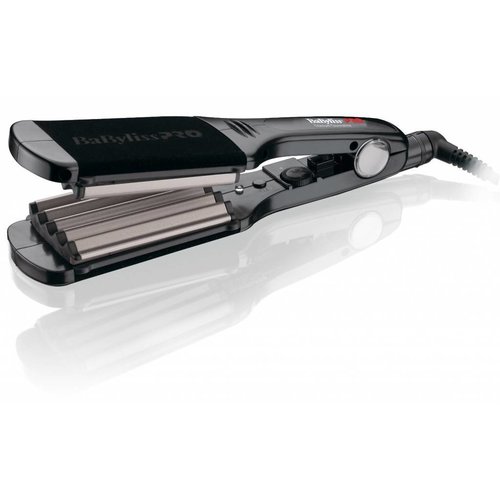 Wafeltang 60mm BAB2512EPCE
BaByliss Pro Tourmaline Wafeltang, BAB2512EPCE is een geweldige wafeltang van BaByliss Pro. Babliss Pro Wafeltang voor een professionele afwerking voor iedereen.
Sale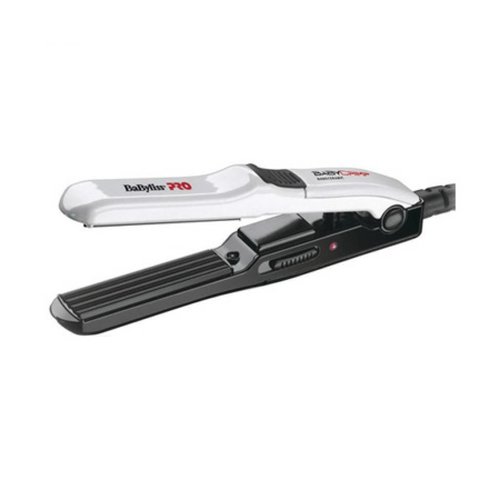 Babycrimp Mini Wafeltang BAB2151E
BaByliss Pro Mini Wafeltang is nu extra goedkoop! Bestel BaByliss Pro Mini Wafeltang nu super voordelig! BaByliss Pro Mini Wafeltang online aanbieding!
Sale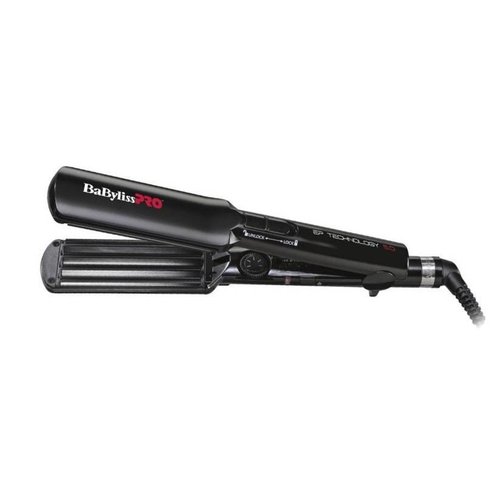 38mm Wafeltang EP Technologie 5.0 BAB2658EPCE
38mm Wafeltang EP Technologie 5.0 BAB2658EPCE is nu extra goedkoop verkrijgbaar! Bestel 38mm Wafeltang EP Technologie 5.0 BAB2658EPCE super voordelig!
Wafeltang
Er goed uitzien is voor elke vrouw belangrijk. Zo is de uiterlijke verzorging voor veel situaties van belang, het gaat immers om je persoonlijke presentatie. Een goede verzorging van je haar is daarbij net zo essentieel als de make-up die je gebruikt.
De wafeltang
Goede materialen zijn onmisbaar voor een goede haarstyling, je krijgt immers maar één keer de gelegenheid om een eerste indruk achter te laten. Uiteraard kun je er voor kiezen om regelmatig naar de kapper te gaan om je haar perfect in model te krijgen, met een beetje doorzettingsvermogen doe je het gewoon zelf. Zeker als je van nature mooi lang haar hebt, is het reuze eenvoudig om je haar zo te stylen dat je elke dag een perfecte coupe hebt. Dat is bovendien veel goedkoper dan elke keer weer naar de kapper gaan. Je creëert in een handomdraai een mooi model met een grove slag of juist met fijne krullen, de keus is helemaal aan jou! Het gebruik van een kwalitatief goede wafeltang kan je daar goed bij helpen.
De wafeltang is erg veelzijdig
Doordat de wafeltang het haar verwarmt is het eenvoudig om je haar in het juiste model te brengen. Let daarom goed op het maximale vermogen, een wafeltang die teveel warmte produceert kan het haar namelijk snel beschadigen. Afhankelijk van je eigen wensen kun je kiezen voor een wafeltang met grote ribbels om een mooie slag in je haar aan te brengen. Heb je liever krullen, kiest dan voor een wafeltang met een fijner patroon.
Het beste resultaat met een wafeltang
Er zijn verschillende manieren om de wafeltang te gebruiken bij de styling van je haar. Gebruik de wafeltang altijd op droog haar, nooit op nat haar! Ook het gebruik van gel of andere haarverzorgingsproducten voor je aan de slag gaat met de wafeltang is niet te adviseren. Het risico bestaat namelijk dat deze producten het haar warm en heet maken onder invloed van de temperatuur van de wafeltang. Hierdoor ontstaan beschadigingen en kan je haar er ongezond uit gaan zien. Het is overigens wel belangrijk een hittebeschermend product aan te brengen om beschadiging te voorkomen. Let dus goed op of een stylingproduct tegen hitte beschermt of niet! 
Ons aanbod wafeltangen
Lees meer
Lees minder