Sale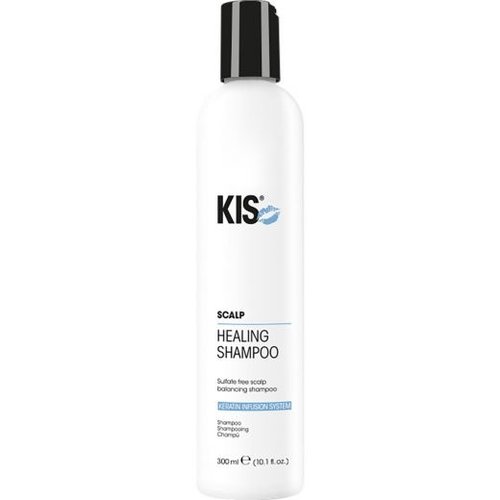 Kera Scalp Healing Shampoo
KIS Kera Scalp Healing Shampoo is een kalmerende en reinigende shampoo met natuurlijke moisturizers. Geschikt voor droog haar en de gevoelige hoofdhuid.
Sale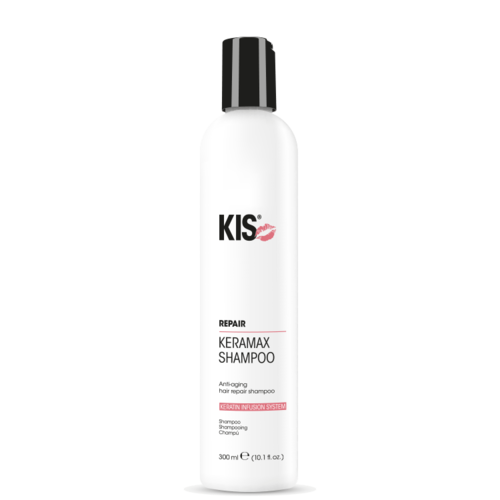 KeraMax Shampoo
KIS KeraMax Shampoo is een heerlijke shampoo gemaakt van kokosnoot extracten. KIS KAPPERS Kera Max Shampoo is ideaal voor beschadigd of kwetsbaar haar.
Sale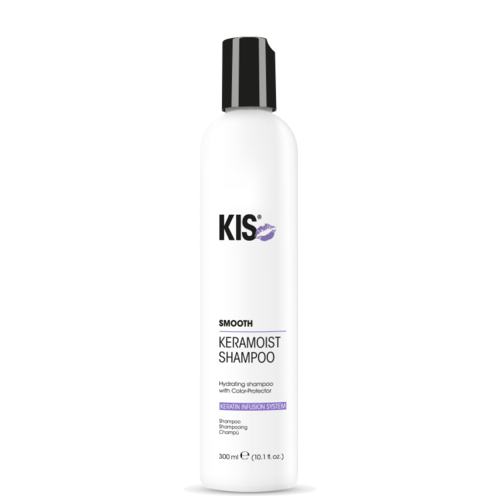 KeraMoist Shampoo
KIS KeraMoist Shampoo is een vocht bindende shampoo voor gepermanent, gekleurd en droog haar. Zorgt voor een milde reiniging en brengt extra vocht in.
Sale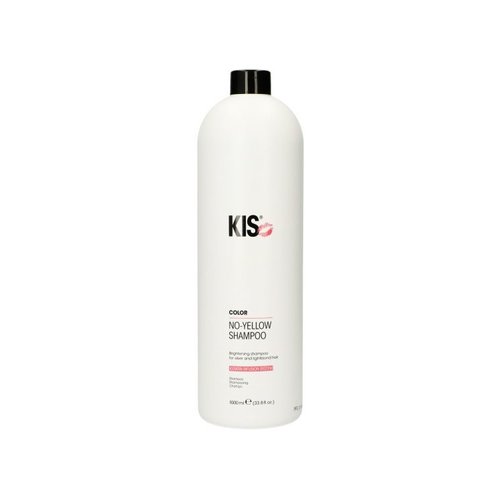 No Yellow Shampoo 1000ml
KIS No Yellow Shampoo is een intensieve violetshampoo die ongewenste geeltinten in het haar neutraliseert.
Voor 20:00 besteld = Vandaag Verstuurd*
Afrekenen in een veilige omgeving
Klantendienst via +32 (0)3 304 82 77
Sale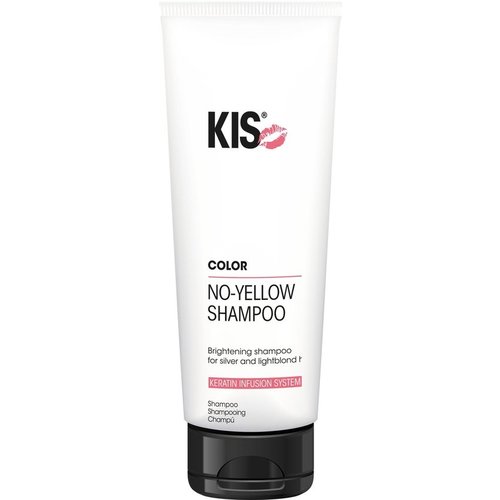 No Yellow Shampoo 250ml
KIS No Yellow Shampoo is een intensieve violetshampoo die ongewenste geeltinten in het haar neutraliseert.
Sale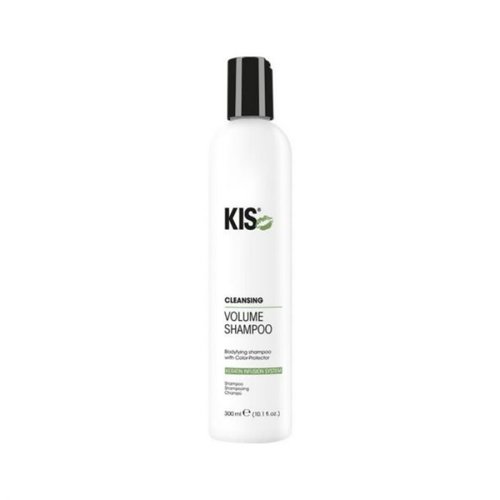 Kera Clean Volume Shampoo
KIS KeraClean Volume Shampoo is een shampoo die op een zeer milde manier het overtollige vet van hoofdhuid en haar verwijdert en met als resultaat langdurig volume.
Sale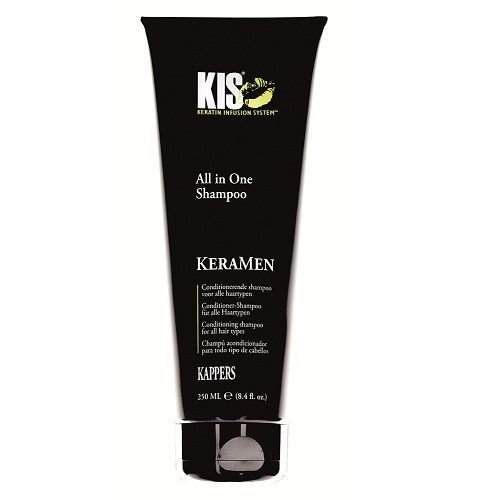 Keramen All In One Shampoo
KIS Keramen All In One Shampoo is een hair & body shampoo.
Sale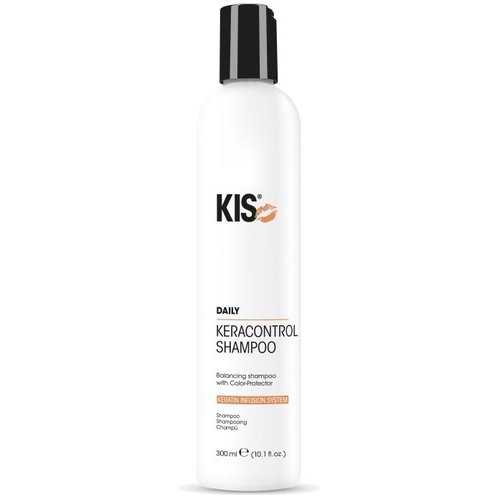 KeraControl Shampoo
KIS KeraControl Shampoo is een reiniging voor haar en huid met een opwekkende en verkwikkende geur. Deze shampoo herstelt de vochtbalans van het haar.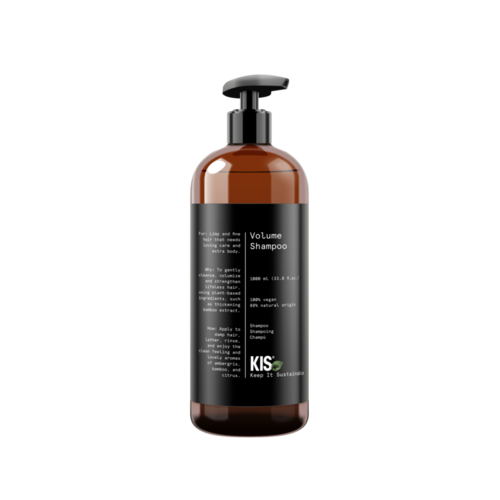 Green Volume Shampoo 1000ml
KIS Green Volume Shampoo is speciaal gemaakt om extra leven in slap en fijn haar te blazen.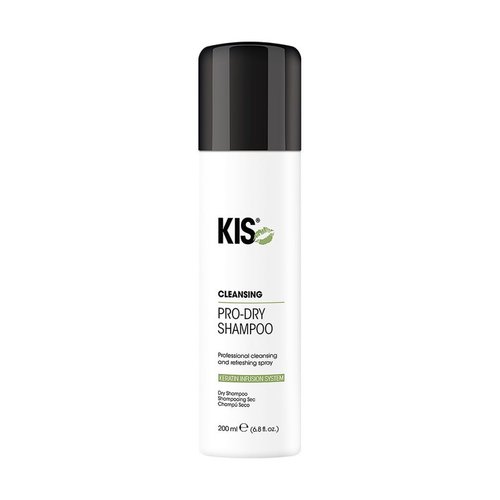 Pro-Dry Shampoo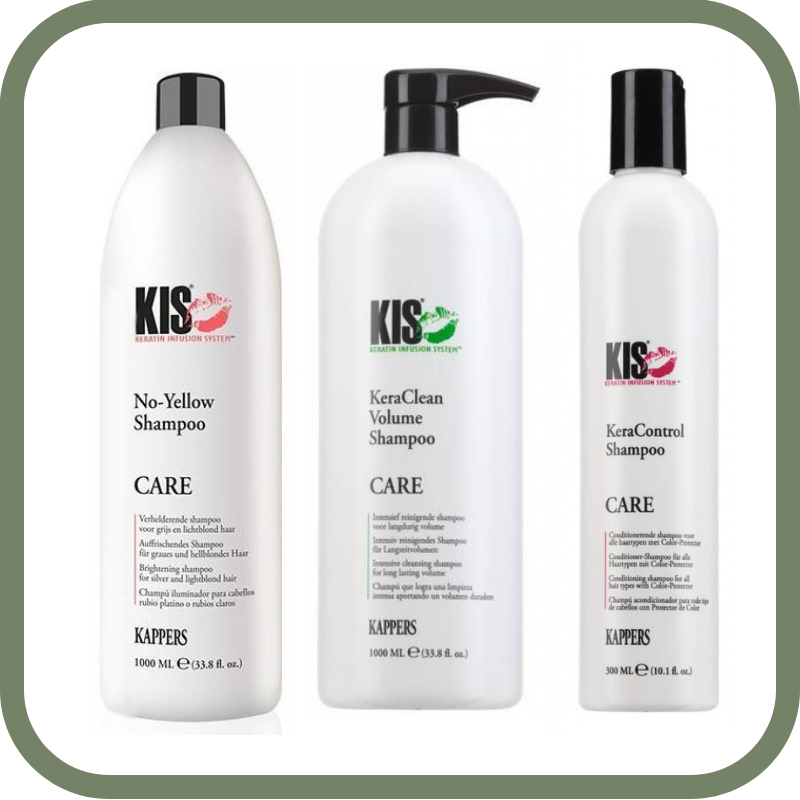 KIS Shampoo
KIS staat voor Keratin Infusion System. De bijzondere formule van alle KIS producten herstelt de haren op revolutionaire wijze van binnenuit. Het uitgangspunt van KIS is het herstellen van het haar, met minimale verzwaring door een cosmetisch laagje. Dit resulteert in prachtig glanzend en volumineus vol haar. Het merk heeft verschillende producten op de markt gebracht. Ook zijn er meerdere shampoos ontwikkeld. De shampoos hebben elk unieke eigenschappen waardoor ze bij een bepaald haartype passen.
De volgende shampoos zijn te vinden op Kapperssolden.be:
KIS Shampoos Uitgelicht
Een zeer populaire shampoo in het KIS assortiment is de No Yellow shampoo. De shampoo bevat paarse pigmenten die ervoor zorgen dat gele tinten uit het haar verdwijnen. De shampoo is uitsluitend geschikt voor mensen met licht geverfd, grijs of geblondeerd haar. Ook kan de shampoo gebruikt worden voor highlights. Het is belangrijk om de shampoo op de juiste manier te gebruiken voor het optimale resultaat.
Naast de No Yellow shampoo, verkoopt het merk ook andere shampoos. Zo is er bijvoorbeeld de KeraClean Volume shampoo die overtollig vet van de hoofdhuid verwijdert. Dit zorgt weer voor extra volume. Of wat dacht je van de KeraMax shampoo met een heerlijke frisse kokosnootgeur. Het product reinigt het haar op effectieve wijze en biedt bescherming. Ook is er een shampoo ontwikkeld voor gekleurd haar. Deze KeraMoist shampoo brengt extra vocht in het haar waardoor het niet uitdroogt.
KIS Assortiment
Naast de shampoos biedt KIS ook veel andere producten. Bij een shampoo hoort natuurlijk een conditioner. Daarnaast is het belangrijk om het haar een keer per week net dat extra beetje verzorging te bieden. Dit kan doormiddel van een haarmasker. Ook heeft het merk zich verdiept in de man. Hier is een productenlijn uit ontstaan met uitsluitend mannelijke producten, KeraMen. Het merk is nog steeds bezig met het ontwikkelen van nieuwe producten om zo aan de meest recente wensen van hun klanten te voldoen.
Klantendienst
Op Kapperssolden.be bieden wij een groot gamma professionele haarproducten aan, tegen de beste promoties! Alle orders worden verstuurd vanuit ons logistiek magazijn in het midden van het land. Honderden pakketten verlaten dagelijks ons magazijn op weg naar een tevreden klant. Voor vragen over producten of leveringen, contacteer gerust onze klantendienst. Wij zijn te bereiken op 03 304 82 77 of via [email protected]. Wij zijn ook te vinden via Facebook of Instagram.
Lees meer
Lees minder