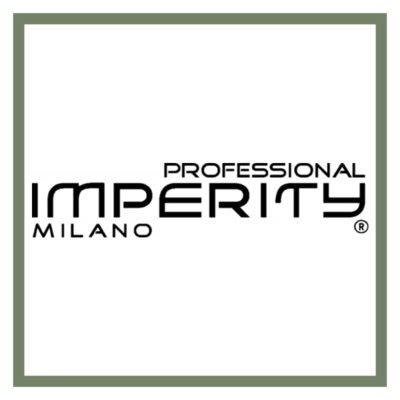 Imperity Professional
Wij zijn het meest trost op ons eigen merk Imperity Professional die wij op onze webshop mogen verkopen. Wat ooit begon als een klein onbekend dapper merkje, is ondertussen uitgegroeid tot een groots professioneel haarverzorgingsmerk die zich kan meten met de grote vijf.
Een stukje geschiedenis..

Imperity begon ooit als een klein merk ergens in het mooie Italië, met het gedachtegoed om professionele haarverzorging voor iedereen bereikbaar en betaalbaar te maken. Geheel in deze zienswijze is Imperity Professionaleen kleine decennia geleden opgericht. Zoals elk merk waarschijnlijk vast is gestart, begon het met shampoos, conditioners en natuurlijk haarverf. Niet veel later werd het als maar groeiende assortiment nog verder uitgebreid met serums, treatments en stylingsproducten. Beetje bij beetje groeide Imperity uit tot wat het op vandaag de dag geworden is.
In de loop van de jaren is er veel veranderd, we weten dat keratine en Argon olie goed voor de haren zijn, en ingrediënten als SLS, Parabenen en andere chemische toevoegingen juist niet goed voor onze weelderige haren zijn. De vraag vanuit de klanten veranderde en dus ook onze producten. Want, verandering is goed.
Innovatie

Innovatief als Imperity is, zijn we de afgelopen 2 jaar druk bezig geweest met het ontwikkelen van geheel nieuwe en verbeterde producten. Geheel in de tijdsgeest van biologische, natuurlijke en uiteraard verzorgende ingrediënten zijn er geheel nieuwe lijnen ontwikkeld. Lijnen als Mi Dollo Di Bamboo, Gourmet Jad en Vie, en Milano behoren nu tot het neusje van de zalm. Ook zijn er nieuwe stylingsproducten die enthousiast ontvangen zijn door professionele hairdressers en hair artists. Ook de haarverf heeft een complete make over gekregen, niet alleen zit er nu meer verf in de tube, ook zitten er voor verzorgende en minder schadelijke stoffen in de haar verf.
Imperity Professional

Imperity Professional is er zowel voor de professional als de consument. Wij willen dat iedereen zich een ware "Haare- Majesteit" voelt, en dat tegen een betaalbare prijs. Niet alleen is Imperity te vinden op onze webshop, ondertussen wordt het merk ook al in vele kapperszaken, en schoonheidsalons gebruikt en worden steeds meer mensen enthousiast over het merk.
De Imperity Professional lijn bestaat o.a. uit:
Imperity After Color

Imperity Gourmet Jad/ Vie

Imperity Mi Dolla Di Bamboo

Imperity Milano
Klantcontact
Op Kapperssolden.be bieden wij een groot gamma professionele haarproducten aan, tegen de beste promoties! Voor vragen over Imperity Professional of andere producten of leveringen, contacteer gerust onze klantendienst. Deze is te bereiken op 0031 33 258 43 43 of via customercare@shops4youonline.com.
Lees meer
Lees minder