Sale
Shaper 3 Stuks
Kis Shaper is nu verkrijgbaar bij Kapperssolden.be!
Sale
Argan Oil Power Serum 100ml
KIS Argan Oil Power Serum is verrijkt met organische arganolie om gezond en glanzend haar te creëren.
Sale
KeraSpray 300ml
KIS KeraSpray is een super sterke hold spray met een fijne verstuiver. Uw haar word zacht, glanzend en plakt niet.
Voor 20:00 besteld = Vandaag Verstuurd*
Afrekenen in een veilige omgeving
Klantendienst via +32 (0)3 304 82 77
Sale
Pom8 3 Stuks
KIS KAPPERS Keramen Pom8, voor een stevige en flexibele fixatie! KIS KAPPERS Keramen is nu verkrijgbaar bij kapperssolden.be!
Sale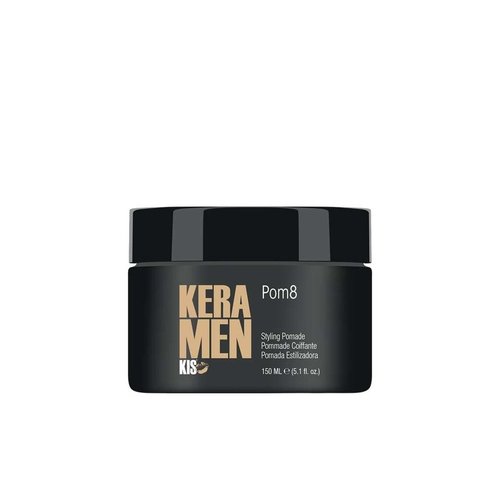 Keramen Pom8
KIS Keramen Pom8, voor een stevige en flexibele fixatie. Nu verkrijgbaar bij Kapperssolden.be
Sale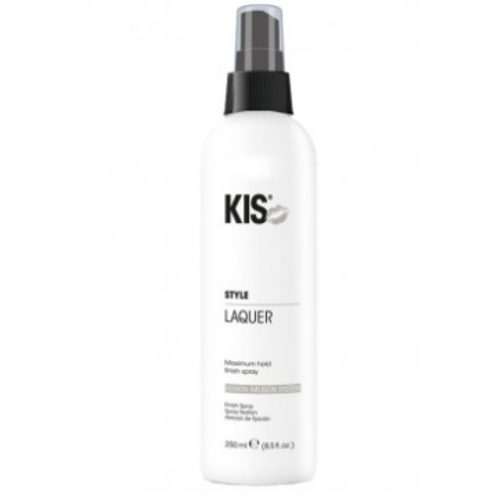 Styling Laquer
KIS KAPPERS Styling Laquer is een verstevigende haarspray die vochtafstotend werkt. Deze haarspray bevat botanische glansmiddelen en werkt de gehele dag door.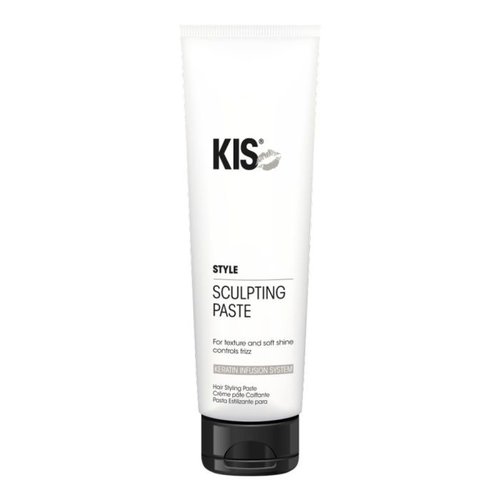 Style Sculpting Paste 150ml
KIS Style Sculpting Paste maakt het haar dikker , voller en voorkomt kroezen.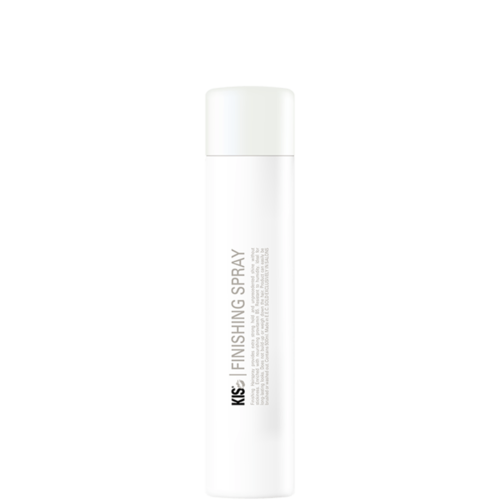 Finishing Spray 500ml
De KIS Finishing Spray zorgt voor nog meer stevigheid, glans & lang houdbaar volume. De KIS Finishing Spray garandeert een sterke versteviging met hold factor 8 voor extreme fixatie met een langdurig effect.
Sale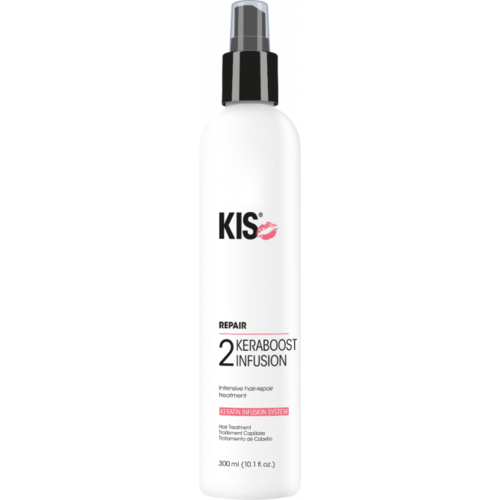 Kera Boost Infusion
KIS KeraBoost Infusion een perfect middel om uw haar weer nieuw leven in te blazen! Zorg ervoor dat uw haar weer van u wordt met die geweldige product.
Sale
KeraSpray 500 ml
KIS KeraSpray is een super sterke hold spray met een fijne verstuiver. Uw haar wordt zacht, glanzend en plakt niet.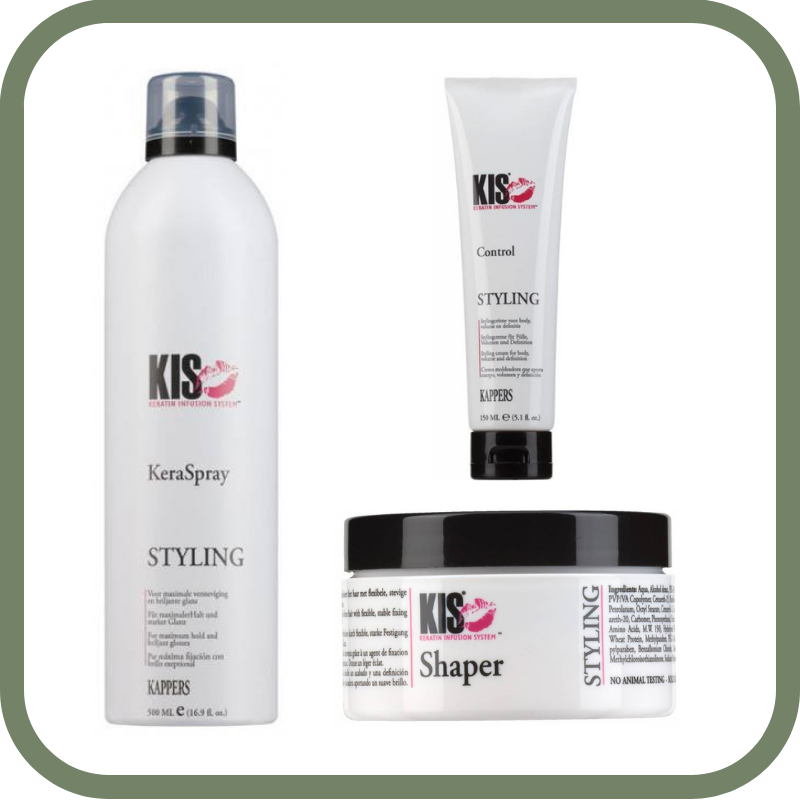 KIS Styling
KIS staat voor Keratin Infusion System. De bijzondere formule van alle KIS producten herstelt de haren op revolutionaire wijze van binnenuit. KIS staat voor het herstellen van het haar, met de minimale verzwaring door een cosmetisch laagje. Deze bijzondere formule zorgt voor extreem glanzend en volumineus haar. Het merk bestaat uit meerdere productenlijnen. Zo zijn er bijvoorbeeld verschillende shampoos, conditioners maar ook haarverf. Ook is er een productenlijn met verschillende stylingsproducten: KIS Styling. Elk product heeft een unieke eigenschap waardoor er voor elk type haar wel een geschikt product is.
KIS Styling Assortiment
Stylen van het haar met het juiste product blijft een lastige opgave. Er zijn ontzettend veel verschillende producten om het haar mee te stylen. Zo zijn er verschillende soorten gel, maar ook zijn er waxen en haarsprays. De KIS Gel Wax is een zeer populair product. Het zorgt voor een flexibele versteviging en het haar krijgt een prachtige glans. Daarnaast zijn er nog enkele andere gewilde producten die we graag uitlichten:
KIS Gel producten
Het merk KIS verkoopt verschillende soorten gel. De Volume Gel bijvoorbeeld, is een alcoholvrije gel met een zeer lange hold. De gel geeft het haar extra volume en zorgt voor een fantastische glans. Of wat dacht u van de KeraMan Hardhold Powergel. Dit is een product dat speciaal is ontwikkeld voor mannen. Deze multifunctionele gel houdt het haar gedurende de hele dag in model en laat geen zichtbare witte resten achter in het haar. Als laatste biedt kapperssolden de KIS Groom Gelly, een ultra stevige gel met een langdurige hold. 
KIS Styling kopen
De uitgebreide KIS Styling collectie is te vinden op Kapperssolden. Deze producten zijn snel, veilig en eenvoudig online te bestellen. Natuurlijk tegen de scherpste prijzen. Houdt onze webshop in de gaten voor de laatste aanbiedingen, acties en kortingscodes, zodat jij jouw favoriete KIS product extra voordelig kunt bestellen.
Klantendienst
Op Kapperssolden.be bieden wij een groot gamma professionele haarproducten aan, tegen de beste promoties! Alle orders worden verstuurd vanuit ons logistiek magazijn in het midden van het land. Honderden pakketten verlaten dagelijks ons magazijn op weg naar een tevreden klant. Voor vragen over producten of leveringen, contacteer gerust onze klantendienst. Wij zijn te bereiken op 03 304 82 77 of via [email protected] Wij zijn ook te vinden via Facebook of Instagram.
Lees meer
Lees minder