Sale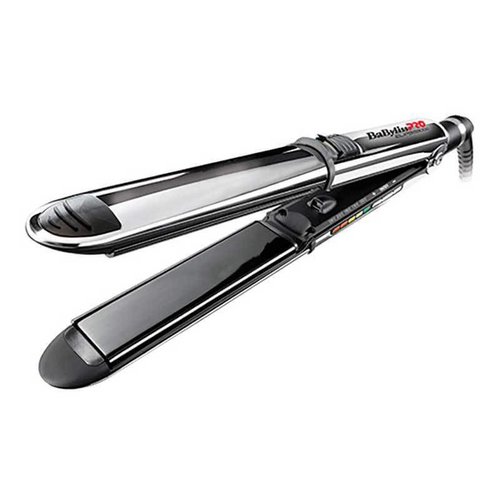 Elipsis 3000 Stijltang BAB3000EPE
Opzoek naar een super snel warmende stijltang voor zowel krullen als stijl haar? Dan is de Babyliss Pro Elipsis 3000 de stijltang voor jou!
Sale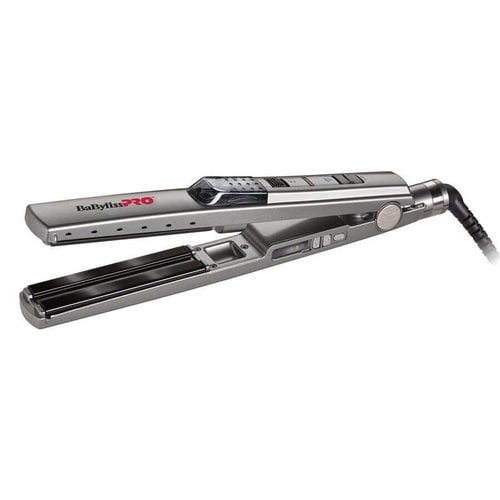 Ultrasonic Stoom Stijltang BAB2191SEPE
De Babyliss Pro Ultraonic Stoom Stijltang is een speciale stijltang die zeer snel op temperatuur is. Stoom technologie en Advanced Heat Management.
Sale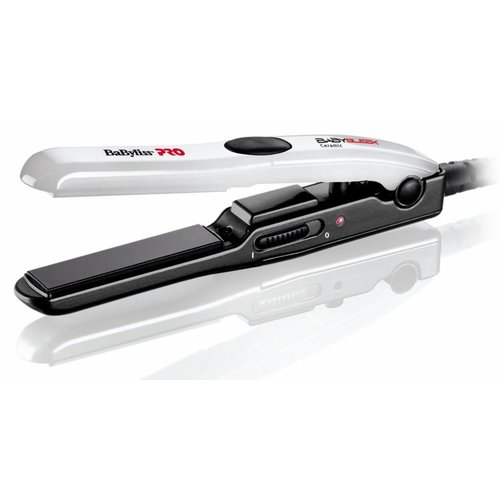 BabySleek Mini Stijltang BAB2050e
BaByliss Pro BaBySleek Mini Stijltang BAB2050e is de ideale reis stijltang. Direct op temperatuur. Dual Voltage dus overal in de wereld te gebruiken!
Sale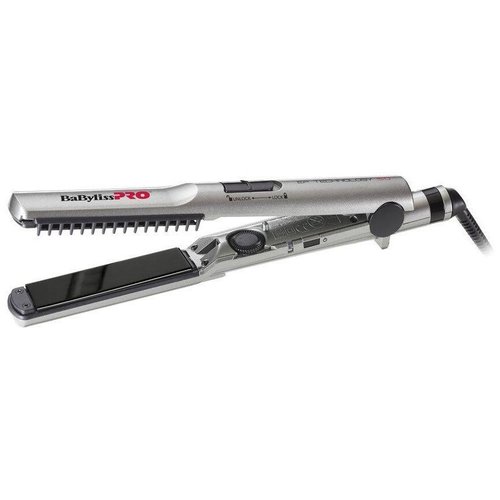 Nano Titanium Stijltang BAB2670epe
De Babyliss Pro Titanium Stijltang BAB2670EPE is ook geschikt voor het maken van krullen. Het 2.7 meter lange snoer zorgt voor ruime bewegingsvrijheid.
Voor 20:00 besteld = Vandaag Verstuurd*
Afrekenen in een veilige omgeving
Klantendienst via +32 (0)3 304 82 77
Sale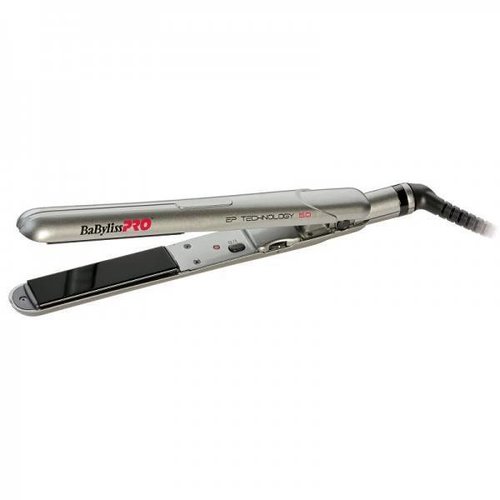 Nano Titanium 25mm Stijltang BAB2654EPE
BaByliss Pro Nano Titanium is nu extra goedkoop. Babyliss Pro Nano Titanium heeft regelbare temperatuur met 5 standen (130°C tot 210°C).
Sale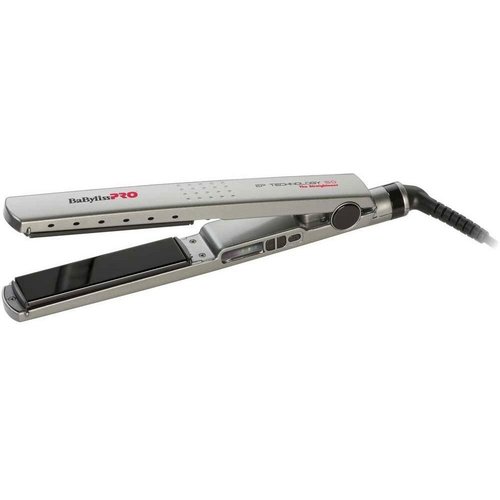 Titanium Pulse Stijltang BAB2091EPE
Babyliss Pro Titanium Pulse Stijltang BAB2091EPE is een professionele stijltang die beschikt over het Advanced Heat Management System.
Sale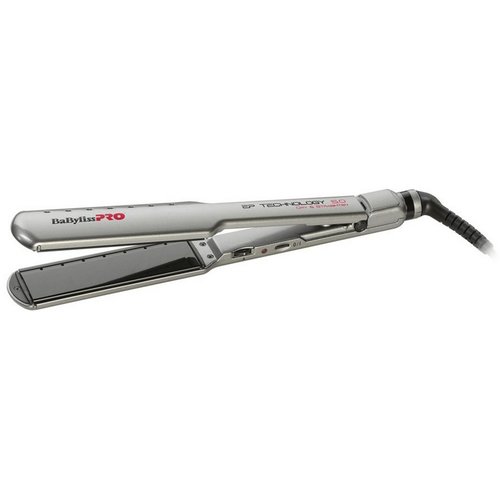 Nano Titanium Ceramic Dry & Straighten BAB2073EPE
BaByliss Pro Nano Titanium Ceramic Dry & Straighten een unieke stijltang van Babyliss Pro. Dankzij een speciaal ventilatie systeem kan de stijltang zowel op droog als vochtig haar worden gebruikt.
Babyliss Pro Stijltang
Babyliss Pro maakt al sinds de jaren '60 elektrische stylingtools. De jarenlange ervaring is terug te vinden in de zeer hoge kwaliteit van de tools. De tools gaan mee met de tijd en trends van nu. Zo kan je met een stijltang niet meer alleen stijlen, maar ook krullen. De multifunctionele stijltangen van Babyliss Pro zijn één van de eerste stijltangen die multifunctioneel zijn. Babyliss Pro Stijltang bevat verschillende stylingtools die elk bij een bepaald haartype passen.
De platen van de Babyliss Pro stijltang
De Babyliss Pro Stijltang heeft titanium platen die geschikt zijn voor alle haartypes. De titanium platen geven het haar meer glans en zijn duurzamer dan keramische platen. De platen zijn verrijkt met een sol-gel coating. Deze coating verbeterd de weerstand van het haar. Het haar wordt beschermd tegen de hoge temperaturen van de platen. De stijltang is gemakkelijker door het haar heen te halen. 
De warmte van de stijltang
De Babyliss Pro stijltang warmt zeer snel op en blijft op een constante temperatuur. De temperatuur van de stijltang is volledig afhankelijk van het haar. Voor dik en stevig haar is het handig om een hoge temperatuur te gebruiken van boven de 210°C. Voor dun haar is het verstandiger om een lagere temperatuur te gebruiken van ongeveer 190°C. Om zeker te zijn van het gewenste resultaat is het aangeraden om zo laag mogelijk te beginnen met een lage temperatuur om te kijken of het gewenste resultaat wordt bereikt.
Het beste resultaat met de Babyliss Pro stijltang
Met de Babyliss Pro Stijltang is altijd het gewenste resultaat haalbaar. Voor een look met stijl haar of een volle bos krullen. Krullen met een stijltang is een trucje dat je goed moet oefenen en in de vingers moet krijgen. Voor het beste resultaat is het gebruik van extra producten geen overbodige luxe. Een haarlak of een serum zijn vaak producten die tijdens het stijlen van het haar gebruikt worden.
De stijltang voor dagelijks gebruik
Hoe vaker de Babyliss Pro Stijltang gebruikt wordt, hoe meer bescherming het haar nodig heeft. Je beschermt de meeste lokken het beste tegen de hitte met een hitte beschermende spray. De haren worden ook beschermt door de platen van de stijltang. De sol-gel coating beschermt het haar tegen de hitte van de platen. Een aantal van onze favoriete stijltangen zijn:
De stijltang op reis
Voor de reizende beauty stylist is er nu ook de Babyliss Pro Mini Stijltang. Deze stijltang heeft dual voltage en is overal ter wereld te gebruiken. Het kleine formaat van de stijltang zorgt ervoor dat de stijltang gemakkelijk in iedere koffer of tas past.
Snelle levering en klantenservice
Alle orders worden verstuurd vanuit ons logistiek magazijn in het midden van het land. Honderden pakketten verlaten dagelijks ons magazijn op weg naar een tevreden klant. Mochten er vragen zijn over een bepaald product, wil je advies over bijvoorbeeld het verven van je haar of ben je benieuwd wanneer je pakketje precies wordt geleverd, dan staat onze klantenservice voor je klaar. Ook kunnen zij je meer vertellen over je favoriete producten en de werking ervan! Onze klantenservice is telefonisch te bereiken op +32 (0)3 304 82 77, of via [email protected].
Lees meer
Lees minder