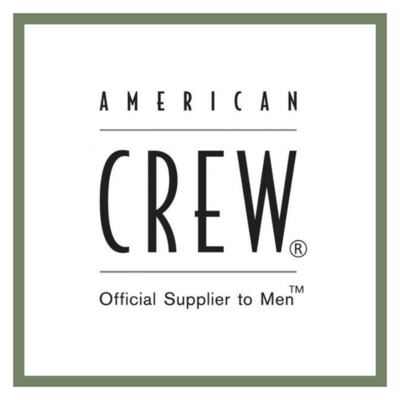 American Crew
Algemene informatie American Crew
In 1994 kwam American Crew op de markt en met succes! In het prille begin bestond de lijn uit styling producten, maar al snel kwamen er onder de naam American Crew ook verzorgingsproducten bij. American Crew straalt klasse en superioriteit uit. Eindelijk zijn er American crew stylingsproducten en American Crew verzorgingsproducten die er zijn voor de man. Zonder zoete geur of andere poespas. Men's Grooming zoals dat hoort te zijn. Niets minder, maar wel zo veel meer.
Vroeger waren er kapsalons enkel en alleen gericht op de man. Het interieur, het assortiment en de producten waren volledig afgestemd op mannen als klanten. Maar naarmate mannen steeds langer haar kregen konden ze niet meer terecht bij deze traditionele herenkapsalons. Mannen bezochten steeds vaker dameskapsalons en zo ontstonden er in de jaren 80 en 90 unisekskapsalons.
Top hair stylist David Raccuglia had jarenlang les gegeven aan kappers over de gehele wereld en hij vond dat het tijd was voor een nieuwe uitdaging. Zo begon hij een kapsalon in Chicago. De kapsalon boekte succes, maar David Raccuglia merkte dat er voor zijn mannelijke klanten niet echt producten op de markt waren die specifiek gericht waren op de behoeftes van de man. Hij besloot in dit gat te springen en zelf een merk met mannenproducten op te richten genaamd: American Crew.
American Crew assortiment
American Crew is in de Verenigde Staten uitgegroeid tot het bekendste merk van haarproducten exclusief voor de man en tevens heeft het merk op dit moment de meest complete productenlijn voor mannen. De producten zijn super makkelijk in gebruik, worden niet getest op dieren en worden verkocht over de gehele wereld. American Crew beschikt over een prachtige lijn van haar producten bestaande uit een stylings- en een verzorgingslijn.

American Crew heeft verschillende producten, met ieder zijn eigen werking. De American Crew Forming Cream is de klassieker van het merk. De forming cream heeft een vrij sterke hold en geeft het haar een prachtige natuurlijke glans. Overigens is het haar de gehele dag door te restylen, voor als er toch net een haarlok niet zit zoals gewenst word
Klantcontact
Mochten er vragen zijn over een bepaald product, je wilt advies over bijvoorbeeld het verven van je haar, of je bent benieuwd wanneer je pakketje met American Crew producten precies wordt geleverd, dan staat onze klantenservice voor je klaar. Ook kunnen zij je meer vertellen over je favoriete producten en de werking ervan! Onze klantenservice is telefonisch te bereiken op 033 258 43 43, of via [email protected].
Lees meer
Lees minder